Earn more while you save
Whether you're saving for a rainy day or something special, we've got you covered. Earn bonus interest with a deposit of at least $25 a month with no withdrawals.
Get More with Bank of Hawaii
Mobile and Online Banking
Mobile and Online Banking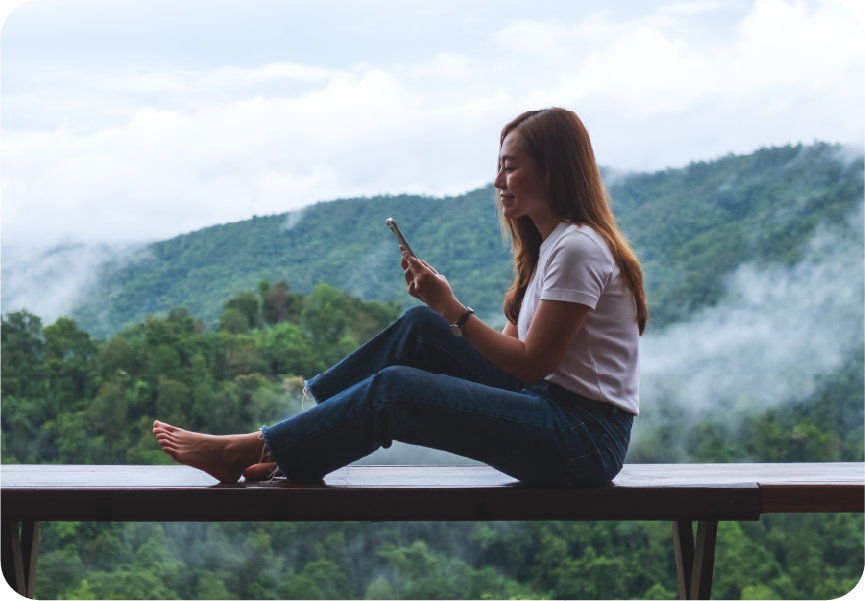 Check your balances 24/7

View your transaction history

Transfer funds
Convenient Locations
Convenient Locations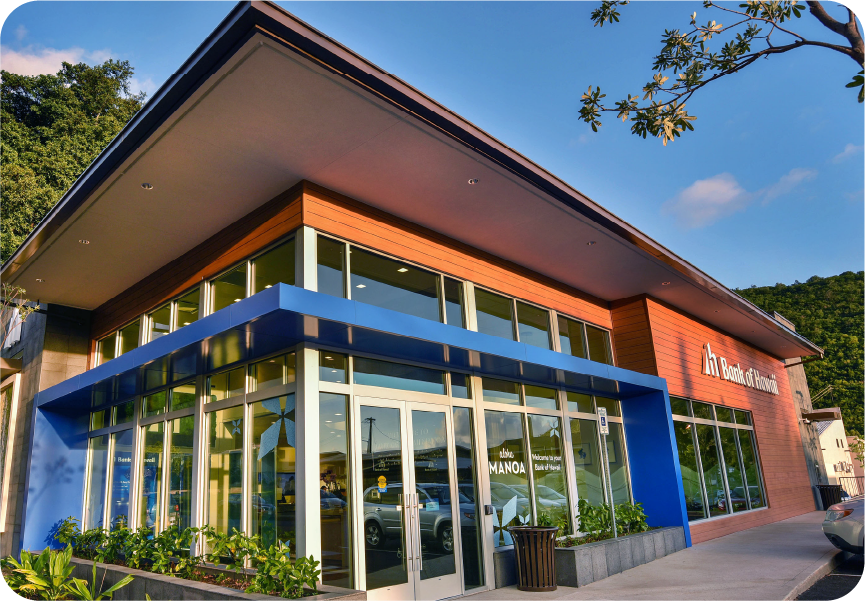 Access the largest ATM network in Hawaii

Stop by our convenient branches

Meet with one of our local experts
Ready to open your account?
Open Online
Opening an account online is quick and easy. Follow the prompts and you'll be done in a few minutes.
Open at a Branch
Open your new account when and where it's most convenient for you by booking an appointment. Our friendly team members will guide you through the process.
An easier way to bank
Connect with a specialist
Choose from in-person or phone appointments at a time and location that's convenient for you.
Contact our local experts
Send us a message, and our team will contact you by the next business day.
Frequently Asked Questions
What is a savings account?
A savings account is an interest earning bank account where you can safely keep money that you want to save for future use.
What type of savings account is right for me?
The right account depends on a number of factors, including how much you plan to save in your account, how long you plan to keep it there, as well as your financial goals now and in the future. If you need help choosing the right savings account, we can help. Book an appointment >
What is APY?
APY stands for Annual Percentage Yield and is the amount of money or interest you earn on a bank account over one year.
How do I earn the bonus interest on my Bonus Rate Savings account?
Bonus interest is earned on a Bankohana Bonus Rate Savings account when deposits total at least $25 and no withdrawals are made for that month.
Bonus interest is earned on a Bankohana Bonus Rate Savings Plus account when deposits total at least $100 and no withdrawals are made for that month. The minimum deposit of $100 and no withdrawals during the month are not required to receive the bonus interest rate and the combined APY for Bankohana Bonus Rate Savings Plus with $250,000 or more in balances.
How do I know my account is earning the bonus interest vs. the regular interest?
The bonus interest will be reflected on your statement as "Bonus Int"
If I do not qualify for the bonus interest, will I still earn regular interest?
Yes, you will earn regular interest for that month.
What do I need to open my savings account online?
Opening a savings account is fast and easy. Youʻll need the following to get started:
Name, social security number, date of birth (all applicants)
Phone number and email address
The bank routing number and account number to fund your account
How do I fund my account online?
There are three methods to fund your account online:
The first method, Instant Account Verification (IAV) is an easy and convenient way for you to use the username and password of your existing account with another financial institution to verify and fund your new account on the spot.
The second method, Small Dollar Verification (SDV) verifies your new account by depositing two small deposits (less than $1 each) into your existing bank account. The deposits will appear within 1-3 business days. You will then need to log back into your new deposit account application and verify the deposit amounts to successfully open your account online.
The last method is internal funding. If you are an existing Bank of Hawaii customer, you can enter your online banking login or debit card and PIN at the beginning of the account opening process to fund your new account with funds from your existing Bank of Hawaii account.
What if I want to open my savings account in a branch?
For your convenience, we recommend booking an appointment in advance to ensure you're able to get the dedicated time you need.
I just opened my account. What's next?
Welcome to Bank of Hawaii! Weʻll be reaching out to you via phone and email with tips to help you make the most of your new account. You can also explore features here.
How do I set up a recurring transfer to deposit into this account?
Once you have successfully opened and funded your account, simply visit boh.com and enroll in Bank of Hawaii Online Banking. Once enrolled and logged in, you may set up your recurring transfer.
*Bank of Hawaii Time Deposit Account
You're about to exit BOH.com
Links to other sites are provided as a service to you by Bank of Hawaii. These other sites are neither owned nor maintained by Bank of Hawaii. Bank of Hawaii shall not be responsible for the content and/or accuracy of any information contained in these other sites or for the personal or credit card information you provide to these sites.