Bankoh Investment Services
Financial advice from a name you can trust.
When it comes to planning for your financial future, there is no such thing as one-size fits all. At Bankoh Investment Services, we take the time to get-to-know you and understand your financial needs and goals. Our local team of experienced financial advisors will work with you to develop a customized financial plan tailored to help you achieve your dreams.
Bankoh Advisors
Personalized solutions from the people you know
When it comes to long-term financial planning, it's not just how you get there, but who guides you along the way.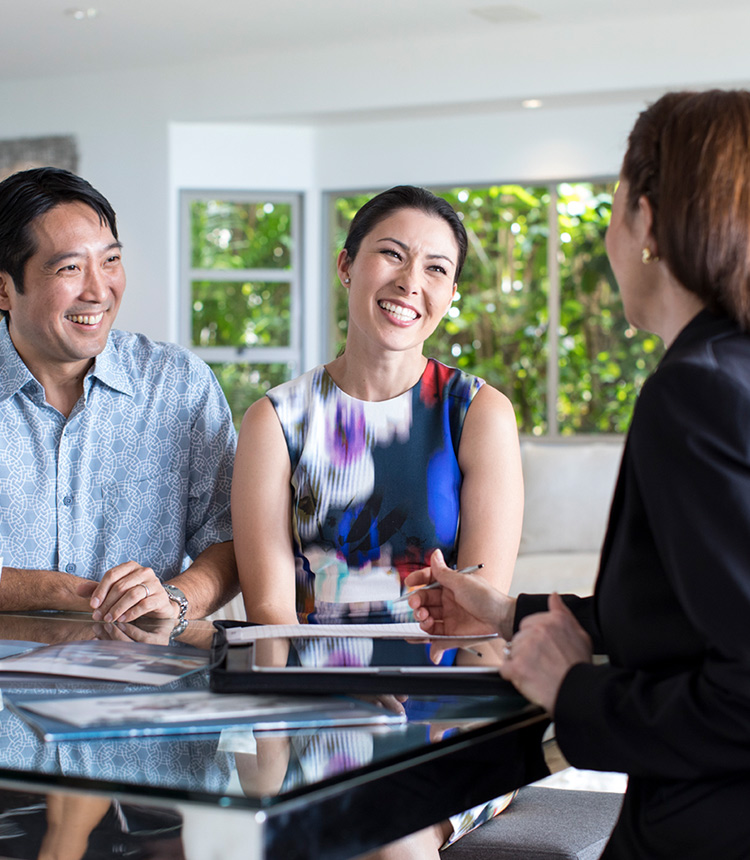 Plan your savings
Everyone needs a financial plan. A roadmap that helps you define your needs and goals and then helps you set a course towards reaching them. So make a plan to have a plan. Schedule a free consultation with one of our Bankoh financial advisors today.
Grow your wealth
There are many strategies that long-term investors can use to build wealth. The key is knowing which one is right for you and your tolerance for risk. At Bankoh Investment Services, our advisors will help you choose the investment strategy that not only helps you meet your financial goals, but with the risk tolerance that also helps you sleep better at night. To learn how we can help you grow your wealth, schedule a free consultation with one of our Bankoh financial advisors today.
Achieve your goals
Retirement doesn't mean what it used to. Today, retirees are healthier, more vibrant and live longer than ever before. Let our financial advisors help put you on a path to a financially secure retirement and help you leave your loved ones a lasting legacy you can be proud of. To find out if you're on the road to a secure retirement, schedule a free consultation with one of our Bankoh financial advisors today.
Protect your assets
The more you have, the more you need to protect it. At Bankoh Investment Services, our financial advisors will work closely with you to create a plan that protects you and the people you love the most. To schedule a free insurance analysis, talk to a Bankoh financial advisor today.
We're here to discuss your future
Visit FINRA's BrokerCheck to learn more about our firm and financial professionals.
Please review our Customer Relationship Summary which important information about our firm, including fees, costs, conflicts of interest, and the services we offer that can help you decide if we are right for you.
We call our process navigation
Discover & Listen
We start every relationship with a discovery process to better understand your unique needs, goals and priorities.
Educate & Inform
Together, we discuss your objectives and provide you with the financial knowledge to ensure that you have a clear understanding of options available to you.
Advise & Guide
Once we have set a strategic course based on your risk tolerance and time horizon, we provide you with actionable steps to help you achieve your objectives.
Assist & Implement
We set your plan in motion and begin the journey towards making your vision of financial success a reality.
Monitor & Maintain
Every financial strategy needs regular monitoring and potential course correcting. That's why your Bankoh financial advisor can meet with you regularly.
Adapt & Adjust
As your life and needs change, we are always available to advise and help you navigate your next steps.
You're about to exit BOH.com
Links to other sites are provided as a service to you by Bank of Hawaii. These other sites are neither owned nor maintained by Bank of Hawaii. Bank of Hawaii shall not be responsible for the content and/or accuracy of any information contained in these other sites or for the personal or credit card information you provide to these sites.