We have initiated two financial assistance programs to help Bank of Hawaii loan customers facing financial hardship as a result of COVID-19.
"We know our local community is already feeling the impact of the COVID-19 outbreak," said Peter Ho, chairman, CEO and president of Bank of Hawaii. "This is an unprecedented situation, and by offering these financial assistance programs as quickly as possible, we hope it eases some of the financial stress and burden our customers may face."
The programs are being provided to Bank of Hawaii customers who may be experiencing financial hardship as a result of income interruption resulting from COVID-19. For businesses seeking assistance and relief program information, please visit our Business Assistance Page.

Forbearance Program:
No payments due for up to 6 months. Placing a mortgage in forbearance allows borrowers extra time to assess their financial situation and focus on other expenses and their household during this time of uncertainty.
Bank of Hawaii can provide a loan forbearance for up to 6 months for residential mortgages, home equity loans and home equity lines.


The forbearance amount can include a partial loan payment up to full payment, based on the amount the borrower can afford to pay.


At the end of the forbearance term, there are 3 options:



Bring the loan current immediately by paying the full amount of the deferred payments.


Bring the loan current over a period of 2 years by paying the regular payment plus a portion of the deferred payment amount.


Apply for a loan modification, in which the deferred payments are added to the loan balance, the maturity date is extended for up to 40 years and the loan is re-amortized to lower the monthly payment.
Extension Program:
Extending a loan payment means that we take currently due payments and shift them to the end of the loan term, allowing borrowers flexibility with their expenses during this time of uncertainty.
Bank of Hawaii can provide a loan extension for up to 6 months for products including personal loans and auto loans.


Principal and interest payments will be deferred for the term of the extension.


The regular repayment schedule will resume on the first due date following the end of the term of the extension.
Participation in these financial assistance programs will not trigger any negative credit bureau reporting, and no late charges will be assessed during the period of deferred payment.
Information and specific details on each of the programs may be requested on our Financial Assistance Program Request Form or by calling one of the following numbers:
For the Forbearance Program: (808) 694-7297 or toll free 1-877-926-7297
For the Extension Program: (808) 694-1500 or toll free 1-800-888-9275
For Guam, Saipan and Palau: (671) 479-3700. Palau customers may also use: (680) 488-6975
Due to COVID-19 inquiries, we are experiencing extremely high call volume and longer than usual wait times. Currently, the best time to call is between 1:00 PM - 4:00 PM each day.
How to be Financially Ready for the Unexpected
No matter who you are, life has a way of surprising with the unexpected. While you can't always prevent unfortunate (and expensive) incidents from occurring, there are a few common-sense steps you can take to protect yourself ahead of time. Should a disaster happen, the right plans can help to shrink financial burdens and minimize the disruption to your life.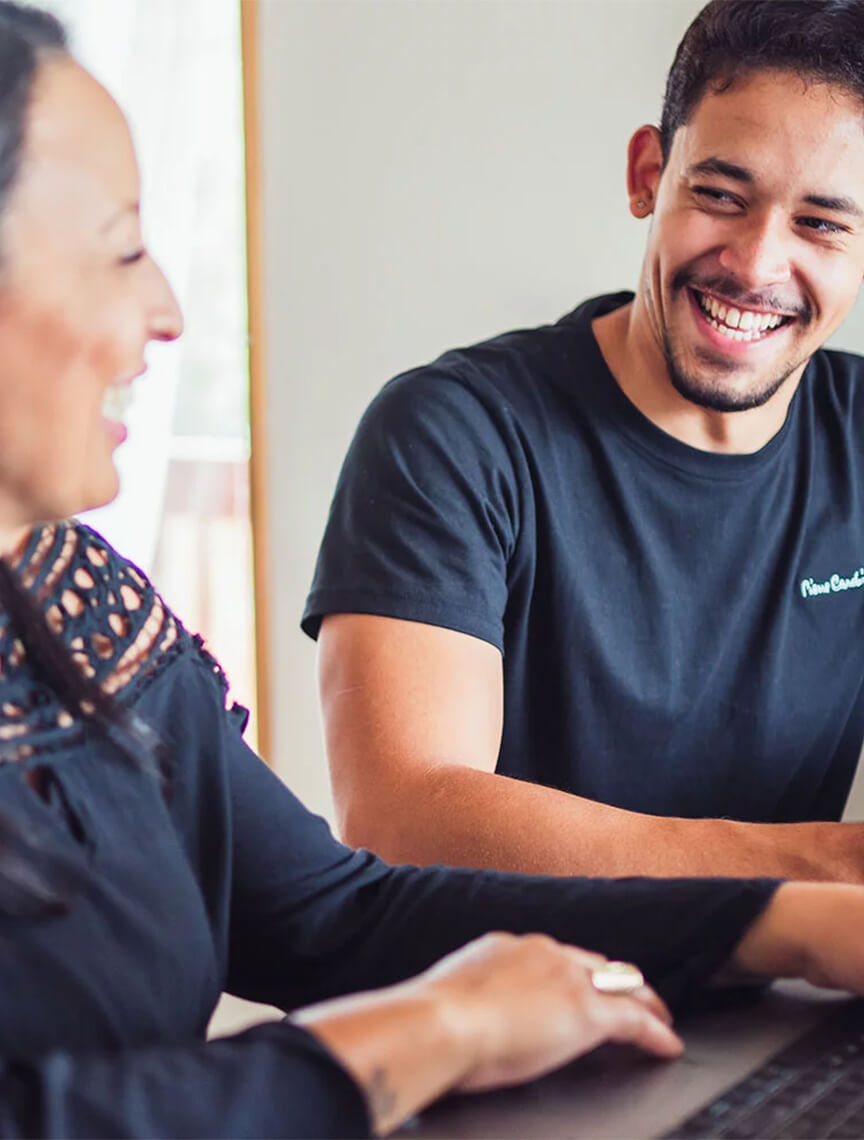 e-Bankoh
Need help? Call 1-888-643-3888
You're about to exit BOH.com
Links to other sites are provided as a service to you by Bank of Hawaii. These other sites are neither owned nor maintained by Bank of Hawaii. Bank of Hawaii shall not be responsible for the content and/or accuracy of any information contained in these other sites or for the personal or credit card information you provide to these sites.