Mortgage
Welcome back! Let's take the next step.
Earn 50,000 bonus HawaiianMiles® when you prequalify and close using SimpliFi by Bank of Hawaii1.
We're the Bank of HawaiianMiles*
50,000 bonus HawaiianMiles® at closing1
Turn your dream home—and vacation—into reality.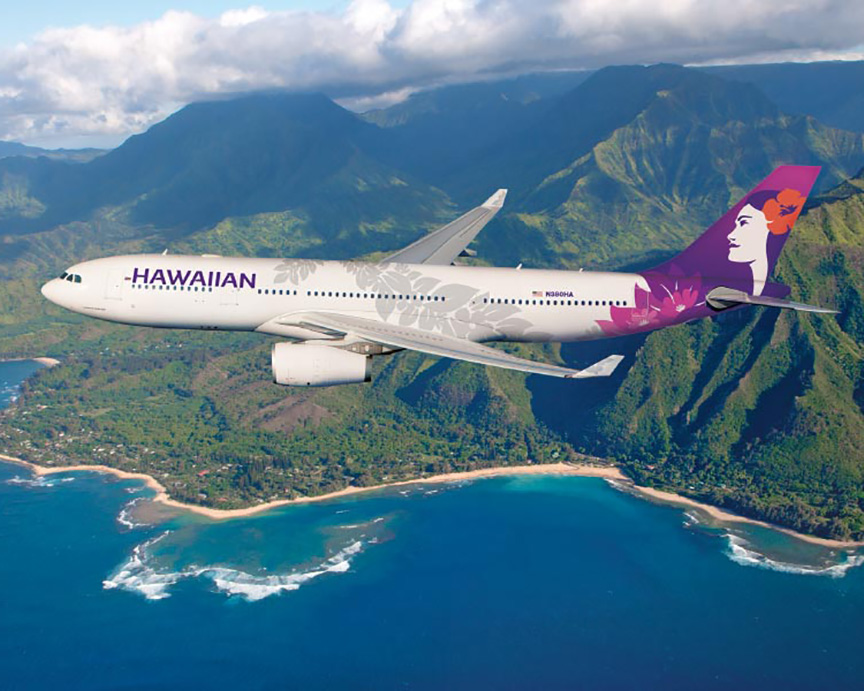 1 The promotion is valid only when you apply online using SimpliFi by Bank of Hawaii for home purchase loans pre-qualified prior to application date, refinanced mortgages from another bank and new mortgages. Mortgage loan application must be received by March 31, 2023. Subject to loan approval and closing at Bank of Hawaii. Excludes Home Equity Lines of Credit, Brokered in loans, Employee loans and New Developer Projects with special financing. This offer is not combinable with any other offer or pricing discounts. Loans must close within 6 months of application date. Promotion is valid in the State of Hawaii only. HawaiianMiles will be awarded to one borrower's mileage account. Recipient responsible for any applicable taxes. Must provide HawaiianMiles number prior to closing. Please allow 4-6 weeks from loan closing for miles to post to account. HawaiianMiles standard terms and conditions apply. See HawaiianAirlines.com for HawaiianMiles standard terms and conditions. Miles not awarded for applicable taxes, service or shipping charges. Additional restriction may apply. This offer may change at any time without notice.
Live fully, Bank Simply with SimpliFi
Local, digital, personal
Convenient online tools and trusted local experts to help guide you through the mortgage application process.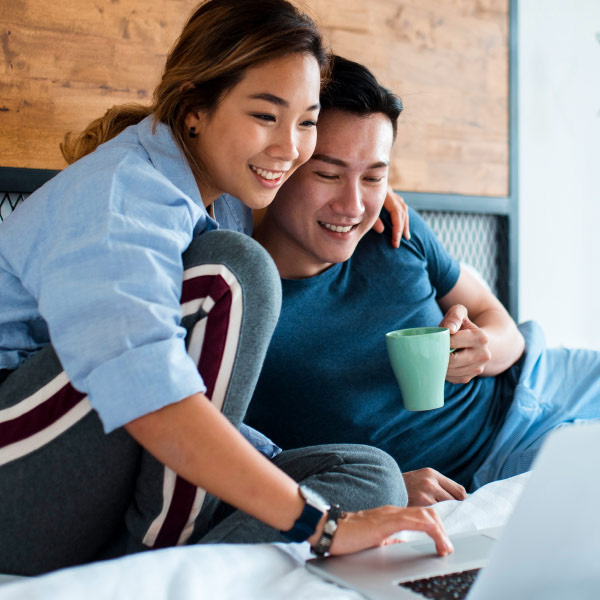 Why you need a mortgage prequalification
Getting prequalified allows you to have a better understanding of your financial health. It also saves you time and frustration in the long run.
Search for homes in the right price range. Set realistic expectations by assessing your current finances.
Ensure your offer will be taken seriously. Sellers have more confidence when you've taken the time to prequalify.
Gain an advantage over other buyers. Get a leg up on other bidders in a competitive housing market.
Get visibility into your financial health. You may need to lower your debt, save for a larger down payment or fix errors on your credit report.
Also, if you're wondering how much house (and how big of a mortgage) you can afford, a good start is to figure out what your debt-to-income (DTI) ratio would be. This measurement compares how much debt you're paying against how much income you're making. Banks and mortgage lending companies typically use the DTI ratio as a way to measure your ability to pay a monthly mortgage payment.
Your DTI ratio is the percentage of your gross monthly income, before taxes, that goes toward your current rent (or potential mortgage), credit cards, student loans and other debt.
Begin by adding up your monthly debt and housing payments, then divide that total by your gross monthly income (generally, the total amount of money you earn in a month before taxes and deductions are taken out).
Traditionally, lenders prefer DTI ratios lower than 36 percent. In most cases, the highest DTI ratio a potential borrower can have to still qualify for a mortgage is 43 percent, although there are exceptions.
See our Insights article How much house can I afford?
Applying with SimpliFi
With SimpliFiSM by Bank of Hawaii...
Start your application from the comfort of home
Speak with our local lending experts anytime throughout the process
Use your mobile, tablet or desktop device to apply
Upload your financial documents safely and securely
When you first click to apply, you'll need to create an account. Once you've created your account, you can begin your application. You can save your information and come back at any time to resume your application, provide follow up information and sign documents.
What you'll need initially:
Pay stubs for most recent 30-day period.
W-2s for the last 2 years.
Tax returns for the last 2 years.
Bank statements for most recent 2-month period or quarter.
Understanding mortgage rates and points
With fixed-rate mortgages, the interest rate, and thus the monthly payment, is set at the time you take out the mortgage, and both remain constant throughout the course of your loan.
Adjustable-rate mortgages (or ARMs) usually have lower starting interest rates, compared with fixed-rate mortgages. However, with an adjustable-rate mortgage, your interest rate—and monthly payments—can change as interest rates fluctuate.
See our Insights article Adjustable-Rate or Fixed-Rate: Which Type of Mortgage is Right for You?
Mortgage points, sometimes known as discount fees or "paying down the rate," are fees you pay your mortgage lender up front in exchange for a lower interest rate on your new mortgage. Paying points to your lender now allows you to pay less interest on your loan over time.
First-time Home Buyer's Loan Program
We've walked thousands of first-time home buyers through the mortgage process. From start to finish, we're here to help you every step of the way. In addition to our great fixed or adjustable interest rate options and variety of terms with no prepayment penalties, our first-time home buyers receive 0.50% discount off mortgage points** and homeownership counseling.
When you're ready to apply, you'll need:
Recent pay stubs within 30 days
IRS Form W2 for the last 2 years
State and federal personal income tax returns for the last 2 years
Current bank statements for the most recent 2-month period or quarter.
Landlord information or rental agreements
**Mortgage points, or discount points, are fees you can pay to the lender at closing in exchange for a lower interest rate, potentially reducing your monthly mortgage payments. Typically, each point costs 1 percent of your mortgage amount.
Jumbo loans
When a borrower needs to take out a loan that exceeds the standard loan limit set by the Federal Housing Finance Agency (FHFA), it is considered to be a nonconforming "jumbo loan." In Hawaii, a loan that exceeds the limit of $1,089,300 is considered a jumbo loan.
If you have bigger borrowing needs, we have great rates and options to help get you into your dream home.
Construction loans
Looking to build a custom home? Our interest-only payments during construction help make building your custom home more affordable.
Low interest-only monthly payments during construction that convert to your permanent mortgage after construction
Easy one-step financing with one-time closing
Available for owner-occupants, second home buyers, and State of Hawaii resident investors
Owner-occupant loans up to $2,000,000
Interest reserve payment option available
No pre-payment penalty
VA home loans and other mortgage programs
VA home loans are available to service members, veterans and qualifying family members.
For owner-occupied, single family homes (1-4 units), planned unit developments or condominiums
No down payment, with a 100% financing option
Low interest rates
Limited closing costs
No need for Private Mortgage Insurance (PMI)
Finance your VA funding fee
If you're looking for other mortgage programs, contact us regarding these options:
FHA Loans
Mortgage Credit Certificate
Rural Housing Programs
Financing options for DHHL Lessees (Department of Hawaiian Home Lands)
Book an appointment
Choose from in-person or phone appointments at a time and location that's convenient for you.
Send a message
Send us your question and one of our home loans experts will contact you.
Speak to a Loan Officer Near You
Oahu, HI

Trusted Lender
#1 in total dollars and numbers of loans made in the State of Hawaii.*
*#1 Residential Lender ranking is for total number of residential loans and total dollars made by a lender in the State of Hawaii in 2021. Information compiled by Title Guaranty derived from Hawaii Bureau of Conveyances tax data recorded information for 2021. Information is deemed reliable but not guaranteed.
You're about to exit BOH.com
Links to other sites are provided as a service to you by Bank of Hawaii. These other sites are neither owned nor maintained by Bank of Hawaii. Bank of Hawaii shall not be responsible for the content and/or accuracy of any information contained in these other sites or for the personal or credit card information you provide to these sites.