Insights & Stories
Fraud Alert? Take These Steps
Reading time: 10 minutes
October 19th, 2023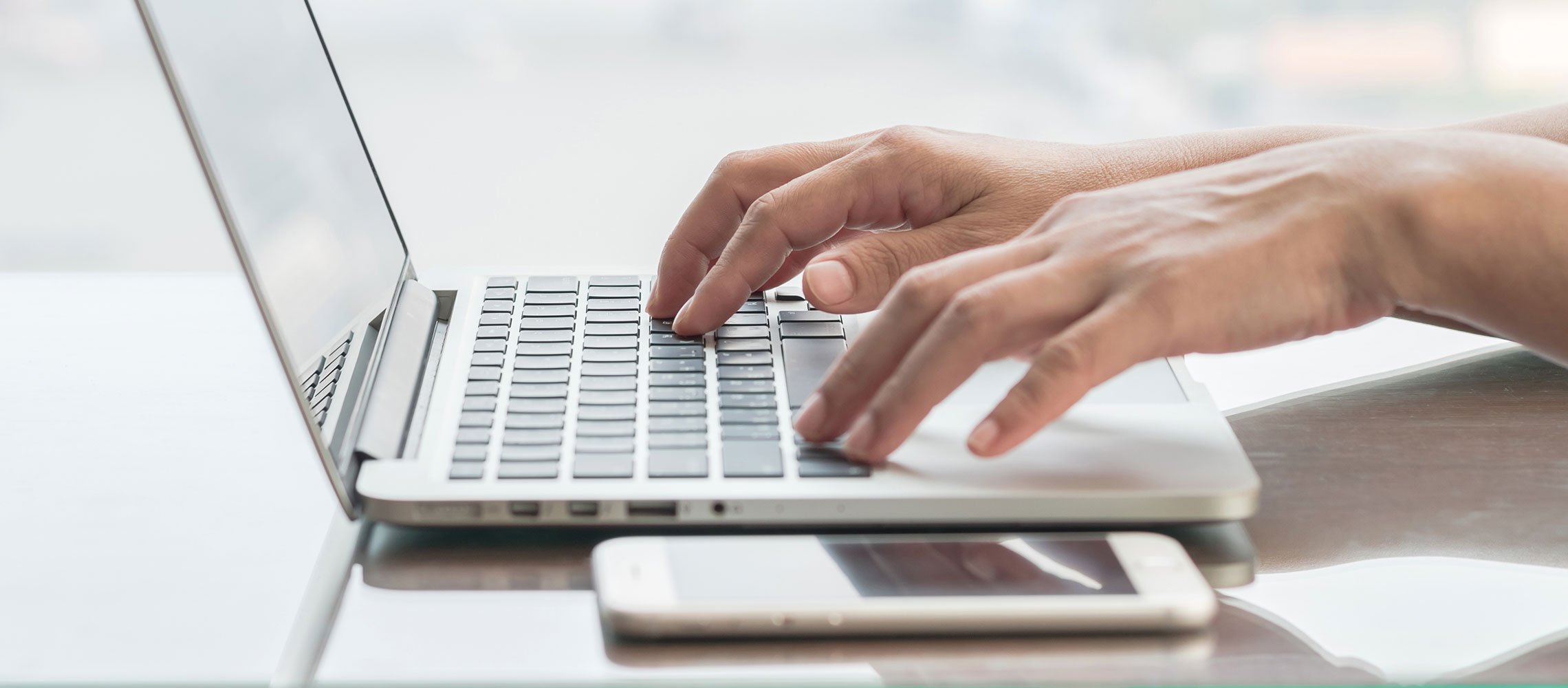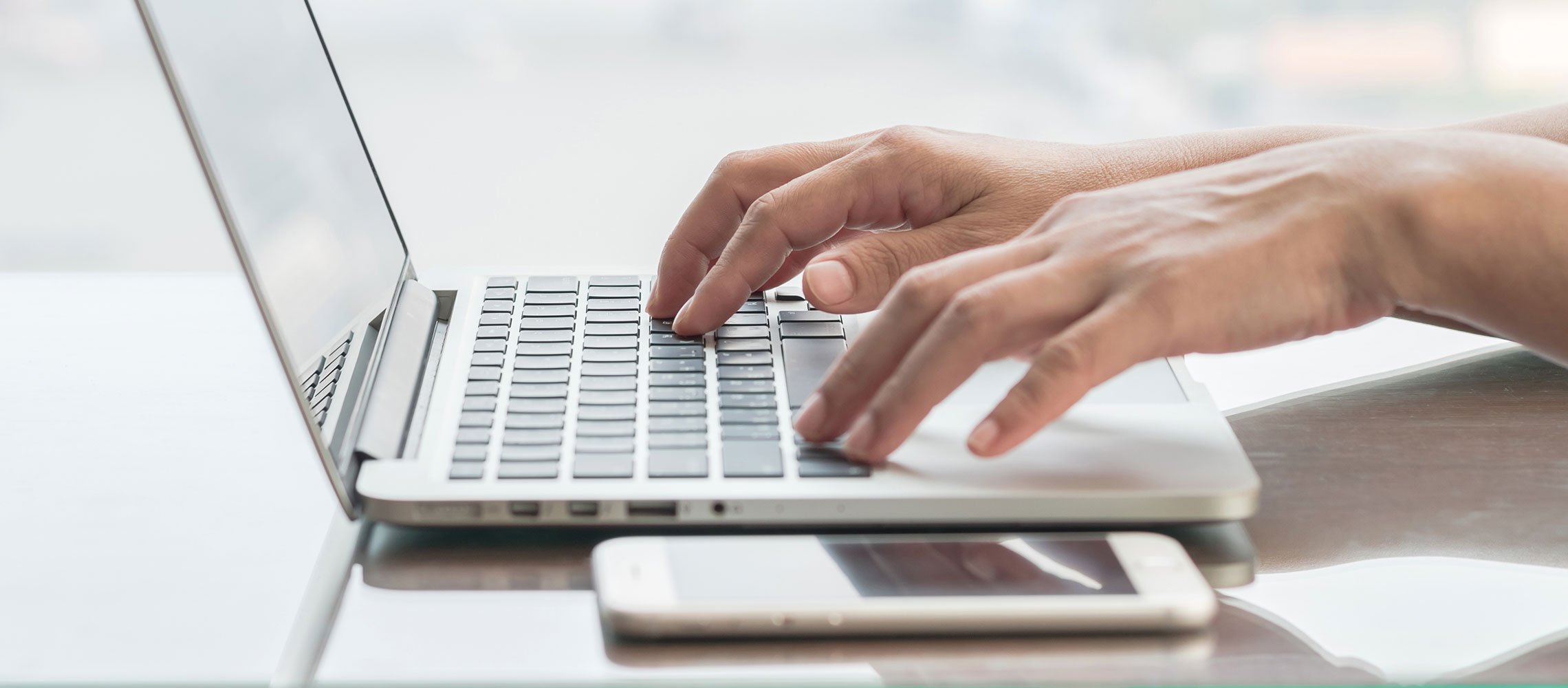 Identity theft continues to be a growing problem, especially in this digital age where it's easier than ever for cybercriminals to hack, phish, employ malware, and use social engineering to gain access to your accounts and steal money. According to the Federal Trade Commission, American consumers reported losing almost $8.8 billion to fraud last year, an increase of more than 30% from 2021. 2.4 million consumers filed fraud reports in 2022, with the most commonly reported being imposter scams; online marketplace scams; prizes, sweepstakes, and lotteries; investment-related reports; and business and job opportunities, including work-from-home scams.
Here are critical steps you should take now to protect yourself against hackers and scammers, especially if you discover fraudulent activity on your bank account or credit cards.
Check your accounts often
It can be easy to overlook your bank account and credit card balances on a day-to-day basis, especially if you know you have enough money to cover your expenses. However, it's vital to log onto your online accounts and check your bank statements regularly. Not only to verify transactions you've made and to detect possible instances of fraud, but also to help monitor your spending and keep an eye out for potential errors. Review your account at least once or twice a week—and report fraudulent or even simply suspicious activity as soon as you see it.
Update your contact information
If your bank detects suspicious activity on your bank account, debit or credit card, your bank may attempt to contact you via text, email, or regular mail. If your contact information is incorrect or out-of-date, these alerts may not reach you. Making sure your bank has your most recent contact info can also help prevent fraud; if your bank sends you financial documents (such as monthly account statements or tax notices) online or by mail, it's important these materials arrive at your current address. The U.S. Postal Service does not forward bank-related mail—if financial info arrives at an old physical address where you no longer live, it could end up in the wrong hands.
Recognize legitimate alerts
Cybercriminals may send convincing text messages, emails, or even phone calls that appear to be from your bank. For example, you might receive an "urgent" notification informing you of a supposed security breach or a request for sensitive information, such as bank account numbers, social security numbers, PIN numbers, online login credentials, passwords, and one-time banking passcodes. These messages may describe an alarming situation to pressure you to act quickly, before you have time to think about it. These types of scams that occur over email, text, or voice calls (called phishing, smishing, and vishing, respectively) are attempts by fraudsters to gain access to your financial accounts or to get you to send them money.
Your bank will never ask for your personal information, including your account number, social security number, username, password, PIN, address, or one-time banking codes in a call, text, or email. Do not respond to unsolicited messages asking you for this info and do not click on any suspicious links until you have verified the sender. To confirm if a call from Bank of Hawaii is legitimate, you can call the Customer Service Center at 808-643-3888 or toll-free at 1-888-643-3888. Visit our Customer Service page for other secure ways to contact Bank of Hawaii, and our Email Alerts page for a list of secure email addresses associated with Bank of Hawaii.
Understand different notifications
Not all notifications from your bank are attempts at fraud. Bank of Hawaii may send you a text or email alert to notify you about important factors that affect your account. For example, when funds are deposited to your account (whether towards a checking or savings account, credit card, or loan), if your contact info has changed or needs to be updated, if you are ever charged a fee, a payment reminder alert, or other reasons. Bank account alerts are a virtual nudge to let you know that there is something happening in your account. These notifications can usually be customized to your preferences. Contact us at the numbers listed above or the number on the back of your card if you are in doubt.
Report fraud immediately
As soon as you notice suspicious activity or if you believe you have been scammed, contact your bank or credit card company immediately. Report any unauthorized credit card charges, change your online and mobile banking passwords, and request a new debit and/or credit card.
Bank of Hawaii customers should call our Customer Service Center at 808-643-3888 or toll-free at 1-888-643-3888. (To learn more about reporting unauthorized transactions, visit our website.) Contact the state consumer protection office to file a complaint. Depending on the circumstances of the fraud—for example, if you lost money as well as personal possessions—it may be prudent to file a police report with local law enforcement.
If you suspect you have been a victim of identity theft, a fraud, or a scam, we have prepared the Identity Theft Care Kit to help you take immediate action to minimize the damage to your personal funds and financial accounts. If your Social Security number, credit card number, or other bank details were stolen, visit IdentityTheft.gov to report identity theft and protect yourself for the future. Contact any of the three credit bureaus (Equifax, Experian, or TransUnion) to place a fraud alert on your credit report, which requires businesses to verify your identity before issuing new credit in your name. You can also freeze your credit report entirely, which prevents yourself or others from opening new credit accounts.
Consider filing a consumer complaint with the Federal Trade Commission (FTC) to potentially recover funds. The FTC works to protect consumers; in 2022, the FTC was able to issue more than $392 million in refunds to people who lost money to fraud.
Preventative measures for the future
The most effective way to combat bank and credit card fraud is to prevent it from happening. Through simple yet effective steps—such as keeping your contact info up-to-date; using strong passwords that are eight characters or longer and a mix of uppercase and lowercase letters, numbers, and symbols; installing the latest browser and operating systems on your digital devices, such as phones, tablets, and computers; and understanding red flags that may signal a scam—you are able to better safeguard your sensitive information and protect against fraud.
One service that may aid in fraud detection is credit monitoring, in which a trusted and verified third-party company tracks your credit history from your credit report, then alerts you about any changes via text, phone, or email. A change to your credit report might include anything from balances and payments on your credit to name changes or new addresses on file to a hard inquiry on your credit, which can occur when someone applies for credit under your name.
When logging onto your bank or credit card accounts online, be mindful of your internet network security. Verify that you're using your own password-protected WiFi or wired networks before going online, and always connect to secured networks when possible. If you're using public WiFi, don't log into sensitive accounts. Consider using a virtual private network (VPN) to encrypt your personal data and mask your computer's IP address.
Familiarize yourself with the different types of bank scams that commonly occur. These include check-cashing scams, where an individual asks if you'll cash a check for them and pull money from your bank account to pay them (but a few days later, the check doesn't clear). Or government imposter scams, when someone pretends to be a government official offering you a "prize" that requires payment of taxes or processing fees. Another common one is the job scam, where scammers promise work in exchange for an upfront fee, or where "employers" ask for your bank account info under the guise of offering payment for services. By understanding different types of scams, you'll be able to better safeguard your sensitive information and protect yourself against fraud.
Every day, cybercriminals prey on those who are unaware, running scams that appear to offer easy money—or threaten severe penalties if you don't provide your personal information and/or funds. When fraudsters succeed, it is often because scams appear to be authentic, and people are caught off-guard. Although you can't prevent yourself from being a target of scams, you can protect yourself by staying alert and being aware of what to look out for. By being protective in the face of potential fraud, you will be better equipped to succeed.
To learn more about ways to securely bank and protect your accounts, visit Bank of Hawaii's online Security Center.
You're about to exit BOH.com
Links to other sites are provided as a service to you by Bank of Hawaii. These other sites are neither owned nor maintained by Bank of Hawaii. Bank of Hawaii shall not be responsible for the content and/or accuracy of any information contained in these other sites or for the personal or credit card information you provide to these sites.