Insights & Stories
How to Spot a Work-from-Home Scam
Reading time: 4 Minutes
September 2nd, 2022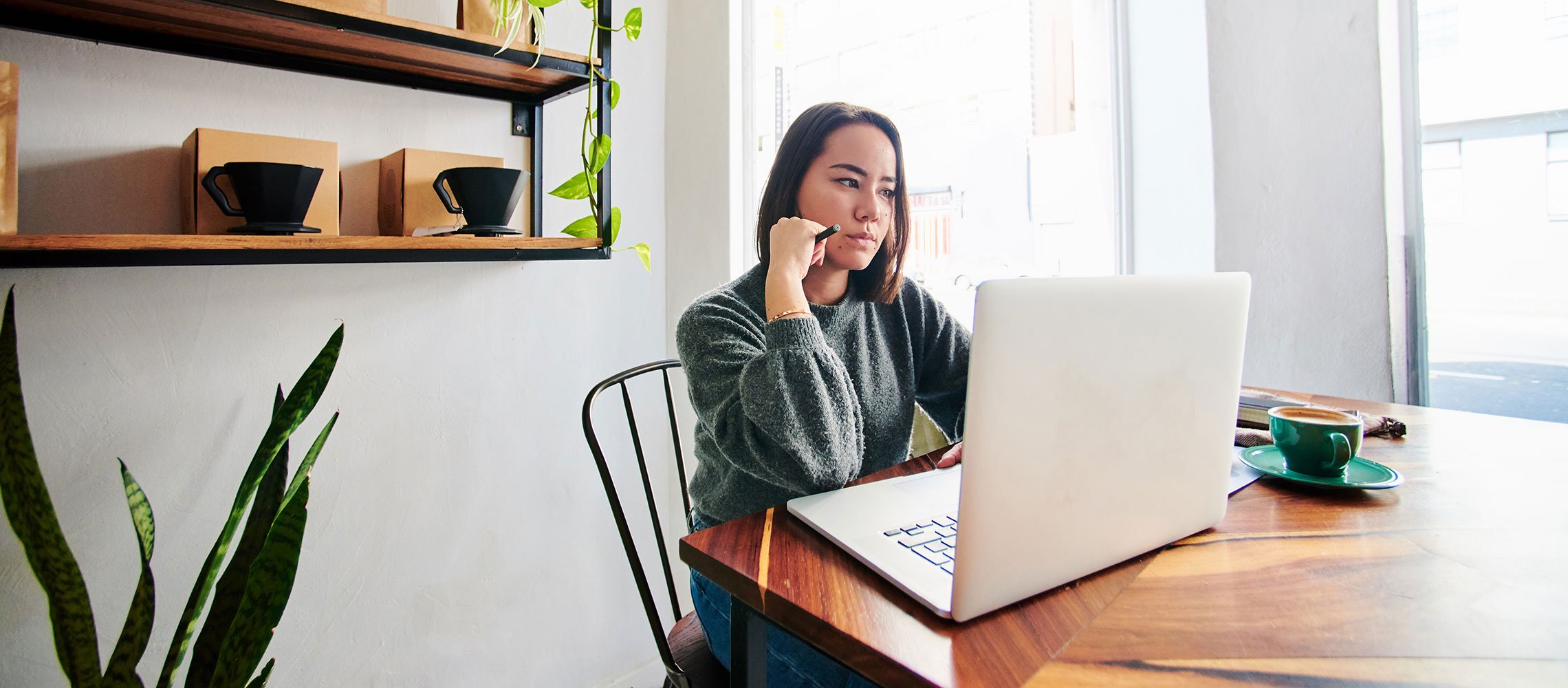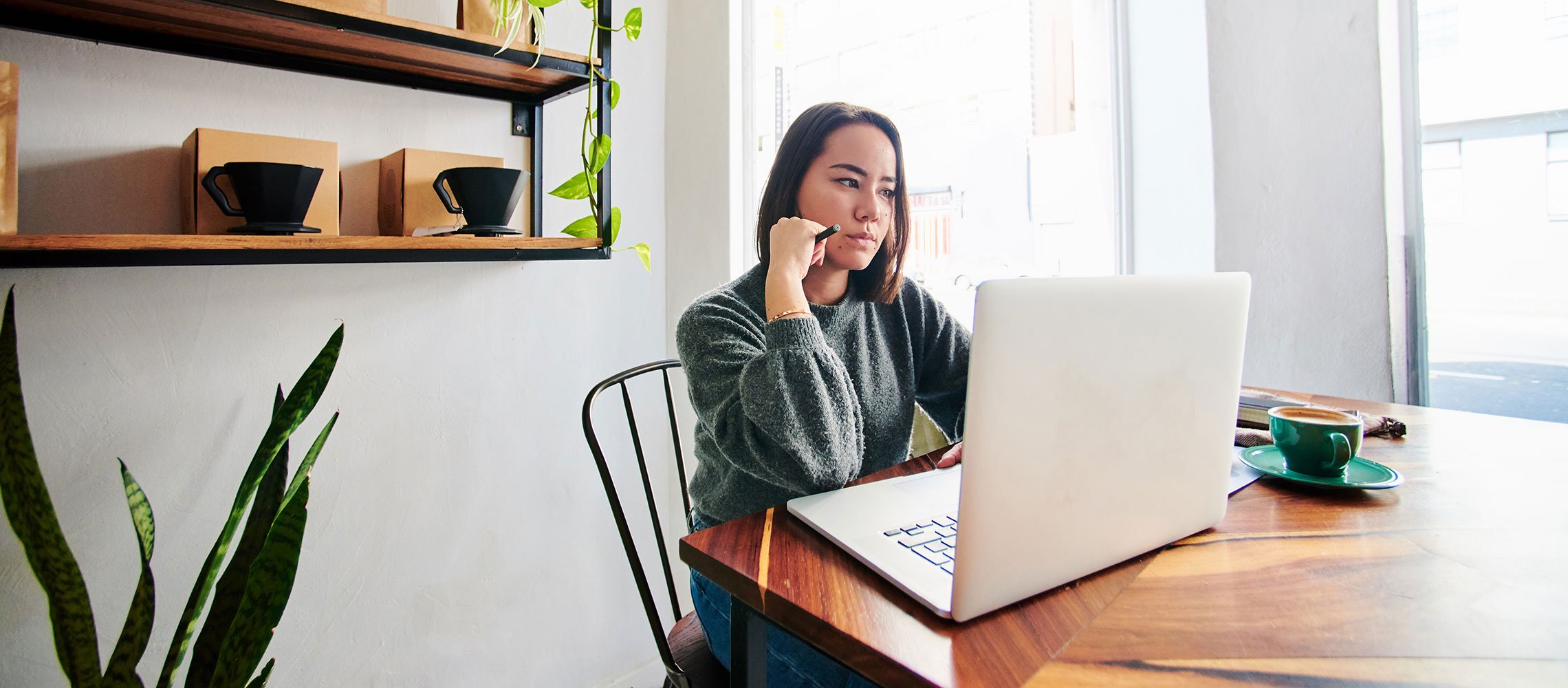 Work-from-home scams have been around for a long time, but the COVID-19 pandemic has brought them into the spotlight.
One reason is that remote work is now much more common than it used to be, so it's harder to tell the difference between a legitimate job offer and a scam. At the same time, people are struggling financially, making them more vulnerable.
That's especially true in Hawaii, which saw some of the nation's highest levels of unemployment in 2020, leaving many residents desperate for work and eager to jump at a job opportunity. In addition, many work-from-home scams target military spouses and veterans, which can affect Hawaii's large military population.
Work-from-home scams can take your money and put you at risk of identity theft, but the good news is you can protect yourself. Here's what you need to know to avoid being scammed.
How Work-from-Home Scams Work
Most work-from-home scams start with a job ad or an email from an apparent recruiter that sounds like a great opportunity: Make amazing money while working from home, with little or no experience required. The employer may seem eager to hire, pressuring you to take the job and offering to get you started right away. Often there will be very little information about the employer online, but sometimes scammers will claim to be working for a well-known company.
You may be asked to pay money up front to cover training or supplies, give out sensitive personal information, or cash a check before you can start working.
Of course, it turns out to be a fake job offer or phishing scam, but by the time you find that out, the scammers have gotten away with your money.
Here are some common work-from-home job scams.
Paycheck Scams
With a paycheck scam, the fake employer will send you a check for an amount that's larger than you are owed. They claim it's a mistake, and ask you to reimburse them for the overpayment. You send them the money, but the original check bounces and you get nothing. It's worth noting that this kind of fake check scam won't always be job related. It can also happen if you're selling something online, or a scammer might message you claiming you've won a sweepstakes prize and need to pay processing fees.
Up-Front Fees for Training or Supplies
Some scammers will lure you in with the promise of a great job working from home, but then tell you you need to pay for special training, certification, software, supplies or equipment before you can start. You may be asked to pay for tech support. You pay the fees, and then the job never materializes. If you pay with a credit card, the scammers may also continue to use your credit card number for fraudulent purchases. It's also common that they'll ask for payment in the form of wire transfers, money orders, gift cards and other methods that can't be cancelled once they're sent.
Fake Forms
In some cases, a phony employer will ask you to fill out forms or employment paperwork, giving them your name, your birth date, your social security number and other sensitive information they can use for identity theft. Of course, real employers also require this kind of information, so keep an eye out for how you're asked to provide your details. You should have already been officially hired, and you should not have to input personal information into a Google doc or other online form, or even email, which is an unsecured method of communication.
Mystery Shopper
Scammers that offer you a job as a "mystery shopper" may ask you to pay up-front for products—often high-value gift cards—with a promise to reimburse you later (the reimbursement never comes). Or they may send you a fake reimbursement check, which then turns into a check-cashing scam.
How to Avoid Work-from-Home Scams
You can protect yourself from work-from-home scams by looking out for red flags, doing a little research and using your common sense. Follow basic good practices like not clicking on suspicious links and taking other steps to keep your smartphone safe.
Remember the old adage that, if something looks too good to be true, it probably is. If a job ad is promising unbelievable pay for part-time work or an entry-level position, especially for Hawaii, proceed with caution. Here are some other warning signs to watch out for:
Up-front costs. Your employer is supposed to pay you, not the other way around. If the employer asks you to pay any kind money up front, before you're able to start working, it's probably a scam.
A rushed hiring process. If the "recruiter" makes you a job offer without an interview, pressures you to take the job quickly or doesn't want to answer questions, it's a red flag.
No Hawaii presence. It's of course not impossible that a Mainland company with no presence in the Islands would hire a Hawaii resident remotely, but be skeptical of any unsolicited job offers from these kinds of firms.
Lack of information. The company should have a professional-looking website and social media accounts, and you should be able to confirm the job listing by calling their office or HR department. If you can't find any information about the job or employer online, that's a bad sign.
Communicating by text messages or email only. During a real hiring process, you should expect to speak with at least one representative of a company over the phone or in person at some point.
Reaching out about several job positions at once. A real hiring manager will look at your experience and connect you with a job that best fits, rather than offering you a whole range of positions that happen to be available.
Bad reviews or complaints. Search for the employer online. If it's a scam, you may find warnings posted on job boards, or poor reviews on websites such as Glassdoor.
The bottom line is that work-from-home scams target people with attractive offers, and can be especially tempting to people who are desperate for a job. However, by taking your time, researching the company and using common sense, you can protect yourself from scammers and get back to finding a great job that's the real deal.
Learn more about fraud protection at our Security Center.
You're about to exit BOH.com
Links to other sites are provided as a service to you by Bank of Hawaii. These other sites are neither owned nor maintained by Bank of Hawaii. Bank of Hawaii shall not be responsible for the content and/or accuracy of any information contained in these other sites or for the personal or credit card information you provide to these sites.