Insights & Stories
Don't Fall for these Online Marketplace Scams!
Reading time: 8 Minutes
August 31st, 2022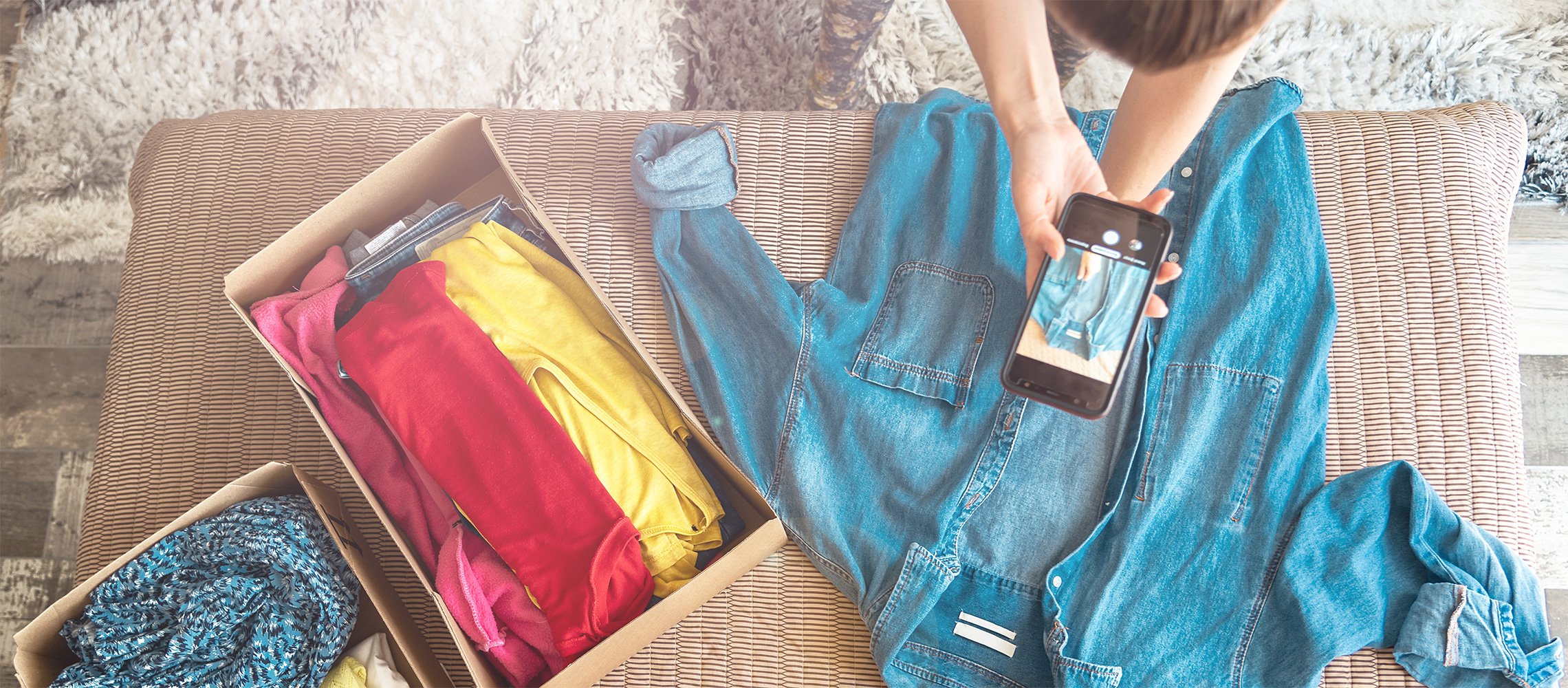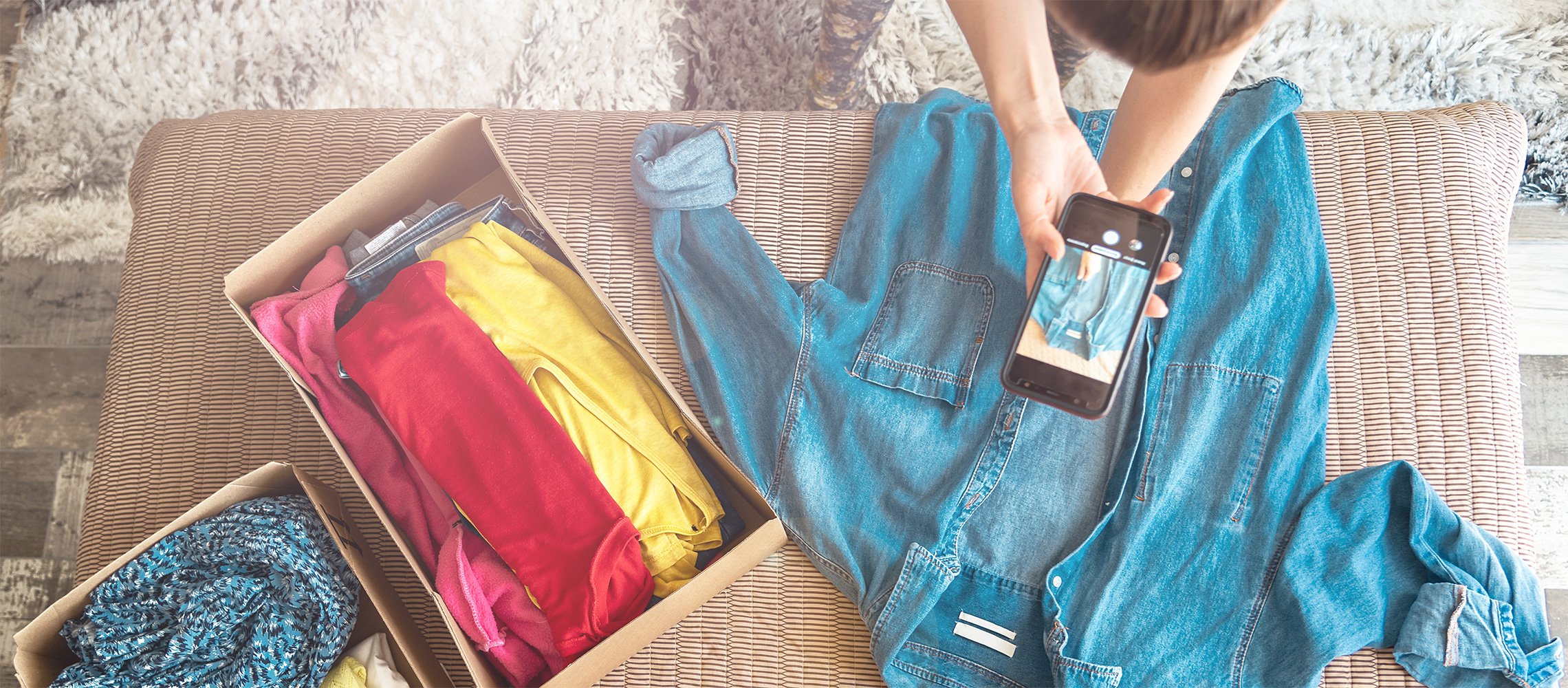 Consumers may have changed their shopping behaviors during the past two years due to the pandemic, but peer-to-peer (P2P) e-commerce marketplaces—online platforms that allow individuals to buy or sell products from services from one another, such as eBay® or Facebook Marketplace®—have been busier than ever. Dealing with local buyers and sellers became easier than ordering from box retailers, especially when global supply shortages made it tougher to acquire new items from manufacturers, while shipping delays and rising gas prices made ordering new items more expensive.
eBay saw a 34% increase in the number of sellers in the months after COVID lockdown began in March 2020, according to eBay. Meanwhile, Facebook Marketplace grew to one billion users in 2021 and reported more than $26 billion in revenue, a 48% increase from 2020. Even Craigslist® saw surging sales for pandemic-related items, from hand sanitizer and disinfecting wipes to exercise equipment for those stuck indoors. However, just as these P2P marketplaces are increasing, so too are the number of scams and instances of bank fraud.
Whether you're looking for a new family pet on Facebook Marketplace, electronics on eBay, or furniture on Craigslist, here's a quick guide to some of the most common online marketplace scams, tips on how to spot suspected fraudulent activity, and ways to shop safely.
Facebook Marketplace
Each month, more than a billion users buy and sell goods on Facebook Marketplace. However, the social media site often attracts fraudsters because Facebook Marketplace allows for direct interaction between sellers and shoppers, which can create more opportunities to trick victims with a variety of scams. Below, we've listed out a few of the most common.
Rental Scams
Hawaii's housing market is competitive, and it can be hard to find the perfect rental. Scammers are taking advantage of this by posting homes for rent or for sale on the platform, utilizing pictures taken from real estate sale sites (or from the street!), and offering them at prices well below market value. Because of this "amazing deal" they create a desire to make you want to move quickly so you don't miss out.
When you reach out, the scammers will then require you to "apply" and pay an application fee. Some scams end there. Once you've paid the fee, likely through a gift card or payment app, they'll disappear with your deposit. Other scammers will take it a step farther, sending additional pictures or sending you approval documents and leases. They'll require you to put down your full deposit (without even seeing the place, likely blaming current tenants or construction)—and then they disappear without a trace.
Puppy Scams
Scammers posing as dog breeders will offer to "hold" a puppy for an interested buyer if they provide a deposit. After receiving the money, the scammer cuts off communication or will regularly request for more money to put towards "costs associated with raising or delivering the puppy" to buyers. Don't purchase any animal without confirming that the seller is reputable, or consider visiting a local pet store or adopting from the Hawaiian Humane Society or local rescue shelter.
Although there are many types of scams, they often have a few things in common that you should look out for:
They ask for advance payment. This could be requested through wire transfers, gift cards or irreversible payment apps outside of the platform.
They want to communicate outside of the app. A common scam is to say they need to "verify you're not a scammer" by getting you to give them a code you receive via text. This is phishing tactic in order for you to provide a one-time-passcode to one of your accounts so they can gain access.
Their profile is brand new, bare or inconsistent. Scammers typically (not always!) use fake accounts on social media. Because they burn through profiles pretty quickly, many won't take the time to make it convincing. If a seller's Facebook account was created within the past few weeks or months, be wary.
Facebook Marketplace is a great way to buy, and sell, goods and services. However, before purchasing anything on Facebook Marketplace, do your due diligence, and take your time to keep yourself, and your money, safe.
eBay and Amazon
Similar to Facebook, eBay and Amazon also have protection programs in place that offer reimbursement for buyers that lost money due to financial scams from sellers on their sites. However, it's still essential to keep all communication through eBay and Amazon, and to pay through trusted methods as recommended by the platform. Be mindful of the following two scams that eBay and Amazon may not reimburse for:
Sending to the Wrong Name
In this first scam, a seller may ship items with an incorrect name on the box. When buyers receive the item, they may believe they received this package by mistake and return it. When an item is marked as "returned" or "refused," it voids the eBay Money Back Guarantee—which means that scammers can now keep your money without penalty. (Even worse, because this situation is considered a resolved dispute to eBay, you can't leave feedback warning other buyers about the fraudulent seller.) To avoid this scam, always check the addresses on packages that arrive and confirm your tracking number to see if an item you ordered has been marked as "delivered."
Misleading Listings
The second scam includes misleading listings that appear to offer an item for sale—but are really only selling an empty box or the user's manual. This scam is common for popular items that have just hit the market; scammers hope that buyers won't read the full description (which explains it's just an empty box) in their rush to purchase the item before someone else can scoop it up.
If a listing clearly states that the seller is only selling the packaging and not the item itself, it will be difficult to win a dispute and get your money back. Always read all listings thoroughly before making a purchase to avoid bank fraud.
Craigslist
Similar to Facebook Marketplace, Craigslist can be a great resource for those looking to buy just about anything locally. However, there are several types of scams that are especially notorious on this classified advertisements website.
Car Scams
Buying or selling cars is a huge part of the platform, with automotives being a dedicated category. In these scams, scammers will buy a car with fraudulent checks, money orders, or even cashier's checks, only for the check to bounce or come back as fake after the title has changed hands. Meanwhile, those hoping to buy a car might mail a check or money order, then the "seller" vanishes once they receive payment. To avoid this scam, always pay or receive cash for vehicles that you can actually see and test out firsthand (ideally with a mechanic at an auto shop).
Ticket Scams
Ticket scams are also infamous on Craigslist; scammers may offer tickets to sold-out concerts or shows, only for the tickets to be fake, canceled, or the seats already sold. When buying tickets, verify the tickets by calling box offices or stadium ticket centers to ensure the prospective seats are valid.
Job Scams
Unfortunately, job scams are becoming more and more common on every networking site, so always be cautious. This scam involves fraudsters act as employers who promise to pay high wages for entry-level or low effort work.
There are a few variations of this scam, but typically the fraudsters will offer you a job without an interview, or after a brief interview you through a chat-only app. They'll then ask you to send copies of your state ID, social security card, or even money upfront to cover processing fees and equipment. All jobs are different, but it's unlikely any employer will demand copies of your personal documents or make an offer of employment prior to an interview, or ask you to pay for your own equipment.
If you start communicating via email, always check the "from" email address to ensure it's coming from the correct domain. Recruiters will never use their personal emails for their work, so all emails should come from the domain of the company you think you're talking to.
Different marketplaces, same scams
In addition to Facebook Marketplace, eBay, Amazon, and Craigslist, there are a variety of other online marketplaces that all attract scammers. In general, be wary of unusual behavior:
Not being able to meet in-person
Getting redirected to conduct transactions on a different website
Prices that are too good to be true, especially for newly released (and difficult-to-get) items such as the latest smartphones, video game systems, entertainment consoles, or fashion accessories;
Paying in advance through untraceable means, including gift cards, wire transfers, or P2P payment apps.
If you're a Bank of Hawaii customer and you believe you are a victim of a financial scam, including identity theft, immediately contact us by calling us at 808-643-3888, sending us a message through online banking, or live chat in our mobile app. And, remember that Bank of Hawaii will never contact you to ask for your personal information, such as account credentials, passwords, PIN, or one-time banking passcodes sent to your phone. For more information on ways to keep yourself safe, visit our security center.
You're about to exit BOH.com
Links to other sites are provided as a service to you by Bank of Hawaii. These other sites are neither owned nor maintained by Bank of Hawaii. Bank of Hawaii shall not be responsible for the content and/or accuracy of any information contained in these other sites or for the personal or credit card information you provide to these sites.