Insights & Stories
Buying a Home from a Family Member—What to Know
Reading time: 8 Minutes
June 14th, 2022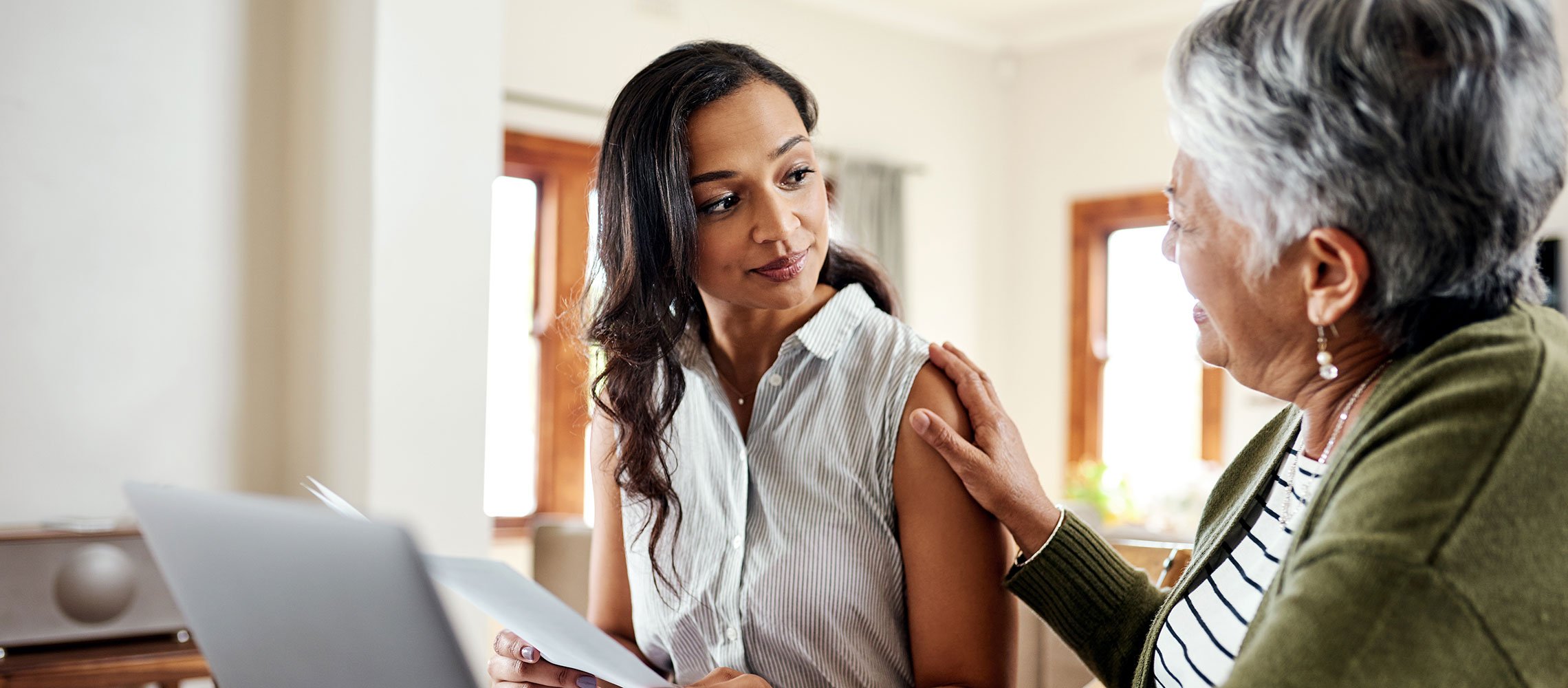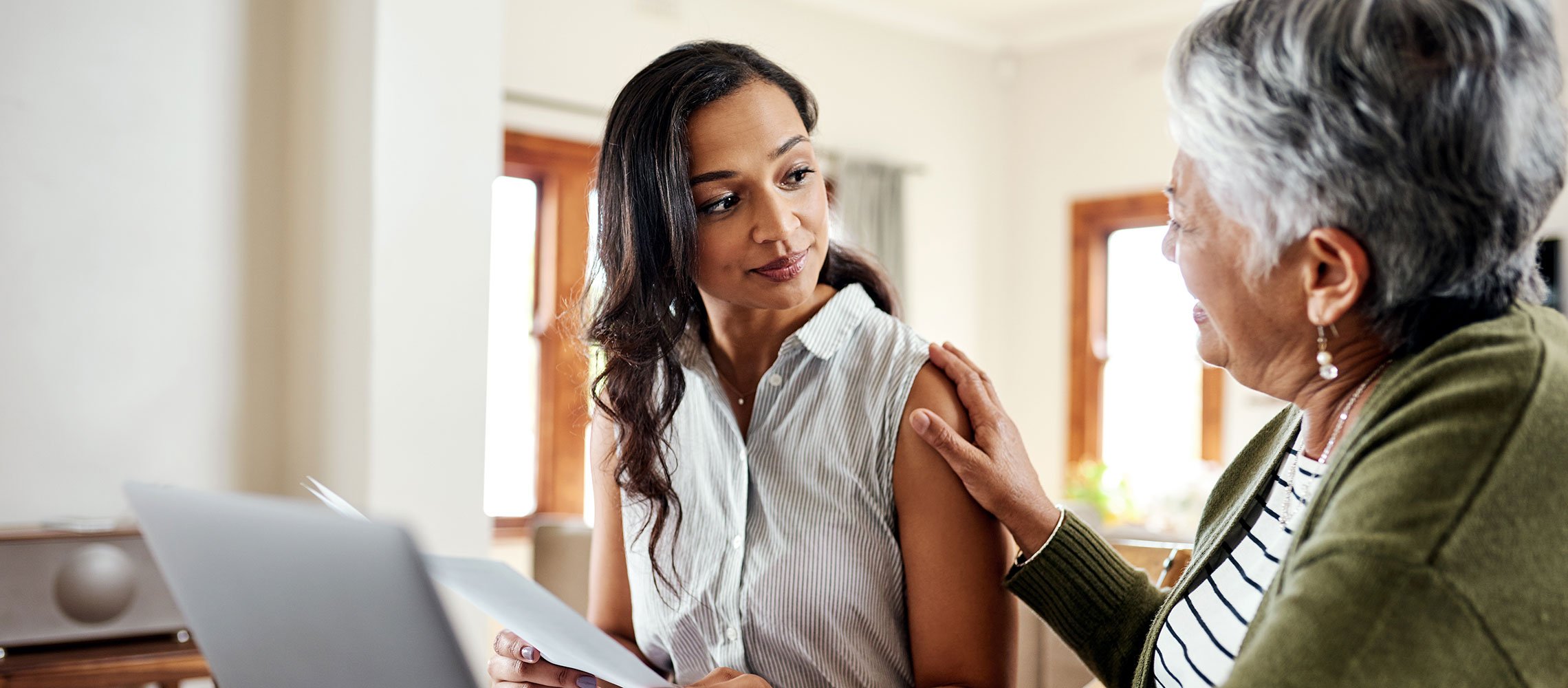 In Hawaii, ohana means family, which goes beyond just seeing people once a year during the holidays. Our loved ones are those we share our lives with. And here in the Islands, where the median Oahu home price has hit more than $1 million, ohana can often be who we share our homes with, too.
If you're shopping for a home of your own, it can be helpful to purchase one from someone in your own family, and it can often be a win-win situation for both buyer and seller. However, mixing business with family can sometimes be risky if communication isn't clear throughout the entire process. As with many major financial decisions, there are benefits and drawbacks on both sides.
Here's a guide on how to buy a home from a family member, some pros and cons of these kinds of sales, plus tips to keep in mind to make sure that everything goes smoothly—and your ohana keeps its aloha:
Pros
You know the seller. Because you're buying a home from a family member, you'll be doing business with someone who you know and (hopefully!) trust, who isn't likely to inflate the purchase price or leave anything important out of the disclosures.
You know the home. Maybe you grew up in this place or visited it often over the years, with old memories that you can continue to build on as the home's new owner. You may already be familiar with any quirks the home has, as well as the things you love about it and what you'd like to fix or change.
You may have more flexibility. Buying a home requires cooperation between the buyer and the seller: to organize home visits, answer questions, schedule inspections and appraisals and more. It's difficult enough for two or more people to work together, let alone two strangers. But dealing with family often comes with some understanding built in, especially if the owner needs to stay in the home longer to have more time to find another place to live, or if the buyer needs more time to secure a home loan or finish mortgage paperwork. When buying a home from parents or relatives, you're already in friendly communication and can work together to close on the home at a comfortable pace for everyone.
You could receive a gift of equity. While a family member cannot offer you a lower sale price on a home than they would a stranger (We'll discuss arm's length vs. non-arm's length transactions below.), they can provide a gift of equity, which means they agree to take a lower amount of net profit from the sale of the home and instead use the difference to serve as a down payment which is gifted to the buyer. For example, if a home is worth around $500,000 and the owners want to net $400,000 from the sale, they cannot simply offer a family member a discount on the purchase price—but they can provide a gift of equity to a buyer in the amount of $100,000. No money is exchanged between seller and buyer; this amount simply goes to the lender as a down payment. It's a win-win because the buyer doesn't have to borrow as much from his lender, and the seller can receive the net profits they wanted while still providing help to the buyer.
Cons
The deal could create tension in your family. With most home sales, buyers and sellers typically don't have to deal with each other after the sale. But if you buy a home from a family member and difficulties pop up—for example, if the seller has a hard time letting go of the home even after moving out, or something happens to the home after you move in—it could sour your relationship with that family member, making for awkward holidays, reunions and other family gatherings. Additionally, if there are other relatives who wanted the home but weren't included in the deal, they may feel envious or harbor resentment toward you and the seller.
Your family member could take advantage of you. Ideally, buying a home from a relative means buying from someone you know and can trust. However, human nature being what it is, it's possible that a family member might try to take advantage of that trust by inflating the price of the home, or holding the home sale against you as a "favor" to be collected later.
There could be more restrictions. Because there is more potential for possible mortgage fraud in real estate transactions between two parties that know each other, lenders will often take additional precautions to protect themselves from fraudulent activities such as inflated prices, misrepresentation and straw buyers.
There could be tax complications. If a relative provides a gift of equity that is more than $15,000 for a single buyer or $30,000 for married buyers, that individual is required to report it to the IRS and may have to pay taxes on it. Other tax implications, such as capital gains taxes, may also apply. It's a good idea to speak with your financial advisor or a tax attorney to learn more about how a family home sale might affect your finances.
Arm's Length vs. Non-Arm's Length Transactions
In real estate, an arm's length transaction is a common term for a contract between two parties who do not have an existing relationship with each other. If you buy a house from a stranger, it's considered an arm's length transaction.
On the other hand, a non-arm's length transaction is a contract between two parties who do have a relationship with each other, such as family members, friends or business connections. When this type of relationship exists, it increases the chance that one party could take advantage or manipulate the other in some way, or that both parties could work together to try and cheat a home's fair market value.
In order to ensure fair transactions and protect all involved parties from being manipulated, mortgage companies and governmental organizations often require an arm's length principle of transfer pricing, which states that the amount charged for a home has to be the same for a stranger as it would be for your loved ones.
To summarize: non-arm's length transactions are not illegal. But because they have a higher potential for fraud, they receive higher scrutiny from lenders and the government. All parties are usually asked to sign affidavits ensuring that both buyer and seller are acting in their own self-interest and not under duress; have agreed on a price that is close to fair market value; and aren't engaging in mortgage fraud.
The Main Steps You'll Need to Take when Buying from Family
The normal process for buying a home in Hawaii, or anywhere, typically involves securing a real estate agent, looking for a house, making an offer and getting a home inspection. With a non-arm's length transaction, not all of those steps may be necessary. Here's what you'll need to do when buying a home from parents or a family member:
Know your mortgage budget. Connect with one of our home loans experts who can determine your budget for a mortgage.
Decide on a price. In order to ensure an arm's length principle of transfer pricing, buyer and seller need to agree on a purchase price for the home that is typically at or around fair market value. To determine this amount, it's advisable to hire a real estate agent, have the home inspected and appraised, and review the prices of similar properties in your area that have recently sold. Have an open discussion about the home sale to find out what everyone expects. This is also the time to determine if there will be a gift of equity.
Create a purchase agreement. Once buyer and seller agree on the purchase price and any other terms of the sale, you'll draft and sign a purchase agreement, which is a binding contract. It's wise to hire a lawyer who can help draft this document. Before you sign, make sure you understand all the terms of the agreement.
Apply for a mortgage. Even though you're buying a home from a relative, you'll likely still need to get approved for a mortgage, although the usual down payment could be covered with a gift of equity by the family member who owns the home. Verify with a title search that there are no other judgements or liens on the property.
Get approved. Your lender will review the transaction, rate and terms of the loan and determine the lending risk meets their lending requirements.
Close the loan. Closing is the last step in the process. All necessary parties, including the buyer and seller, will sign the final documents, and you'll pay the closing costs. As a general note, closing funds typically cannot be in the form of cash or personal check. Wired funds or cashier's checks are generally the only acceptable forms of payment, and preparing them may need to be initiated in advance to ensure their timely arrival for your closing. Then, the title agent or closing attorney will record the deed, and you'll get the keys. Congratulations!
Buying property from family can be a great way to get started as a homeowner—as long as you go into the process with clear communication and don't shortcut any important steps just because you're related to the seller. After all, owning a home can be great, but keeping your ohana strong and happy is often the most important thing of all.
Ready to take the next step in your home buying journey? Apply online today with Bank of Hawaii. Our online process makes it fast and easy, and we have local lending experts ready to answer any questions you may have.
You're about to exit BOH.com
Links to other sites are provided as a service to you by Bank of Hawaii. These other sites are neither owned nor maintained by Bank of Hawaii. Bank of Hawaii shall not be responsible for the content and/or accuracy of any information contained in these other sites or for the personal or credit card information you provide to these sites.