Insights & Stories
How Much House Can I Afford? The Important Ratio You Need to Know
Reading time: 5 Minutes
September 16th, 2020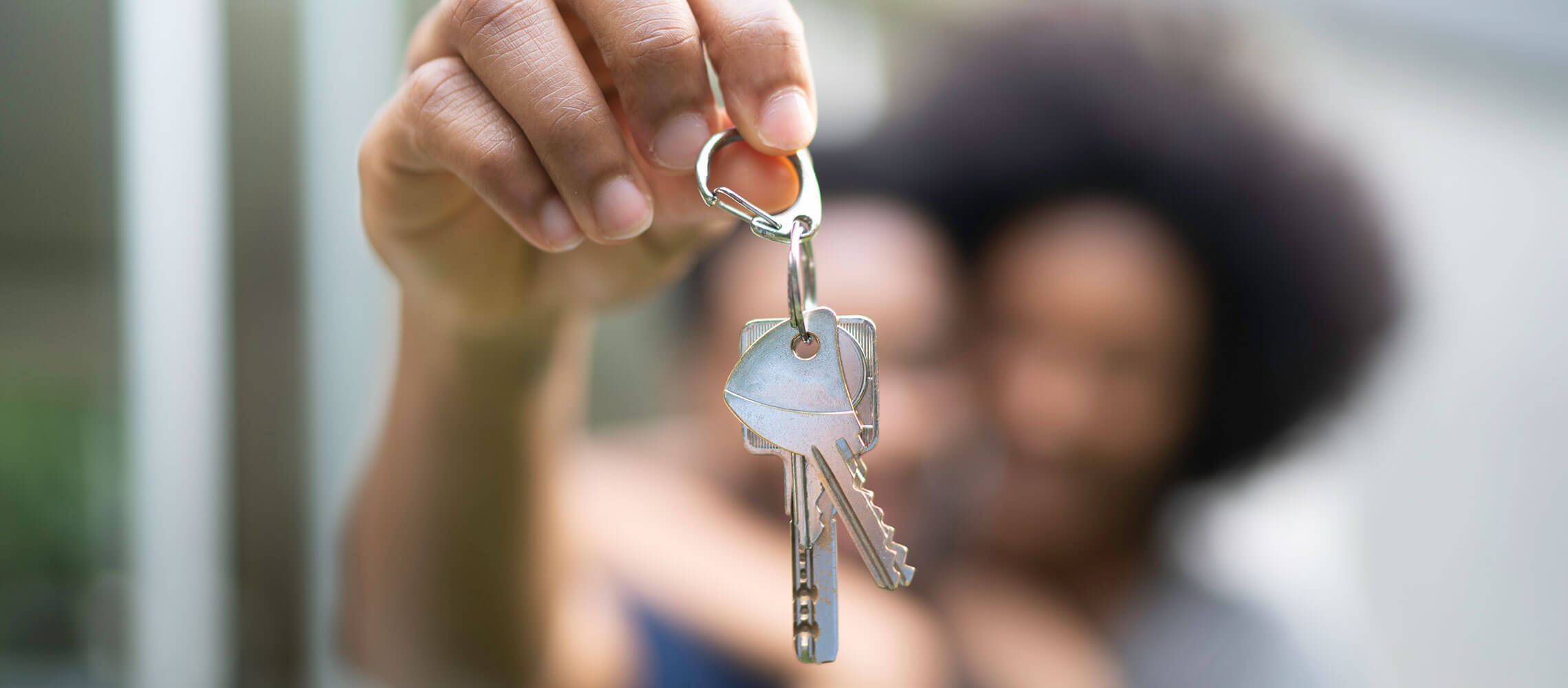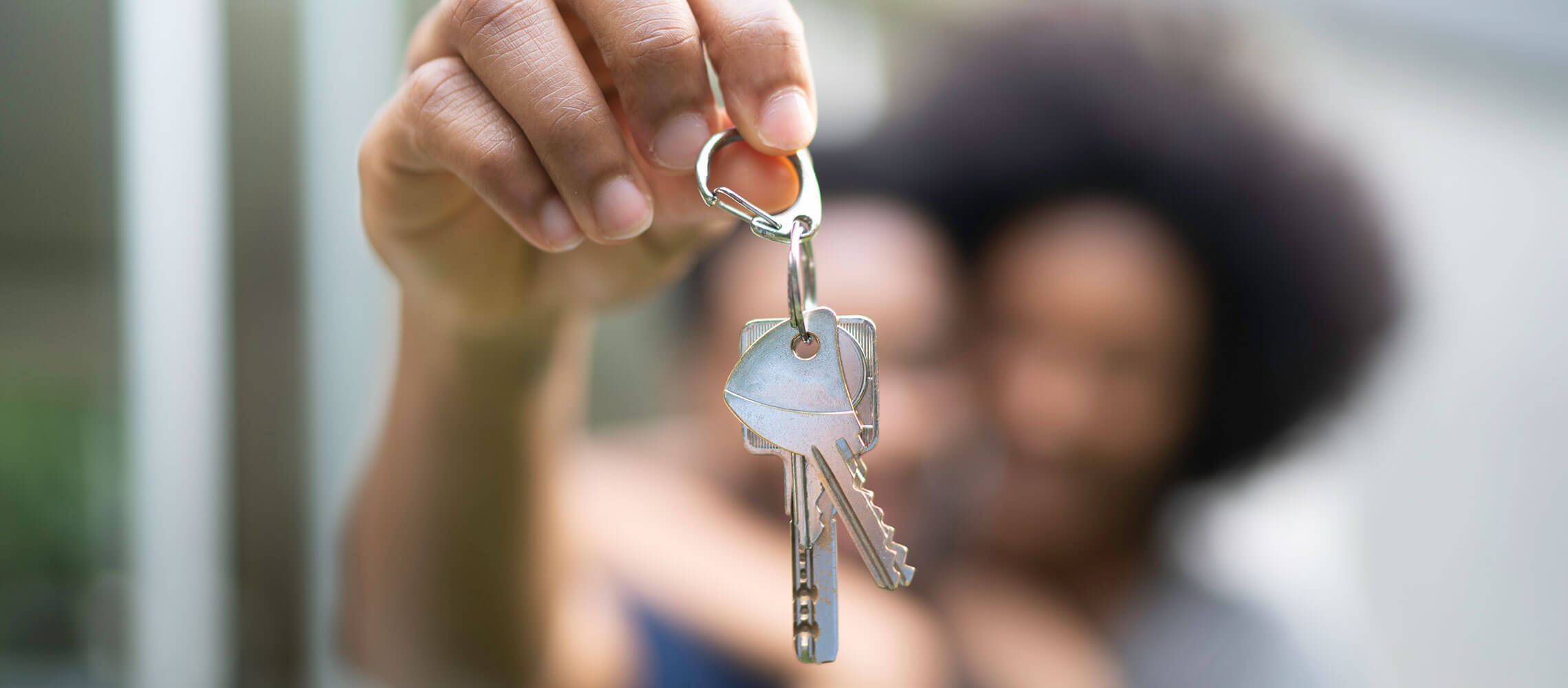 If you're considering becoming a first-time homebuyer, it's likely you have a lot of questions on your mind: What neighborhood is the best fit for my family? How long do we plan to live in the home? How will owning a home affect my taxes? Arguably the most important question may also be the most daunting: How much house (and how big of a mortgage) can I afford?
Fortunately, this last question can easily be answered by determining something called your debt-to-income (DTI) ratio. This measurement compares how much debt you're paying against how much income you're making. Banks and mortgage lending companies typically use the DTI ratio as a way to measure your ability to pay a monthly mortgage payment.
Why is this? The more of your monthly income that you use for debt payments and housing, the closer you are to being financially maxed out, and the riskier a mortgage might be for you. Mortgages are a long-term commitment, making it likely that at some point a large, unexpected expense will hit your wallet. If your budget doesn't have any cushion in it, you might be in trouble.
How to Calculate DTI
Your DTI ratio is the percentage of your gross monthly income, before taxes, that goes toward rent, mortgage, credit cards, student loans and other debt.
Begin by adding up your monthly debt and housing payments, then divide that total by your gross monthly income (generally, the total amount of money you earn in a month before taxes and deductions are taken out).
For example, if you pay $1,600 a month for housing, another $300 a month for a car loan and $400 a month for various other debts, then your total monthly debt payments equal $2,300. If your gross monthly income is $6,500, then your debt-to-income ratio is roughly 35 percent. ($2,300 is 35 percent of $6,500.)
What's a Good DTI Ratio?
Traditionally, lenders prefer DTI ratios lower than 36 percent. In most cases, the highest DTI ratio a potential borrower can have to still qualify for a mortgage is 43 percent, although there are exceptions.
One effective way to evaluate your debt level is by remembering the rules of 28, 32 and 40 (These aren't hard-and-fast rules, but rather commonly accepted guidelines that can help you plan):
The rule of 28 says that your monthly mortgage payment (also known as PITI: the principal amount borrowed, plus interest, taxes and insurance) should not exceed 28 percent of your gross income.
The rule of 32 specifies that your total housing payments—including your mortgage, homeowner's insurance, property taxes, private mortgage insurance (PMI) and association fees, if any—should not exceed 32 percent of your gross monthly income.
Finally, the rule of 40 dictates that your maximum monthly debt payments, such as housing costs, credit card debt payments, student loans and auto loans, should not exceed 40 percent of your total gross monthly income.
For example, if an individual and their spouse earn a combined annual income of $90,000, the rule of 28 says their mortgage payment should not be greater than $2,100 a month; the rule of 32 says their total housing payment should not be greater than $2,400 a month; and the rule of 40 says their total monthly debt in general should not be greater than $3,000. (If this couple is paying $600 a month in student loans or credit card debt, it's likely that a lending institution would not approve a mortgage with a monthly payment larger than $2,400.)
How to Think about DTI in Hawaii
Individuals or couples with high DTI ratios may have difficulty sustaining a mortgage, which could possibly lead to default. To make matters more complicated, Hawaii has the highest average DTI ratio in the country, with residents typically spending 36.2 percent of their monthly paycheck on housing payments, credit card debt and student loans.
Because of the generally high cost of living in Hawaii, it's prudent to be as conservative as possible when it comes to figuring out how much house you can afford. When estimating your debt-to-income ratio, don't try to stretch beyond what you can actually pay; risky financial decisions upfront can easily compound to create problems later.
Also keep in mind that closing costs, including home appraisal, escrow fees, title insurance and loan processing, usually run between 2 percent to 5 percent of the total loan amount. So, for example, on a $400,000 home purchase, you might expect to pay an additional $8,000 to $20,000 in closing costs. If this amount is eating into your savings intended for your downpayment, you may want to wait until you've saved more, so your finances aren't maxed out.
What to Do if You've got a High DTI
If you've got a high debt-to-income ratio, your best first step is to work to lower your level of debt by coming up with an organized repayment strategy and consolidating high-interest debt.
It may take awhile to get that ratio turned around, but in the meantime, there are resources available that can still help you purchase a home. In 2017, the mortgage loan company Fannie Mae increased its DTI ratio limit from 45 percent to 50 percent, while the U.S. government's Federal Housing Administration (FHA) offers loan programs for first-time homebuyers that require as little as a 3.5 percent down payment, even for individuals with below-average credit scores. Although the FHA's standard DTI maximum is usually 43 percent, that ratio can go as high as 57 percent for borrowers with a high credit score.
Meanwhile, the USDA offers lower cost mortgage loans for citizens living in more rural areas; while U.S. active military or veterans are usually eligible for VA loans, which often feature no down payment and 100 percent financing. These programs won't solve your DTI, but they can make it more accessible to purchase a home in your current financial situation.
Interested in purchasing a home? Visit Bank of Hawaii online to learn more about our mortgage options, refinancing and how to get prequalified.
You're about to exit BOH.com
Links to other sites are provided as a service to you by Bank of Hawaii. These other sites are neither owned nor maintained by Bank of Hawaii. Bank of Hawaii shall not be responsible for the content and/or accuracy of any information contained in these other sites or for the personal or credit card information you provide to these sites.