Insights & Stories
How to Financially Prepare for Buying a New Home
Reading time: 8 Minutes
April 25th, 2022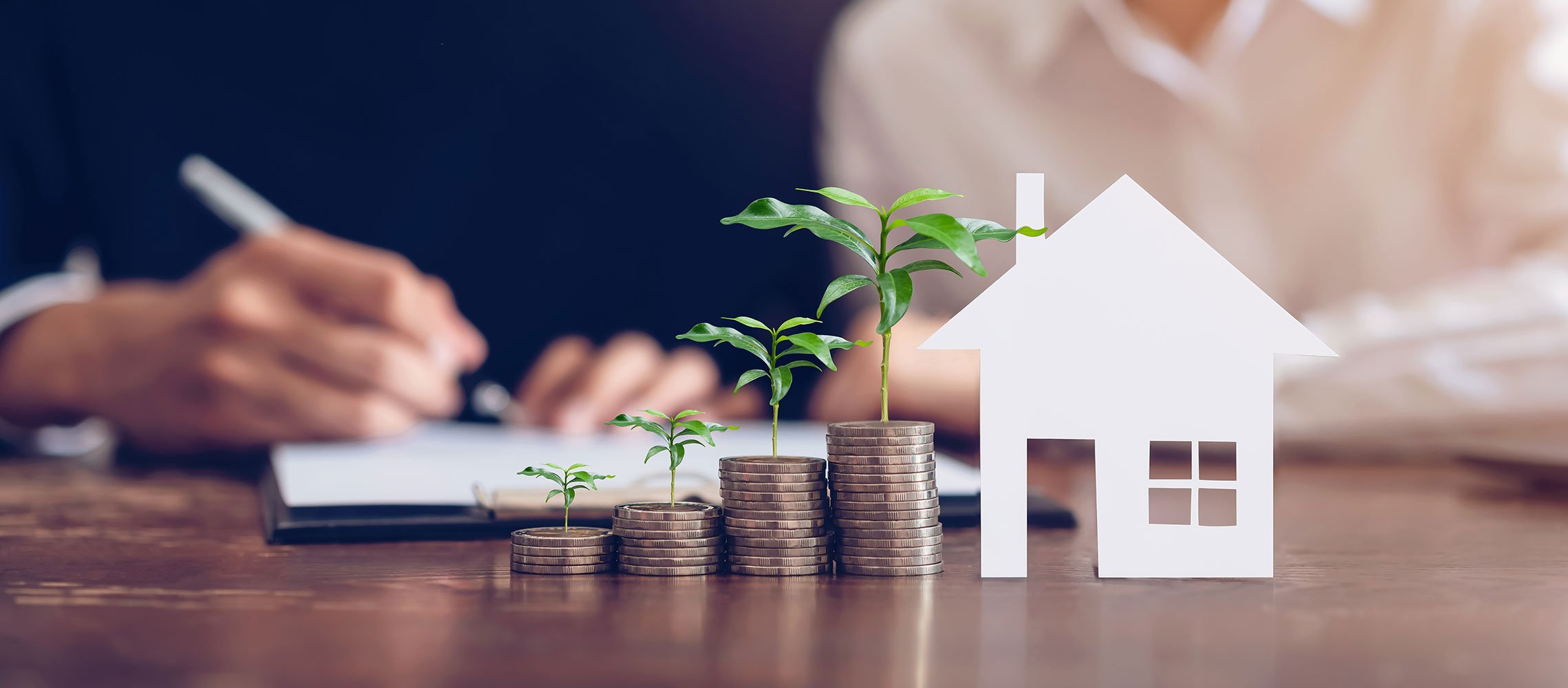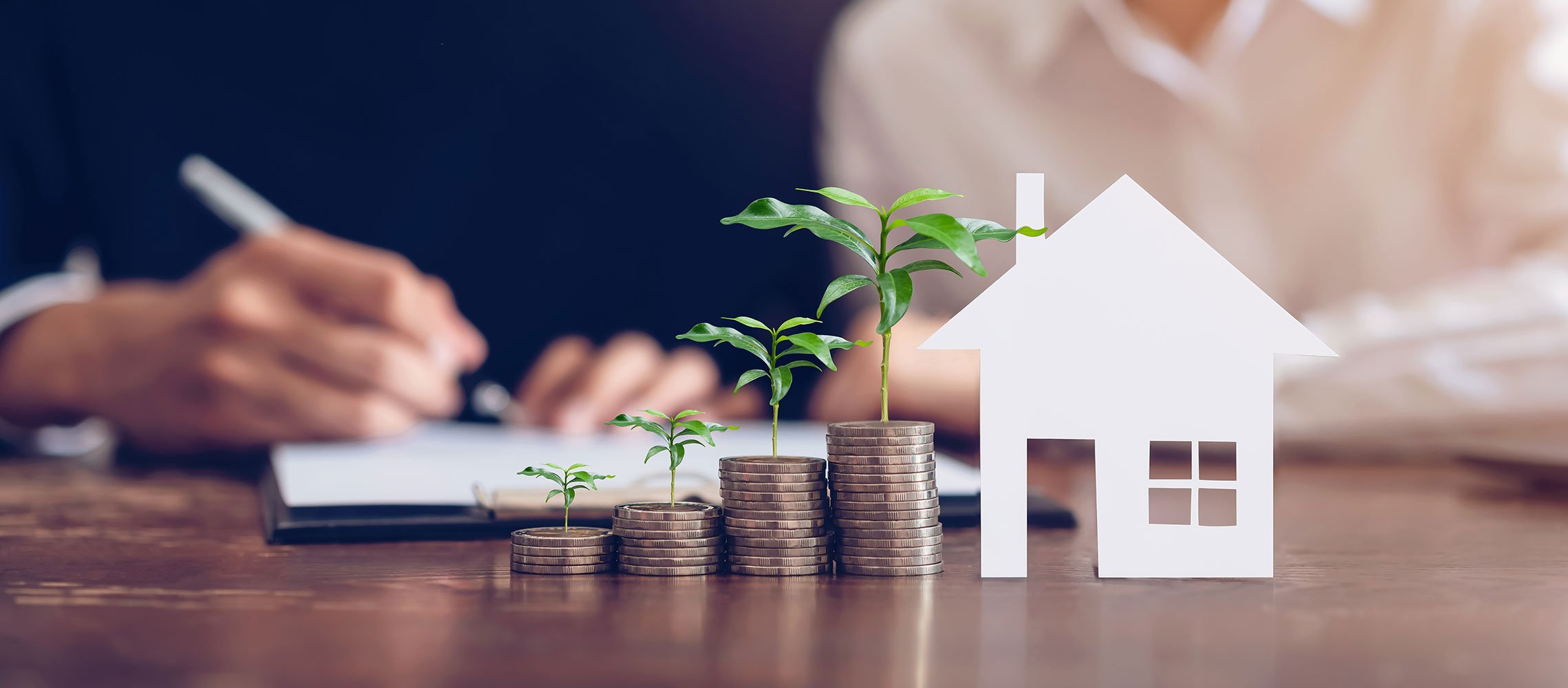 When getting ready to buy a home, there are a lot of factors to plan for: Figuring out your budget, finding the perfect spot, learning how to get a mortgage, and so on. It can seem daunting, but it doesn't have to be.
Before embarking on your journey to homeownership, here are a few of the most important ways you can prepare financially to buy a home, to make sure you have a smooth experience.
DO: Check your credit report
Before you begin shopping for a home, it's a good idea to find out whether you're financially prepared to buy a home. One big factor, along with your income level, is your credit score.
Your credit score is a major factor in determining the type of loan you qualify for and what your interest rate will be. Different mortgage lenders will have different requirements, but in general, you'll need a credit score of around 620 or higher to qualify for most conventional loans. If your score is lower than 620, you may be able to get a government-backed mortgage, but these kinds of loans come with additional eligibility requirements.
To begin, check your credit score. You are entitled to receive a free credit report each year from all three credit reporting agencies: Equifax, Experian and TransUnion. Visit annualcreditreport.com (the only website authorized by federal law to offer free credit reports) or call 1-800-322-8228 for your copy. Check your report to ensure there are no errors; for example, if your credit payment history shows a late payment when you actually paid on time.
And remember to always make timely payments on all your debt; not only credit cards, but also your rent, car loan, cell phone bills and so on.
DO: Shrink your overall level of debt
One of the most important factors that lenders consider when deciding whether to issue a mortgage is your debt to income ratio, or DTI. This measurement compares how much you owe each month to how much you make; the lower your DTI ratio is, the better.
Lenders usually prefer DTI ratios lower than 36 percent, and in most cases, the highest DTI ratio a potential borrower can have to still qualify for a mortgage is 43 percent, although there are exceptions.
Is your DTI in the upper ranges? If you can raise your monthly income, that's always great, but it can often be more practical in the short term to improve your DTI by paying down debt. Create a budget that allows you to steadily reduce your credit card balances, and you may also want to consider consolidating high-interest debt to cut the amount you're paying every month in interest.
DO: Get prequalified
Getting prequalified for a mortgage is a process where an individual starts a mortgage application with a bank or financial lending institution and—depending on that person's credit history and score, income, debts, employment history, assets and liabilities—will receive a conditional approval for a mortgage.
Think of prequalification as a check-up on your financial situation that assures a mortgage lender that you can make mortgage payments. Getting prequalified for a mortgage will allow you to move forward with a full mortgage application. It also communicates to sellers that you're able to buy a home and are serious about making the purchase—which puts you in a stronger bargaining position, especially if you're competing with other prospective buyers.
DO: Have a plan for your down payment
When financing a home with a mortgage, you'll typically need to pay some portion of the home's sale price in cash, up front. This is called the down payment, and it helps secure your loan.
Some first-time home buyers receive all or part of their down payment as a gift from family. Other buyers save a down payment themselves over time. In any case, it's a good idea to start thinking early about where this cash will come from.
If your plan is to save it up, a couple of good first steps are to open up a separate savings account specifically for your down payment, so you can more easily track progress, and then set up an automatic monthly transfer that guarantees you'll make steady progress toward your goal.
How much should you shoot for? The traditional rule of thumb calls for a down payment large enough to cover at least 20 percent of a home's purchase price. By paying more up front, you'll get a wider choice of loans and potentially a lower rate for the type of loan you choose. It may be easier for you to qualify for a mortgage loan. Also, if you choose a conventional mortgage and your down payment is at least 20 percent, you won't have to pay for private mortgage insurance (PMI), which protects your lender if you don't make your payments.
However, if you can't come up with 20 percent, not to worry—you still have options. Many lenders will accept less with the added assurance of PMI, and there are also mortgage programs available that require only a 3 percent down payment, or even less, potentially allowing you to buy a home with very little cash up front.
DON'T: Automatically max out your budget
If you earn a relatively high income, have a good debt-to-income ratio and more assets than liabilities, a lender may approve you for a large mortgage—possibly even more than the price of the house or apartment you're looking at. However, just because you might be prequalified for a certain home loan amount doesn't mean you should automatically spend that maximum amount on a home.
Think about how much you'd be comfortably paying each month. Paying off a mortgage is a long-term commitment, and it's a good idea to build in some breathing room into your monthly budget, to account for those unexpected expenses that will inevitably come your way at some point in the coming years.
DON'T: Forget about closing costs
Many first-time homebuyers may see the price of a house or apartment and believe that's the final price they have to pay. However, there are additional expenses beyond just a down payment and the monthly repayment amount, including fees to cover the home's appraisal and survey, the underwriting of the mortgage, and the cost of insurance. These closing costs typically add up to roughly 3 percent to 5 percent of a home's purchase price. When calculating the maximum down payment or mortgage you can afford, remember to account for your closing costs, as well.
DON'T: Change your job—or quit—while applying
A large part of the approval for a mortgage is based on employment and income. Lenders want to see steady income and financial stability from prospective homebuyers, to ensure they can handle the monthly payments. If an individual suddenly changes jobs or quits outright while in the middle of the mortgage application, it will likely have an impact on the lender's decision. This could mean higher mortgage rates, a delay in the application process or even a denial.
If you're fortunate enough to be changing jobs for a higher salary, get a salary verification letter from your new employer to demonstrate credibility for your mortgage application.
If you get laid off, on the other hand, your mortgage application will be put on hold until you're able to regain employment and provide an offer letter and pay stubs to indicate you're back at work and earning a sufficient income.
If you're considering leaving your job to start your own business, it may not be the right time to purchase a home: You'll generally have to wait two full years before becoming eligible for a mortgage.
DON'T: Take out any large loans or make major purchases on credit before closing
Even if your offer on a home was accepted and you're nearly a homebuyer, it's still not quite time to purchase brand-new living room furniture or take out a loan to remodel your new home's kitchen. A mortgage application can be rejected at any time before final closing. Although minor day-to-day expenses on existing credit cards shouldn't affect homebuyers, large purchases such as buying or leasing a car may affect your DTI ratio, which could result in a lender raising your rates, possibly adding mortgage insurance, or even denying your mortgage loan completely. In short: save the celebration for until after you close.
DON'T: Go it alone
Even if you've done the research and feel like you've found all the knowledge you need, if you're a first time homebuyer, it's still smart to get help from experts. Ask for advice from your real estate agent, brokers and other homeowners to make sure you've got the best deal in place, and that you've done the proper planning and preparation. And when you're ready to take your first steps toward buying a home, book an appointment with one of our lending experts to learn more about what you'll need to qualify for a mortgage.
You're about to exit BOH.com
Links to other sites are provided as a service to you by Bank of Hawaii. These other sites are neither owned nor maintained by Bank of Hawaii. Bank of Hawaii shall not be responsible for the content and/or accuracy of any information contained in these other sites or for the personal or credit card information you provide to these sites.