Insights & Stories
How to Make (and Stick to!) a Holiday Budget
Reading time: 4 Minutes
November 4th, 2022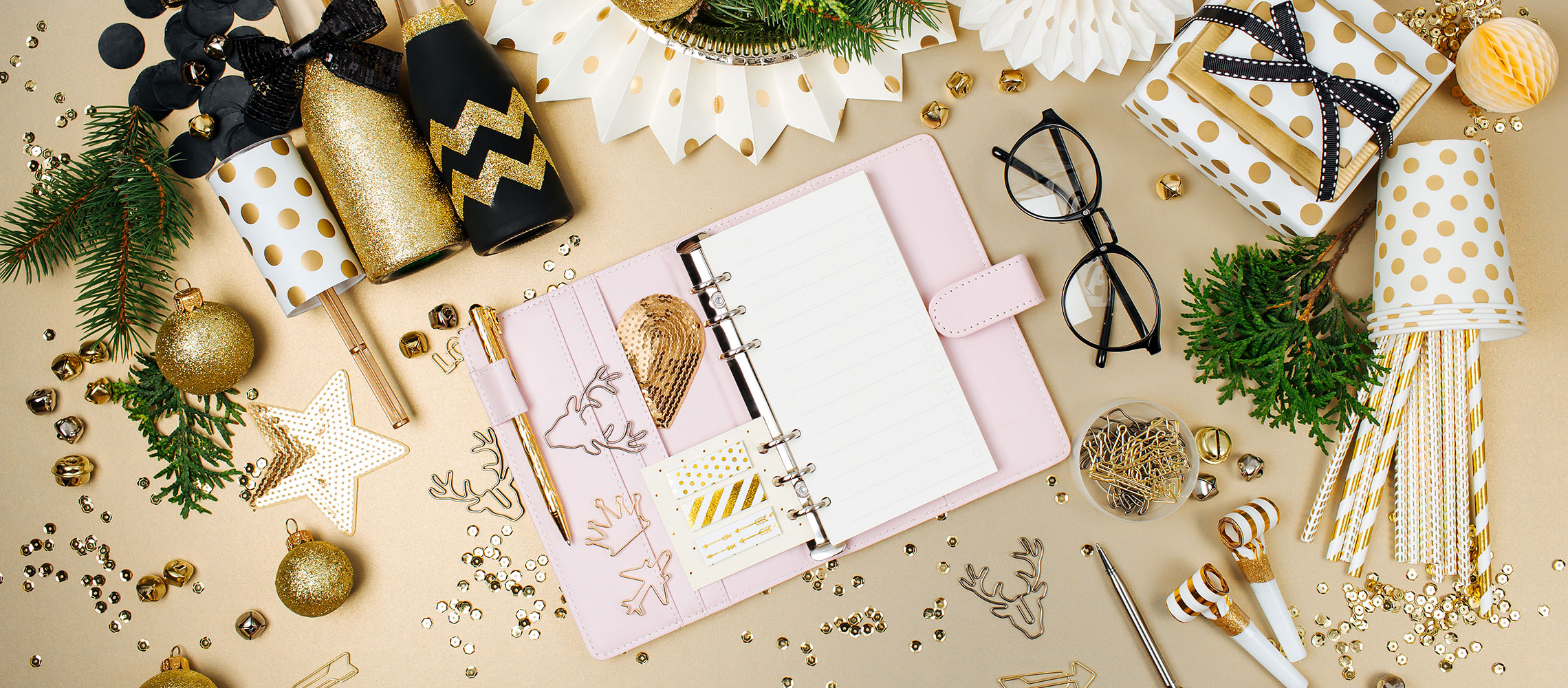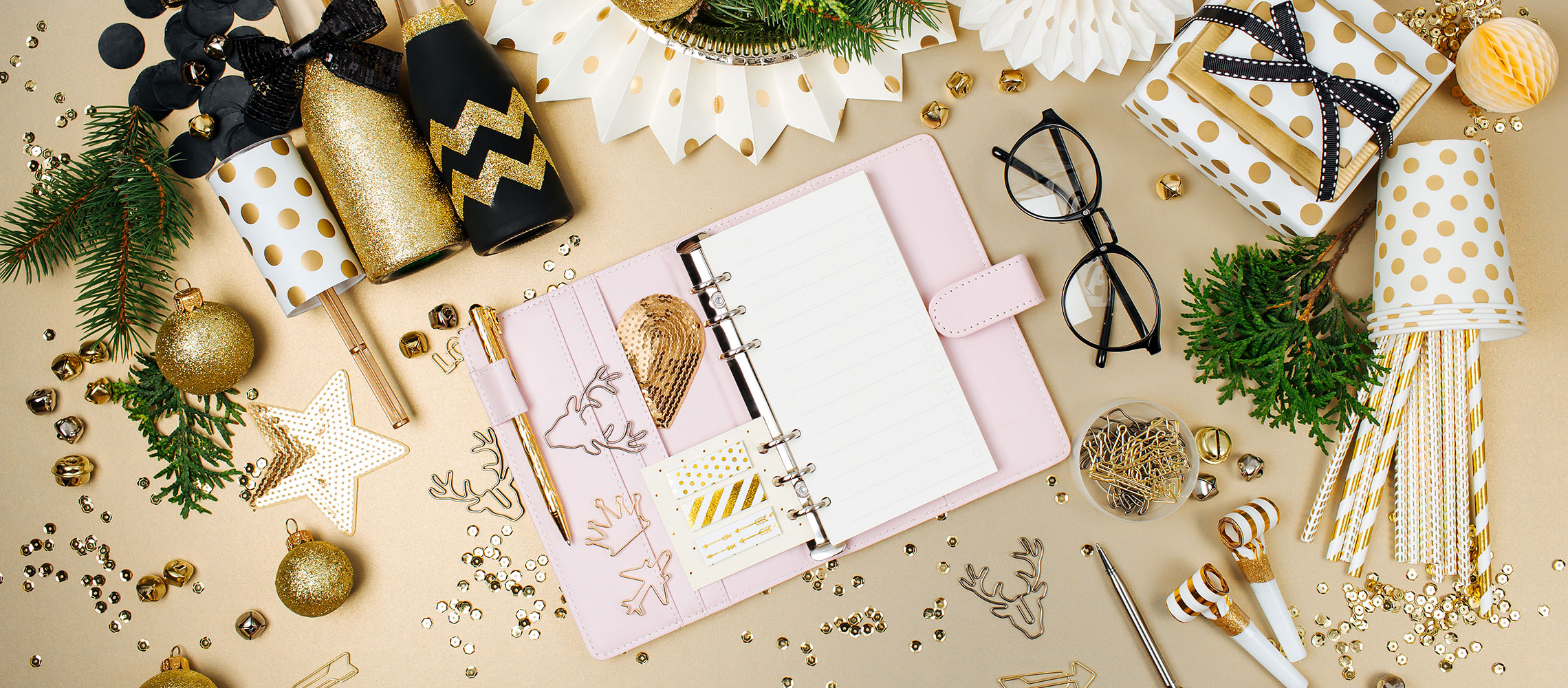 The holiday season is right around the corner. And along with all the silver bells and good tidings comes something less merry: A whole lot of expenses. Buying gifts for loved ones, decking the halls and assembling a celebratory holiday feast can all cost a pretty penny. If you toss travel into the mix, you could be looking at a serious setback to your finances. In fact, the National Retail Federation estimated in 2019 that the average American spends $1,050 on holiday gifts, goodies and travel.
If you're hoping to keep your holiday season thrifty, it's crucial to plan your budget early. The right preparation now can save a lot of headache later on. This might sound like homework, but you don't have to think of a budget as something purely restrictive. Done correctly, knowing how to budget can be empowering! It can take out the guesswork and anxiety about accidentally overspending, while still offering you flexibility along the way.
But where to start? Here are a few budgeting tips for planning a solid holiday without breaking the bank:
First, Set Your Total Budget Limit
Before you start your holiday spending, take a look at your overall financial situation and figure out how much money you can reasonably afford to spend. Ideally you want this amount to be no larger than the monthly amount you normally have budgeted for discretionary spending, unless you can add to it with saved up cash not needed for other life goals.
Tip: Avoid using credit cards to stretch your holiday budget. Spending over and above your normal monthly budget—even for a once-a-year celebration—can easily turn into a revolving balance of credit card debt that may prove difficult to pay down.
Decide Your Categories, and Your Priorities
At this point, you probably already have a wish list going in your head. Write these wishes down and start organizing them into a few main categories (for example, gifts for family, gifts for friends, food and drinks for parties, house decorations, travel).
Next, do some prioritizing, ranking the items in each category by "needs," "wants" and "nice-to-haves." Who do you need to get gifts for? What decorations could you possibly do without? This will help you estimate how much of your total budget should be allocated to each category.
Tip: Give yourself a "miscellaneous" pot you can pull from when you encounter unexpected expenses. Good budgets allow flexibility, in a controlled way. They offer just enough of a framework to make informed purchasing choices.
Start Rearranging and Trimming
Does your overall budget cover all the items in your wish list? If so, great! But if your dreams are bigger than your budget, not to worry: the next step is to start trimming from the bottom, and make smart compromises in some categories to save your favorite items in other categories.
Do you really want to spoil your significant other with an impressive gift? Don't rule it out—maybe it just means not travelling interisland this year, or skipping the fancy Champagne on New Year's Eve. Making these kinds of decisions ahead of time can help prevent impulsive spending later.
Tip: Trimming your budget doesn't have to be an all-or-nothing affair. Consider DIY gifts, such as baked goods. Watch for sales and bargains that shrink your original estimated costs. Christmas cards with heartfelt and sincere messages can show you care about someone, even if your budget doesn't allow for a full-size present.
Revisit and Update Your Budget Often
Once you've got a budget that fits your spending limit and allows you the holiday season you envision, it's time for the fun part: carrying it out! Just remember to treat your holiday budget as a living document, and update it as you go along.
Many of the items on your list may end up being cheaper or more expensive than you estimated, and you'll need to account for these differences. And of course there are always unexpected expenses that pop up at the last minute. With an up-to-date budget, you'll be prepared.
Tip: Mark your calendar with a few dates to check in with your budget—say, every Tuesday evening in December. The holidays can get hectic, so it's good to set yourself reminders.
Start Planning for Next Year
Holiday budgets are a bit like that old saying about planting trees: The best time to start planning your budget was a year ago; the second best time is now. Once this year's holiday festivities have come and gone, give yourself a little breathing room for the next one by starting early.
You can grow your total budget year-over-year by starting to set aside a little bit every month, and practicing everyday ways to save money. And many potential gifts can be much cheaper during non-holiday times of the year, saving you money in the long-run.
Tip: Consider a totally separate savings account so you're not tempted to touch it in the meantime. (Bonus: It can earn you interest!)
You're about to exit BOH.com
Links to other sites are provided as a service to you by Bank of Hawaii. These other sites are neither owned nor maintained by Bank of Hawaii. Bank of Hawaii shall not be responsible for the content and/or accuracy of any information contained in these other sites or for the personal or credit card information you provide to these sites.