Insights & Stories
Save More Money in Hawaii with These 50 Unexpected Tips
Reading time: 15 Minutes
December 1st, 2022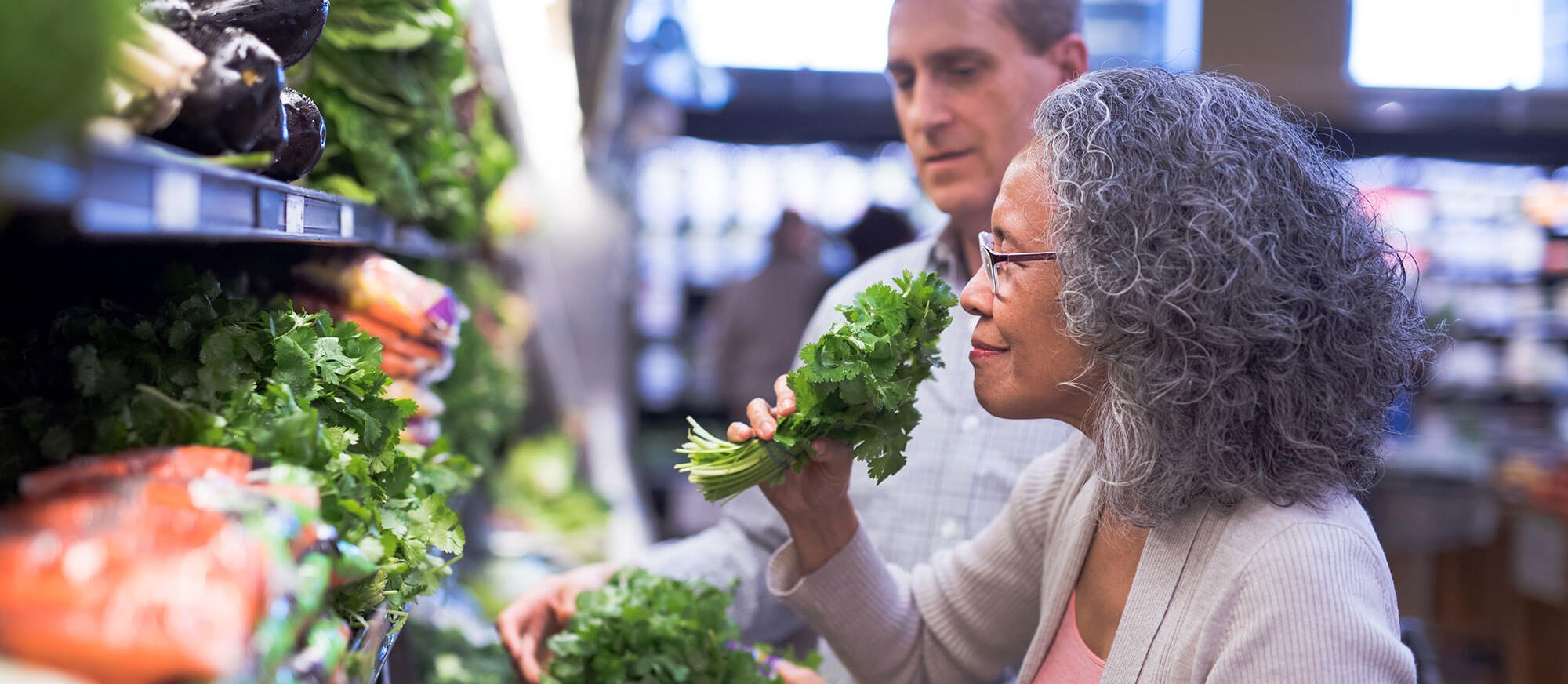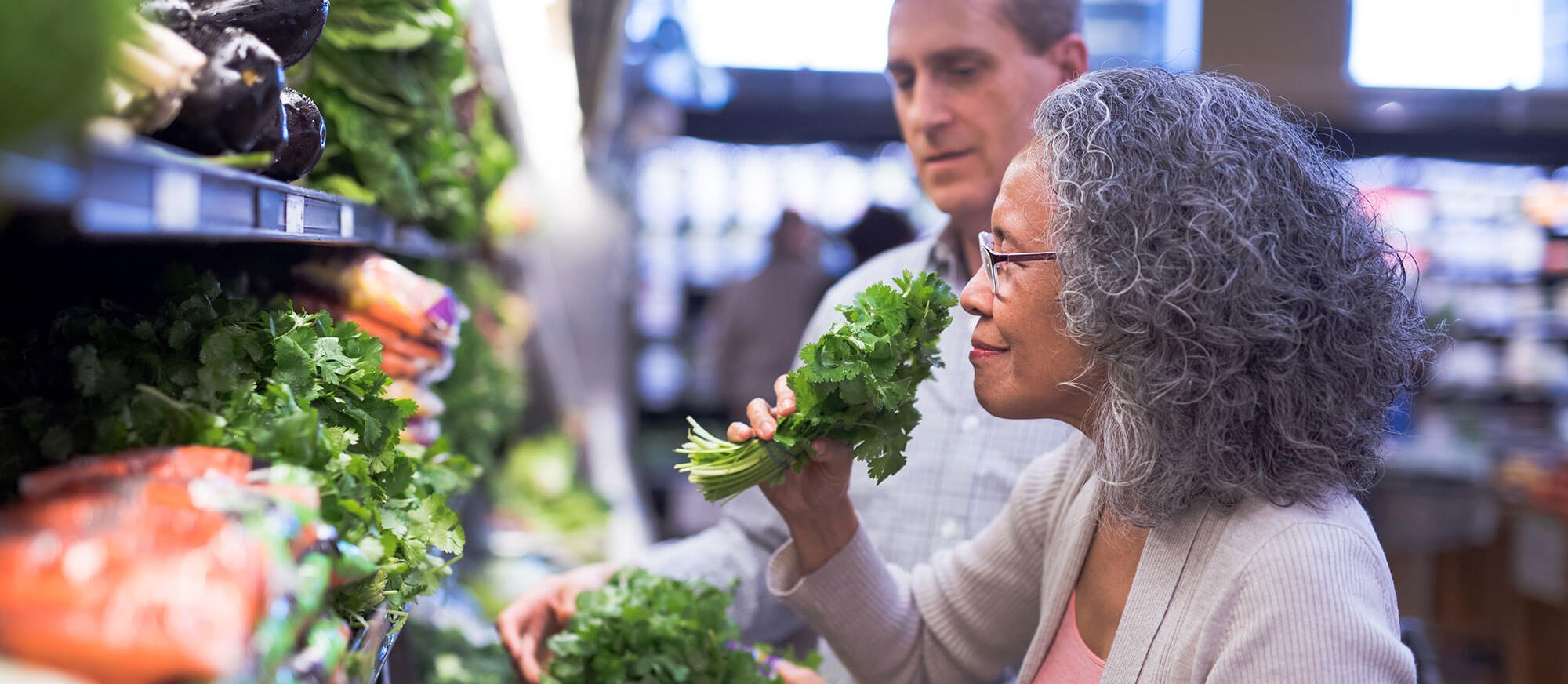 Whether you've already built solid savings and retirement accounts or you're just beginning to set aside a rainy day fund, saving money is never a bad idea. But it can be difficult to figure out where to start, especially with Hawaii's high cost of living. That's why we've created this list of 50 money saving tips—from sensible shopping habits to cost-saving maintenance, these suggestions will show how you to save money in Hawaii throughout the year, starting now!
AROUND THE HOUSE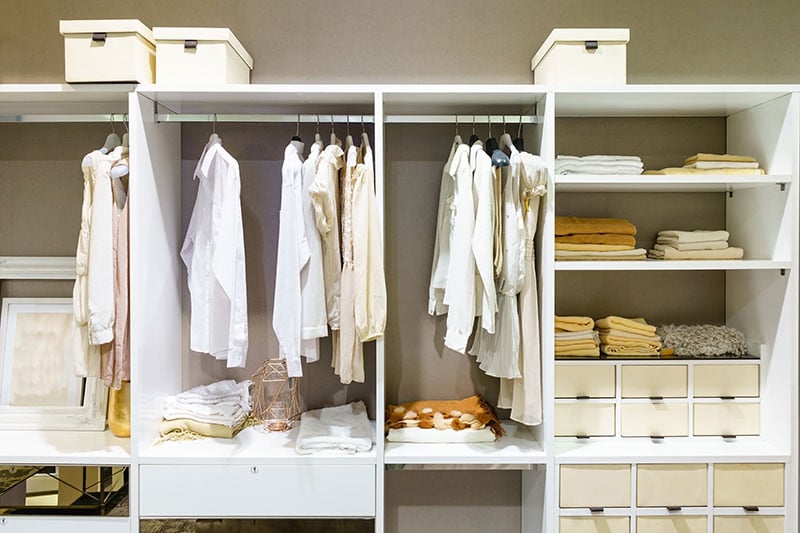 1. Go through ALL your clothes
Instead of buying new clothing, are there items taking up space in the back of your closet that you can create new outfits with? Reacquaint yourself with clothes that have been living in the back of your closet for weeks or months to save yourself a trip to the department store.
2. Streamline your TV Habits
Are you still paying for cable television? With the average monthly cost of a cable package ranging from $45 to $130, you could save a bundle by switching entirely over to one or more streaming services, such as Netflix, Hulu or HBO Max.
3. Swap out old light bulbs
If any of your lamps use incandescent light bulbs or halogens, switch them out for CFLs and LEDs. A $6 purchase now can save $30 to $80 altogether. If you have 25 light bulbs throughout your home, that's a potential savings of $750 to $2,000 over the life of the bulb.
4. Wash laundry in cold water
90 percent of the energy needed to run a washing machine comes from heating the water. Skip it—cold water cleans just as well, except when it comes to oily stains.
5. Insulate your water heater
Is your older home water heater warm to the touch? Invest $30 or so dollars to insulate the tank. It could reduce heat loss from having hot water on standby, potentially saving you 7 to 16 percent on your annual water-heating costs.
6. Unplug unused devices
If your laptop or cell phone charger is plugged into the wall but not plugged into a device, it's still consuming energy, even though it's not being used. We know it's annoying to constantly have to unplug cords, so use power strips to turn several on or off at once to save on energy going to computers, tablets, TVs, stereos and home entertainment systems, lamps and other appliances when not in use.
7. Rent unused rooms
If you've got a spare bedroom or guest house, consider renting it out on lodging sites such as Airbnb. Tourists vacationing in Hawaii or short-term renters can potentially bring in hundreds (even thousands) of extra dollars a month. Just be aware of the risks and responsibilities of hosting guests through these new virtual apps.
8. Use YouTube tutorials to learn to fix (small) things yourself
From patching holes in drywall to unclogging the toilet, learn how to become handy around the house so you won't have to call repair people every time a pipe leaks or something breaks. YouTube features an almost unlimited assortment of free online tutorials that can teach you how to do nearly anything—although save the big jobs, like electrical fixes or gas appliance repairs, for the pros.
9. Start a vegetable garden
Produce your own vegetables and herbs by keeping your own garden, as a personal hobby or a family project. Whether you've got a full yard or only enough space for a few available pots, cucumbers, zucchini, tomatoes, kale, swiss chard, chili, basil, arugula, rosemary and lemongrass all grow well in Hawaii's climate.
10. Use a straight razor for shaving
Skip the expensive electric models and the latest multi-blade shavers that require pricey replacement cartridges. Use a simple straight razor and cheap lather (honestly, if you shave in the shower, soap works fine) and your savings will be considerable over the years.
11. Cancel magazine subscriptions
It sounds like a small concern, but if you've got magazines coming in each month that you don't get around to reading (or don't remember signing up for), cancel them. Save yourself the expense and the clutter that magazines usually create.
12. Use tools to better keep track of debt
When it comes to money mindfulness, it helps to see expenses and debt in a visual way. Check out the different financial management apps that can organize and summarize your finances in easy-to-understand formats. Or if you're more of a Luddite, write a breakdown of monthly expenses to see where you can cut down and keep track of when bills are due.
13. Sell gently used goods online
Take advantage of Facebook Marketplace and Craigslist to sell household items you or your family no longer use or need, such as electronics, toys or appliances.
BANKING AND CREDIT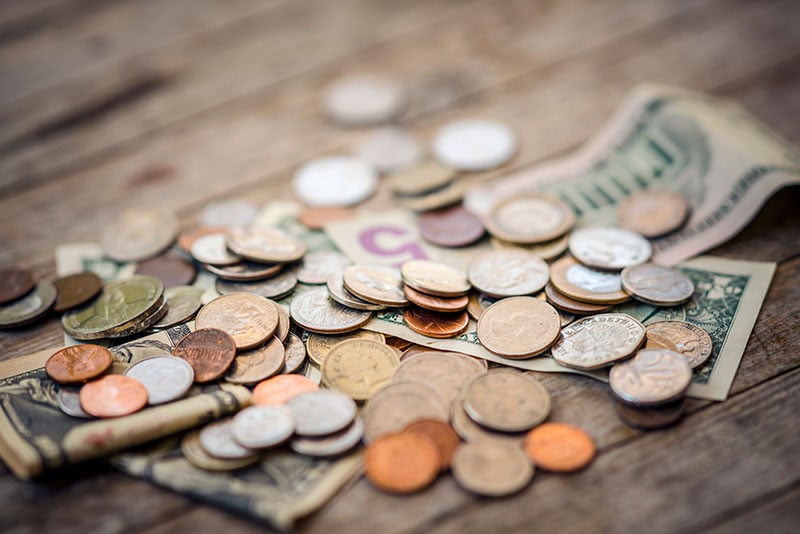 14. Save your change
Your loose change adds up. Put aside your nickels, dimes and quarters throughout the year for an emergency fund. And skip those change-counting kiosks at the supermarket—if you bring your coins into a local bank you already have a checking or savings account with, they'll deposit the coins for you without taking a cut.
15. Create short-term savings goals
Instead of the pressure of intimidating long-term saving goals, create manageable short-term goals, such as setting aside $20 or $50 a week or month. Skipping the daily $5 caramel macchiato at Starbucks or $8 tub of popcorn at the movies can add up to hundreds of dollars of savings throughout the year. Check out this story for more tips on budgeting to save more money.
16. Set up automatic savings
Often, no sooner does money arrive in your bank account than it suddenly goes out. Don't wait to see how much cash you have left to save after paying off your bills, going out with friends and all the usual expenses each month; establish an automatic savings plan at your bank that carves out a portion of incoming funds to a separate savings account.
17. Enroll in automatic bill pay
Save yourself time, checks and peace of mind by enrolling in your bank's automatic bill pay service. Bills are automatically paid on-time (helping you avoid late fees) and can be synchronized to multiple checking accounts.
18. Increase your financial literacy
Solid financial know-how is as valuable as money in the bank when it comes to making investments and planning for the future. Most banks offer resources to help, from speaking with banking specialists who can advise on personal financial and business planning options to hosting seminars at branches that cover topics such as how to protect yourself against identity theft and fraud. Upping your financial literacy will lead to increases in your financial savings!
19. Consolidate your accounts
Banks often offer higher annual percentage yields with larger account balances. Accounts that can hit certain price tiers, such as $10,000, will earn higher interest rates than others. At the very least, keep the minimum account balance required in your bank accounts at all times to avoid monthly fees.
20. Consolidate your debt
Debt management programs and special loans can help you combine your car or student loans, credit cards or various other debt into one amount, with a lower interest rate. Shop around and look for responsible lenders and financial advisors that offer consolidation if you're in a variety of high-interest debt. Check out this story for more in-depth tips on consolidating debt.
21. Open longer-term savings accounts
Consider putting cash into a savings product that will offer you a higher rate of return than a typical savings account. Certificates of Deposit (CDs), for example, require you to leave your money untouched anywhere from a few months to five years, but in exchange for that commitment, your CD interest rate will be higher than if you had kept it liquid.
22. Refinance
If you own a home and have been paying a mortgage for several years, consider refinancing to lower your monthly payments, secure a lower interest rate or shorten your loan. Bank of Hawaii offers free education seminars where you can learn more about financing options, or feel free to consult directly with a loan officer at any time.
DINING AND ENTERTAINMENT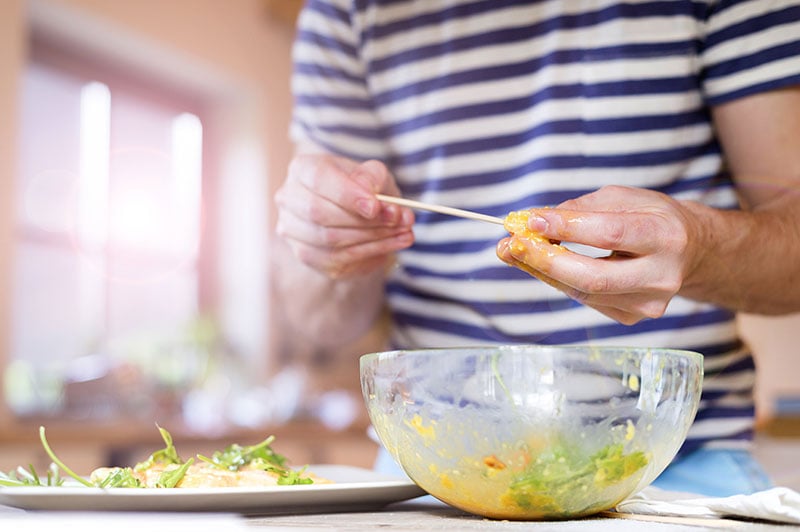 23. Meal prep for the week
Skip going out for lunch at work by preparing meals in advance at the start of the week. Select dishes that freeze or will last for a few days; your meals will also save you time from having to go out to eat and will likely be more nutritious than getting takeout at the office or going to restaurants. And, if you can meal prep for your family, the savings compound.
24. Dine out less often
In Hawaii, we've got one of the largest, most diverse culinary scenes in the country, and we love to try new restaurants. Dining out isn't the issue—it's only when dining out goes over budget that it becomes an issue. To save more money, prioritize grocery shopping more days per week when possible.
25. Look for happy hour
It's standard in the restaurant industry to mark up food by two or three times and alcohol by three to five times. If you do go out for food and drinks with friends, look for happy hour specials that can sometimes drastically cut the price of pupu and drinks.
26. Invite friends over
Instead of expensive nights out on the town, at the mall or in Waikiki, going to movies, restaurants and bars, try staying at home and inviting friends over. Play board games or cards, watch movies, host dinner potluck-style, either purchased or prepared, and try inventing your own cocktails. The food, drinks and entertainment will be way cheaper without sacrificing on fun.
27. Cook more, freeze more
Make larger quantities of food when you cook and freeze the leftovers to enjoy later. One meal can easily become two or three for another day. And, if you're too tight on time to cook a big meal, invest in a crock pot or slow cooker that can simmer food and have dinner ready by the time you get home.
28. Try not to waste food
Nearly one-third of the food in the United States goes to waste. Whether by letting unused groceries expiring or not finishing leftovers, there's no need to spend money on new groceries or dining out when there's good food available at home.
29. Purchase snacks, sodas and treats (if at all) in bulk ahead of time
Three dollars here for a bag of chips or salted nuts, two dollars there for a soda; convenience store purchases add up, especially if you're on the road regularly. Purchase snack food and beverages in bulk in advance to save.
OUT AND ABOUT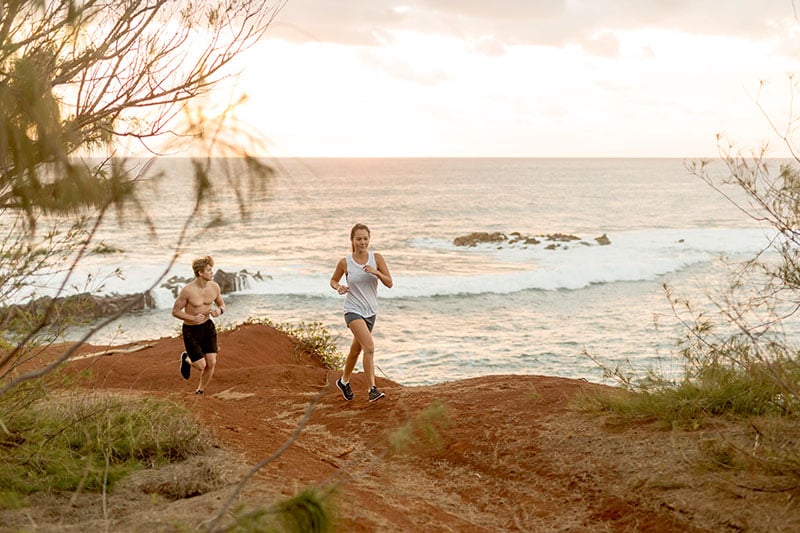 30. If you're not going to the gym, cancel your membership
This doesn't mean stop working out! But if you've got a costly gym membership and find you rarely use it, put some of that money toward a set of free weights and practice your cardio in one of the most beautiful free gyms in the world: swimming in Hawaii's beaches, hiking along scenic mountain ridges or jogging at the park.
31. Sign up for free customer rewards programs
Many restaurants, supermarkets and shops you earn points on purchases, which then pay off in the form of free rewards, gifts on your birthday or other specials.
32. Learn about your company's full range of benefits
Not only the 401(k) or pension—which you should already be taking advantage of, if your company offers these—but some companies offer educational incentives, free personal improvement opportunities, employer matching on retirement contributions, and even stuff like free tickets to concert performances or sporting events (Bank of Hawaii does!).
33. Bus, bike or walk
In November 2022, the average price of gas in Hawaii was $5.19, more than 35 percent higher than the national average. Meanwhile, a monthly pass to ride TheBus costs $80, and it's just $15 a month for unlimited 30-minute rides on a Biki bike.
34. Maintain your car to save on gas
Rotating your tires every 7,500 miles or so will not only save you from having to replace your tires as often, but it'll also improve handling, which cuts down on gas usage. Boost gas mileage by 3 percent by keeping your tires properly inflated, and gain another 4 percent by tuning your engine. And don't forget to take excess cargo out of your truck: every extra 100 pounds pushes gas prices up around 2 percent.
35. Don't speed
It's tempting to leave a heavy foot on the accelerator, especially when you're heading home and there's no traffic on the H-3 or Kalanianaole Highway. But not only is it inefficient in terms of gasoline mileage, you also risk getting pulled over—and receiving an expensive ticket or potentially higher insurance premium.
36. Volunteer at events
Cultural events, conventions and festivals often offer free admission to event volunteers. A few hours assisting behind-the-scenes at an event you want to attend could save you substantial money on ticket prices. Plus, it's an opportunity to do good and support something you're already interested in.
37. Minimize your vacation spending
It's tempting to save up for big trips and go all out on dining, entertainment and events while in vacation mode. But planning trip expenses strategically will make your money go further. Are there package deals available that let you save on airfare and hotels, such as the ones to Las Vegas offered by Vacations Hawaii? Do you have travel rewards on your credit card that lets you use points instead of cash?
SHOPPING, GROCERIES AND UTILITIES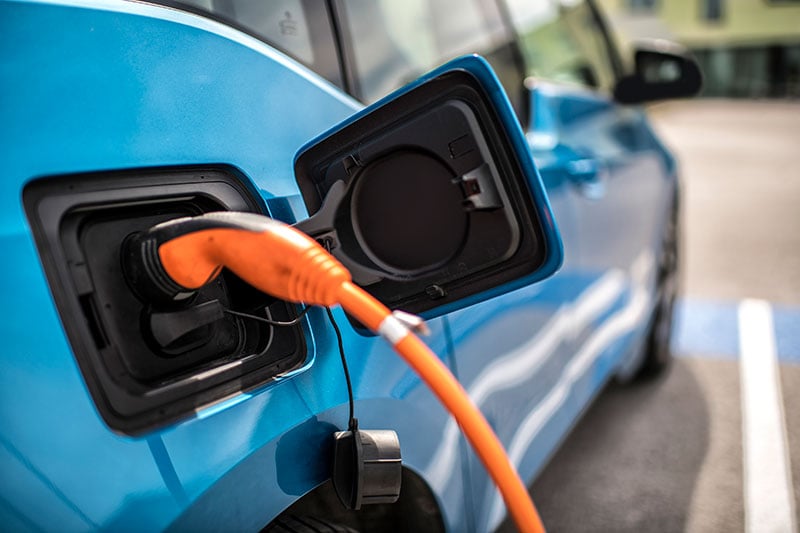 38. Need to upgrade your car? Stick to hybrids or fuel-efficient models
If you need to replace your car, investing in a fuel-efficient or hybrid electric vehicle can save you thousands of dollars over the long-term. If you drive for 100,000 miles with a car that gets 25 miles to the gallon instead of one that only gets 15, you'll save 2,667 gallons of gas. At $4 a gallon in Hawaii, that adds up to over $10,600 in savings.
39. Adopt the 30-day rule on buying
On the fence about making a particular purchase? One good way to save money is to waiting 30 days before you buy something, to gain perspective on whether it's really worth it. Often, after a month, the urge will have passed. And, if it hasn't, you'll know what you're buying is something you really want and will actually use.
40. Take advantage of coupons and specials
From supermarket rain checks to big-box store coupon books, keep an eye out for sale prices, especially around the holidays on items such as electronics and furniture. Local supermarkets offer weekly ads and Hawaii-specific specials that will let you save more money on necessary groceries. Online, programs such as Groupon offer hundreds of half-off or buy-one, get-one-free deals in Hawaii on restaurants, outdoor activities, tours, massages, cruises, escape rooms adventures and more.
41. Stick to your grocery list
Plan your grocery shopping ahead of time and don't impulse buy. Also, don't go grocery shopping when you're hungry, you're more likely to buy larger quantities of food (and at higher calorie amounts) when shopping with your stomach.
42. Skip pre-cut produce or prepared food
It's cheaper to buy whole vegetables and large cuts of meat and dice, prepare and cook them yourself. They'll likely taste better, too!
43. Buy generic brands when it's sensible
Name brands don't matter on pantry items and cleaning products, and the price difference is often substantial. When shopping, look for items on the top and bottom shelves; the most expensive products are usually those at eye-level.
44. Instead of bottled water, buy your own water bottle
Hawaii's drinking water, which filters through porous volcanic rock for 25 years before reaching aquifers, is some of the highest quality drinking water available anywhere. So skip the expensive bottled water and bottle your own in a Hydroflask or similar vacuum-insulated container. Plus, it's more stylish and environmentally friendly.
45. Stock up on non-perishable household items
For cleaning supplies, trash bags, detergent, hand soap, toilet paper, paper towels and other household needs, buy in bulk. These items will never go bad; you'll eventually use them all and, by cutting down on the cost per item, you'll reap significant savings over months and years.
46. Visit Honolulu Habitat for Humanity's ReStore or Re-use Hawaii for gently used (and sometimes brand new) home appliances
Save big on new or gently used items for the home such as refrigerators, microwaves, ovens, washers and dryers at Honolulu Habitat for Humanity's ReStore donation center in Kalihi, and construction materials including flooring, lighting and electrical at Re-use Hawaii in Kakaako, where items are new or nearly new, and often half-off their regular prices.
47. Comparison shop for car insurance
Car insurance plans are constantly changing. You might be able to find a better rate than your current plan by shopping around. Just don't accept a lower rate by skimping on quality coverage—in an accident, you could end up paying out way more than what you're saving. The best way to save money is by thinking big picture.
48. Ask for fees to be waived
For everything from signing up for a new cell phone plan or cancelling a service or reservation, there are often sign-up or opt-out fees charged by companies. Ask for them to be waived. Sometimes they will be, saving you anything from a few bucks to around $50 or so.
49. Plan gift giving
Don't wait to shop for presents until someone's birthday or anniversary or the holidays, when items may be full-price or inflated. Planning out what gifts you need for who and when at the start of the year lets you take advantages of sales or clearances. Taking the extra time will also let you decide on the most thoughtful gift for the person.
50. Make your own gifts instead of buying
The gesture of a gift like simple homemade soap, candles, fresh-baked cookies or furikake Chex Mix in a custom-decorated container with a handwritten note goes above and beyond what you can just buy from a store.
---
Reference or mention herein of any business or organization does not constitute nor imply endorsement, recommendation or promotion by or of Bank of Hawaii.
You're about to exit BOH.com
Links to other sites are provided as a service to you by Bank of Hawaii. These other sites are neither owned nor maintained by Bank of Hawaii. Bank of Hawaii shall not be responsible for the content and/or accuracy of any information contained in these other sites or for the personal or credit card information you provide to these sites.