Insights & Stories
Festive Finances: The Ultimate Guide to Maximizing Your Budget
Reading time: 8 minutes
November 6th, 2023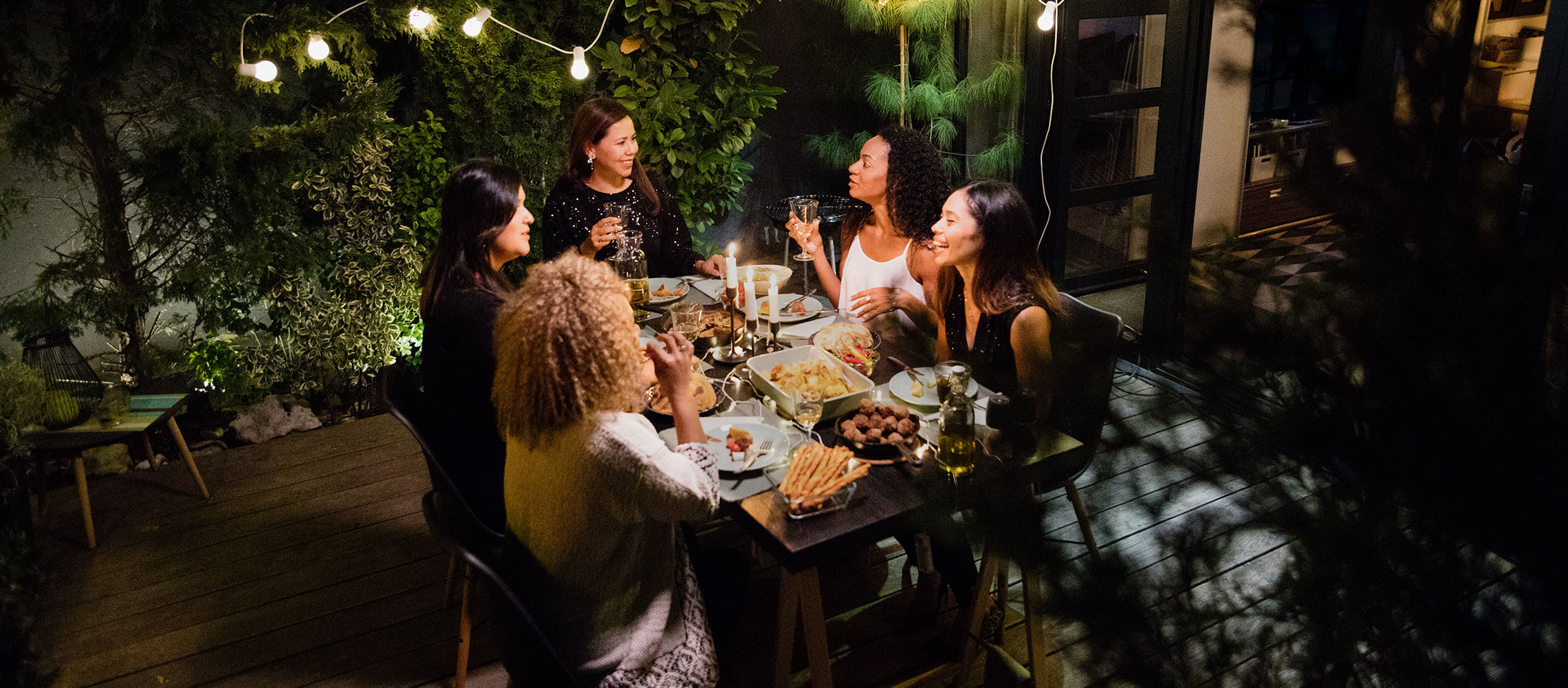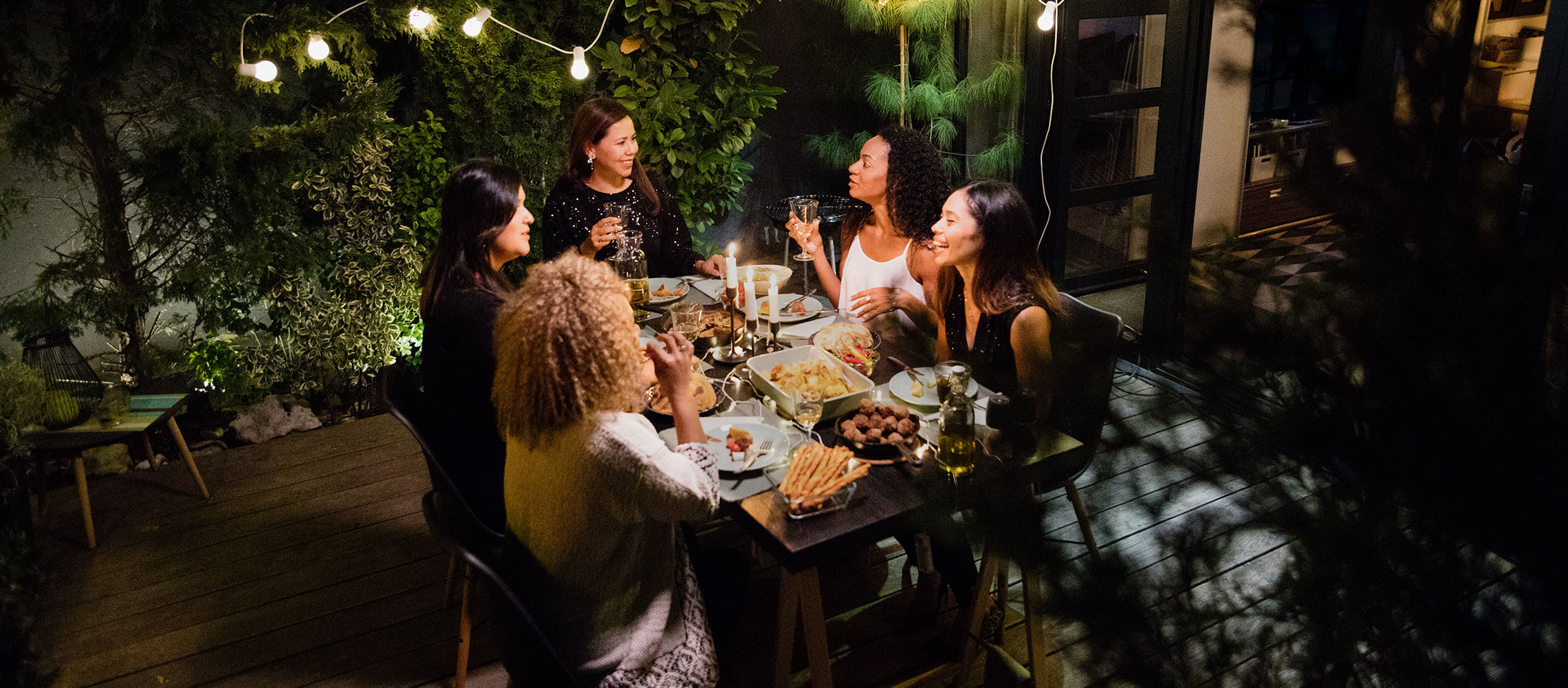 While the holiday season happens at the same time every year, unexpected expenses often occur suddenly that can surprise you—and your wallet. In 2021, holiday spending reached $889 billion in the United States. This year, Americans are on track to spend an estimated $1,455 per person, with nearly 40% of consumers spending more this holiday season than they did last year.
The holiday season may be a time for giving. But for individuals already experiencing financial difficulties, paying for meals, parties, gifts, decorations, and other festivities can quickly add up, causing challenges and additional strain. Here's a quick guide with practical money-saving strategies to help you through the holidays. Whether you're entertaining guests at home or traveling to see family, use these tips to create a budget, better maximize your holiday celebrations (and avoid unnecessary stress).
Assess your current financial situation
Before you commit to any holiday spending, it's prudent to conduct a financial checkup to see where you stand, money-wise. Begin by reviewing your current budget (or by creating a budget if you don't have one), and track your monthly income compared to your monthly expenses, and see how much you have left over.
If you haven't received your free credit report this year, visit annualcreditreport.com for this important summary of your personal credit history (and to make sure your info is accurate, up-to-date, and there are no signs of identity theft).
Make sure you also have an emergency fund in place that can cover four to six months of your total expenses—including rent or mortgage, food, utilities, childcare, credit card bills—in case of a sudden unexpected emergency.
By conducting a personal financial checkup, you can better determine how much you should reasonably (and responsibly) set aside for holiday spending.
Set a clear budget
To better assess and prioritize your spending, break down your holiday-related expenses into specific categories. From there, you can determine how much money to allot to each category. These spending categories may include:
Gifts. Also factor in gift wrapping paper and supplies, as well as shipping costs for any gifts that need to be mailed.
Holiday travel. Be sure to account for airfare, hotel stays, transportation costs, food, bag fees, souvenirs, and other incidentals.
Entertainment. This category may include a variety of expenditures, whether you're hosting parties, purchasing tickets for The Nutcracker, taking children's photos with Santa, or just spending more at the grocery store for ingredients to cook holiday feasts.
Donations. Determine how much charitable giving factors into your holiday budget for the season. (This may include tips for service providers you interact with regularly, such as babysitters, mail carriers, or property managers.)
Depending on your lifestyle and activities planned for the holiday season, not all these categories need to be funded equally, or at all. For example, if you're taking a family trip, you won't necessarily need to set aside funds to organize holiday parties while you're away. Alternatively, if you aren't planning on traveling this year, you don't need to allocate money towards airline tickets or hotels.
To help your money go even further, be mindful of ways to save. Instead of spending money on holiday decorations, why not make your own decorations (and family memories) by getting crafty with construction paper, scissors, and tape? Instead of store-bought presents, consider making personalized gifts for friends and family. Potluck-style holiday gatherings can be just as festive as extravagant restaurant dinners.
Prioritize your expenditures
Make a list of everything you have coming up this holiday season—trips you're planning, parties you're hosting, gifts for loved ones, home decorations, and so on—and calculate realistic estimates for how much everything will cost. Order your list by importance, placing must-have items or must-accomplish goals above those things that would be nice, but aren't as essential. For example, a family vacation may likely rank higher on your list than purchasing New Year's decorations. Prioritize the items on your list that have more importance. Compare the costs for these expenses with your budget to see what's possible to purchase or accomplish this holiday season. And don't forget to budget in those easy-to-forget items (shipping, wrapping paper, secret Santas, work events, etc.).
Make a savings plan
Once you decide how much you'd like to spend on travel, gifts, and other holiday purchases, it's time to start saving. Consider opening a separate savings account to set aside funds dedicated to holiday spending. Many banks offer helpful perks for accounts, such as automatic transfers from another account on a weekly, bi-weekly, or monthly basis (to help you save regularly) and the option to select a specific annual disbursement date to receive your funds in time for the holidays.
With enough time in advance, you can also open a certificate of deposit (CD) that will often earn higher interest than a regular savings account to help you save even more. (Remember to select a CD with a maturation date before the holidays, otherwise you may incur penalties for early withdrawals.) If it's not feasible to create a financial plan for this holiday season, it's never too early to look ahead to next year.
To better manage your finances this holiday season, be sure to track your spending and adjust as necessary. Regularly check on your budget to ensure you're sticking to it and making the most of your money.
To learn more about budgeting, saving, credit, and debt, visit SmartMoney, our financial wellness resource center.
You're about to exit BOH.com
Links to other sites are provided as a service to you by Bank of Hawaii. These other sites are neither owned nor maintained by Bank of Hawaii. Bank of Hawaii shall not be responsible for the content and/or accuracy of any information contained in these other sites or for the personal or credit card information you provide to these sites.