The Private Bank
Staying Safe from Real Estate Wire Fraud
Reading time: 9 minutes
April 25th, 2023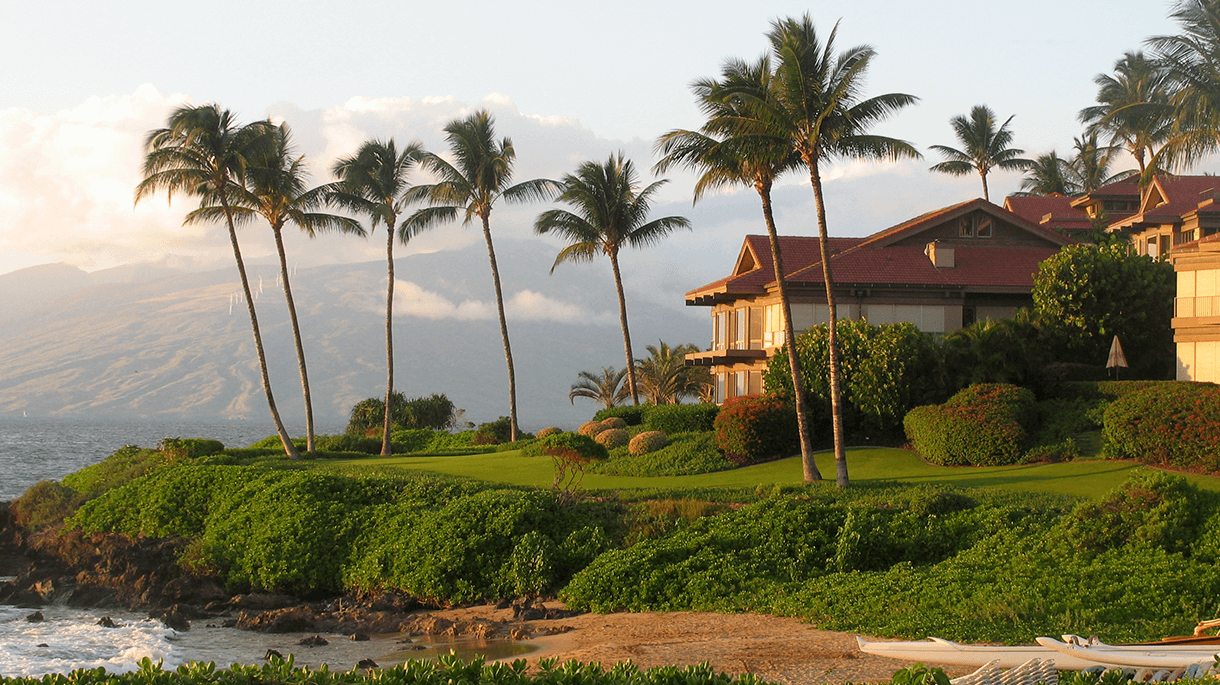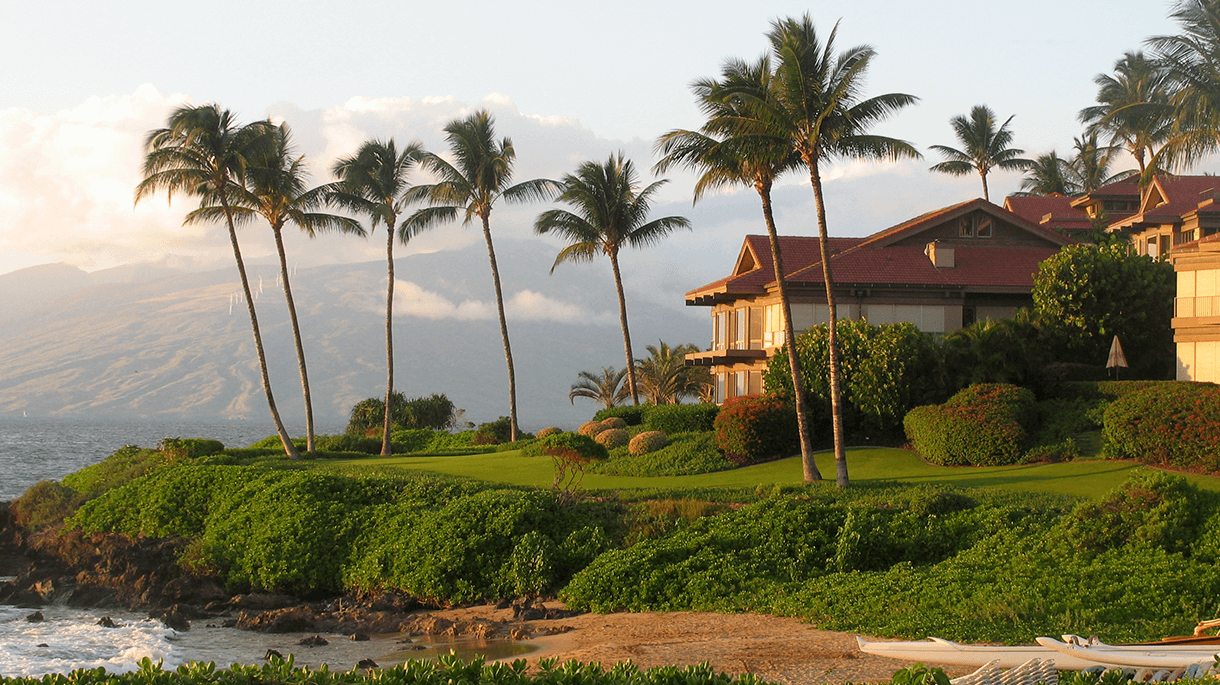 Acquiring a new piece of property is exciting. Whether it's a vacation home to spend time with the family, a second office to expand your growing business, or an investment property to establish a new income stream, buying property is truly an analogy for the future and legacy you're creating. On the other hand, the process can be arduous. Rounds and rounds of negotiations. Discussions with lawyers, financial advisors, loan officers, realtors, and more. When you reach the closing process you're likely more than ready to be done and celebrate (as you should be!).
Suddenly, you receive an email from your real estate agent saying there has been an error: the message tells you they've provided the wrong escrow account number for your wire transfer. In the email, your "agent" provides a new account to wire the funds—and they urge you to move quickly because if you don't, the deal will fall apart. Everything seems legitimate—their email addresses you by name, it has your real estate agent's signature, and digital copies of your actual closing documents may even be included in the message—so you immediately facilitate the change with your financial team.
However, when you speak with your real estate agent and mortgage lender later, they never sent the email and confirm that they didn't receive funds from you. The message you read was never from your agent; it was a scammer who hacked their email, learned information about your home loan, set up a fake bank account, and convinced you to wire money directly to them.
This scenario may sound far-fetched. But in reality, real estate wire fraud is a scam that has affected thousands throughout the United States, robbing people of the money they set aside for closing costs—as well as their dream homes and investment properties. In 2020 alone, a third of the approximately 5.64 million existing homes sold in the United States included a scam attempt, with a reported $1.8 trillion in losses due to real estate wire fraud.
To keep your funds safe, it's important to understand what real estate wire fraud is, how it works, and how to stay safe during the closing process.
What is real estate wire fraud?
Real estate wire fraud, also known also known as mortgage wire fraud, is considered a "Business Email Compromise" (BEC) scam by the FBI, and is a type of scam that has been growing steadily over the past decade.
In business email compromise scams, scammers gain access to a business email account—in this case, typically that of a real estate agent, title agent, or mortgage lender and send a message requesting the buyers to redirect funds—such as down payments or closing costs—to a fraudulent account. These messages are often phrased as urgent, and will ask people to send money to a new or different account than the original account that was agreed upon.
Scammers gain access to the email accounts of these individuals through a myriad of ways, but one of the most common is through a technique called phishing, where individuals receive an email enticing them to divulge information—one example being asked to "verify" or update login credentials for security purposes by visiting a website or replying to the email. This information is then used by the scammer to access the email account, and contact list (and thus, perform the real estate wire fraud scam).
Although there are many different scams involving wire fraud, this particular type has become especially prominent because in real estate deals it's not uncommon to be communicating about financial matters with multiple parties simultaneously. In Hawaii's competitive real estate market, responding quickly to sudden requests from real estate agents is also often a critical factor toward closing a deal, making it even more difficult to recognize red flags which indicate a potential scam.
Ways to stay safe
The best protection against real estate wire fraud is to be aware of the potential risks, have clear communication with all parties involved, and be cautious about any unusual messages or urgent transfer requests.
Speak with your real estate agent and mortgage broker in person or over the phone to discuss when and how you should wire money, where the funds will go, and other key information, such as specific account numbers. If you receive an email request to change the account number or other previously agreed details of funds needed to be sent, call the sender to confirm the instructions at a valid telephone number you have used to reach them in the past, avoiding any contact information that may be included in the suspicious email.
It's even better to have several different contact methods for all parties involved in buying your home, including your real estate agent, your financial lender, your attorney, and your settlement agent. Write down this information on paper (not in your email or online, where phishers could find the information later) and keep it somewhere safe for reference. You may also consider creating a password that trusted parties can use to confirm their identities when communicating.
Double check your own security: Make sure the email address you're using to communicate about your home purchase has a strong password; it's typically recommended to use more than 12 characters that are a mix of uppercase and lowercase letters, numbers, and symbols. If possible, have all login attempts require two-factor authentication, and never approve a login from an authentication app unless you're positive it was an attempt made by you.
Examine unusual emails carefully. Does the email host domain match the sender's previous messages? For example, if you normally receive emails from your real estate agent through their business email, it's suspicious if they're suddenly emailing from a Gmail or Yahoo! account. If they usually contact you between regular business hours of 9 a.m. and 5 p.m., receiving an email at 3 a.m. could also be a red flag.
Additionally, on new email threads, be sure to check for any misspellings in the email address, which could indicate the email is a duplicate created by a scammer to fool you.
If something doesn't feel right, stop and contact one of your trusted financial partners, such as your mortgage lender or real estate agent, directly via phone or in person, before you send any funds or provide any information. And don't forget: as a client of The Private Bank, you can always reach out to your relationship manager for guidance or questions.
Real estate wire fraud is a sobering topic, but by following the tips above and staying alert, you can have a successful transaction—and enjoy everything your new property has to offer.
For more than 125 years, Bank of Hawaii has been committed to keeping your money safe. For assistance in navigating any upcoming real estate endeavors, contact your relationship manager. Not yet a client of The Private Bank? Contact us to learn more.
You're about to exit BOH.com
Links to other sites are provided as a service to you by Bank of Hawaii. These other sites are neither owned nor maintained by Bank of Hawaii. Bank of Hawaii shall not be responsible for the content and/or accuracy of any information contained in these other sites or for the personal or credit card information you provide to these sites.