Financial Education
Making the Most of Your Retirement Milestones
Reading time: 2 Minutes
January 19th, 2023
As you prepare for retirement, it's important to know the main milestones you'll be hitting as you grow older. Here are some of the biggest age-related events to look forward to as you get closer to your retirement.
Age 50: Maximize Employee Contributions to Qualified Plans and Defer Taxes.
If you're currently working, you may be eligible to make higher contributions to qualified plans, such as 401(k) plans, 403(b) plans and a Thrift Savings Plan, of up to $22,500 in 2023. If you're 50 or older, you can make catch-up contribution of up to $7,500 in 2023.
For IRAs, you may contribute up to $6,500 in 2023, annually. If you're 50 or older, you can make an additional catch-up contribution of $1,000 for a total contribution of $7,500 in 2023.
For more information on these limits and changes in 2023, please visit the IRS website.
Age 55: Potentially Take Early Withdrawals Without Penalty.
You may be able to make early withdrawals from your company-sponsored retirement plan without having to pay the 10-percent early withdrawal penalty.
Age 59 1/2: No Early Withdrawal Penalty
Distributions from a qualified employer plan 401(k), 403(b), traditional or rollover IRA, or annuities will no longer be subject to an early withdrawal penalty.
Age 62: Eligibility for Social Security Begins
Payments can begin but may be permanently reduced by as much as 30 percent if you sign up at this age. If you continue to work, part or all of your payments could be temporarily withheld.
Age 65: Medicare Eligibility
You can sign up beginning three months before your 65th birthday, and coverage can start as early as the month you turn 65. If you don't sign up on time (or within eight months of leaving a job with group health coverage), you could affect premium payments and supplemental coverage.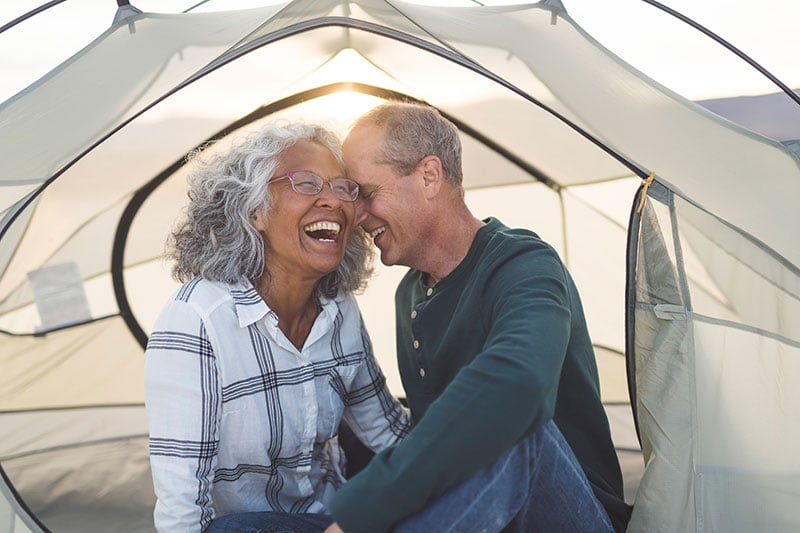 Age 67: Social Security Full Retirement Age (if born 1960 or later)
At this age, you'll be eligible to collect unreduced Social Security payments and avoid the earnings limit if you want to work and collect social security benefits at the same time.
Age 70: Social Security Must Begin
Payments must start no later than age 70. If you delay it until this age, benefits will have increased by about 8 percent per year, but there is no additional benefit to waiting longer to claim Social Security.
Age 72: Required Minimum Distributions Begin (if born July 1, 1949 or later)
Distributions from retirement plans including traditional IRAs and 401(k)s are required beginning at age 72. Employed individuals can delay distributions from their current 401(k) until April 1 of the year after they retire (unless they own 5 percent or more of the company sponsoring the plan).
Bank of Hawaii can help you incorporate these key retirement milestones and translate them into an overall retirement plan and distribution timeline. Contact us to learn more about how to best prepare for your future.
---
Bank of Hawaii does not provide tax, legal or accounting advice. This material has been prepared for informational purposes only, and is not intended to provide, and should not be relied on for, tax, legal or accounting advice. You should consult your own tax, legal and accounting advisors before engaging in any transaction.
You're about to exit BOH.com
Links to other sites are provided as a service to you by Bank of Hawaii. These other sites are neither owned nor maintained by Bank of Hawaii. Bank of Hawaii shall not be responsible for the content and/or accuracy of any information contained in these other sites or for the personal or credit card information you provide to these sites.