Featured Entrepreneur
Kapa Nui Nails
Lyn and Terry Lam Founders
Kamuela, Hawaii Island
After building a health center for women in 2017, Kapa Nui Nails founders Terry and Lyn Lam, learned how hazardous traditional nail polishes are to the body and the environment. This led them to create Kapa Nui Nails, a complete line of true non-toxic nail polish products.
Kapa Nui's Story
Throughout their lives, they have celebrated and admired how women empower themselves and embrace their individual beauty. Kapa Nui is a culmination of decades of learning that women want to look and feel their best while knowing the products they use are healthy and environmentally safe.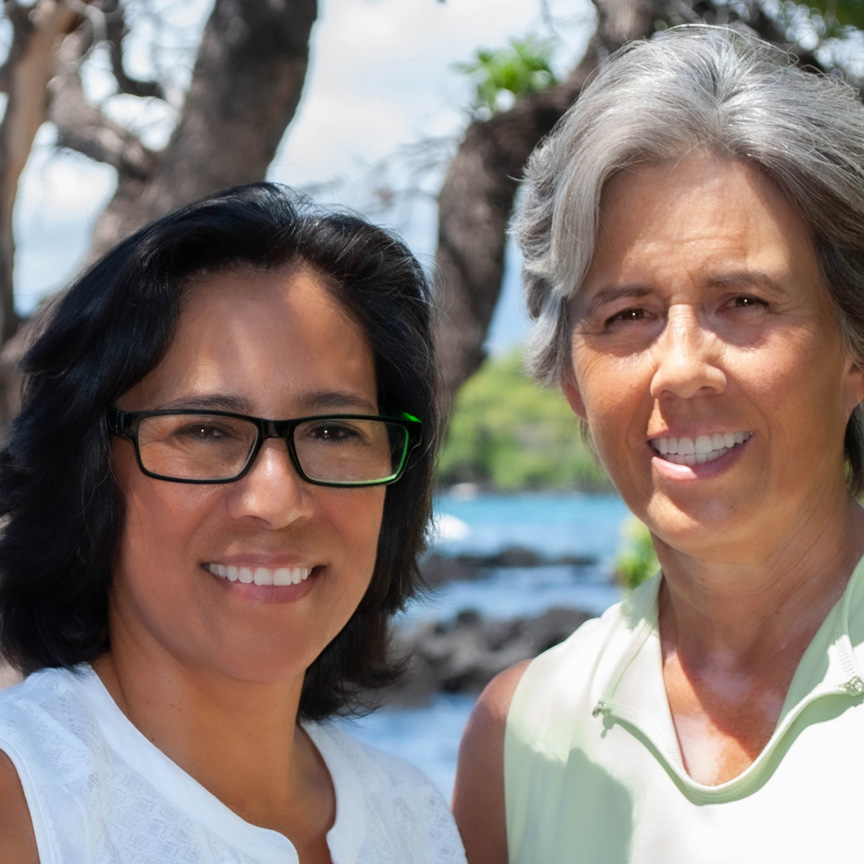 Terry and Lyn moved from Oahu to the Big Island of Hawaii 23 years ago and built a health center to provide affordable, ethical healthcare for the women of Hawaii Island. Their success stemmed from their values of integrity, trust, and quality of service.
Through Kapa Nui service we found fulfillment in educating and empowering women to make healthy choices. As they searched their own lives for healthier lifestyle alternatives, they learned how physically damaging and environmentally hazardous traditional polishes are and how few alternatives are available.
They developed alternative nail products that are safe for everyone, including pregnant women, keiki, and people with cancer. Working with their highly accomplished chemist, they developed a full line of nail products including our curated color palette, inspired by the Hawaii they love. They want all polish lovers to know they do not need to sacrifice health for beauty.
Beauty is for Everyone
Beauty is how we feel about ourselves and others. We all want to experience beauty within and without. So, we should think of the elderly, the disabled, the disfigured, the ill, the keiki and how we can give them the gift of beauty and the joy that comes with it. At Kapa Nui, they strive to ensure everyone can enjoy their color without anxiety or fear of harm.
Why Diversity and Inclusion is Important to Kapa Nui
The main impetus was the fact that we have multiple family members challenged with cancer who enjoyed wearing polish. And when we found an option for them to safely paint their nails, we felt we had to develop this product and share it with all polish lovers. They also have raised children and care for elders in their ohana and know that what we put in and, on our bodies, matters to our health and well-being. Kapa Nui Nails is a minority, female and LGBTQ-owned company.
You're about to exit BOH.com
Links to other sites are provided as a service to you by Bank of Hawaii. These other sites are neither owned nor maintained by Bank of Hawaii. Bank of Hawaii shall not be responsible for the content and/or accuracy of any information contained in these other sites or for the personal or credit card information you provide to these sites.