Insights & Stories
Say I Do to Your Guide to Financially Smart Wedding Planning
Reading time: 10 minutes
November 13th, 2023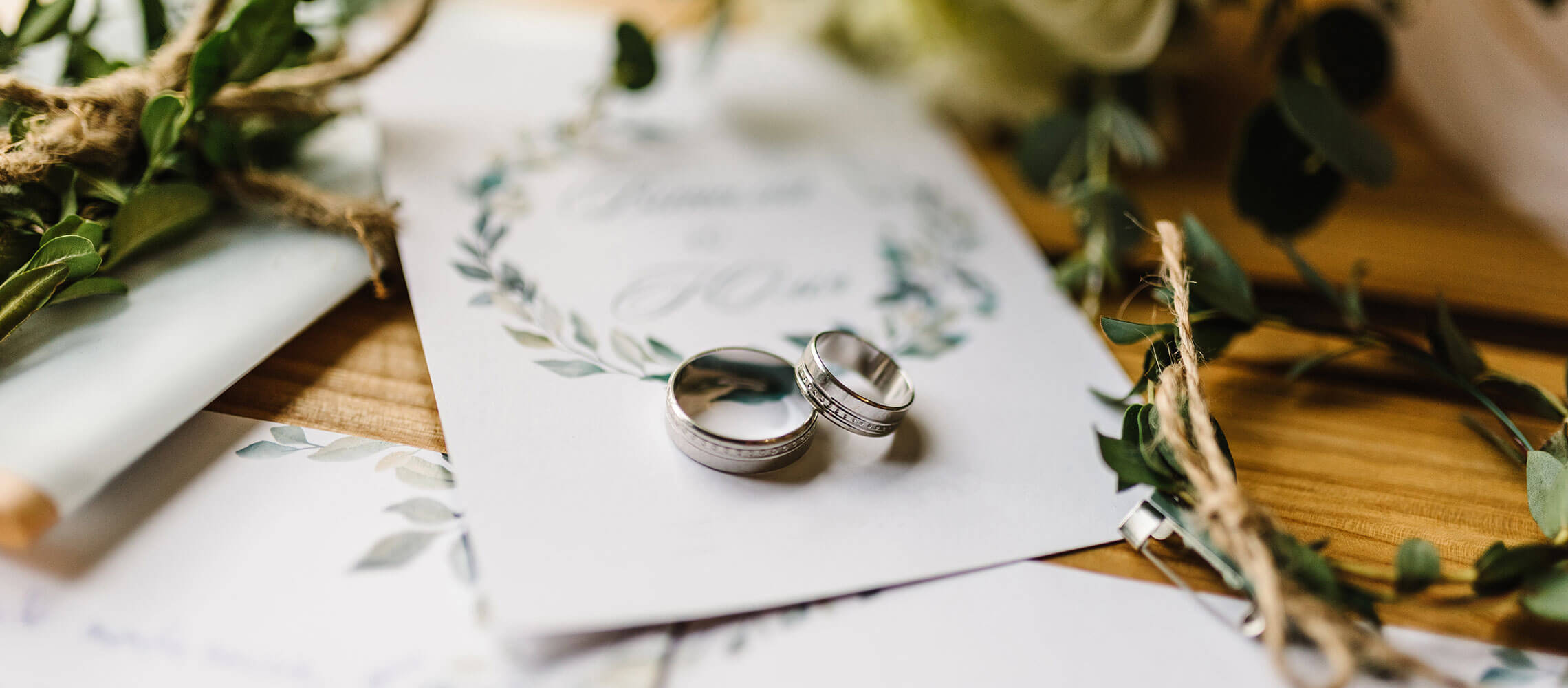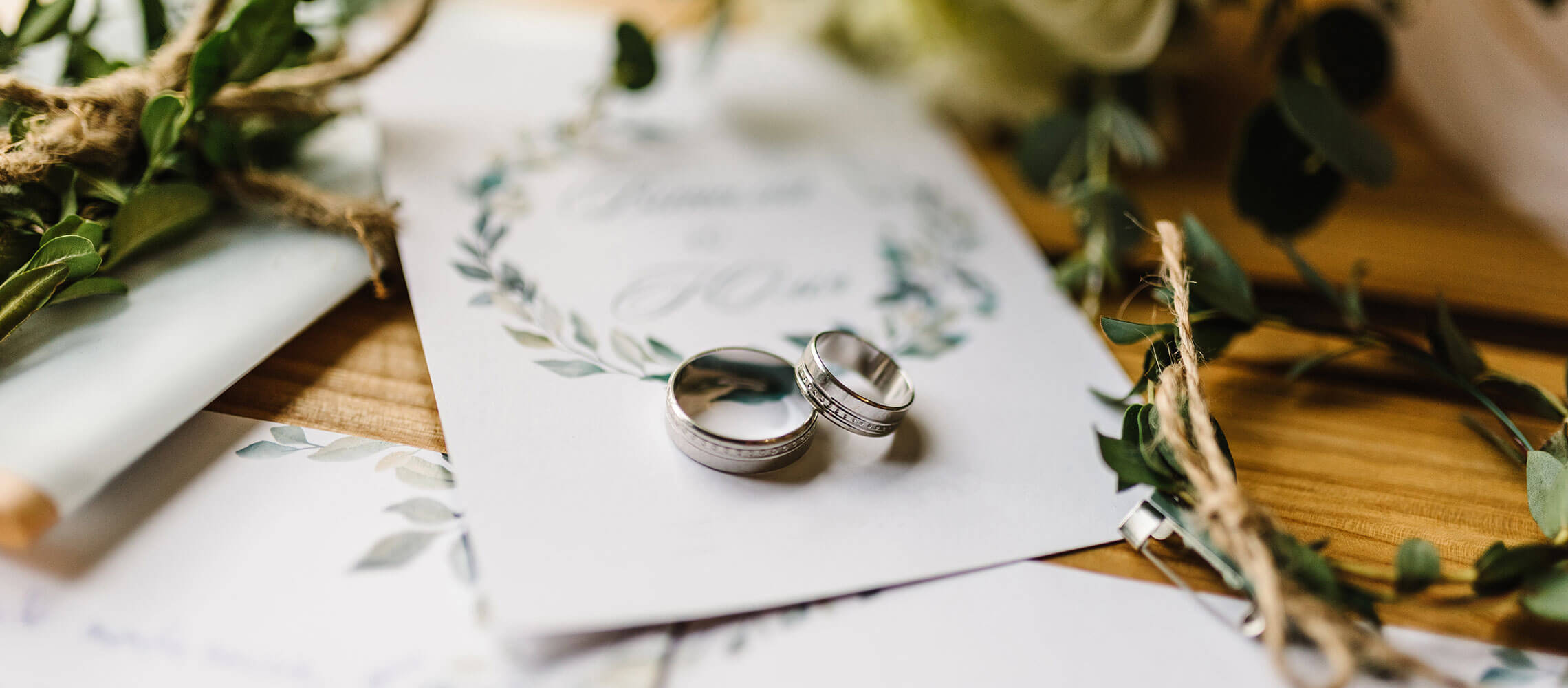 Congratulations! You're engaged, the big day is coming up, and you're looking forward to building a future with your (soon-to-be) spouse. It's important to start off on the right foot by avoiding certain financial pitfalls as newlyweds—like not budgeting wisely for your wedding and accidentally overspending.
The average price of a wedding in the United States reached $29,000 in 2023, up $1,000 from last year. (That price is likely higher in Hawaii, largely depending on how many guests are flying in for the wedding and would require hotel stays.) Although some wedding expenses, such as invitations and catering, may vary based on the wedding, there are several expenses that are nearly universal. For example, 93% of couples reported purchasing a wedding dress in 2022 ($1,900 on average), while 90% of couples rented a venue ($11,200 on average).
Here's a quick guide on how to plan a wonderful wedding that's also financially savvy, with practical budgeting tips, hidden costs to watch out for, and smart strategies to make the most of your money.
Set your wedding budget
When it comes to planning a wedding, the first step should be building a realistic budget. It may not be the most romantic part of the wedding process but it's important to estimate your costs and plan accordingly.
First, decide which elements of the wedding matter most to you and your partner. Do you have a dream venue in mind for the event? Or is it essential to secure a specific set of custom wedding rings? Perhaps you and your partner are cocktail aficionados and want an elaborate wine tasting and beverage program. Once you lock down your must-haves, you can better determine how much of a total budget you'll need to accomplish your wedding goals and how to allocate additional funds. Be sure to plan for both pre- and post-wedding events, such as wedding showers, rehearsal dinners, brunches, thank-you events, and so on. (If you and your partner are planning on taking a honeymoon after your wedding, it's wise to budget for this now as well.)
If you have loved ones who are offering to provide services as their gift—for example, photography friends that can photograph the wedding or in-laws that are able to purchase all the flowers—be sure to factor these into your budget. Another key factor when determining wedding expenses is the number of guests you're hoping to invite. The cost for catering (including beverages) is usually determined by the number of attendees at your wedding.
Factor in hidden costs
When determining a wedding budget, many couples often accidentally overlook certain expenses. There are many hidden costs that can quickly add up. These types of expenses may include (but are not limited to) save-the-date invitations, thank you notes, and postage; hair and makeup trial costs; bridal stylist, cake tasting, and corkage fees; party favors for guests; coat check and valet parking; set-up and tear-down costs for the ceremony and reception (if not provided by the venue); wedding insurance to protect against any emergencies; meals for vendors who may be working all day (such as photographers and videographers); gratuity for wedding vendors; and the actual cost of a marriage license (which is $65 in Hawaii).
Plan for the unexpected, as some costs may emerge in the weeks, days, and even hours leading up to a wedding. Venues may require wedding parties hire services from a list of approved vendors—and sometimes will charge additional fees if non-approved vendors are used instead. There may be last-minute guest changes or adjustments that become necessary, such as quick wedding dress alterations or renting tents to protect against a sudden weather emergency.
Use savings strategies
As you plan your wedding, there are many different ways to maximize your budget. For example, florals and bridesmaid bouquets can be kept minimal and repurposed to adorn the bar and reception tables, formal table linens can be swapped out for standard cotton tablecloths with decorative runners to save on rental fees, and using more affordable mid-range spirits instead of top-shelf spirits can save up to $25 per pour at your bar.
Schedule your wedding during off-peak travel seasons, such as springtime or autumn—or even on a Friday or Sunday with a weekday rehearsal—which can potentially save thousands of dollars in venue rental fees. Negotiate with your venue vendor about package deals and possible discounts. Instead of mailing complex wedding invitations with heavy stationary, envelope liner, and multiple cards of info, consider skipping the liner and using a strong two-ply paper invitation then one-ply for the rest of the inserts. Or skip the additional cards entirely in favor of directing guests to a wedding website.
When it comes to shopping for a wedding dress, aim for ordering your gown at least nine months ahead of time to avoid rush fees and last-minute alterations that often cost extra. Visit bridal trunk shows, during which designer salons preview a number of dresses before they're available to the public, and often offer hundreds of dollars in savings or complimentary customizations.
Examine which parts of your wedding require professional services and which elements can be DIY. You may not be able to save much on the price of the venue, for example, but perhaps your friends or family may have connections with wedding photographers, DJs, caterers, and other specialists that can help you save. Shop around, see who you know, and what can be accomplished for less. By planning ahead, you can also better avoid pitfalls and help ensure your money goes further.
Use savings strategies
With a budget in place, be sure to watch your spending as you make wedding preparations to ensure that you're staying on track. Consider opening a dedicated savings account specifically earmarked for your wedding expenses. This allows you to track spending at a glance and can help prevent you from going over budget, because you'll be limited only to the funds set aside for your wedding. As an added benefit, bonus rate savings accounts and certificates of deposit (CDs) can offer higher-than-average interest rates, which can help grow your money over time.
Visit our SmartMoney Financial Wellness Center today to learn more about ways to build a brighter future open a CD or savings account online, or speak with a specialist about ways you can save.
You're about to exit BOH.com
Links to other sites are provided as a service to you by Bank of Hawaii. These other sites are neither owned nor maintained by Bank of Hawaii. Bank of Hawaii shall not be responsible for the content and/or accuracy of any information contained in these other sites or for the personal or credit card information you provide to these sites.