Insights & Stories
Pride Month: The Evolution of the Rainbow Flag
Reading time: 4 Minutes
June 15th, 2022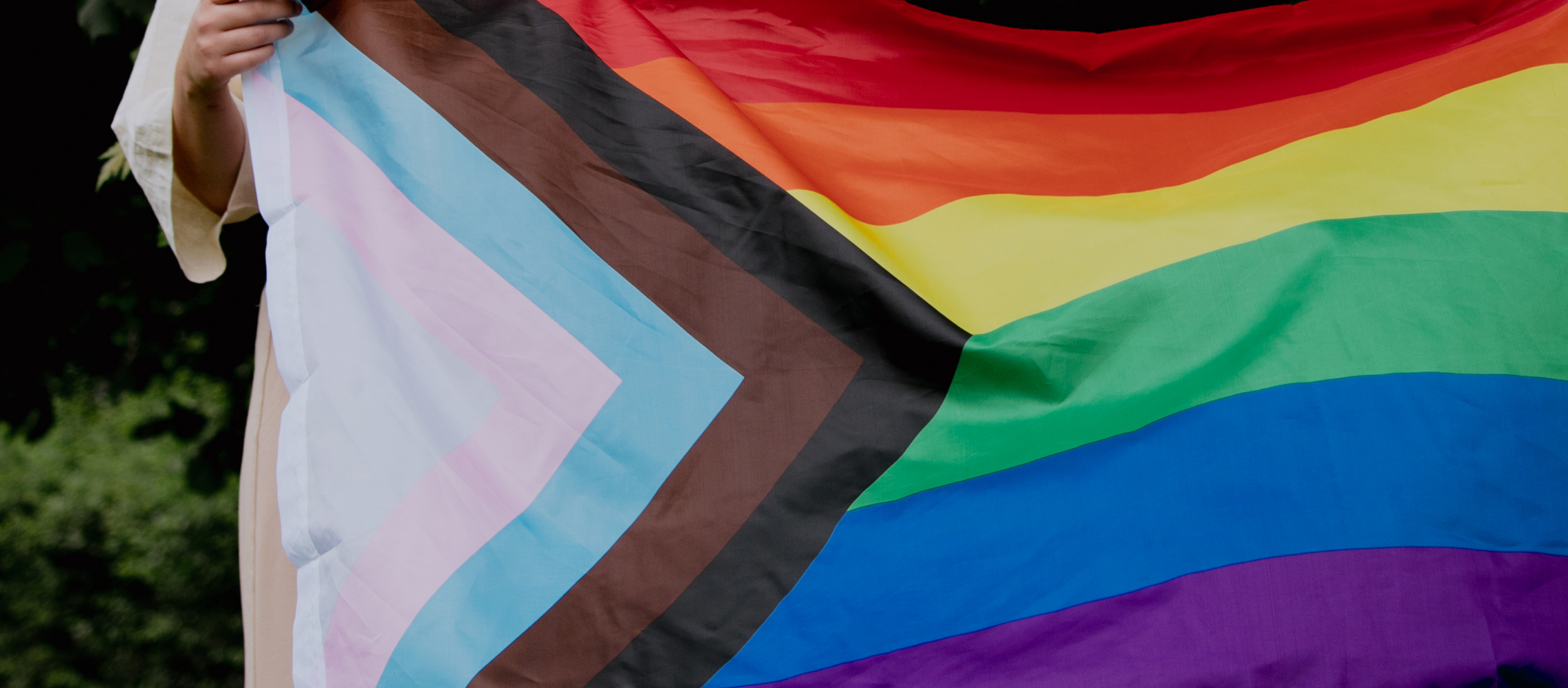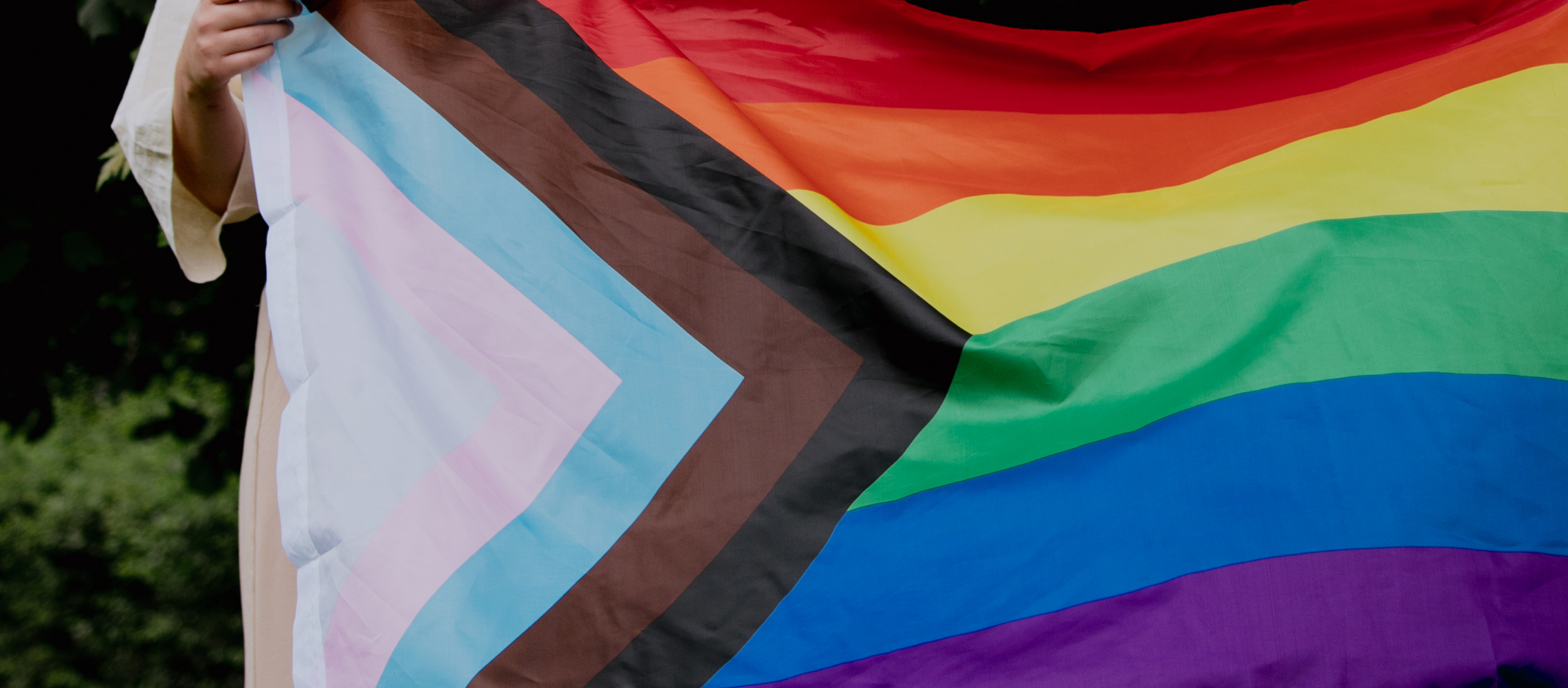 At any given LGBTQ+ event, you're likely to see a multitude of colorful flags being flown. These banners are emblems of unity and pride that embody many different aspects of the LGBTQ+ community, from transgender pride to gender fluidity to nonbinary representation and beyond. Perhaps the most well-recognized of these symbols is the Rainbow Flag, which has come to help represent the LGBTQ+ movement as a whole and the full spectrum of human sexuality and gender.
But where did this now-iconic flag come from? How did rainbows become associated with LGBTQ+ pride and how long has this symbol existed? In honor of Pride Month, here's a brief overview on the Rainbow Flag, how it has evolved over the years, and some different ways you can learn more about, and support, the LGBTQ+ community in Hawaii.
About the flag
The Rainbow Flag was originally developed by Gilbert Baker and first flew at the San Francisco Gay Freedom Day Parade (known today as the San Francisco Lesbian, Gay, Bisexual, and Transgender Pride Celebration) on June 25, 1978.
A former Army medic who taught himself to sew, Baker was involved in the drag scene in San Francisco in the 1970s when he befriended Harvey Milk, an influential gay leader who championed the importance of gay representation and visibility. When Baker noticed that the LGBTQ+ community didn't have an emblem to represent the gay rights movement, he decided to create one. Baker drew from his experience working as a tailor making clothes for anti-war protests and gay pride events, as well as his time in the Army, where he saw that most military units, from platoons to battalions, each had an emblem, patch, or flag of some kind.
"It was necessary to have the Rainbow Flag because up until that we had the pink triangle from the Nazis—it was the symbol that they would use [to denote gay people]," Baker said, in a 2015 interview with curators at the Museum of Modern Art. "We needed something beautiful, something from us."
Inspired by the diversity of colors in a rainbow and the striking imagery of stripes on the United States flag, Baker's Rainbow Flag was designed with eight stripes, each color signifying a specific meaning: hot pink for sexuality, red for life, orange for healing, yellow for sunlight, green for nature, turquoise for magic and art, blue for harmony, and violet for spirit. Baker and 30 volunteers filled eight trash cans with water and mixed natural dyes to soak each stripe in a different color. Then they snuck into a neighborhood laundromat late at night to rinse out the fabric. ("[The machines turned] every color of the rainbow! We threw Clorox in [the machines] afterwards hoping that the next customers weren't walking out of there with pink underwear!" Baker told MoMA in 2015.)
It took two people to push the fabric through the sewing machine and ten people to iron all the material flat—but when the Rainbow Flag was finished, the twin 30-feet-tall by 60-feet-wide banners were immediately adored and soon became a unifying symbol for the gay rights movement.
Changes over the years
After the Rainbow Flag's debut at the Gay Freedom Day Parade in 1978, demand for the flag quickly grew and Baker wanted to mass-produce the flag for the public. He turned to Paramount Flag Co., a San Francisco flag manufacturer. However, hot pink wasn't in high demand and there wasn't enough of that specific ink available for widescale production so Baker dropped the pink stripe.
Another change came in 1979; after the assassination of Harvey Milk, who had since become a San Francisco City Supervisor (making him the first openly gay man to be elected to office in California), the 1979 Pride Parade Committee wanted to honor Milk by displaying hundreds of rainbow banners on street lamps along the parade route. The plan consisted of dividing the Rainbow Flag, with three stripes hanging on one side of the street and three stripes on the other. Baker decided to eliminate the turquoise stripe to allow for an even number of stripes. (In time, the indigo stripe would shift to become more blue.) Today, this six-striped iteration has become the best known version of the Rainbow Flag.
In 1994, to honor the 25th anniversary of the Stonewall Riots, Baker partnered with the drag street performance and protest group Sisters of Perpetual Indulgence to create a mile-long Rainbow Flag. To celebrate the 25th anniversary of the flag in 2003, Baker worked with volunteers in Key West, Florida, to create a mile-and-a-quarter-long Rainbow Flag that stretched from the Atlantic Ocean to the Gulf of Mexico.
In the decades since Baker's original eight-striped Rainbow Flag, many different variations of the flag have been created by other artists and activists to represent other marginalized communities. In 1999, trans woman Monica Helms designed the Transgender Pride Flag with two stripes of light blue and two stripes of pink to represent the traditional colors for boys and girls, plus a white stripe in the middle for those who are transitioning or who consider themselves to have an undefined or neutral gender.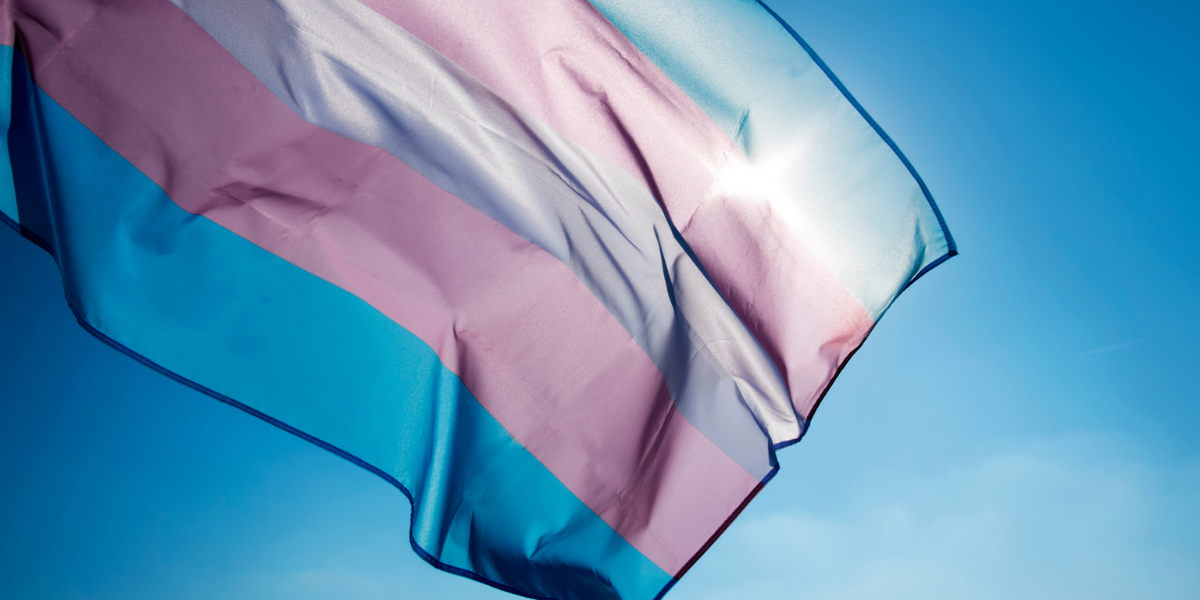 In 2014, 17-year-old Kye Rowan created the nonbinary flag with four stripes: yellow, representing people whose genders exist outside the binary; white, representing people with many or all genders; purple, representing a mix of male and female; and black, representing people who identify as not having a gender.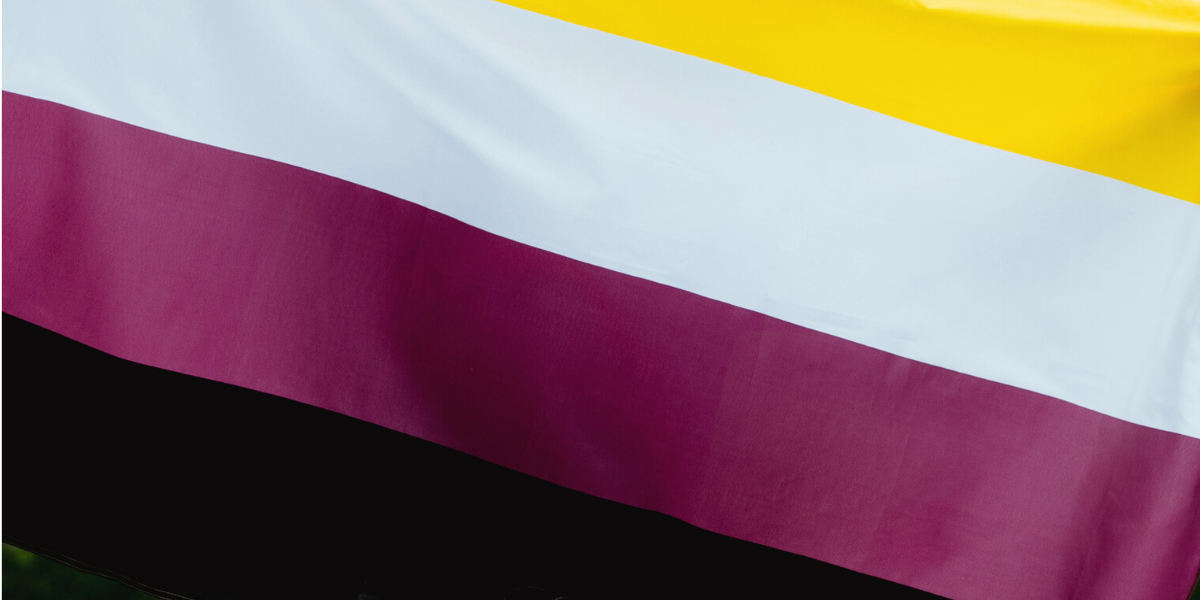 Artists have also integrated the Rainbow Flag with other pride flags; the Progress Pride Flag by Daniel Quasar and the New Pride Flag by Julia Feliz both incorporate white, pink, blue, brown, and black stripes (representing nonbinary people, trans people, and people of color) that overlap the six-color Rainbow Flag. Although the exact imagery may vary from flag to flag, the goals of these various symbols are similar: Equal rights and representation for all those throughout the spectrum of gender, human sexuality, and diversity.
Ways to get involved
If you'd like to learn more and support the LGBTQ+ community in Hawaii, there are numerous organizations to get involved with. The Hawaii LGBT Legacy Foundation creates educational programs that inform and empower Hawaii's LGBTQ+ community, as well as offers financial and in-support to organizations addressing social, health, and economic inequalities in the Islands. The Hawaii LGBT Legacy Foundation also produces Honolulu PrideTM, a series of workshops and events that culminates in the annual Honolulu Pride Parade and Festival. (In 2022, this event will be held on Saturday, October 15.)
The Honolulu Gay & Lesbian Cultural Foundation (HGLCF) hosts the annual Honolulu Rainbow Film Festival, one of the biggest and longest-running queer film festivals in the country. (The 33rd annual Rainbow Film Festival will be held from October 20 to 23 this year.) Keep up to date on assorted other LGBTQ+ events in the Islands online during Pride Month and throughout the year with Pride Guide Hawaii and the Gay Island Guide.
You're about to exit BOH.com
Links to other sites are provided as a service to you by Bank of Hawaii. These other sites are neither owned nor maintained by Bank of Hawaii. Bank of Hawaii shall not be responsible for the content and/or accuracy of any information contained in these other sites or for the personal or credit card information you provide to these sites.