Insights & Stories
Pride Month — Hawaii LGBT Legacy Foundation
Reading time: 10 Minutes
June 27th, 2022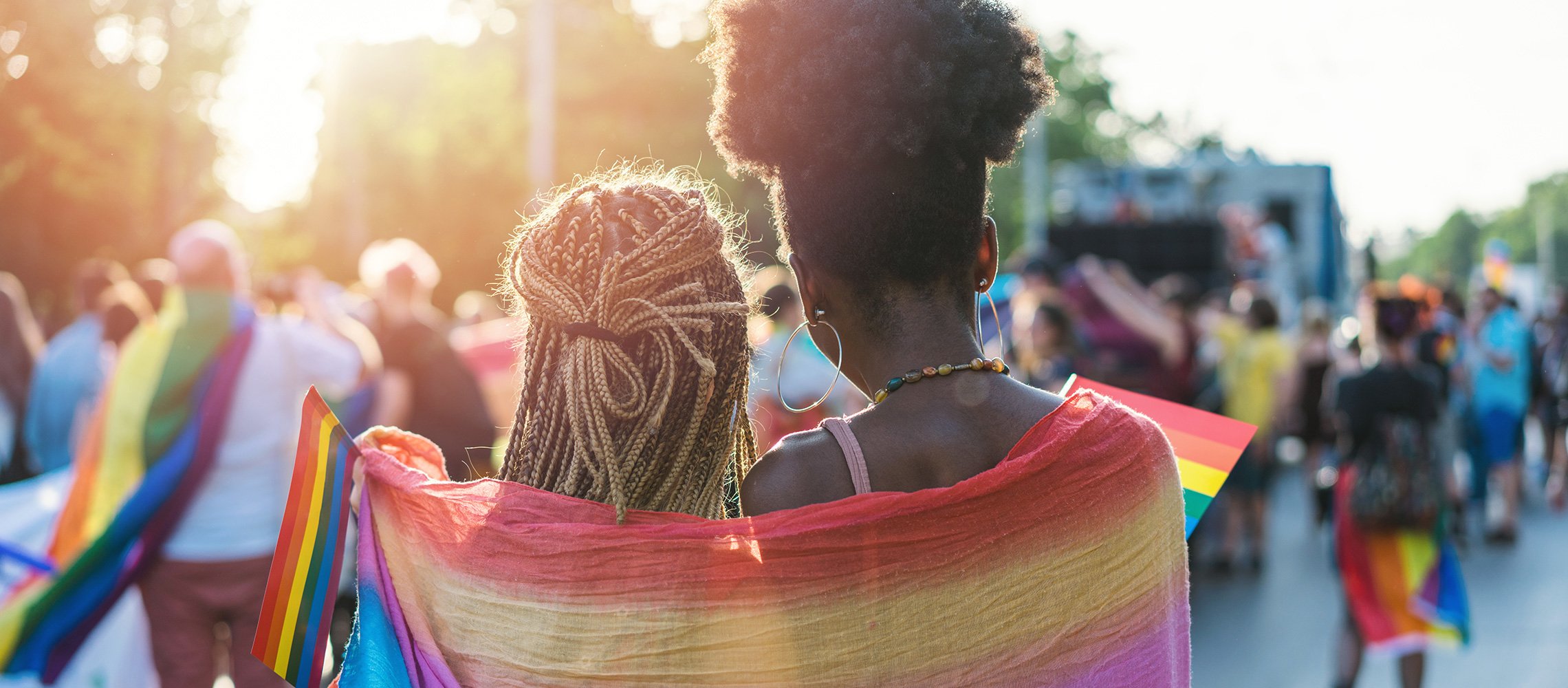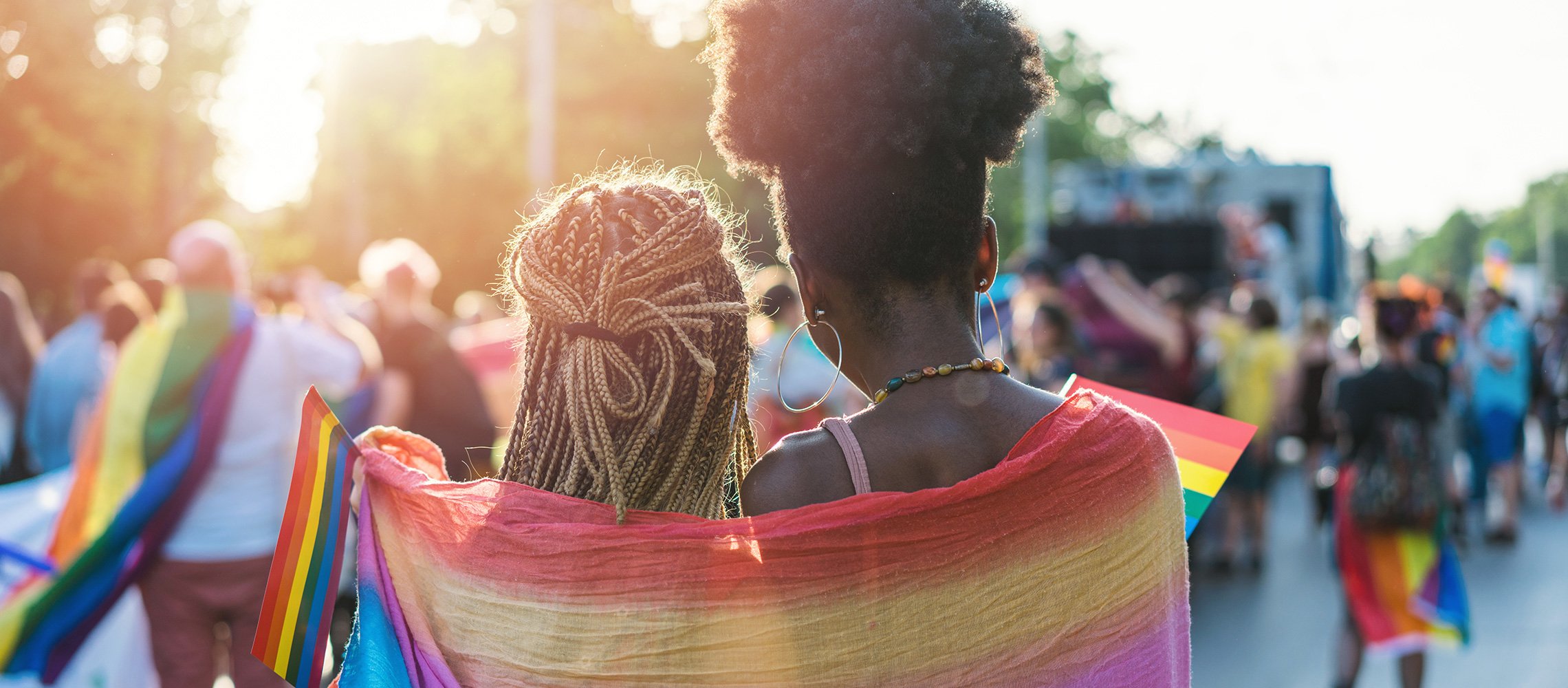 When digital strategy consultant and business development director Francine Beppu moved back to Hawaii seven years ago, she was surprised to catch a glimpse of the Rainbow Flag on the streets of Waikiki from her high-rise apartment. The Honolulu Pride Parade™ was in full swing that afternoon; thousands of people were walking from Magic Island to Kapiolani Park in celebration of the LGBTQ+ community, self-acceptance, legal rights, and diversity in the Islands. "I was excited," Beppu recalls, "at that time, I didn't even know there were Pride events here."
Born and raised in Nuuanu, Beppu didn't consider herself out while growing up in Honolulu. Things changed after she moved to the east coast for college, where she spent eight years living and working in New York City, then eight years working in Los Angeles. After returning to Hawaii and seeing the parade, Beppu attended a town hall meeting for Honolulu Pride, where the community was invited to offer input. The event organizers explained that the Hawaii LGBT Legacy Foundation—the nonprofit which produces Honolulu Pride—is a volunteer-led organization. "They said they were trying their best," says Beppu. "A lot of people were complaining but we all have the capacity to contribute. I put my notes away and I started volunteering instead."
Today, Beppu is the chairperson for the Hawaii LGBT Legacy Foundation, which is committed to supporting, empowering, educating, and unifying LGBT organizations and individuals in Hawaii with the purpose of creating a more compassionate environment for all. Since 2008, this federally recognized 501(c)3 also acts as a facilitator between other LGBT organizations, businesses, and services throughout Hawaii. For example, the LGBT Legacy Foundation operates the LGBTQ+ Center Honolulu, a brick and mortar gathering place for Hawaii's LGBTQ+ community to host meetings, talk story events, educational workshops, film screenings, and beyond. More than a dozen local social groups and cultural groups have hosted events at the Center, including the Gay Lesbian Straight Education Network (GLSEN), Gay Men's Chorus of Honolulu, Hawaii Rainbow Chamber of Commerce, National Queer Asian Pacific Islander Alliance (NQAPIA), and others.
The foundation's biggest event is Honolulu Pride, a culmination of roughly two weeks of events held annually each October. (October was designated as LGBT History Month in 1995 to coincide with National Coming Out Day on October 11, as well as the anniversary of the National March on Washington for Lesbian and Gay Rights on October 14, 1979. June is Lesbian, Gay, Bisexual, Transgender and Queer Pride Month in honor of the 1969 Stonewall Riots). Celebrations during October include the Honolulu Pride Parade, which, as of 2019, is the largest parade in the state with more than 5,000 parade participants; Pride Festival Day, featuring live performances and a full program of entertainment from 11 a.m to 8 p.m. at Diamond Head Greens (near the Waikiki Shell); and assorted kickoff and closing parties.
"Honolulu Pride is our largest and most visible project. However, once the pandemic hit, we were unable to gather in person and we had a renewed sense for the need to create a safe space," Beppu says. "We came up with more programming that could be [physically] distanced. Our vision now is 'Pride 365,' and keeping our community engaged throughout the year."
To achieve this goal, the Hawaii LGBT Legacy Foundation launched Rainbow Town Hall, a series of intersectional dialogues presented via Zoom® that explore a variety of topics affecting LGBTQ+ individuals, families, and communities. Beginning in 2020, there have been nearly a dozen Rainbow Town Hall webinars featuring more than 40 diverse panelists. Topics have included mental health and overcoming the stigma of seeking help; finding safe and stable housing, especially amid the end of the COVID moratorium and the increasingly competitive housing market in Hawaii; and how gay-owned businesses have shifted due to the pandemic.
"I loved the event with Sasha Issenberg, who joined us on Zoom in 2021 to present his book about marriage equality [The Engagement: America's Quarter-Century Struggle with Same-Sex Marriage]. We were able to get the attorney, the defendants, and a lot of other legislators who were involved in ensuring that LGBTQ2+ individuals had the same rights as everyone else," says Hawaii LGBT Legacy Foundation Vice-Chairperson Sandy Livingston, PhD. "In 2022, Sasha and many of these same people joined us for an in-person gathering, where we could meet and greet those that changed the landscape of LGBTQ+ equality nationally, which started here in Honolulu."
Livingston, who was previously a political theory and history professor, moved from Italy to Hawaii in 2015 and learned about the Hawaii LGBT Legacy Foundation while working as the marketing director for Hula's Bar and Lei Stand. He has since become an Emmy-nominated filmmaker whose technical talents helped the Legacy Foundation produce Honolulu Pride events virtually in 2020, as well as find new ways to increase visibility for LGBTQ+ issues. "There is a renewed movement in the Islands … to be anti-LGBT and hostile towards mahu, trans, and two spirit people. I think one of our biggest obstacles is going to be confronting those narratives that are causing splits and divisions that are artificial," Livingston says. "What I foresee is battling constructs that aren't real and are just put in place to divide us."
As part of 2020's stay-at-home Pride celebration, the LGBT Legacy Foundation partnered with Lei Magazine to create "Aloha With Pride: Shaka and Shine," a 30-minute special that featured profiles of local LGBTQ+ trailblazers which premiered on KHON2 and ultimately reached close to 160,000 viewers. That year, the Foundation also created Pride Through Giving, a year-round fundraising campaign that aims to assist LGBTQ+ communities and other nonprofit organizations in Hawaii, such as the Hawaii Food Bank, Aloha Harvest, Gregory House, and the Hawaii Health and Harm Reduction Center. A college education grant fund was also established for LGBTQ+ students in Hawaii.
"With the skyrocketing cost of college, these types of education grants are even more important because many smaller colleges are closing. Financial support is especially important to this community, who often lose family because they don't support who they are or they want them to be someone else," says Livingston.
Interested in learning more about the Hawaii LGBT Legacy Foundation or volunteering? There are plenty of ways to get involved:
Stay up to date on Honolulu Pride 2022—including events, dates, and this year's Pride theme—through the Legacy Foundation website or social media.
Click here to find out about the next Rainbow Town Hall or watch past webinars. Click here to make a donation to the LGBTQ+ Center, the student grant fund, or the Legacy Foundation in general online.
You're about to exit BOH.com
Links to other sites are provided as a service to you by Bank of Hawaii. These other sites are neither owned nor maintained by Bank of Hawaii. Bank of Hawaii shall not be responsible for the content and/or accuracy of any information contained in these other sites or for the personal or credit card information you provide to these sites.