Insights & Stories
Moving to Guam? 3 Tips for Buying a Home
Reading time: 5 Minutes
July 28th, 2022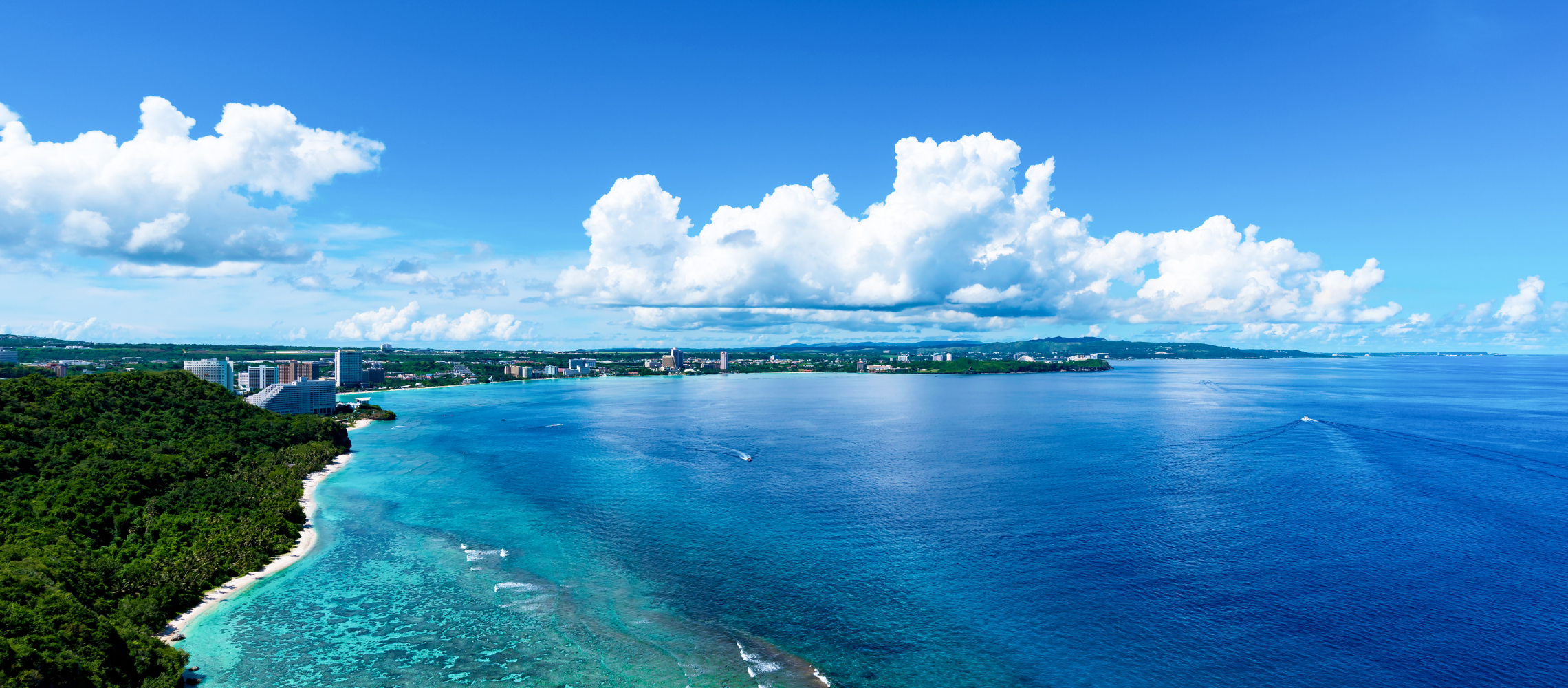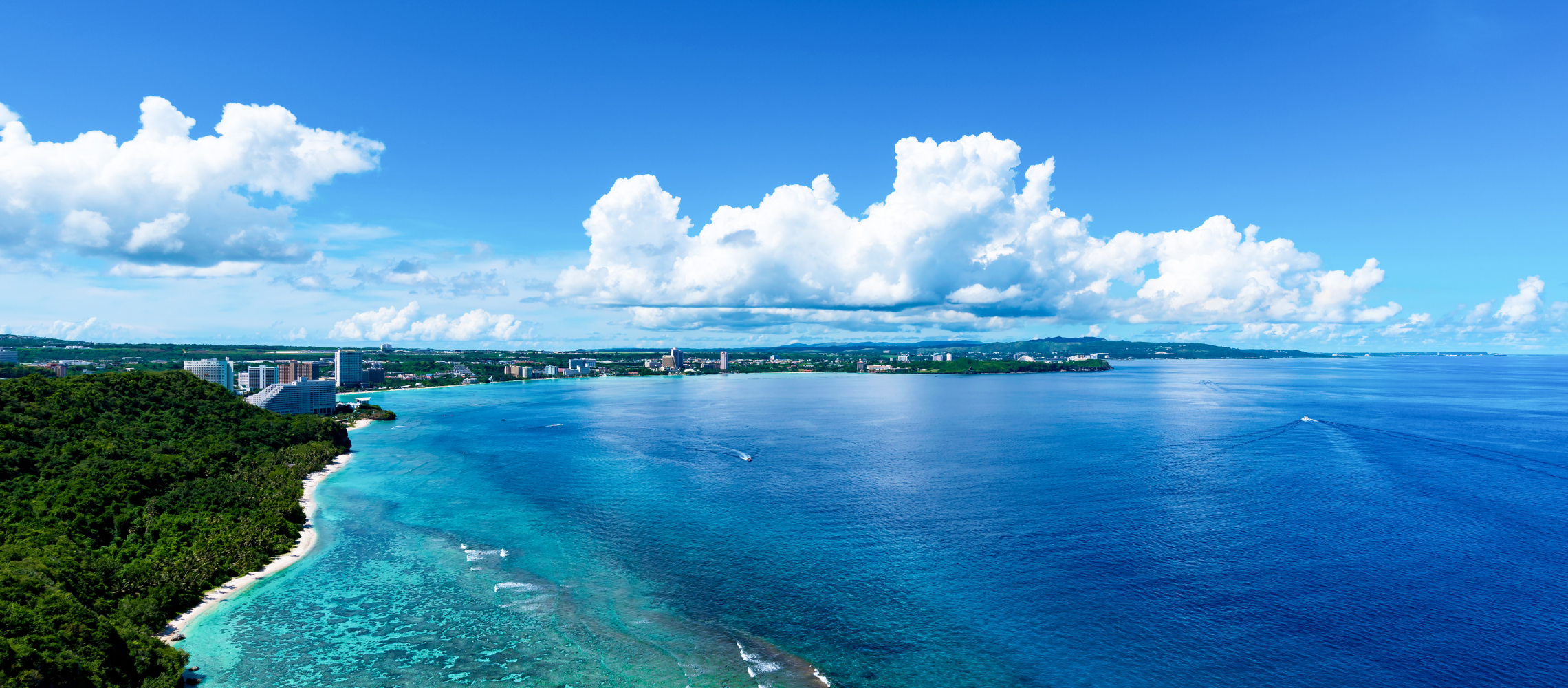 Even just a few years ago, the idea of suddenly moving to a remote tropical island at the edge of the Philippine Sea might be considered unusual. But the Micronesian island of Guam—with its pristine white sand beaches, vibrant coral reefs and lagoons, nightlife, and retail and entertainment options—is becoming increasingly attractive for those seeking a change of scenery or a change of pace.
As a result of COVID-19, 45% of full-time employees in the United States worked from home either all or part of the time in 2021 and that trend is expected to continue, even after the pandemic is over. Which begs the question: If you have the ability to work remotely from anywhere, why not do so from a house on the beach? Guam doesn't require a work visa because it is a territory of the United States and the currency is still the U.S. dollar.
However, if you are considering moving and buying a home in Guam, here are some important tips to keep in mind:
1. Know what you're looking for
Guam boasts a diverse mix of cultures, environments, and experiences across the island's 19 districts or villages. A working professional in their 20s or 30s will likely be interested in a different neighborhood than a married couple raising a family, or seniors looking for a place to retire. For example, outdoor enthusiasts might appreciate the southeast village of Inarjan, which is filled with scenic natural attractions, including tropical forests, picturesque waterfalls, and a collection of seawater pools. This quiet seaside community has a rich Chamorro history that predates the arrival of Magellan in 1521; explorers here can traverse historic caves featuring ancient paintings and petroglyphs that tell stories of this ancient place.
If you're interested in shopping and excitement, the village of Dededo on Guam's north shore boasts movie theaters, wildlife refuges, an amusement park, weekend flea market, and the island's biggest shopping center, Micronesia Mall. For military families looking to stay near a base, the northern village of Yigo is the home of Andersen Air Force Base and the military commissary and exchange. Meanwhile, city dwellers can feel at home in Tamuning, a village located on Guam's western shore that features the tourist center Tumon, duty free shopping centers, nightclubs, and other commercial attractions. Before moving to Guam or making any real estate decisions, it's important to familiarize yourself with the different areas of the island and determine your wants and needs.
2. Get prequalified with a local lender
In 2022, real estate is still largely a seller's market, with a high demand for new homes but a low inventory of homes available for sale. This makes buying any house or apartment an especially competitive process. However, one way you can prepare is by getting prequalified for a mortgage ahead of time so when you find the perfect home, you're ready to put in your bid.
A mortgage prequalification is when a financial lender calculates how much home you can afford based on your income, assets, and credit profile. It's usually best to work with local lenders when getting prequalified for a mortgage because they will have knowledge of Guam's unique neighborhoods, an understanding of the island's real estate climate, and access to local resources for homebuyers. For prospective homebuyers in the military, VA loans are also available. In 2022, the VA home loan limit in Guam is $970,800. Learn more about our VA loans.
3. Work with a local realtor
If you're considering buying a home in Guam, it's good to connect with a local realtor who can help navigate the homebuying process instead of using a realtor from off-island—or, even worse, attempting to handle the process on your own without an agent. Local real estate agents will know Guam better than realtors elsewhere. They'll be familiar with changing industry trends, the average prices for homes in different neighborhoods, and how the local market has evolved over time. They may also have the inside scoop on homes that are available but aren't yet listed on the market.
If you're already living in Guam or are planning on visiting to scout houses or apartments, a local real estate agent can schedule showings for you and meet you in person to see homes for sale. If you're not on-island, they may even be able to walk you through properties via video calls. Either way, local realtors can offer unique insights about the Guam housing market, including info about the types of homes on the market, the average size of homes available, and what new residents can expect when moving to Guam.
Interested in buying a home in Guam? Bank of Hawaii helps many people from all over the world buy homes in Guam and Hawaii. Let us help you navigate the process to buy a home that's right for you. Schedule a time to talk to one of our local lending experts.
Want to learn more about the homebuying process and the steps you can take to get started? We've got resources and tips—check them out.
You're about to exit BOH.com
Links to other sites are provided as a service to you by Bank of Hawaii. These other sites are neither owned nor maintained by Bank of Hawaii. Bank of Hawaii shall not be responsible for the content and/or accuracy of any information contained in these other sites or for the personal or credit card information you provide to these sites.