Insights & Stories
How to be Financially Ready for the Unexpected
Reading time: 6 Minutes
February 28th, 2020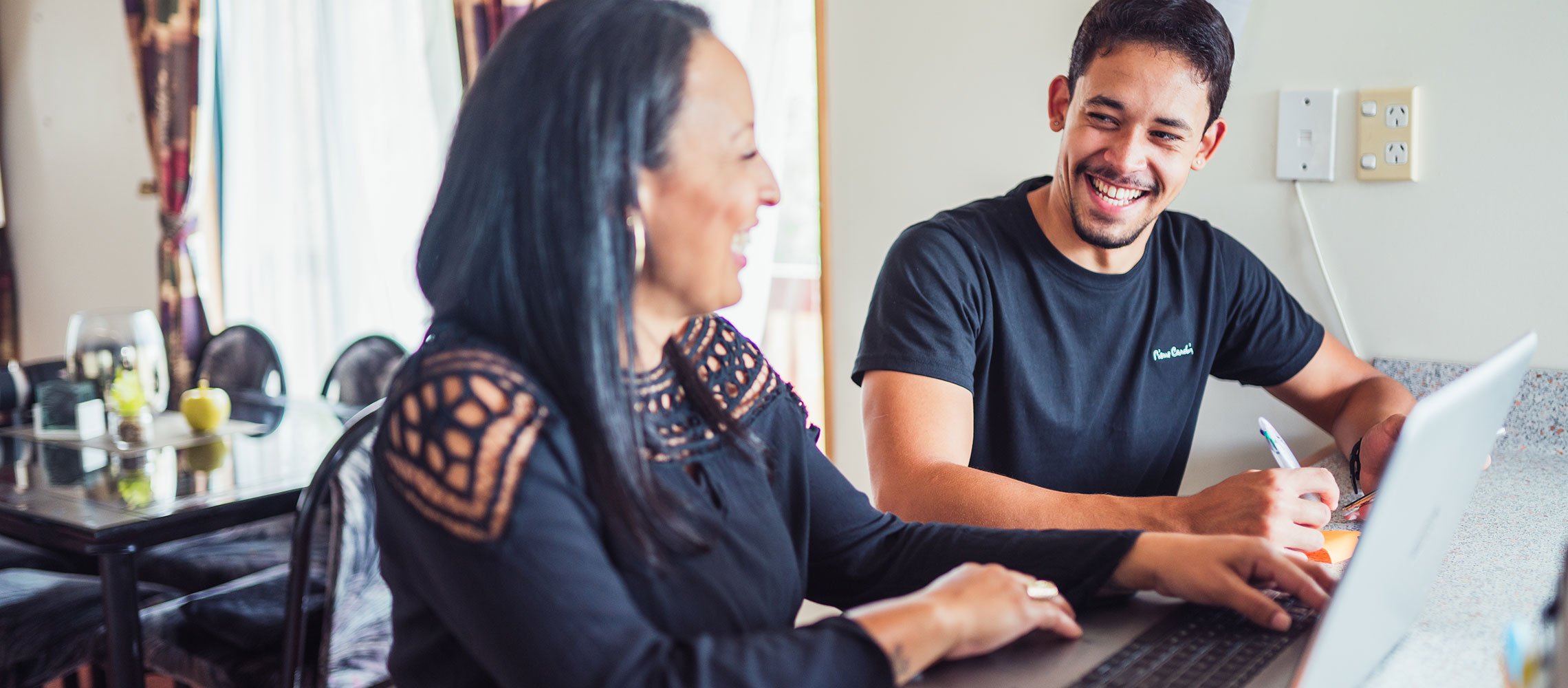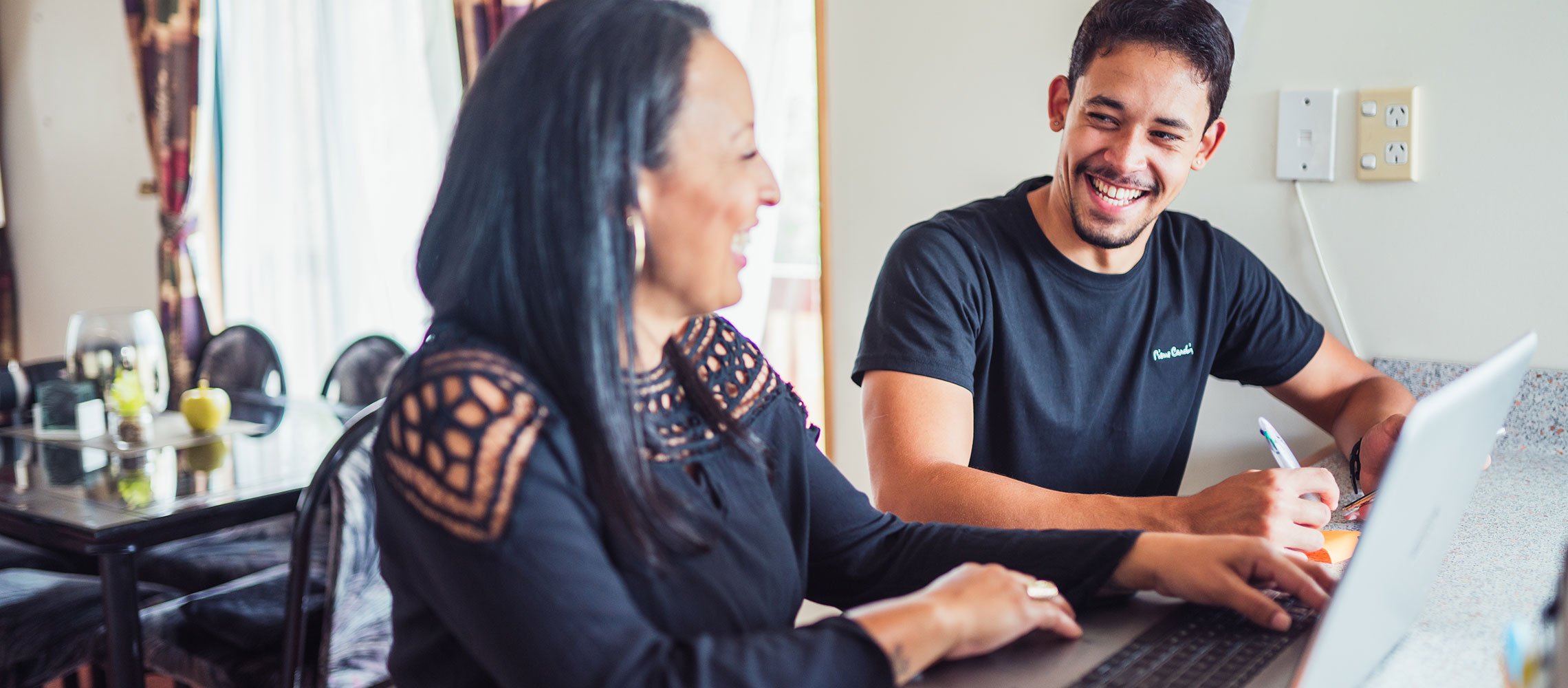 The brake pads on your car go and you're out $300. You have a cracked tooth and the dentist's bill comes to $500. A tropical storm buffets Hawaii, and the heavy winds and rain take a toll on your shingle roof. No matter who you are, life has a way of surprising with the unexpected. While you can't always prevent unfortunate (and expensive) incidents from occurring, there are a few common-sense steps you can take to protect yourself ahead of time. Should a disaster happen, the right plans can help to shrink financial burdens and minimize the disruption to your life.
1. Make sure you're signed up for your bank's online, mobile and remote banking options.
You never know when and where you'll need to access your financial accounts. Fortunately, these days, banks offer a broad range of banking solutions that aren't tied to their physical branch locations. When the unexpected hits, it's comforting to know that you can handle much of your banking right from your phone or web browser.
Online banking allows you to bank in the comfort of your home. You can check your bank balance, transfer money between accounts, pay bills, update your customer contact information and more. Getting an online account with your bank also unlocks other handy features, too, such as mobile apps. You should be able to set up an account right through your bank's website, or, if you'd prefer someone to walk you through the process, visiting a local branch will also work.
Mobile banking apps help you manage your money quickly and easily, anytime, anywhere, on your phone or tablet. Common features you should expect include mobile deposit, which allows you to deposit a check by taking a photo and depositing it through the app, and person-to-person payments, so you can quickly send and receive cash from friends, family and others.
These days, ATMs do more than just dispense money. You can often make cash or check deposits without an envelope.
Mobile apps are great, but sometimes you need to get things done over the phone—that's where a bank's Call Center comes in. You should be able handle most kinds of banking over the phone, including activating bank cards, getting your current balance and transaction history, making transfers and payments, setting travel notifications and more. Many of these functionalities can be handled automatically by a Call Center's voice recognition tools, but if you need to speak with a real human, that'll be an option, too. You'll want to program the number of your bank's Customer Call Center into your phone ahead of time, so you'll have it handy next time you're in a jam.
2. Set up an easily accessible emergency fund that covers four to six months of living expenses.
Even with careful budgeting and planning, you never know when you'll hit a financial bump in the road. According to the Federal Reserve, about 40 percent of Americans say it would be difficult to cover a $400 emergency. That's why it's important to save up an emergency fund, to handle unexpected expenses when they arise.
A cash stash of four to six months of living expenses should get you through most of life's sudden emergencies. When calculating how much you should save, consider all the different things you would need to pay for during a time of hardship: rent, food, utilities, credit card bills, childcare. It all adds up pretty quickly.
Also consider your specific life situation: If you work in a specialized field where jobs are hard to find or you have a lot of medical expenses, a larger cash cushion makes sense.
One of the most important features of an emergency fund is that it should be very liquid and accessible, so you can use the cash on very short notice without restrictions or red tape. The best place for an emergency fund is in a saving account at a bank. You can earn more interest than you would with a standard checking account, and because balances of up to $250,000 are federally insured, there's no risk of losing your money up to that amount, and you'll be able to withdraw money right when you need it.
Saving up a fund of four to six months' worth of expenses may sound daunting, but don't let that big number discourage you. It's natural for it to take a while to amass a fully stocked emergency account. Until then, set smaller goals for yourself such as $500 or $1,000 to build your saving confidence. Even these smaller sums can get you out of many financial jams and keep you out of debt.
3. Make sure you've got insurance set up to protect your family.
In addition to saving up an emergency fund, it's also important to protect yourself against the kinds of mishaps that can be even more costly—say in the tens of thousands of dollars, or even hundreds of thousands. By paying regular insurance premiums now, you can be covered in the event of a hospital stay, or a devastating natural disaster. Here are a few of the most important kinds of insurance you need to have.
Health Insurance
According to the U.S. Census Bureau, more than 27 million Americans have no health insurance, which is a big risk. A study published in the American Journal of Public Health in 2019 found that more than 65 percent of all bankruptcies in the United States are related to medical expenses, a figure that makes sense when you consider that the cost of just one day in the hospital can range from $1,000 to $4,000, and skyrocket quickly from there. It's critical to obtain health insurance to help you be prepared for the unexpected. Consider your personal health needs, as well as the potential cost of deductibles and copayments, before selecting a plan.
Life Insurance
For anyone with a spouse, children or aging parents, life insurance can be a vital tool to provide for those left behind in the untimely event of one's passing. Many industry experts suggest a plan that is able to pay out ten years of your current income, which can offer loved ones a useful financial cushion to assist with living expenses including mortgage payments, taxes, credit card debt, loans and childcare.
When determining your life insurance needs, it's a good idea to consult a financial expert, who can help you weigh some of the most important factors, such as your age, the number of dependents you have and your occupation.
Auto Insurance
Hawaii drivers are required to maintain an insurance policy that protects them and their passengers for a minimum of $10,000 per person in personal injury protection, but you'll want to consider having more than the legal minimum, so that you'll be able to realistically cover costs relating to bodily injury and property damage in case of an accident. The last thing you want is to skip out on a few more dollars of premiums per month, only to potentially owe thousands of dollars in damage that an insufficient policy won't cover.
Homeowner's Insurance
Homeowner's insurance is vital in covering the replacement value of your home and belongings in the event of a natural disaster, protecting against lawsuits resulting from property negligence and, often, securing a mortgage from a lender if purchasing a home or apartment. There are a variety of home insurance policy options, ranging from those that cover replacement value, the amount of money needed to replace a damaged or destroyed home with a home of comparable value in today's market; actual cash value, which is equal to the replacement cost minus depreciation; and guaranteed replacement cost, which pays the full cost of replacing a home, even if the total amount exceeds policy limits.
If you're not a homeowner, renter's insurance will protect your possessions if they are damaged or stolen. This type of insurance costs much less than homeowner's insurance⁠—between $180 and $360 a year, according to the National Association of Insurance Commissioners—but the policy often insures up to $100,000 worth of possessions.
4. Set up direct deposit with your employer.
If you're still getting paid by your job with a paper check, consider setting up direct deposit. Having your employer deposit your paycheck directly into the bank accounts of your choice comes with a whole range of benefits.
No. 1: It's faster and more reliable. Direct deposit puts money into your account right on pay day, saving you the extra time and effort of having to deposit the check yourself. You won't have the opportunity to lose the check either.
No. 2: It makes financial planning so much easier. Knowing exactly when money will be available lets you pay your bills more easily by setting up automatic payments that you know in advance will clear. And you can even have your employer direct deposit money into multiple bank accounts, further simplifying your monthly finances. For example, you can have a portion of your pay check go directly into savings, guaranteeing that you'll set aside that money instead of accidentally spending it.
5. Set up a safe deposit box for your most important financial documents
In the event of a house fire or a natural disaster, you'll want to make sure your most important financial documents are safe and secure. A bank's safe deposit box can offer security and peace of mind—as long as you know what to store there … and what not to.
Consider a safe deposit box for keeping property records, including the deed to your home and your car's title; personal records, including birth, marriage and death certificates; and an up-to-date inventory of the contents of your home, for insurance purposes. If anything unfortunate happens to your home, you'll appreciate having these vital documents safe and sound.
But think twice about storing anything in your safe deposit box that you may need to access at a moment's notice. Banks typically aren't open at night, on the weekend or on holidays, meaning that if you need to, for example, travel unexpectedly, you'll regret having your passport locked away. And skip the safe deposit box for documents that relate to your passing or incapacitation, such as the original copy of your will, or an advance health care directive. If you're not around to open the box, it will take longer to access those documents, delaying the carrying out of your wishes.
You're about to exit BOH.com
Links to other sites are provided as a service to you by Bank of Hawaii. These other sites are neither owned nor maintained by Bank of Hawaii. Bank of Hawaii shall not be responsible for the content and/or accuracy of any information contained in these other sites or for the personal or credit card information you provide to these sites.