Insights & Stories
6 Big Benefits of Setting up Direct Deposit
Reading time: 2 Minutes
October 7th, 2022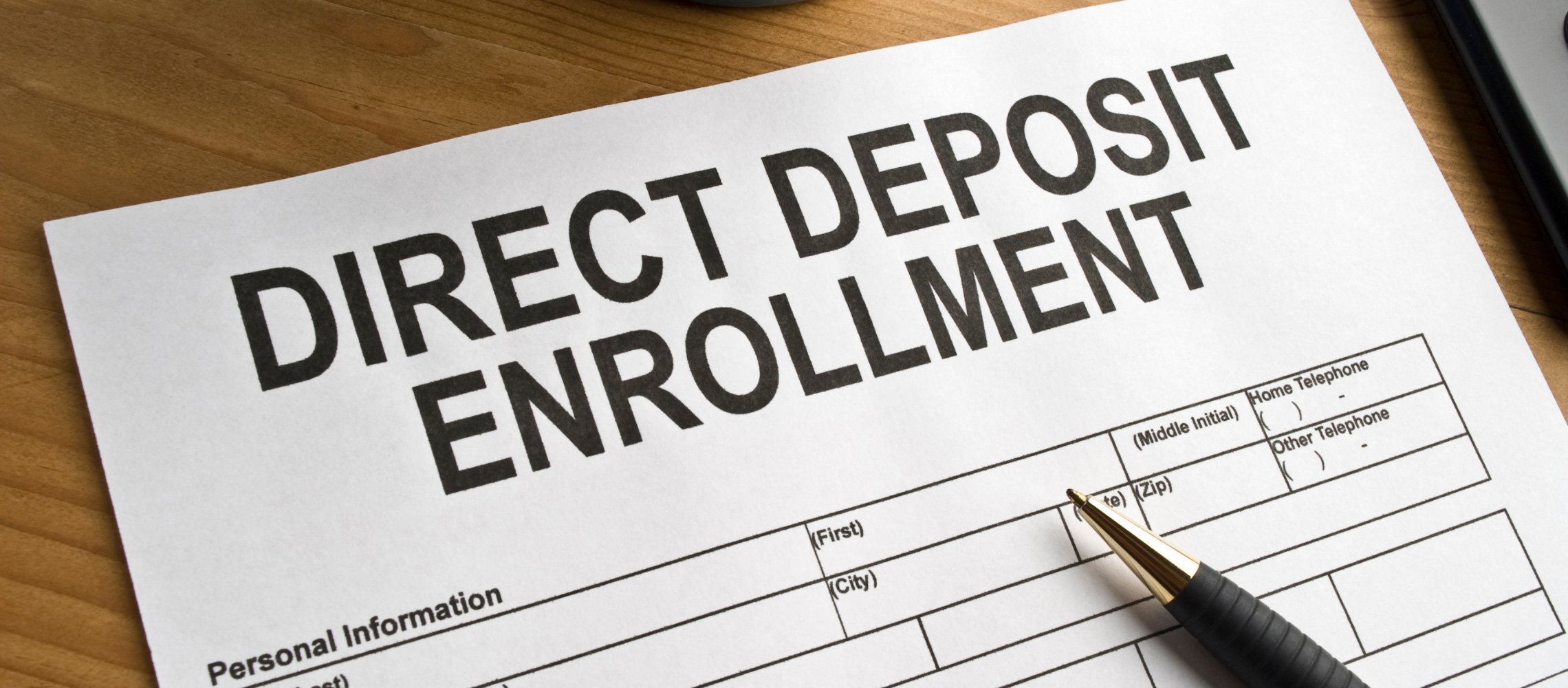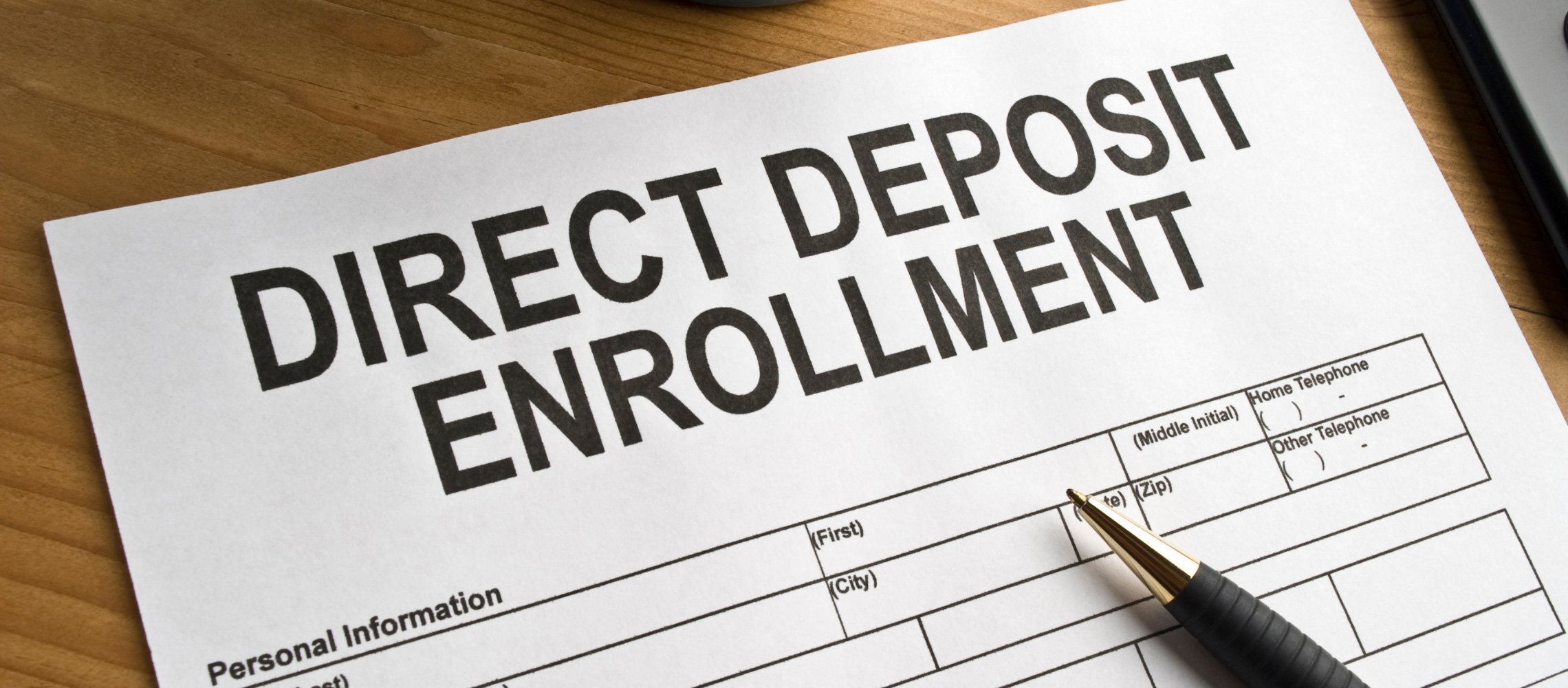 Are you still getting paid with a paper check? If so, it may be a good time to consider setting up direct deposit. Having your employer deposit your paycheck directly into the bank account(s) of your choice comes with a whole range of benefits.
No. 1: It's faster.
Direct deposit puts money into your account automatically at the beginning of each pay day, letting you access those funds right away, without having to wait for the money to show up in your account after manually depositing it.
No. 2: It's less hassle.
Direct deposit is set it and forget it—once it's activated, there's no need for you to spend extra time having to deposit the check yourself, either by visiting a bank or even with your bank's smartphone app. It also eliminates the possibility of you losing a paycheck or forgetting to deposit it, as well as the risk of it getting stolen.
No. 3: It makes paying bills and budgeting easier.
Knowing exactly when money will be available lets you pay your bills more easily by setting up automatic payments that you know in advance will clear.
No. 4: It can help you save more money.
Did you know you can have your employer direct deposit money into multiple bank accounts? This means you can set aside a portion of your paycheck ahead of time to go directly into savings, guaranteeing you'll set aside that money instead of accidentally spending it.
No. 5: It's safer.
Direct deposit is a more secure form of payment. Having fewer people view your account information every month makes this a safe and confidential way to receive payment.
No. 6: It's eco-friendly.
Because direct deposit happens electronically, it eliminates the need to print a paper check, paystub and envelope two times a month. Every little bit helps!
How to Set Up Direct Deposit
If you'd like to start reaping the benefits of direct deposit, it's easy to set up. Just take the following simple steps.
Ask your employer for a direct deposit form, either a paper form or an online application. Your bank may also be able to provide you with a form. If you have a Bank of Hawaii checking or savings account, you can find the direct deposit form here.
Fill out the form with your bank account information, including the bank's routing number (found on the bottom left of your checks), your account number and your own mailing address.
Confirm the deposit details. The most common option is to deposit 100 percent of your paycheck into a checking account, but typically you can also split the amount between multiple accounts.
You may need to attach either a voided check or a deposit ticket to your application to verify your bank information.
Submit the form to your employer. It may take several weeks for the direct deposit to become active, but once it does, you'll be all set!
You're about to exit BOH.com
Links to other sites are provided as a service to you by Bank of Hawaii. These other sites are neither owned nor maintained by Bank of Hawaii. Bank of Hawaii shall not be responsible for the content and/or accuracy of any information contained in these other sites or for the personal or credit card information you provide to these sites.