Insights & Stories
Get to Know Steven Sylvester: Steven's Favorite Markets
Reading time: 5 minutes
August 29th, 2023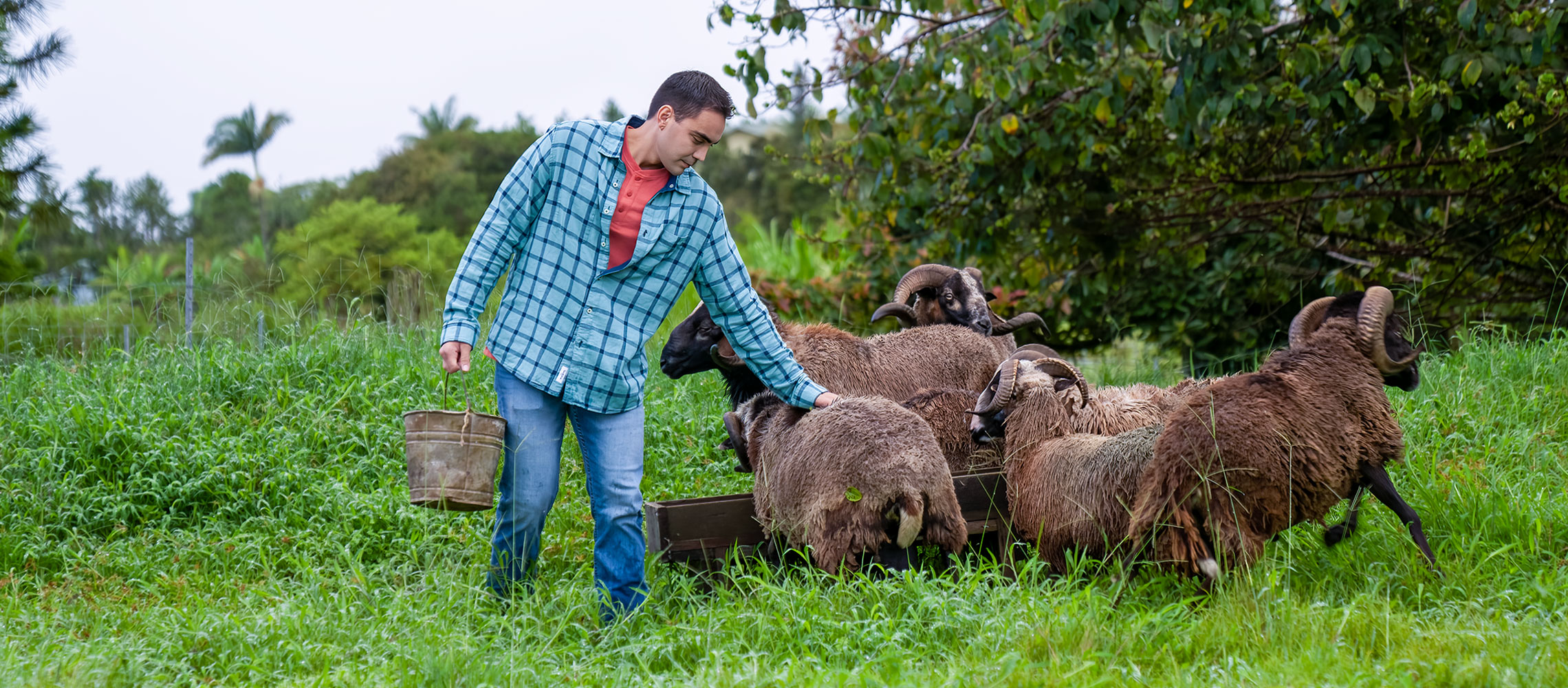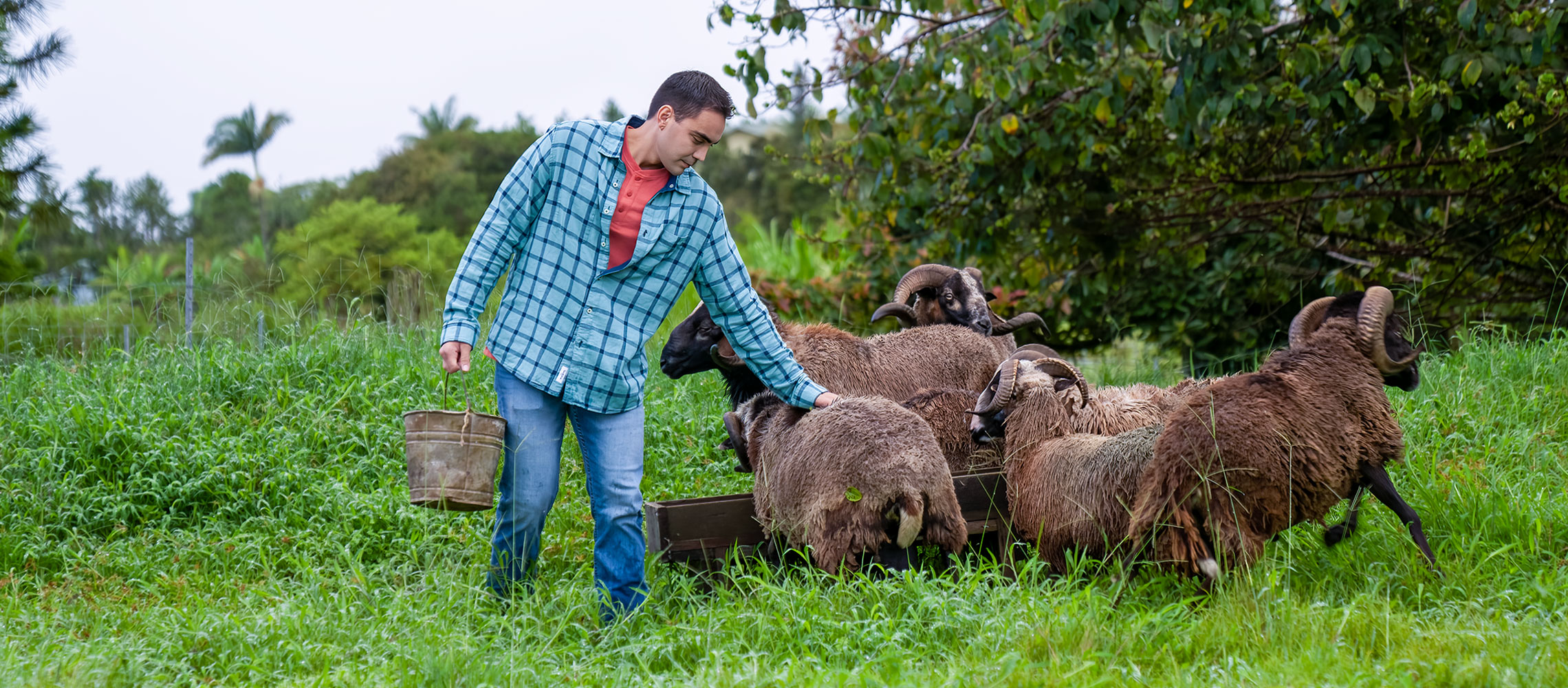 "Supporting local farmers' markets helps to support local, while getting the necessities you need for your ohana." – Steven Sylvester, VP – Branch Banking
Growing up on a farm, Steven understands the hard work, dedication, and time that goes into growing healthy food—and how local farms support a healthy community. That's why you'll find Steven checking out local farmers' on the weekends. As a farmer himself, he loves the experience of visiting the local markets—supporting his fellow farmers—many of whom he has personal relationships with, seeing the community come together, all while picking up the groceries and other necessities he needs for his family.
Want to stop by some of Steven's (many) favorite markets? We've listed a handful below:
Kinoole Farmers Market
Located just down the street from our Hilo branch, the Kinoole Farmers Market is open on Saturday mornings. With ample parking available, it's a convenient option featuring 100% locally grown products from farmers across the island. An added bonus? Its early hours make it a great way to start your day, leaving the afternoon open for you to feast on your fresh produce.
Volcano Village Farmers Market
Held on Sunday mornings at the Cooper Center, this farmers market features farmers, bakers, local jewelry makers, and more. Mostly frequented by locals like Steven, it's a great place to catch up with family and friends. Stop by in the morning to get an assortment of produce, snacks, and desserts and head out for a picnic.
Hamakua Harvest Farmers Market
This unique farmers market offers a variety of local produce, food, and goods as well as weekly entertainment and educational programs so visitors can learn more about the region and history of the area. This market is an especially great option for those with children looking to deepen their understanding of the needs of our community through fun and interactive sessions.
Makuu Farmers Market
With live music, a food court, and entertainment, this market has a lot to offer. Not only will you find local produce and food, clothing, and plants, but you'll also discover upcycled and recycled products like jewelry and clothing for sale—fostering the practice of sustainability. Located about 20 minutes outside of Hilo by car, it's a quick trip to explore something new.
Waimea Midweek Farmers Market
The Waimea Midweek Farmers Market is open on Wednesdays, usually from 9 a.m. to 2 p.m. HST. This farmers market features farmers, ranchers, and local businesses selling a variety of fresh produce, meat, dairy, and other locally made products—making it the perfect spot if your shopping list is eclectic. In addition to seeing Steven, you might even spot Mana Up cohort member Pawniolo Pets if you stop by.
Hilo Farmers Market
The Hilo Farmers Market is a great option for those looking to buy local produce, crafts and gifts. As the largest farmers market on Hawaii with over 200 vendors, this farmers market is a great option for both locals and visitors due to the myriad of farmers and artisans that attend. The market is usually open daily (which is convenient when friends visit from the mainland), but usually has the largest number of vendors on Wednesdays and Saturdays.
There are many other incredible farmers' markets across Hawaii and across the state—don't just stick to this list. Every purchase made at a local market or farm fuels our local economy, strengthens our community, and allows us to stay close to home—all while enjoying what makes Hawaii so unique.
Want to learn more about others who make Bank of Hawaii the bank of Hawaii? Visit our stories archive.
---------------
The individuals and owners of any other trademarks, logos, brands or other designations of origin shown, named or mentioned herein did not sponsor, endorse or preview this article.
Information, hours, and locations of markets was accurate as of time of publish. Please check the organizations websites to confirm before planning your visit.
You're about to exit BOH.com
Links to other sites are provided as a service to you by Bank of Hawaii. These other sites are neither owned nor maintained by Bank of Hawaii. Bank of Hawaii shall not be responsible for the content and/or accuracy of any information contained in these other sites or for the personal or credit card information you provide to these sites.