Insights & Stories
Debt Matters: How to Save Money Every Month with a Personal Loan
Reading time: 4 Minutes
March 18th, 2021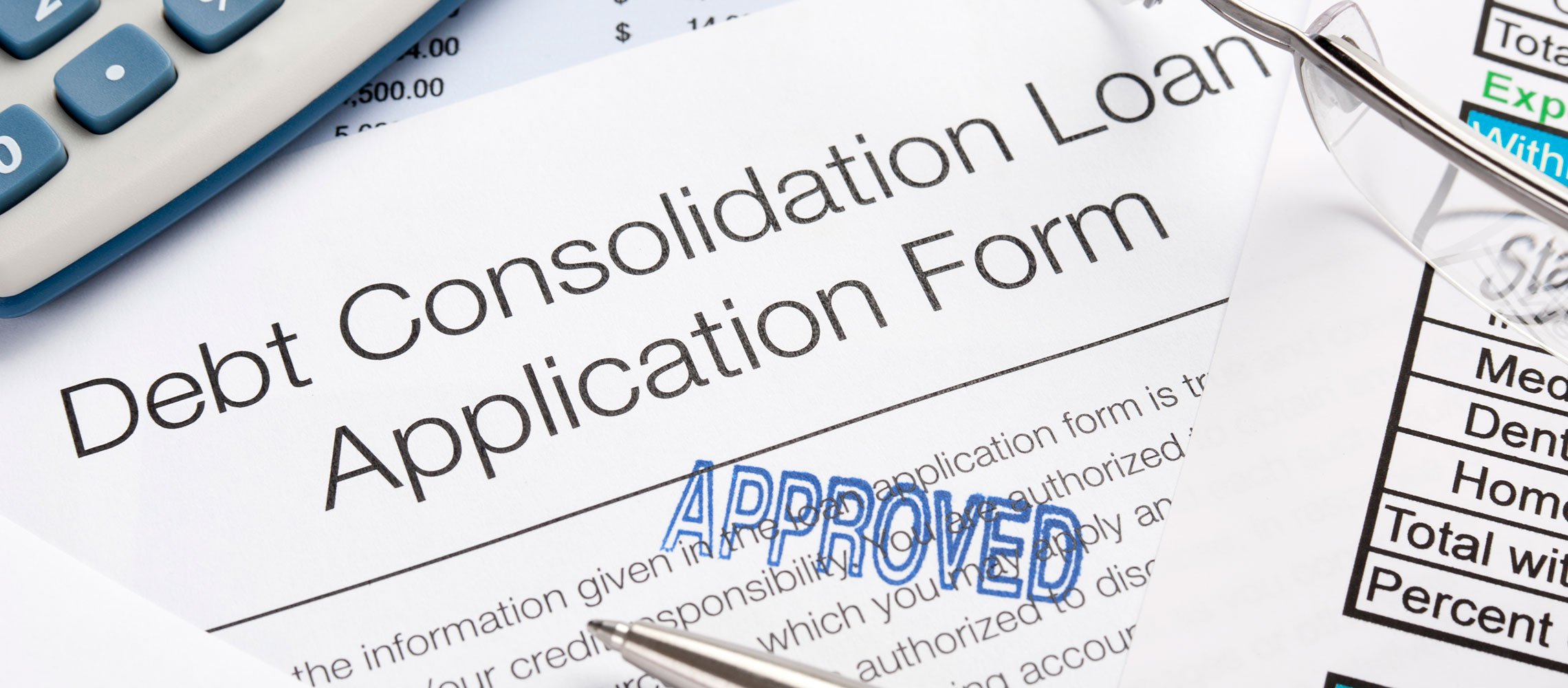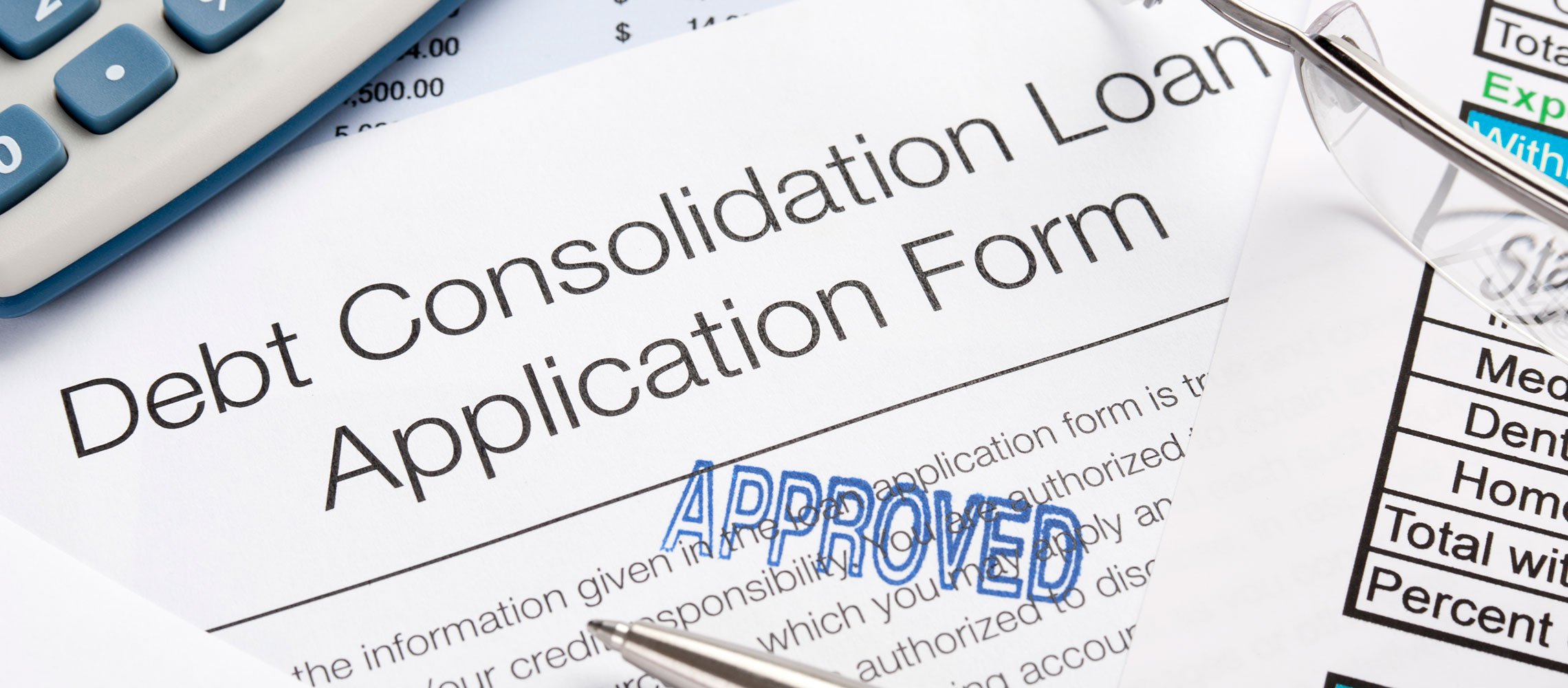 If you're carrying revolving balances on one or more of your credit cards, you might be wondering how to start paying down your debt, and save money.
Using a personal loan for debt consolidation might be the solution you're looking for. That's because, even if you're comfortable making your credit card payments each month, the interest you're paying on the revolving balances can add up quickly, especially if your cards have interest rates in the high teens or higher (the average credit card interest is 20%*). If you're able to convert that high interest rate debt to a lower interest rate, you'll immediately be paying less money toward interest, meaning you'll be able to pay down your overall principal balance faster.
How Debt Consolidation Works
Here's the basic concept behind debt consolidation: You open a new personal loan in the amount that you owe on your credit cards, and use that money to pay them all off. Your loan will likely have an interest rate between 10 percent and 15.50 percent, much lower than what you have with your credit cards.
You'll pay less on overall interest charges with a lower interest rate. Even if you keep paying the same amount each month as you did when making all of your individual credit card payments, you could pay down your debt faster with a debt consolidation loan than if you'd kept making the payments individually to each credit card.
What Could Your Interest Savings Look Like?
When you use a personal loan for debt consolidation, the savings could really add up. Here's a look at how your monthly payments and amounts of interest paid might look with $10,000 in total credit card debt across three different credit cards.
Note: figures below assume a minimum monthly payment equal to 4 percent of your statement balance.
| | Starting Balance | APR | Starting Minimum Monthly Payment | Time (months) to Pay Off Balance** | Total Interest Paid** |
| --- | --- | --- | --- | --- | --- |
| Credit card 1 | $3,500 | 22.00% | $140.00 | 135 | $2,706.57 |
| Credit card 2 | $2,500 | 19.50% | $100.00 | 111 | $1,528.70 |
| Credit card 3 | $4,000 | 25.00% | $160.00 | 156 | $3,985.86 |
| Total | $10,000 | | $400.00 | | $8,221.13 |
*Starting Minimum Monthly Payment is based on 4.00% of the Starting Balance.
**Time to Pay off Balance and Total Interest Paid assume the minimum monthly payment equals 4.00% of each ending balance paid on the 30th day of each month with a minimum of $15.00, example also assumes no fees or additional card usage.
If you were to take out a debt consolidation loan for that same $10,000 at an APR between 10 percent and 15.5 percent, here's how those figures would change:
| | | | | | |
| --- | --- | --- | --- | --- | --- |
| | Balance | APR** | Minimum Monthly Payment | Time (months) to Pay Off Balance** | Total Interest Paid** |
| Personal Loan | $10,000 | 10.00% - 15.50% | $212.47 - $240.53 | 60 | $2,696.27 - $4,331.93 |
*Minimum Monthly Payment based on a 60 month loan term at the APRs shown above.
**If you choose a different loan term, it will result in different APR, Minimum Monthly Payment, Time to Pay Off Balance, and Total Interest Paid.
In this example, consolidating debt with a personal loan will give you a lower monthly payment, allow you to pay off your debt in six years, and save you at least $3,889.20 in interest.
If you opened a new personal loan and continued to pay the same $400.00 a month that you were paying in credit cards you would pay off the debt even faster.
Are there Additional Benefits to a Personal Loan for Debt Consolidation?
In addition to being one of the best ways to save money on high interest debt, debt consolidation with a personal loan comes with other great benefits that can help you keep on top of your finances.
Simplify your bill paying routine: When you consolidate several credit card balances into a personal loan, you'll say goodbye to multiple payments each month and only have a single monthly payment.
Potentially boost your credit score: Credit bureaus like to see that consumers have a mix of different kinds of debt. Taking on a personal loan can diversify the debt mix on your credit report and potentially boost your credit score.
Could free up cash for emergencies and savings: By offering lower monthly payments and a shorter repayment term, debt consolidation can help free up cash to add to your emergency fund. A well-stocked emergency fund can help prevent the need to use credit cards when the unexpected hits. Once you have a well-stocked emergency fund, you can use the extra cash each month to advance your other savings goals. No matter your goals—from retirement and educational savings to a remodeling project on your house—having extra cash on hand can really help.
What Do I Need to Get Started?
Debt consolidation can be a great strategy for saving money and paying down credit card debt, but it's not for everyone. You'll need a few things to make it work for you.
A good credit score: In order to qualify for a personal loan, you'll likely need a credit score of at least 650 or higher. And the best rates on debt consolidation loans are available to consumers with a 700 credit score or higher. If you don't know your score, head over to Free Annual Credit Report and get yours once per year at no cost.
The ability to make your payments on time: If you're struggling to make your monthly credit card payments on time, debt consolidation may not be the right answer for you. Your first step should be to reach out to your current creditors to negotiate a repayment agreement that works for your budget.
A commitment to stop spending on your high-interest credit cards: Debt consolidation only works if you commit to not taking on new debt. Don't be tempted by your newly-available credit and run those balances up again—you could end up in a worse situation than when you started.
To get started consolidating your debt, it's easier than ever to apply for a personal loan online at Bank of Hawaii. Take a look at our offerings and find a personal loan option that works for you.
*According to Bankrate data as of 12/28/2022
You're about to exit BOH.com
Links to other sites are provided as a service to you by Bank of Hawaii. These other sites are neither owned nor maintained by Bank of Hawaii. Bank of Hawaii shall not be responsible for the content and/or accuracy of any information contained in these other sites or for the personal or credit card information you provide to these sites.
Redeeming your approved personal loan is fast and easy.
You can start the redemption process through one of three convenient ways:
Online Banking Login – Use your Bank of Hawaii online banking username and password
Debit Card and Pin – Use your Bank of Hawaii debit card number and 4-digit pin
Contact information – Use your contact information and redemption code provided to you through email or mail
If you prefer to redeem in person, visit any Bank of Hawaii branch. You can also save time by booking an appointment. Please remember to bring your government issued photo ID and redemption code.