Insights & Stories
Childhood Cancer Awareness Month: Spotlighting Hawaii Children's Cancer Foundation
Reading Time: 10 Minutes
September 9th, 2022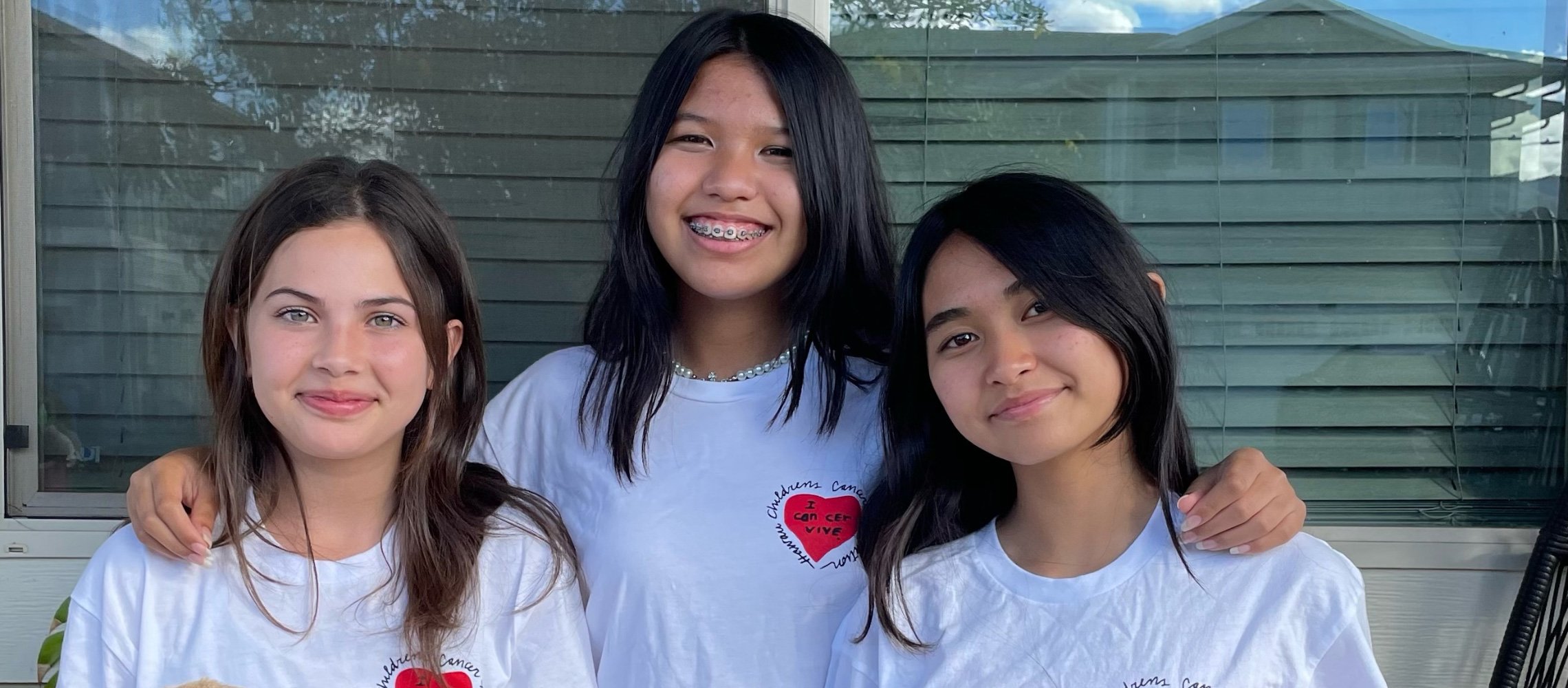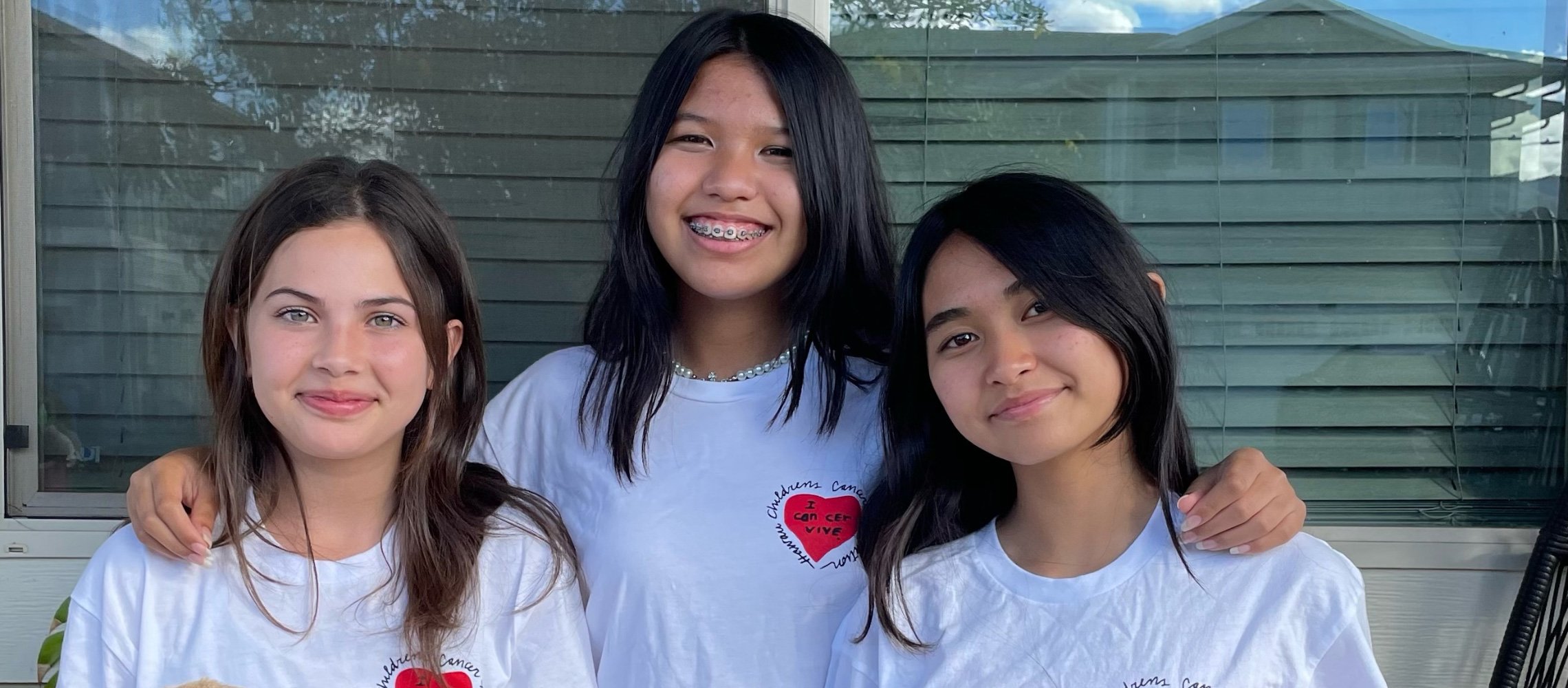 No matter what age you are, learning that you have cancer can be scary and stressful. But if you have a child who is diagnosed with cancer, the news can be especially devastating. There may be many questions: Are childhood cancers different from adult cancers? Are recovery rates for childhood cancers higher than adult cancers? Are long-term side effects of childhood cancers a concern? (The answer to all three questions is yes.)

However, one question that families shouldn't have to ask is whether or not they will be able to afford to pay their bills while they're caring for a child with cancer. Thanks to the Hawaii Children's Cancer Foundation (HCCF), local families that have children with cancer are able to receive support in the form of critically needed funds. In honor of Childhood Cancer Awareness Month, we celebrate the efforts of HCCF, which has offered assistance to children with cancer for more than 30 years in Hawaii.

"Our primary goal is to help provide financial support to families so they don't have to worry about not being able to pay their electricity bill or missing a mortgage payment or not being able to fly from the neighbor island to Oahu for care," says Michelle Meredith, executive director of the Hawaii Children's Cancer Foundation. "Families may need support to pay for a variety of expenses specifically related to the diagnosis, like medical bills. Or it could be that one parent is having to take off work to help their child's treatment and now this family doesn't have the same income. We're here to help fill the gap."

Each year, roughly 12,500 children under the age of 20 in the United States will be diagnosed with cancer. It is the leading cause of death by disease for children between the ages of one to 14 in the United States; the median age of diagnosis is just six years old. At any given time in Hawaii, as many as 200 children may be undergoing treatment for cancer, with the length of time averaging between 12 months to three years. In 1991, a statewide needs assessment revealed there wasn't a specific organization able to meet the needs for families with children facing cancer. In response, a motivated group of parents and medical providers came together to form the Hawaii Children's Cancer Foundation with the goal of assisting, supporting, and advocating for the needs of children diagnosed with cancer, as well as their families and long-term survivors of childhood cancer.

HCCF offers a wealth of services and programs for local families, including support groups, workshops, book and supplies reimbursement for cancer survivors who are attending college or a vocational training program, and "Kokua" baskets filled with goodies, including gift cards, stuffed animals, and blankets to help children have a better hospital stay. (Not bad for an organization that only consists of an executive director, one part-time employee, and a board of directors.) HCCF's most widely used service is their financial assistance program, which helps families pay for expenses that aren't covered by insurance, such as housing costs, utilities, groceries, and transportation. In 2021, HCCF's financial assistance program was able to provide about $230,000 to Hawaii families that have children with cancer.

"Typically when a child is first diagnosed, the family is focused on dealing with what needs to be done immediately for the child. When they're ready, usually four to six weeks later or so, they'll connect with us and we'll have a conversation about the services we provide," Meredith says. "HCCF provides $4,000 a year for families with children in active treatment. They'll submit paperwork and make a request—for example, to cover that month's electricity bill—and we'll write a check to the electric company on their behalf."

"It might sound a little strange but whenever I'm signing a check that will help a family, it gives me reassurance that I'm on the right path. In their time of need, the last thing I want families thinking about is financial trouble. They should be focusing on caring for their loved ones," says Christopher Otto, president and CEO of Bankoh Investment Services Inc. and current president of the HCCF board of directors.

Otto understands the importance of putting cancer care first; in 2012, he was diagnosed with early stage IV nasopharyngeal cancer, a rare type of head and neck cancer that put Otto on a feeding tube for six months due to the intense radiation treatments he underwent. At the time, Otto had just gotten married, bought a house, and his first child was less than a year old when his doctors informed him that he had cancer and it was spreading quickly. "I did everything that you think you're gonna do, have a family and settle down. This turned my whole life upside down. I decided, if I survive this, I have to pay it forward and help people just as how others helped me," Otto says.

After more than a year of treatment, Otto's cancer went into remission. When a Hawaii Children's Cancer Foundation board member later reached out to him about volunteering, Otto took it as a sign. "I think that everything happens for a reason. … I thought of this as a way to give back and I jumped at the opportunity." Otto has served for six years on the HCCF board, where his professional career and personal passion of giving back have been able to align; Bank of Hawaii Foundation was recently a Silver Sponsor for HCCF's annual fundraiser at Murphy's Bar and Grill, where the organization was able to net $87,000 for Hawaii families. Next June, Otto will celebrate 10 years of being cancer-free.

"The doctors said I wouldn't be able to have another child because I had too much radiation but, by the grace of God, my family was blessed with a three-year old," says Otto. "I personally believe that one of the reasons we're put here on Earth is to help other people and children in particular. With [HCCF], we're able to support people through one of the biggest challenges of their life, which is fighting cancer. That's what we're here to do."

At this year's fundraiser, HCCF Honorary Chair and Board Member Dr. John Lederer of the Cancer Center of Hawaii introduced the crowd to a man in his twenties who had previously been diagnosed with cancer as a child and was now getting married. "Dr. Lederer talked about what it's like to care for these children in the hopes that they're going to be able to do the things that every child should get to do—graduate, drive a car, go to college, get married…" Meredith says. "This young man was one of Dr. Lederer's former patients; he and his fiancé actually ended up winning the raffle drawing grand prize, which was a staycation package at the Sheraton."


"Our board members all have other full-time jobs but individuals, like John Lederer and Dr. Bob Wilkinson, have been with our organization since the inception," says Meredith. "We all want to see these children do well and move on in life. Our goal is to provide support to families on this journey; we're thankful for the opportunity to help."
To learn more about the Hawaii Children's Cancer Foundation and how to get involved, visit hccf.org.
You're about to exit BOH.com
Links to other sites are provided as a service to you by Bank of Hawaii. These other sites are neither owned nor maintained by Bank of Hawaii. Bank of Hawaii shall not be responsible for the content and/or accuracy of any information contained in these other sites or for the personal or credit card information you provide to these sites.