Insights & Stories
Celebrating Women's History Month – The Power of Female Entrepreneurship and Its Impact on our Local Communities
Reading time: 12 minutes
March 27th, 2023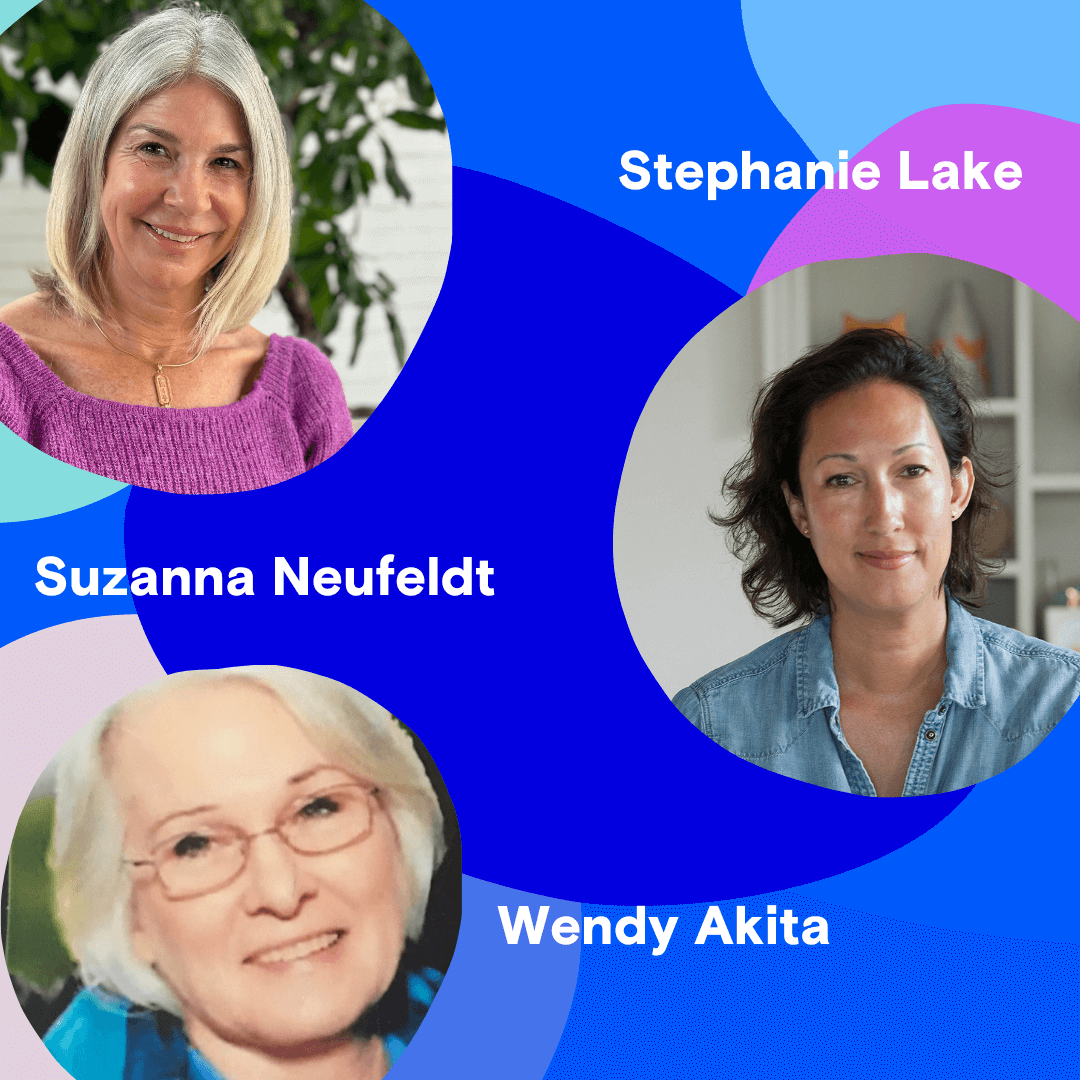 March is Women's History Month in the United States, honoring women's accomplishments and recognizing the contributions women have made throughout American history. This month-long celebration corresponds with International Women's Day on March 8, a global holiday that dates back to more than a century ago.
On March 8, 1917, women textile workers in what is today Saint Petersburg, Russia, revolted against food shortages, authoritarian rule, and for World War I to end. This city-wide demonstration helped spark the second Russian Revolution, which led to the abolishment of Russia's monarchy and gave women the right to vote.
In 1977, the United Nations proclaimed March 8 as an official UN holiday. In the United States, Women's History Day was expanded into Women's History Week in 1980, thanks to the efforts of former President Jimmy Carter, historian and author Gerda Lerner, and the National Women's History Alliance. In 1987, Congress designated the month of March as Women's History Month.
As of 2019, there were nearly 13 million women-owned businesses in the U.S., representing an estimated 42% of all businesses in the country, employing 9.4 million workers, and generating $1.9 trillion in revenue. Of that, roughly 40,375 businesses were owned by Native Hawaiian and Pacific Islander women, employing upwards of 16,600 people and earning more than $2.8 million.
In honor of Women's History Month, here are a few female entrepreneurs making an impact. From creating dazzling visual displays to physical therapy for kupuna to transportation for keiki, these women-lead businesses are providing critical services and products for our local community.
Wendy Akita, Akita Enterprises
Wendy Akita may not have started Akita Enterprises⁠—that dates back to 1946 with Akita's in-laws⁠—but since the late 1980s, she has been the lynchpin for this transportation organization on Kauai. First, as a backup driver helping to move mail everywhere across the island, from Kekaha to Hanalei. Today, she's the president of the company, responsible for overseeing operations and managing contracts with organizations, such as the Hawaii Department of Education; Akita Enterprises provides transportation services for Kauai's public school students. They also still serve as a U.S. Postal Service contractor, managing six trucks that transport mail between the island's post offices and the airport 363 days a week. The company has banked with Bank of Hawaii for close to 60 years. "My husband was the president for about 40 years. He mentored my partner Josie and I; she started as an accounting clerk and I was a backup driver, and we just worked our way up the corporate ladder over the years," Akita says.
She has seen the business through its ups and downs. Akita celebrated when the company's finances were strong enough to allow them to purchase a fleet of vehicles outright instead of leasing them. But she's also weathered the storm during difficult times—such as during COVID, when only a limited number of their buses were allowed to transport children to school, due to lockdowns and physical distancing limitations. "Our major issue is retaining enough commercial drivers to cover all our school runs," says Akita.
One benefit of Akita Enterprises is having a repair shop in-house, which helps to keep some of their vehicle maintenance costs down. Wendy Akita makes education a priority; when opportunities arise for her mechanics to learn about the newest vehicles (most of which require as much knowledge about sophisticated car computer systems as they do basic car mechanics), she sends the team out for training.
"In any type of business you go into, it's important to understand the rules and regulations of your industry," Akita says. "Before you get involved, you need to know what you're getting yourself into."
Carole Jacobs, Red Bamboo
In 2006, Carole Jacobs joined five friends on a trip to Bali. Inspired by the beautiful artwork and furniture she found while traveling there, Jacobs decided to purchase a few items for a garden party she began planning for when she returned home. "The next day, I thought, 'maybe I should buy a few more pieces,'" Jacobs recalls. "We were there for two weeks. By the end of the trip, I came back with a 20-foot shipping container."
Jacobs initially planned on selling the furniture wholesale when a prime retail storefront location suddenly opened up in Kailua. A handshake deal with the property manager was the start of Jacobs' lease⁠, and Red Bamboo was born. Nearly 20 years in business, Jacobs still imports stunning furniture from Bali. But the business has grown into home goods, handicrafts, and original artwork. "You don't want shoppers to walk past your store just because they're not looking for furniture," Jacobs says. She developed a line of bedding, placemats, interior wear, and children's clothes to expand Red Bamboo's product line over the years. The boutique also features a diverse line of paintings featuring tropical scenes; instead of competing with nearby art galleries selling works for tens of thousands of dollars, Red Bamboo's artwork retail for between $300 to $600. "It's perfect for first time homebuyers, vacation rentals, or realtors who are staging homes and can't afford to have a $8,000 piece on the wall."
For budding entrepreneurs looking to start their own business, Jacobs recommends planting roots in the local community. "I think it's good to give back as a new owner. Get involved with the Chamber of Commerce or Rotary. Let people know you can help with charity events or donate, if you can. Find a bank that's in your neighborhood and you feel comfortable with. And always keep learning yourself," says Jacobs, who recently attended a digital marketing workshop at the Patsy T. Mink Center for Business and Leadership in downtown Honolulu.
"I also can't say enough about having a staff you work well with. Give them some independence where they can suggest some ideas and grow with the business," Jacobs says. "I know it's been a real struggle these last couple years for businesses to find people. But a good staff has allowed me to take time to grow the business and get other projects done."
Suzanna Neufeldt, PTWorks
As a physical therapist at one of Hawaii's long-term nursing care facilities, Suzanna Neufeldt wasn't surprised 15 years ago when she stopped working one day after her contract ended. However, one of the doctors at the facility asked if she still might see patients as part of an outpatient clinic. Neufeldt enjoyed providing geriatric care for Hawaii seniors, but she also had two young children at the time. She offered to assist with only five patients two days a week, until she realized the need for on-site therapy services for kupuna throughout the island. Neufeldt eventually grew from a one-woman operation to a team of 13 employees that services 18 different assisted living facilities and care homes throughout Oahu.
"This all started because I just enjoyed working in geriatrics. I love our kupuna. There was never a vision of having a team of employees; it just happened organically," says Neufeldt, who has made it her priority to provide the best physical therapy care possible for local seniors⁠ (as well as making sure that her employees have enough work and are making enough to live in Hawaii). "Luckily, I have found that if you love what you do and you're good at it, you're naturally going to get referrals. In Hawaii, people's names get spread around and you kind of become the go-to."
Neufeldt's secret to success in business is putting the time into one's work and focusing on the product or service, not the bottom line. "My goal has always been to provide the highest quality care. If you start a business saying, 'I have to make X amount of money,' I think you're setting yourself up for failure. If you have a passion for your work, that is what will drive you and that's how you'll be successful," Neufeldt says. "But you do have to put in the hours. Especially when my company was starting out, I'd be working 60- or 70-hour weeks. But I knew it was for the benefit of my patients and my employees and that was worth it."
Stephanie Lake, PLATFORM
20 years ago, Stephanie Lake was working as a store manager in corporate retail when she noticed that most commercial marketing efforts were limited to traditional media⁠—and mediums. Instead of signs and posters, Lake imagined giant foam candy bars announcing Halloween in Kailua Town and 10-foot-tall shopping bags in honor of New Year Fukubukuro celebrations at the Royal Hawaiian Center. She quickly gained a reputation as one of Hawaii's most creative and versatile visual marketing professionals. Today, if you encounter larger-than-life displays, such as the glowing letters that spell A-L-O-H-A at Kahala Mall or the 45-foot-tall tree you can walk beneath at Kapolei's Ka Makana Alii, you can be sure that Lake and her company PLATFORM played a role.
"When we started, services like ours did not exist. We offered a unique perspective on projects and events. Now properties are open to unconventional concepts that are individually tailored to engage with their customers," Lake says. As a small company, PLATFORM requires Lake to wear many hats. The toughest part of the job isn't often her latest creative project but finding time to juggle multiple roles in the organization: "I am the marketing department, creative division, HR, accounting, president, and cleaning crew. Allocating my time to effectively operate and expand still continues to be my biggest challenge."
During the pandemic, Lake was able to secure a PPP loan to assist with day-to-day operations and expenses during a time when her company's work was put on pause. "I really didn't know how to navigate the loan process. I reached out to Ester, one of the managers at my Bank of Hawaii branch, and she was key in facilitating the process. They really understood the stressors that small businesses were under," says Lake.
Her advice for new business owners? "Start small. Test your product or service in the market to see if you need to improve or scale up, and it gives you time to do so," Lake says. "As new generations value experience over product, PLATFORM is adapting. Supporting seasonal events and holidays are still very important, but we're moving towards assisting clients with brand and product development. Our goal is to increase and expand our bandwidth."
Bank of Hawaii is proud to support Hawaii's female entrepreneurs as well as diversity and inclusion at all levels for a more sustainable future.
To reach additional resources for women-owned businesses, visit the Patsy T. Mink Center for Business and Leadership for business coaching and leadership programs, apply for grants with the Women's Fund of Hawaii , and connect with other female entrepreneurs in the Organization of Women Leaders.
To learn more about other organizations strengthening our local community, visit our website.
You're about to exit BOH.com
Links to other sites are provided as a service to you by Bank of Hawaii. These other sites are neither owned nor maintained by Bank of Hawaii. Bank of Hawaii shall not be responsible for the content and/or accuracy of any information contained in these other sites or for the personal or credit card information you provide to these sites.