Insights & Stories
Can't Touch This: Why You Should Use Contactless Cards
Reading time: 3 Minutes
February 5th, 2021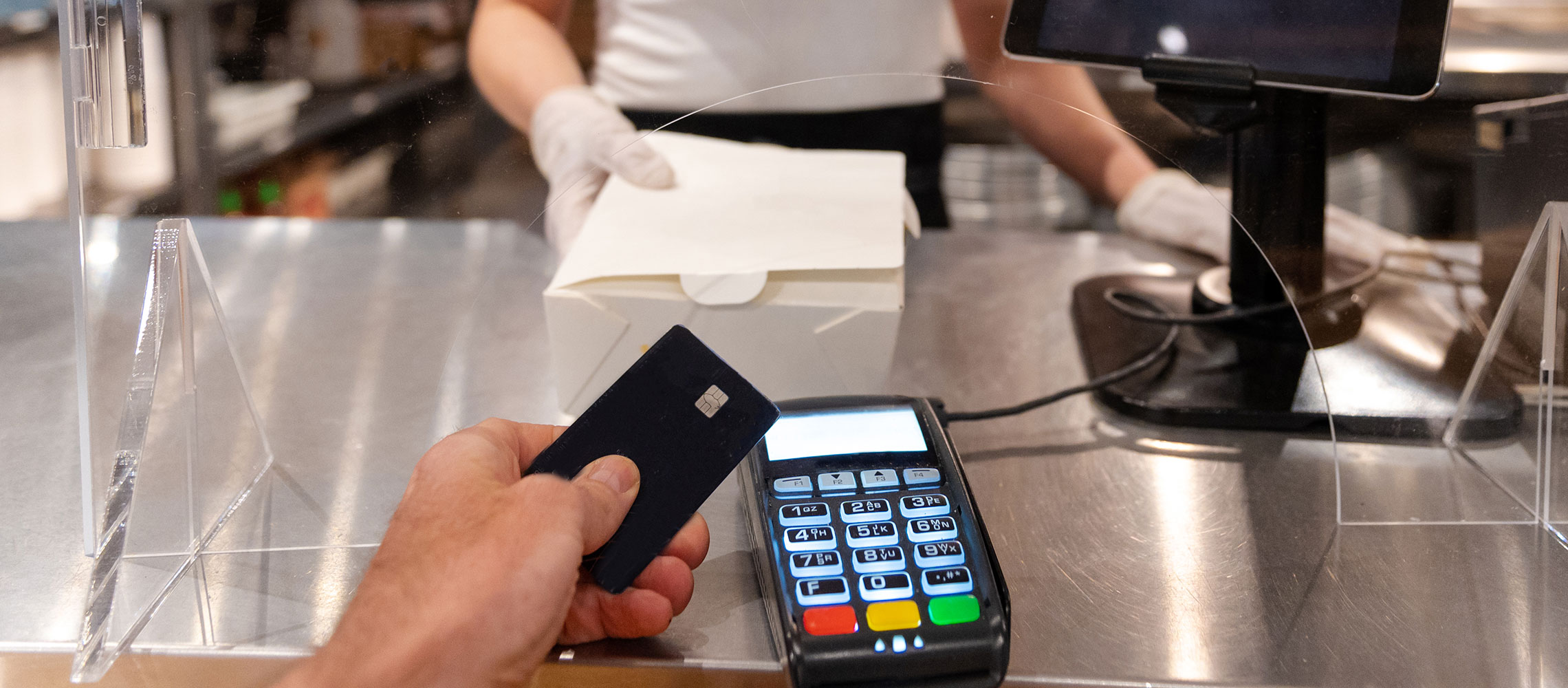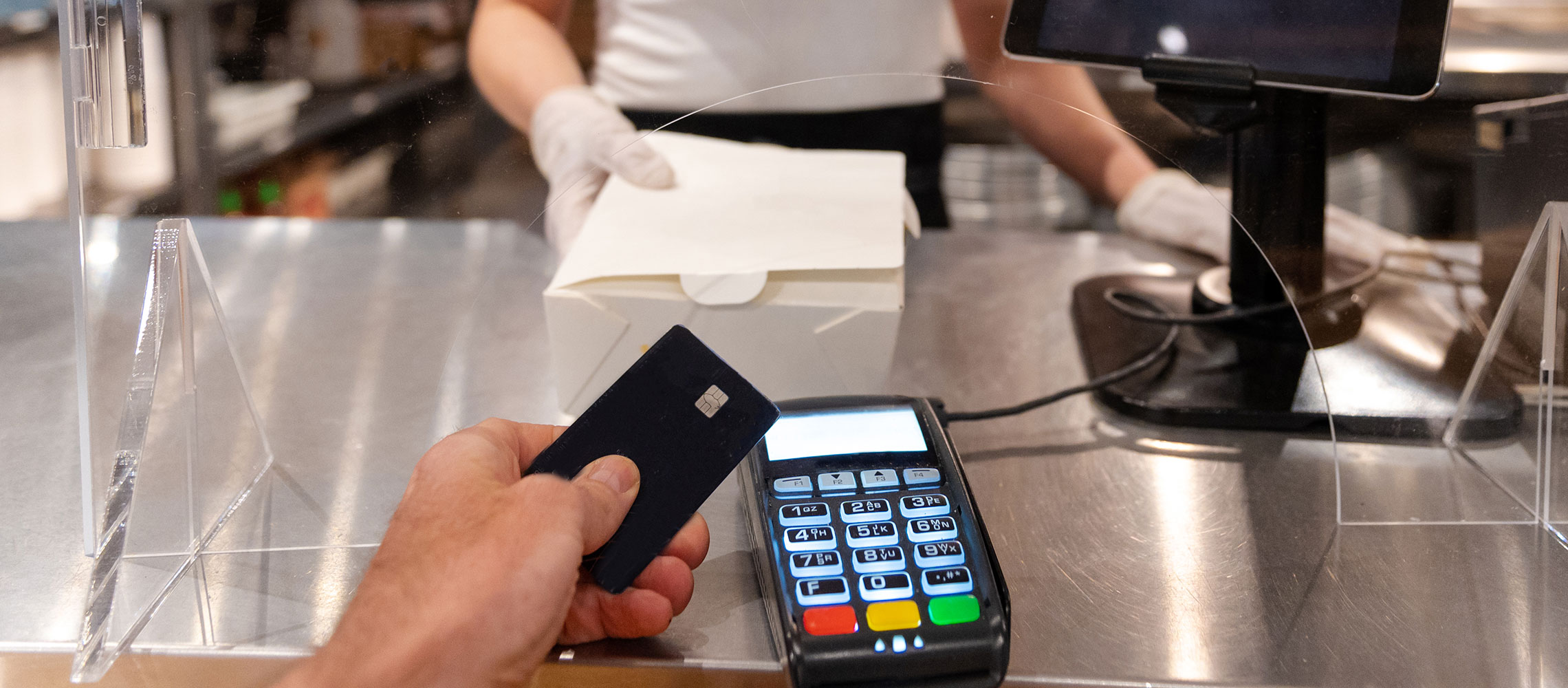 Contactless payment technology has been around for years. But in the past year, contactless cards have really hit the mainstream, as more and more shoppers look for safer ways to pay that don't involve touching public check-out terminals. With their simple "tap to pay" capabilities, contactless cards definitely fit the bill, and they come with a few additional benefits, too.
What is a Contactless Card?
There's little obvious visual difference between regular cards and contactless cards. A contactless debit or credit card will have a special computer chip and tiny coil of wire embedded in the card to send near field communication (NFC) signals to the check-out machine.
The easiest way to identify a contactless card is to look for a wavy Wi-Fi-like symbol on the front or back of the card.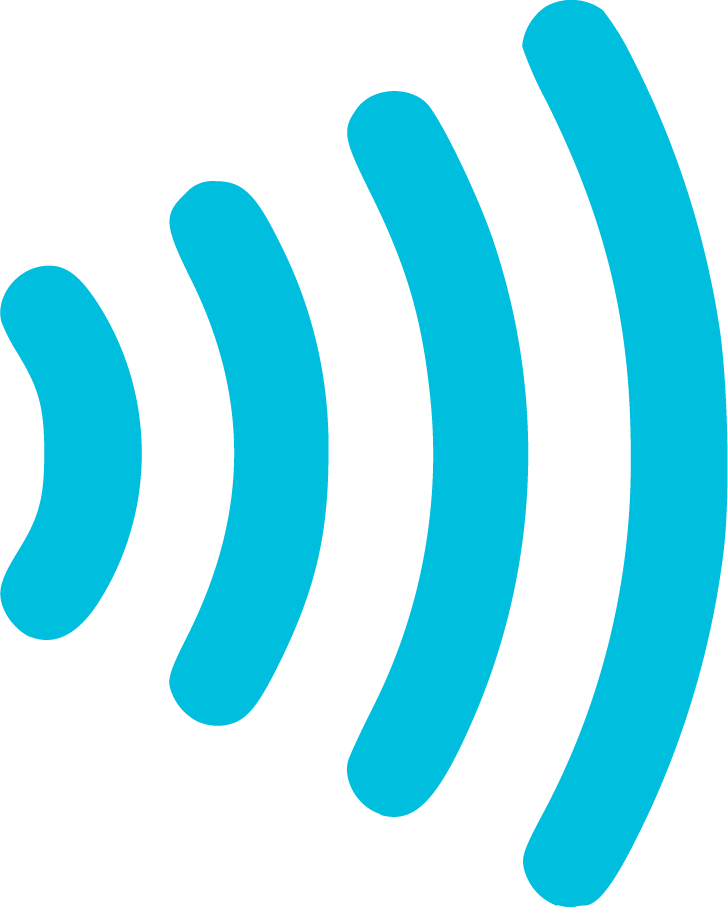 Check-out machines that take contactless payments will have the same symbol.
The cards might not look much different, but the experience definitely is. Instead of the traditional steps you have to take with a debit card—swipe or insert your card into a slot, enter your four-digit PIN, confirm the amount with another button press—with a contactless debit card, you simply wave it over a terminal. No muss, no fuss.
Contactless cards offer three great advantages over traditional cards: They're safe. They're easy. They're secure.
Contactless Cards are Safe
Contactless cards are safer because they spread fewer germs than cash or traditional swipe or chip technology. Contactless cards have boomed in the past year, and one big reason has been the increased concern over limiting the spread of COVID-19. Cash has long been viewed as a potential source of germs, with one study finding 3,000 species of bacteria on a set of one-dollar bills.
It's no wonder that more than half of all Americans are already using some type of contactless payment.
Contactless Cards are Easy
Contactless cards are easy—you just tap and pay. There's no need to press buttons, and there's no waiting to enter responses to an endless series of questions. Simply tap or wave the card an inch or two above the terminal, and you're done.
Contactless Cards are Secure
Contactless debit cards are more secure than traditional cards. Your name, card number and other sensitive details aren't transmitted to the merchant. Instead, your card provides a one-time transaction identifier during check-out. The terminal sends the information to the bank, which confirms the payment. This protects your card from theft, because even if someone gets access to your card number (for example, in a data breach or via skimming), without that one-time-use code, they won't be able to use it to buy anything.
Contactless cards are rapidly becoming one of the most popular ways to pay for things easily and safely—to learn more, visit our page on contactless debit cards.
Reference or mention herein of any business or organization does not constitute nor imply endorsement, recommendation or promotion by or of Bank of Hawaii.
You're about to exit BOH.com
Links to other sites are provided as a service to you by Bank of Hawaii. These other sites are neither owned nor maintained by Bank of Hawaii. Bank of Hawaii shall not be responsible for the content and/or accuracy of any information contained in these other sites or for the personal or credit card information you provide to these sites.