Insights & Stories
4 Ways to Save Like a Local When You're a Tourist
Reading time: 4 Minutes
April 17th, 2019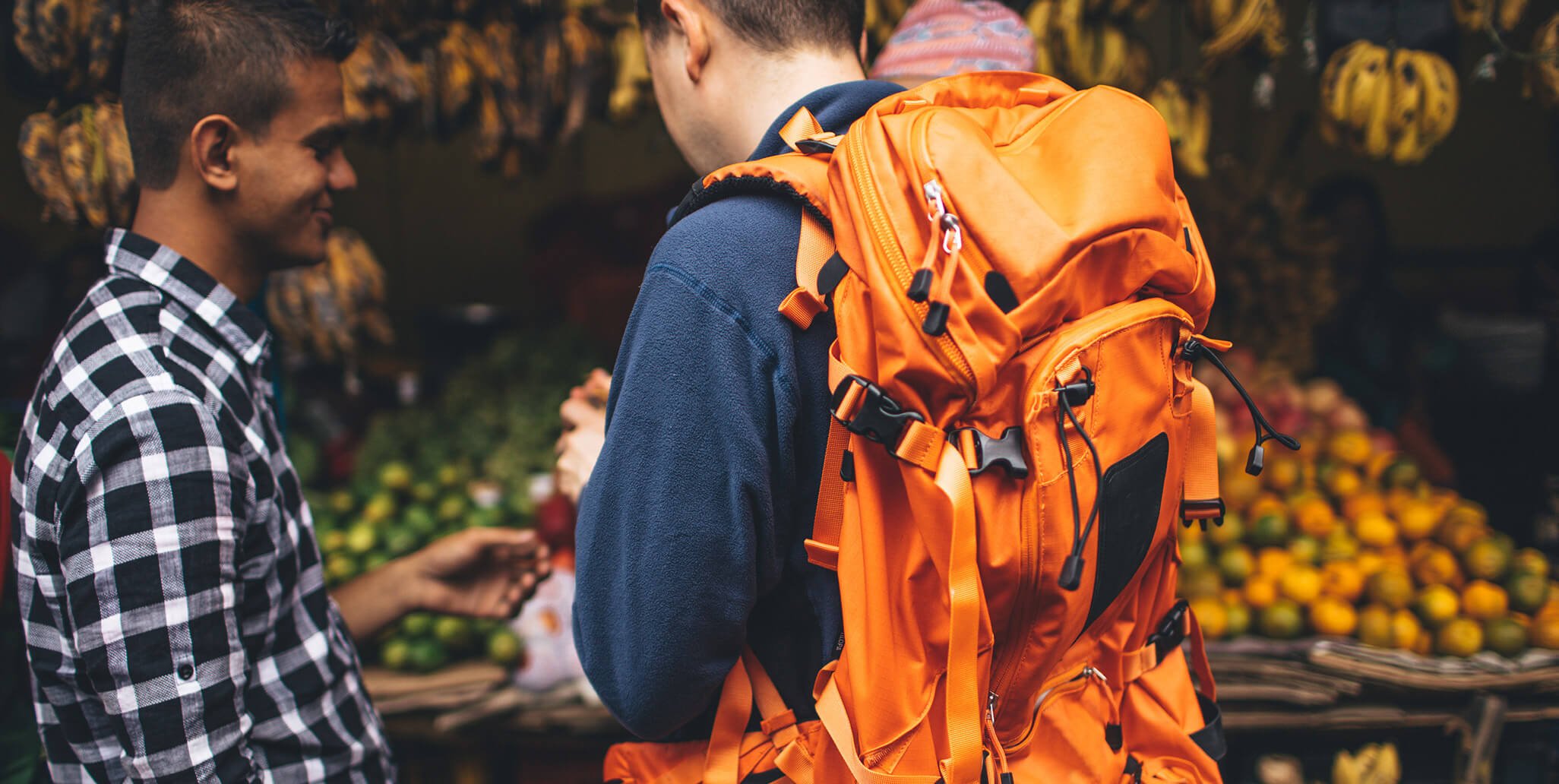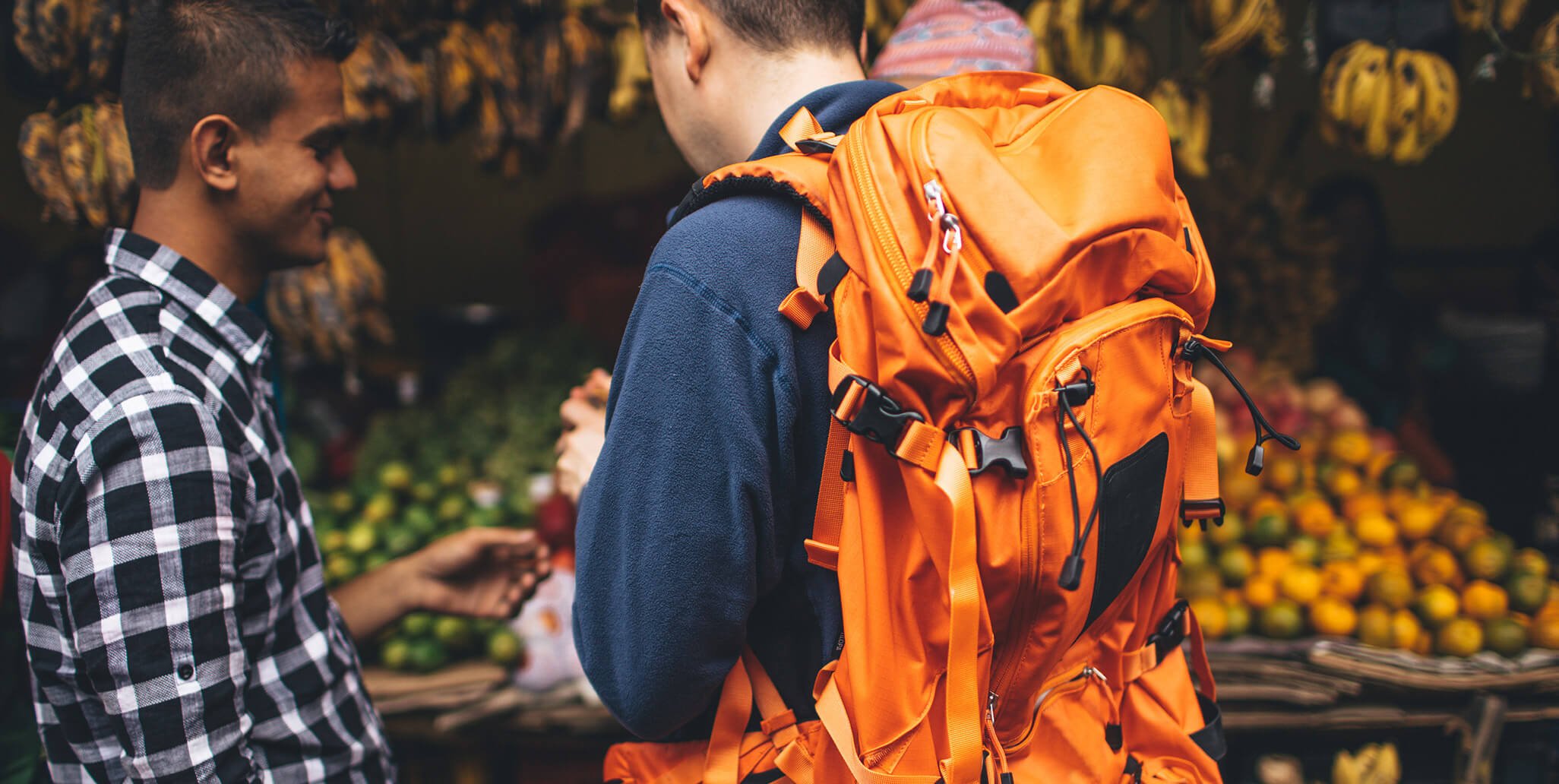 In Hawaii, you're used to the feeling of ohana no matter which Neighbor Island you're visiting. So it makes sense that when traveling beyond our own shores, you may prefer to avoid the more touristy areas and explore places frequented by the area's local residents, attend local events and taste some authentic local dishes.
In many ways, "living like a local" can also turn out to be cheaper than paying for all the bells and whistles of a vacation package. Here are some of the ways to save some money by living like a local no matter where you decide to travel.
1. Find Local Accommodations
The first step in enjoying a local experience while traveling is securing the right lodging. Rather than staying in a hotel or even a hostel full of other travelers, see if you can find accommodations that give you more privacy. Look into Airbnb or local vacation rentals. (Find out how to book cheap travel accommodations in a piece we published.)
2. Avoid Tourist Traps
"Stay away from restaurants and bars located at the main port, downtown or crowded places, because those areas will usually be more expensive," says Gabriela Simonelli, travel agent and founder of Instagram account, Traveling with Gaby.
To get information on where locals eat, Simonelli recommends asking employees at a local supermarket for suggestions on area restaurants and street markets. This will allow you to eat and shop, where things are priced for local residents. If your accommodation has a kitchen, you can also cook and save money that way.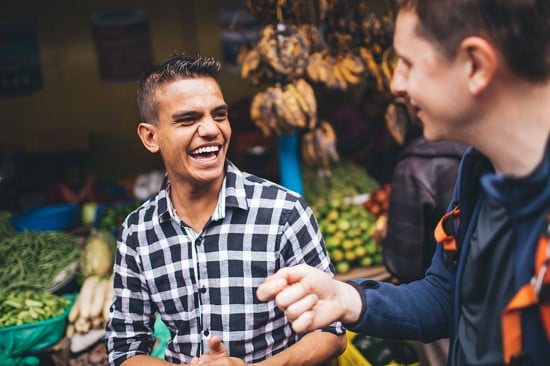 3. Find a Local Guide
You can travel to a place where you have friends who can show you around, or travel somewhere where you don't know a soul and find a local guide.
Fortunately, the age of the internet has made it easier to make friends with people abroad. For example, the popular Girls Love Travel group on Facebook is loaded with postings from women travelers helping each other out. There are several other groups on Facebook ranging from backpackers to solo travelers which makes it easy to connect with travel lovers in other countries. These groups can help you find local guides, let you know what to see and give advice on what to do in several destinations throughout the world.
You can also secure local guides when booking local accommodations through websites like HomeAway or Oasis Collections.
4. Use Social Media to Find What Locals Do
In addition to large groups on Facebook where you can connect with people from all over the world, there are also groups for specific topics—to find these groups, do a search in the Facebook search bar for your location.
You can also do a similar search on Instagram. After all, that's where travel bloggers and locals are posting their updates.
"I go on Instagram to see live stories of the city that I will be visiting and to search for any festivals or activities going on," says Simonelli. She also recommends searching hashtags and doing a photo search on your desired destination to look into what people do there.
And finally, local newspapers and websites are also a great resource for finding out what events and attractions will be happening while you're in town.
---
The views, opinions and/or positions expressed by the interviewee in this article are his or hers alone and do not necessarily reflect the views, opinions and/or positions of Bank of Hawaii.
The mention of any individuals or businesses is not an indication of affiliation or endorsement by Bank of Hawaii. The individuals and owners of any other trademarks, logos, brands or other designations of origin shown, named or mentioned herein did not sponsor, endorse or preview this article.
Instagram is a registered trademark of Instagram. Facebook is a registered trademark of Facebook. Girls Love Travel is a registered trademark of Haley Woods. Airbnb is a registered service mark of Airbnb, Inc. HomeAway is a registered trademark and service mark of HomeAway.com, Inc. Oasis Collections is a registered service mark of Oasis Luxury Rentals Incorporated.
You're about to exit BOH.com
Links to other sites are provided as a service to you by Bank of Hawaii. These other sites are neither owned nor maintained by Bank of Hawaii. Bank of Hawaii shall not be responsible for the content and/or accuracy of any information contained in these other sites or for the personal or credit card information you provide to these sites.