Insights & Stories
Travel Tips: How to Find Budget-Friendly Accommodations
Reading time: 4 Minutes
October 13th, 2021
Due to ongoing concerns regarding the COVID-19 pandemic, please be sure to check the latest CDC travel guidelines, as well as company cancellation policies before booking any travel, activities, or accommodations.
You might stay with family or friends when you're neighbor island-hopping. But when you leave the islands, booking a place to stay can really raise the month's credit card bill.
If you're on a budget, you can still get out and see the world, you just need some savvy budgeting skills and know how to find cheap travel accommodations.
For some, that means staying at a nice property that doesn't cost much. For others, it means finding places to sleep that may be out of the ordinary—like living out of a van while exploring a new country.
You'll have to do some decision-making as you plan. Are you traveling solo or with kids? Would you be OK living out of a van, or do you prefer having amenities? Keep in mind that some places don't have the moderate climate we're used to.
Whether your preference leans toward the refined or rustic, there are options when it comes to cheap places to stay.
Beyond Hotels
The number one way to find budget-friendly accommodations? Stay away from hotels. Oahu-based world travelers Reid and Maryrose Hicks, founders of travel blog wanderlustyle.com (check out their Instagram account, too) offer several suggestions for being kind to your pocket when it comes to lodging:
Family & Friends: "Check if you have family, friends or even long-lost acquaintances who live in your intended destination. Reach out, share the aloha spirit, and they may be willing to open their doors for you, even if it's been a decade since you last communicated."
Airbnb: "Airbnb is a booking website that offers an above-average experience for those tight on spending. Airbnb can be as comfortable as staying with someone you know and, depending on the city or neighborhood, can be as low as $50 a night!"
Hostels: "Hostels are prevalent internationally and a great place for creating new friendships and embarking on shared adventures you may not have on your original itinerary."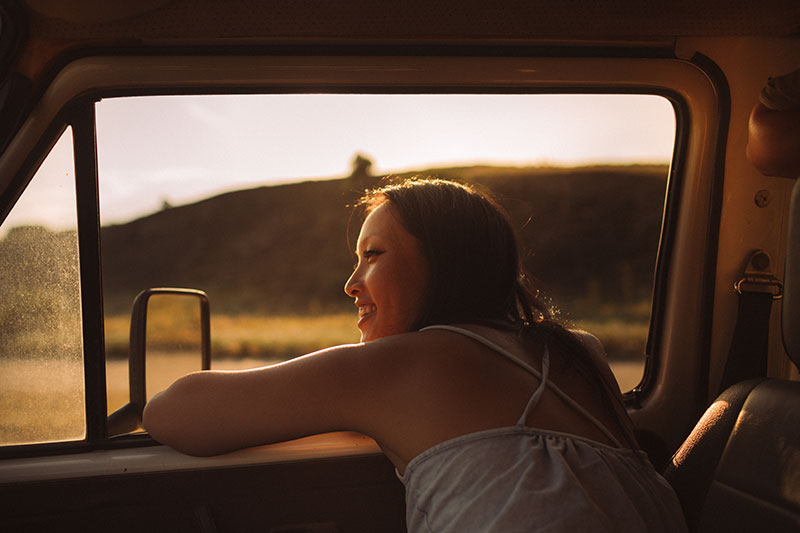 Hostels tend to provide a range of options, from private rooms to rooms with a shared bathroom. Sometimes, the least expensive option is renting a bed in a group facility equipped with several beds.
With non-traditional venues, be prepared to forgo things like room service and possibly air conditioning. On the upside, your experience can be made priceless by staying in some unique lodgings—and at a reasonable price. The Hicks recommend Glamping Hub for a range of unusual and surprisingly inexpensive outdoor accommodation possibilities.
"We've been privileged to stay at beautiful resorts, while also making the decision to sacrifice a couple nights inside our rental car to observe shooting stars," point out the Hicks. "Watching the stars with no service was indescribable, over swimming at a pool or relaxing inside a hotel room."
Free Accommodations
There is a way to find free accommodations as you travel the world. Try a housesitting service like trustedhousesitters.com (which involves caring for the owner's pet). The best gigs are the most competitive, but you can make yourself more attractive to homeowners and beef up your resume by signing up for the many housesitting gigs available right here in Hawaii.
Another option is couch surfing. If you're new to the concept, couch surfing allows you to room at someone's house at no cost. It's a way for the host to meet fellow travelers and for the visitor to make new friends and get an insider scoop on nearby adventures and activities.
Government Lodging
Depending on where you are going, you may be able to find lodging that is sponsored by the government. For example, you can rent cabins in Alaska's state parks for as little as $35 per night.
"Government lodging is affordable but should be booked far in advance, from eight months to a year before your actual stay," note the Hicks.
Places in Europe, particularly Spain and France, are known for their government-sanctioned campgrounds. The government provides ratings for the various sites, some of which offer hotel-style amenities, including swimming pools.
If you've decided to go the route of living out of a van, these campgrounds are often places where you can rest and rejuvenate when you're not driving and exploring.
While there are still travel challenges due to the COVID-19 pandemic, that shouldn't keep you from planning your next vacation! Chances are the more time you have to plan, the more travel deals you can find. One of which is to participate in the Bank of Hawaii 5 Million HawaiianMiles® Giveaway.
It's easy. Now through December 31, 2021, use your debit card from Bank of Hawaii on any purchase you make and be entered to win up to 1 Million Hawaiian Airlines® HawaiianMiles®! Every purchase offers one entry into the Bank of Hawaii 5 Million HawaiianMiles Giveaway (every contactless purchase receives double entry). Each month, ten winners will receive 100,000 HawaiianMiles. Plus, one lucky grand prize winner will receive 1 Million HawaiianMiles.
Just tap to pay on items you purchase every day, and your next flight could be covered!
The individuals and owners of any other trademarks, logos, brands or other designations of origin shown, named or mentioned herein did not sponsor, endorse or preview this article.
No purchase or transaction necessary to enter. Open to legal residents of the state of Hawaii, 18 or older. Starts 12:00:01 am September 1, 2021 and ends 11:59:59 pm December 31, 2021. Odds of winning depend upon number of eligible entries. Approximate retail value of an individual prize ranges from $3,000 to $30,000. For complete rules and eligibility, visit boh.com/5millionmilesrules Sponsor: Bank of Hawaii, Inc.
You're about to exit BOH.com
Links to other sites are provided as a service to you by Bank of Hawaii. These other sites are neither owned nor maintained by Bank of Hawaii. Bank of Hawaii shall not be responsible for the content and/or accuracy of any information contained in these other sites or for the personal or credit card information you provide to these sites.