Featured Entrepreneur
Ko Hana Rum
Kyle Reutner, Manager
Kunia, Oahu
Native sugar cane was growing on the Hawaiian Islands long before the first plantations existed. At Kō Hana Distillers, sugar cane is harvested by hand, pressed into juice and distilled into a pure cane rum in small batches. The white agricole rum rests in oak to produce the barrel-aged liquor. There's also a cask-strength rum and a cacao and honey rum.
Ko Hana Distillers is a vertically integrated rum distillery based in central Oahu. Ko Hana grows heirloom Hawaiian sugarcane that thrived 800 years before the plantations ever existed. The hope is to allow people to experience heirloom varieties again. The cane is hand harvested and pressed to juice, these heirloom canes are distilled to perfection. The result is one of the world's finest pure cane rums.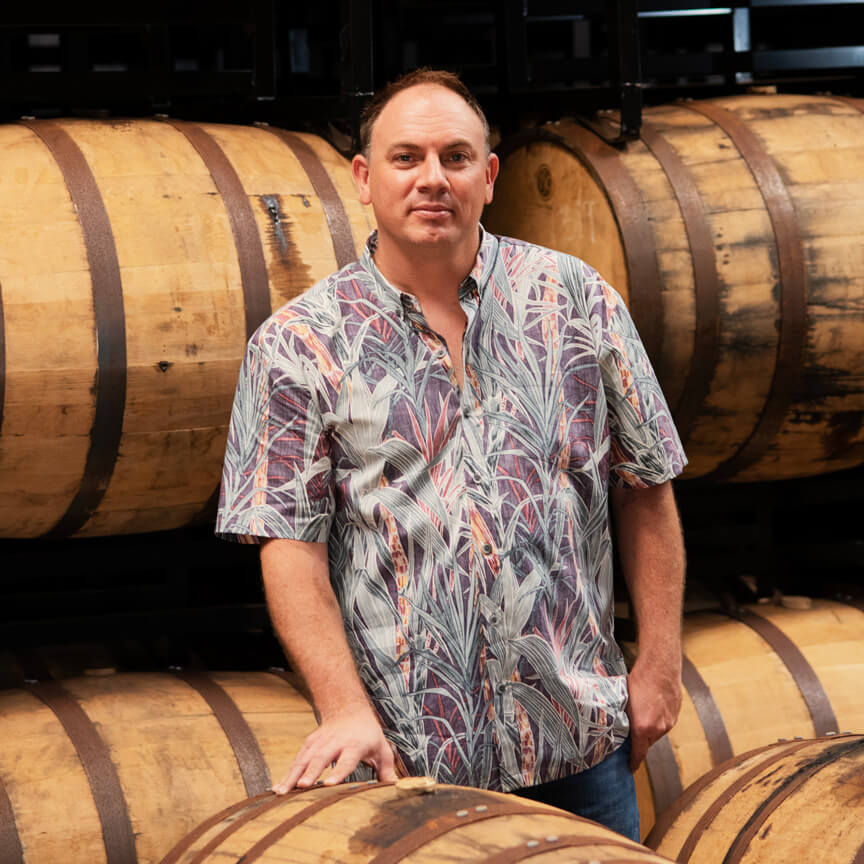 In the past 11 years, founders Jason Brand and Robert Dawson have helped build Ko Hana Hawaiian Agricole Rum into a full-fledged distillery with a burgeoning market for liquor it makes from heirloom sugar cane varieties grown here in Hawaii.
Now Ko Hana is embarking on a new project: expanding its product line to include daiquiris bottled and sold as ready-to-drink cocktails.
Ko Hana was recently named by USA Today 10Best as one of the top 10 best rum distilleries in the US.
You're about to exit BOH.com
Links to other sites are provided as a service to you by Bank of Hawaii. These other sites are neither owned nor maintained by Bank of Hawaii. Bank of Hawaii shall not be responsible for the content and/or accuracy of any information contained in these other sites or for the personal or credit card information you provide to these sites.