Featured Entrepreneur
Coco Moon
Amber Thibaut, Founder
Kailua, Oahu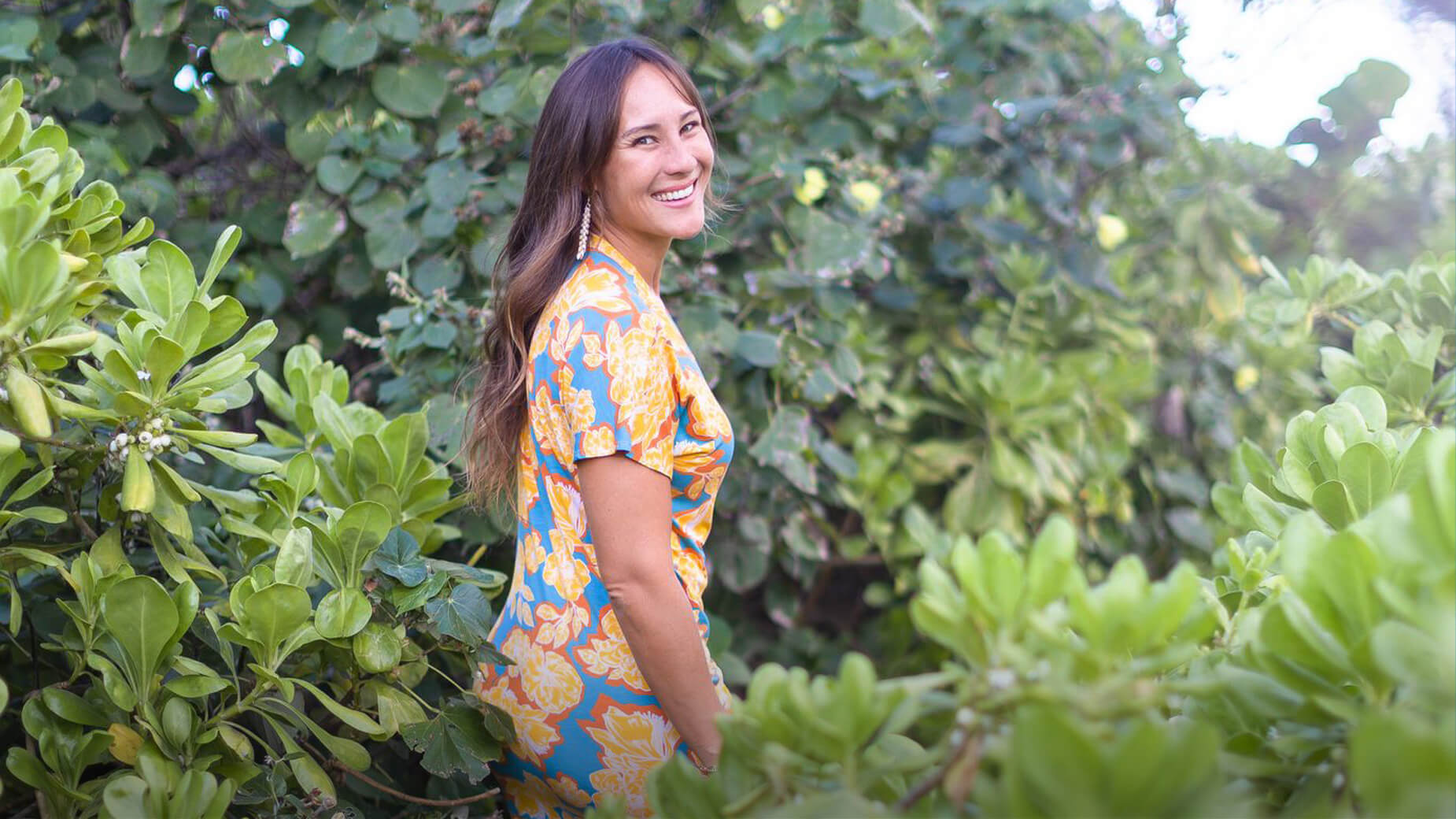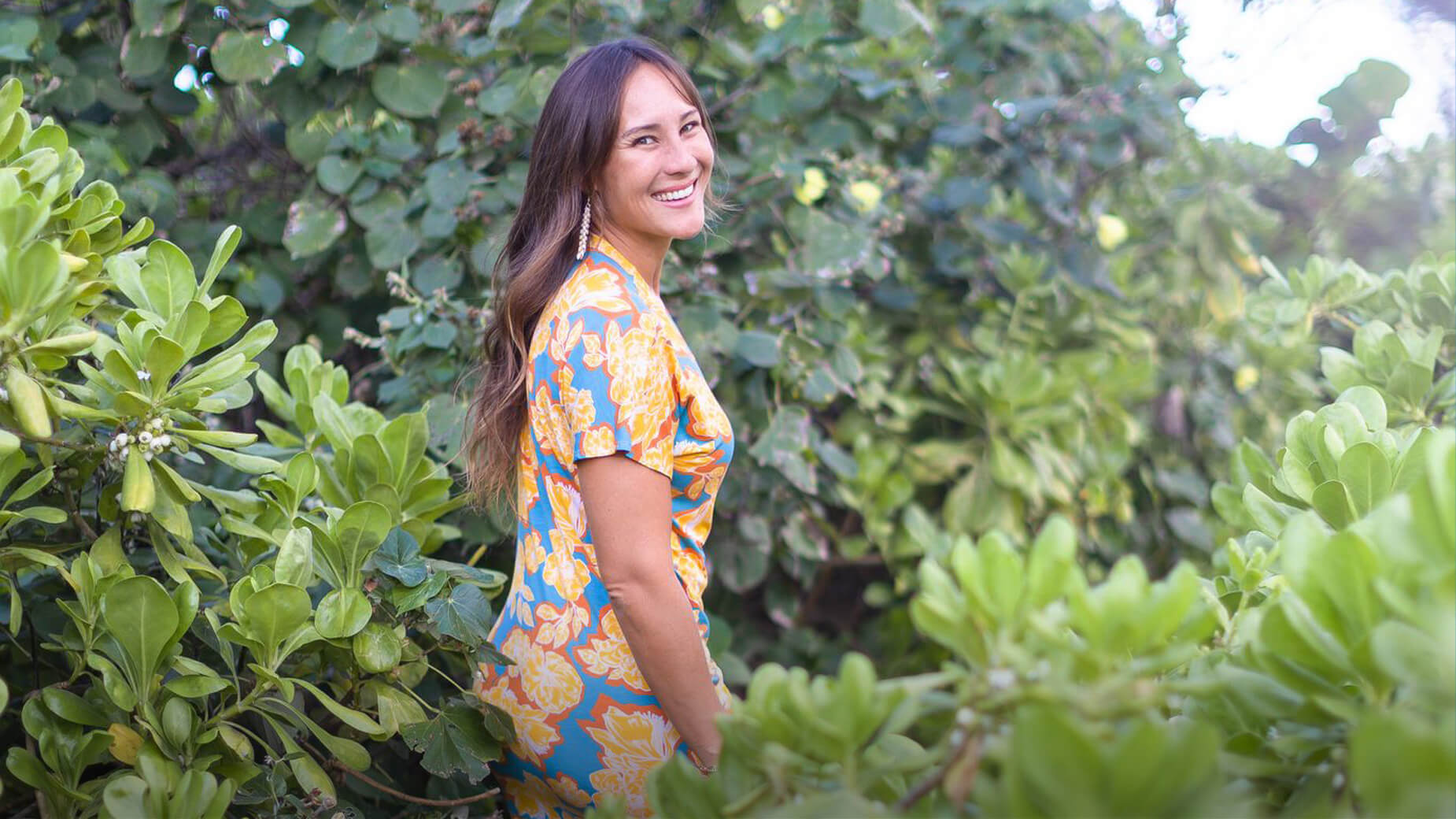 Inspired by the nostalgia of being raised in the islands, Coco Moon Hawaii offers a collection of everyday keiki essentials from swaddles, quilts, and apparel — all created with a touch of aloha.
Growing up as the daughter of a Maui waterman, Coco Moon founder, Amber Thibaut remembers long days in the ocean diving, surfing, fishing, and everything in between. After moving to the mainland for college, she came to appreciate this island connection even more. And it grew even stronger when she returned home to Hawaii to start her family.
Late one night while nursing her son, her mind began to wander as she once again reached for the pareo she often used as a baby blanket. Though it functioned well enough, it had no lasting meaning to her—far from a cherished baby keepsake. She longed for something that connected to the Hawaiʻ she loves, where a deep sense of community, beautiful arts and traditions, and devotion to 'ohana are woven into all we do. Coco Moon was born that night.
The company began with the simple idea for a Hawaii-inspired baby blanket that everyone in the family would love and connect with. Since then, it's evolved into so much more, becoming a vehicle through which they can connect with and support families in our local community.
How Coco Moon is making big waves
From the beginning stages of creating Coco Moon, Amber knew she wanted to weave a giving back program into the company.
While growing up on Maui, she was involved in some great organizations in the community that made a lasting impact on her. "I feel overwhelmed with gratitude to be able to give back to a community that has given me so much," says Coco Moon founder, Amber. And since Coco Moon was created in 2015, to-date the company has been able to donate over $50,000 to various organizations in Hawaii.
Since 2020, Coco Moon's charitable donations have been primarily focused on the Kapiolani Medical Center for Women and Children. Their giving has supported the NICU and also helped fund the new Pediatric Heart Center and new Cancer Center for Women and Children. These centers allow Hawaii families to stay in Hawaii while undergoing treatment, instead of having to travel to the Mainland during such a vulnerable time.
How they give back
This year, Coco Moon has released a few prints that have given back to specific organizations in Hawaii. In February, they released "Olelo Keiki" in honor of Mahina Olelo Hawaii. One percent of sales from that collection were donated to Aha Punana Leo, an organization whose efforts to revitalize the Hawaiian language have made huge impacts through educating our youngest haumana (students) in Hawaiian immersion preschools.
In April, they released a print called "Wayfinding" in collaboration with the Polynesian Voyaging Society (PVS). One percent of sales from that collection will be donated to PVS as they continue their amazing work of sharing the tradition and value of wayfinding and inspiring the next generation of global navigators.
In addition to donating a portion of their sales, Coco Moon Hawaii also donates products to local fundraisers, contributing to around 20 organizations each year. They have also donated blankets and onesies to Kapiolani Medical Center for Women and Children as gifts for patients and their families. And just last year in 2022, they collaborated with Maui Brewing Co. Restaurants to host a toy drive for Kapiolani's Santa's Workshop, which provides gifts to hospitalized children and their siblings during the holiday season, as well as the hospital playroom.
You're about to exit BOH.com
Links to other sites are provided as a service to you by Bank of Hawaii. These other sites are neither owned nor maintained by Bank of Hawaii. Bank of Hawaii shall not be responsible for the content and/or accuracy of any information contained in these other sites or for the personal or credit card information you provide to these sites.