Insights & Stories
Women's History Month: Thoughts from Ruth Erickson
Reading time: 4 minutes
March 29th, 2023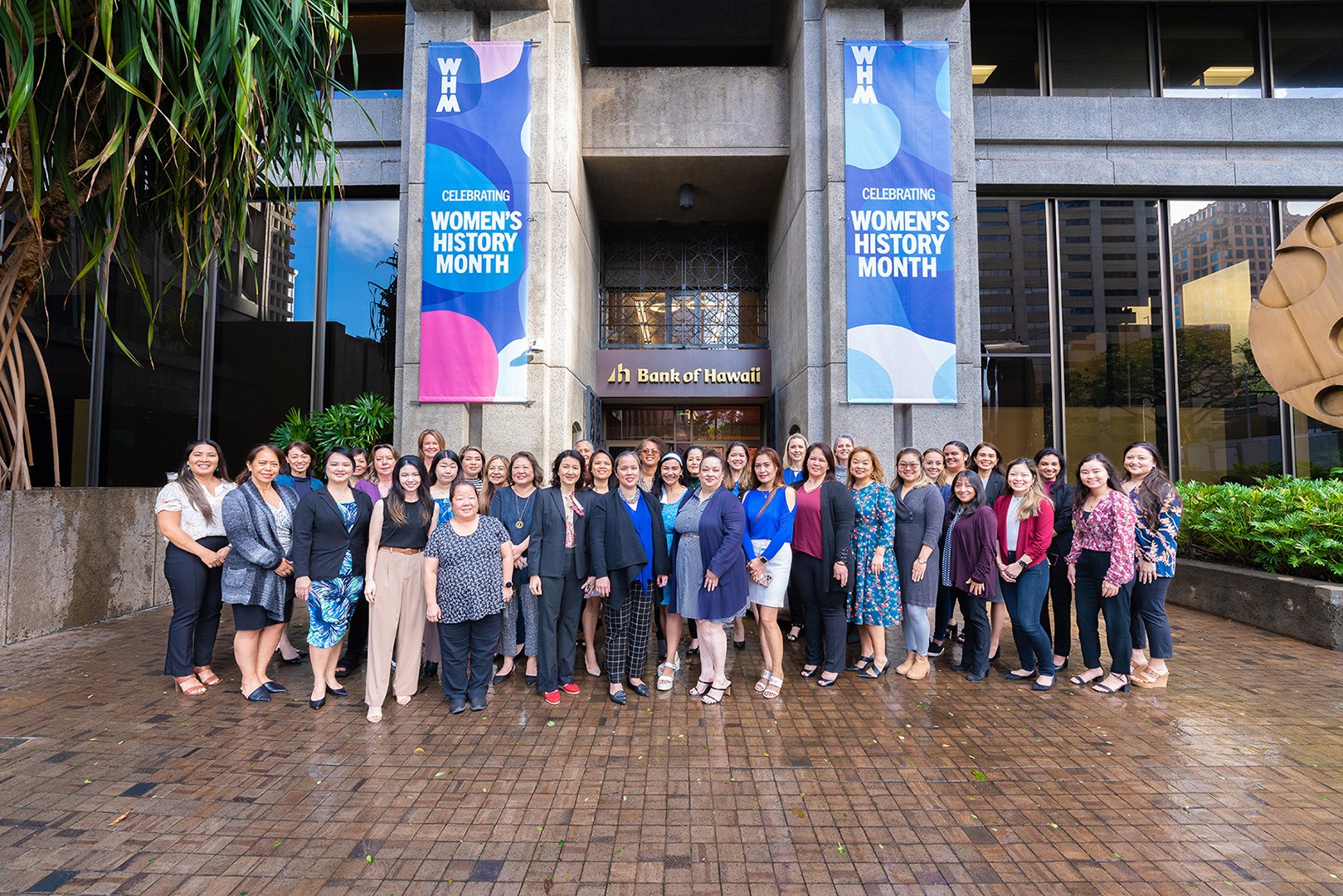 The seeds of Women's History Month were planted with the first celebration of International Women's Day in 1911 — nine years before women in the United States gained the right to vote — and has been observed throughout the U.S. since the 1980s. As we celebrate the achievements of women at Bank of Hawaii and in our community during Women's History Month — and throughout the year — it is a time to reflect on the progress and an opportunity to honor and celebrate the achievements of women and their social, cultural, and economic achievements of the past, present, and future. At the same time, it's an opportunity to recognize the challenges we continue to face.

Having spent my career in the technology industry and the financial industry, I am acutely aware of the obstacles that women have faced and the significant strides we've made creating opportunities for ourselves and others. As a female leader in male-dominated industries, I've experienced many stereotypes and expectations about what a leader should look and behave like that just haven't aligned with who I am as a female leader.

It's for that reason I'm proud to be a co-chair of the Women Inspired employee resource group at Bank of Hawaii. Throughout my career, several women leaders bet on me by helping me grow and learn, and I am now fortunate to be able to pay it forward by investing in and supporting a wonderful group of women at Bank of Hawaii. So in this month of celebration, I'd like to share the three most important strategies I've developed in overcoming those gender stereotypes:

Build confidence in who you are and the value you bring. Building confidence is a process that takes time, but it can make a big difference in how women are perceived in leadership roles. For me, sometimes it's been hard to think of myself as a 'successful woman at work' when I still feel the impulse to do more, to do better. But then I'm reminded: You define your success. Instead of allowing stereotypes to undermine your confidence, focus on your strengths and achievements. Take pride in your accomplishments and ideas—and don't be afraid to share them with others.

Own your seat at the table and be assertive. It took me some time to understand that I had a seat at the table and my voice was valued, so to speak. Thanks to an amazing mentor and manager who pulled me aside following a leadership team meeting where I didn't say a word and avoided eye contact, I learned that I can't be the leader I want to be without being assertive. Women leaders can practice assertiveness by speaking up in meetings, asking clarifying questions, and becoming more comfortable participating. Women leaders need to communicate their ideas and opinions and not be afraid to take charge—just like our male counterparts.

Be open to collaboration. As a woman, it sometimes feels as though we need to have all of the answers in the workplace—at every meeting, during every conversation. But just as it's important to recognize when to speak up, it's important to recognize when to listen and discuss. Collaboration is how we make progress—it's not a sign of weakness.

Without the courage, support, and trust of the incredible women who helped shape my career and inspire me, I would not be where I am today. I am grateful to my mom, grandmothers, aunts, mentors, managers, colleagues, teachers and friends who demonstrated that by supporting and celebrating each other rather than competing, we can grow together and make a difference.
You're about to exit BOH.com
Links to other sites are provided as a service to you by Bank of Hawaii. These other sites are neither owned nor maintained by Bank of Hawaii. Bank of Hawaii shall not be responsible for the content and/or accuracy of any information contained in these other sites or for the personal or credit card information you provide to these sites.