Insights & Stories
Women's History Month: The Difference between Equity and Equality
Reading time: 6 minutes
March 8th, 2023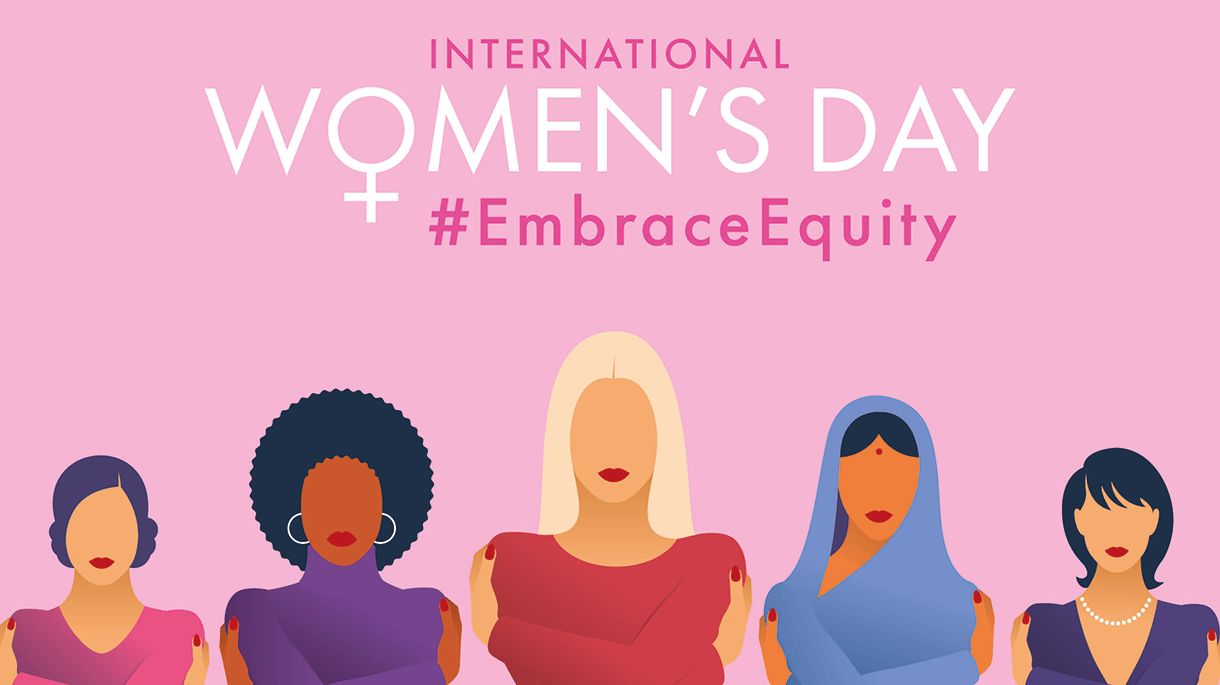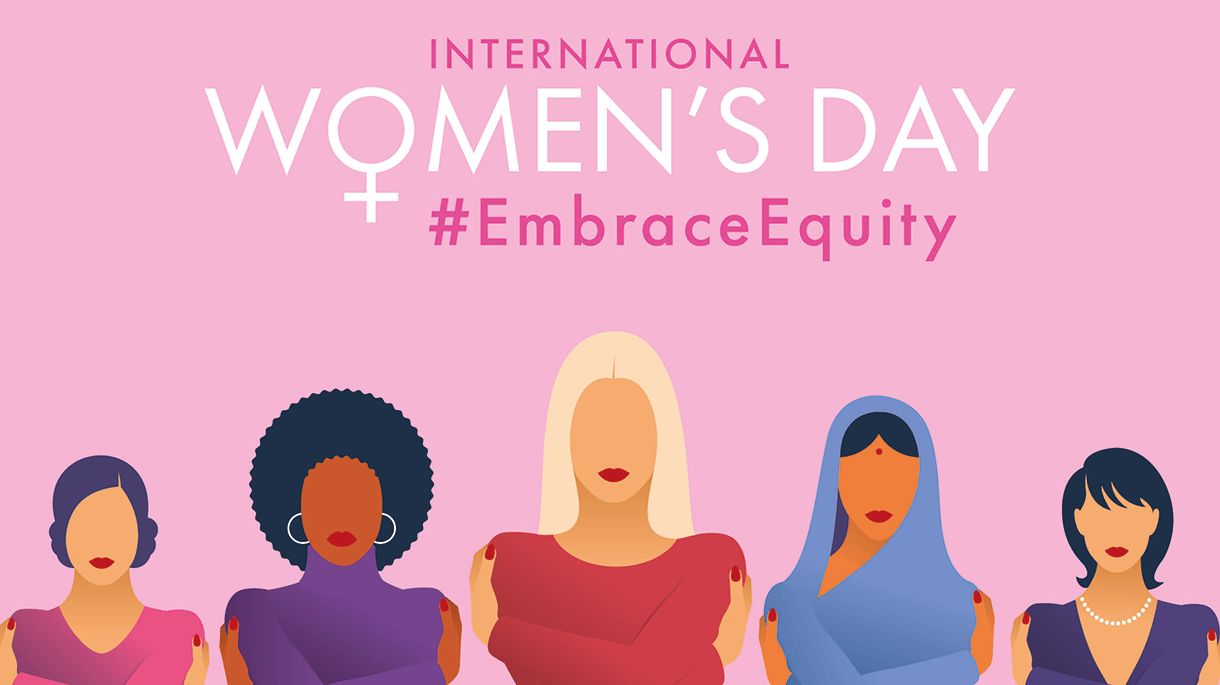 March 8th is International Women's Day, a global celebration of women's rights and the social, cultural, economic, and political achievements of women throughout history. It's also a day to recognize challenges and bring greater attention to issues, such as gender parity, discrimination, reproductive rights, and violence against women. This year's theme is #EmbraceEquity, which means a greater push towards giving every person what they need to be successful. Equal opportunities alone are no longer enough and, in many cases, can actually be exclusionary.
Equity vs Equality
Although equality and equity are sometimes used interchangeably, they are two different concepts. Equality means providing the same treatment, rules, privileges, and opportunities to everyone. However, we're not all the same. Equality does not take individual needs into account to ensure that everyone is on a fair and level playing field. Equity involves identifying people's specific requirements—which may be related to age, religion, ethnicity, gender identity, sexual orientation, or others—and making sure that everyone has what they uniquely need to do well.
For example, equality might mean that a building has one door with stairs that is available for everyone to use to get in and out. No one is treated differently. Except some people might need a ramp to reach the building, such as those in wheelchairs or who are very pregnant. Others, including those with physical limitations, may require motion sensors to help open doors automatically. Having some people use the stairs and others use a ramp is not equal treatment, but it's equitable for everyone to be able to reach the business.
While equality's goal is to give everyone the same thing, equity's goal is to change structural and systemic barriers that stand in the way of each individual's ability to succeed and thrive. Historically, women, people of color, members of the LGBTQ+ community, those with economic or physical disadvantages, and other marginalized groups have been negatively affected by inequity. By making sure to include equity, overall equality becomes more attainable. Both are essential for a fair and inclusive workplace where all individuals can have a voice and the means to reach their fullest potential. Gender balance and equality are the goals. However, equity is the means to get there.
Gender equality by country
In 1995, the United Nations adopted the Beijing Declaration and Platform for Action, a resolution pledging to remove obstacles to gender equality and advance women's rights around the world. More than 25 years later, support for this initiative remains high. A median of 94% of countries surveyed by Pew Research Center believe it's important for women in their country to have equal rights as men. As of 2022, the gender gap in 146 countries has been closed by more than 68%, with the categories of health and survival closed by nearly 96% and educational attainment by 94%. Globally, the Nordic countries of Iceland, Sweden, Norway, Denmark, and Finland are leading the way in addressing gender inequality, with a strong female presence in higher government, higher levels of educational attainment, and subsidized childcare provisions and supportive parenting policies that allow greater numbers of women to enter the workforce.
However, there is still much to be done. Nearly 2.4 billion women worldwide don't have the same economic opportunities as men, and 178 countries have legal barriers that prevent women from full economic participation. Women face some type of job restriction in 86 countries, while 95 countries don't guarantee equal pay for women performing equal work as men. At the current rate of progress, the World Economic Forum estimates it will take 132 years for full gender equality in the areas of economic participation, educational attainment, health and survival, and political empowerment.
Advocating for equity and equality
Whether you're an employer or employee, it's important to cultivate gender equity in the workplace for men and women, as well as for those with a nonbinary gender identity. Signal a cultural change in your organization and commit to changing behaviors and work priorities to be more inclusive whenever possible.
A good way to start is by examining and evaluating yourself and the company culture where you work. Do you treat others equally and respectfully, regardless of their gender? Is your company an inclusive workplace for any person of any gender? Does everyone on your team have a voice in the organization, and are all opinions heard and respected? Collaboration is easier and more effective when everyone feels comfortable contributing, regardless of gender.
As a business leader, it's important to recognize and challenge gender biases that often exist in many organizations. Most people are familiar with the term "glass ceiling," which refers to the metaphorical barrier to career advancement that especially affects women and minorities. However, other common barriers include sticky floors, where discriminatory employment patterns keep women closer to the bottom of their job scale instead of rising up, or having to undergo several tests or reviews before getting promoted while their male counterparts are fast-tracked for leadership positions. Or glass cliffs, where women are more likely to be appointed to leadership positions in organizations that are precarious or poorly performing, while men are more likely to be appointed to stable leadership positions in organizations that are already successful. Consciously support women by considering your entire team when it comes to making critical decisions in the hiring and promotion process of your company.
Beginning the conversation
Remember that gender equity and gender equality are not just buzzwords for International Women's Day or Women's History Month. It should be an intentional and ongoing discussion aimed at creating a cultural transformation that improves your organization as a whole. We each have something to offer. When people of all genders, ethnicities, orientations, and backgrounds can succeed in the workplace at all levels of leadership, it benefits everyone.
Visit International Women's Day (IWD) to learn more about International Women's Day and this year's theme of #EmbraceEquity.
You're about to exit BOH.com
Links to other sites are provided as a service to you by Bank of Hawaii. These other sites are neither owned nor maintained by Bank of Hawaii. Bank of Hawaii shall not be responsible for the content and/or accuracy of any information contained in these other sites or for the personal or credit card information you provide to these sites.