Insights & Stories
Why You Should Be Using Your Phone as a Wallet
Reading time: 3 Minutes
February 2nd, 2021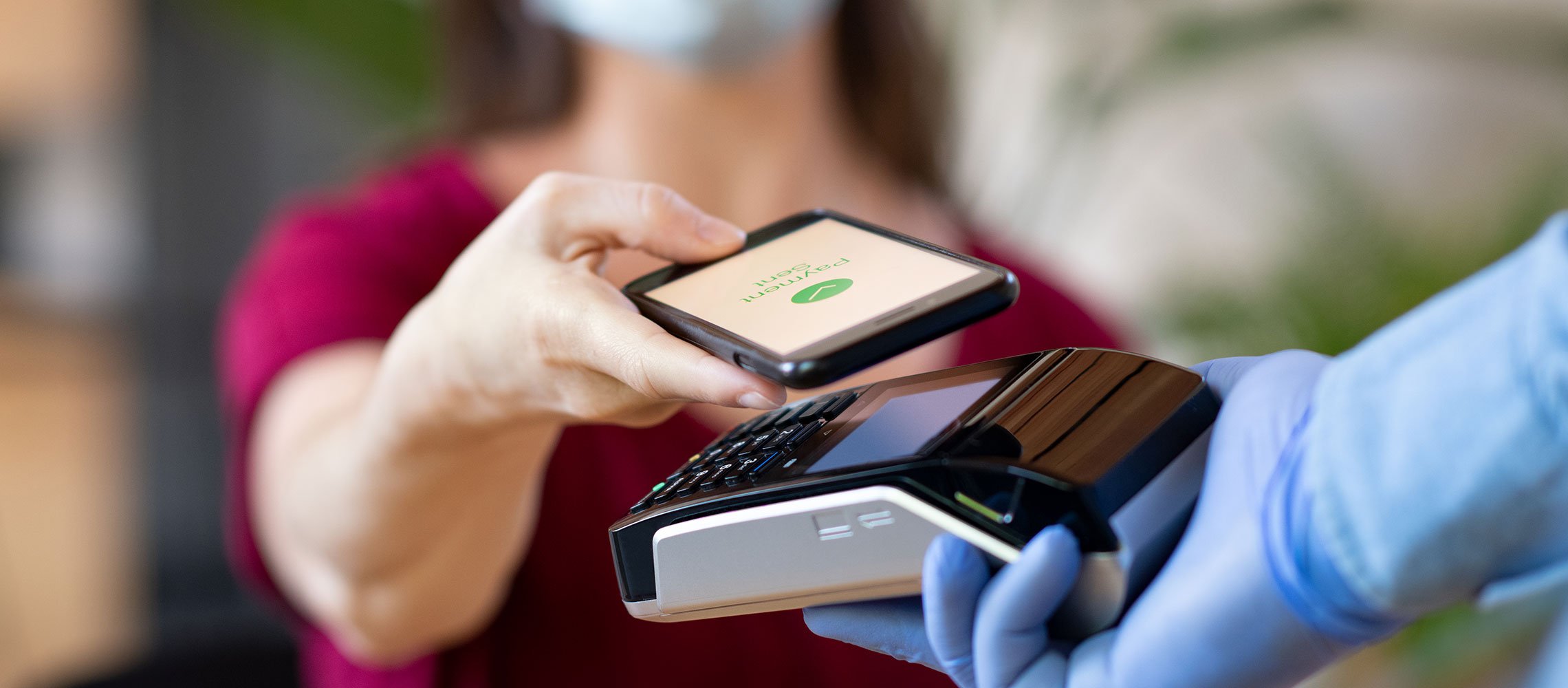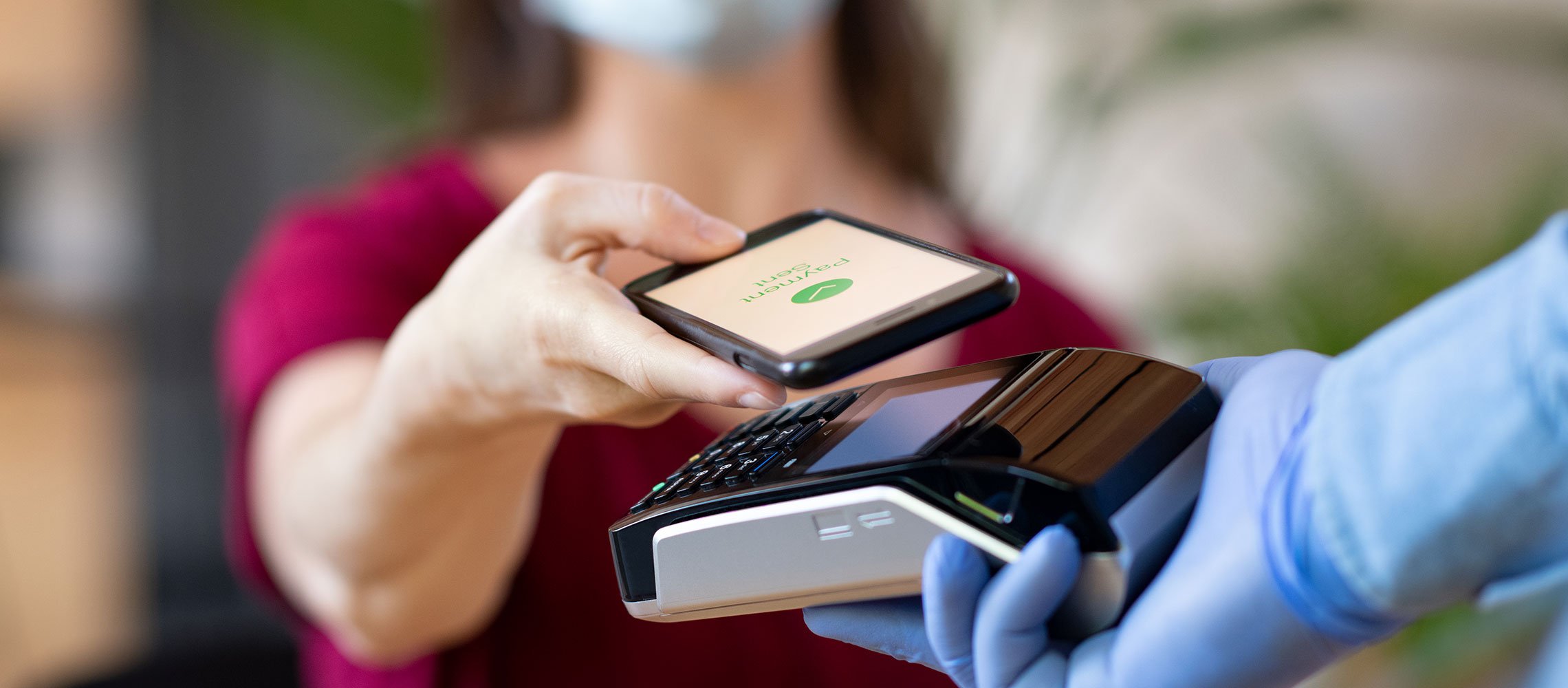 If you've got a smart phone, you're using it not just as a phone, but as a camera, a web browser, a calculator and more. But did you know your phone could also be acting as your wallet?
Thanks to technology called the digital wallet, a growing number of people are using their phones to make purchases, both in-person and online. There are a whole range of digital wallets available, depending on what kind of phone you have, including Apple Pay®, Google Pay™, Samsung Pay® and more, and more stores are accepting digital wallet transactions. Here are a few reasons you should try out using your phone as a digital wallet.
It's faster and more convenient
Most digital wallets rely on Near Field Communication, or NFC, technology. It allows your phone to communicate with a check-out device just by holding it close to the reader, a process that takes only seconds. Just a quick wave of your phone, and you've paid!
You can travel lighter
Digital wallet technology is available in so many places these days, it's getting easier and easier to leave your wallet at home. Not only that, in addition to adding your most-used credit and debit cards to your digital wallet, you can also add membership cards, store loyalty cards, and even tickets for flights or events so you don't have to print them.
Multiple levels of security
One big benefit of digital payment methods is how safe they are. Cell phones these days are protected with secure facial recognition or fingerprint readers, meaning that, if someone steals or finds your phone, they won't be able to use it to access your financial accounts. Digital wallets are also more secure to use with merchants, because, instead of submitting your actual credit card number, they exchange a unique numerical token or identifier for each transaction. Your account information stays safe.
Discounts and bonuses
Many digital wallets also offer special discounts and bonuses for using them, and for referring others to use them. And if any of your credit cards offer cash back or other rewards, digital wallets make it easier to choose which card to use in different situations, maximizing your benefits. (Some credit cards, for example, offer a higher cash-back rate when used at a gas station or restaurant.)
Streamline your online shopping
Most digital wallets don't just work on your phone—you can set them up in your computer's web browser and then use them to check out when shopping online. Once you've filled out your card and contact information once, your digital wallet will autocomplete web forms, saving you time.
It's never been easier to add your Bank of Hawaii debit card to Apple Pay. Just open up your mobile app, tap the "Cards" button on the home screen, tap on "Apple Pay" and follow the instructions.
Reference or mention herein of any business or organization does not constitute nor imply endorsement, recommendation or promotion by or of Bank of Hawaii.
You're about to exit BOH.com
Links to other sites are provided as a service to you by Bank of Hawaii. These other sites are neither owned nor maintained by Bank of Hawaii. Bank of Hawaii shall not be responsible for the content and/or accuracy of any information contained in these other sites or for the personal or credit card information you provide to these sites.