Insights & Stories
What to Do if You Get Sent to Collections
Reading time: 4 Minutes
July 29th, 2020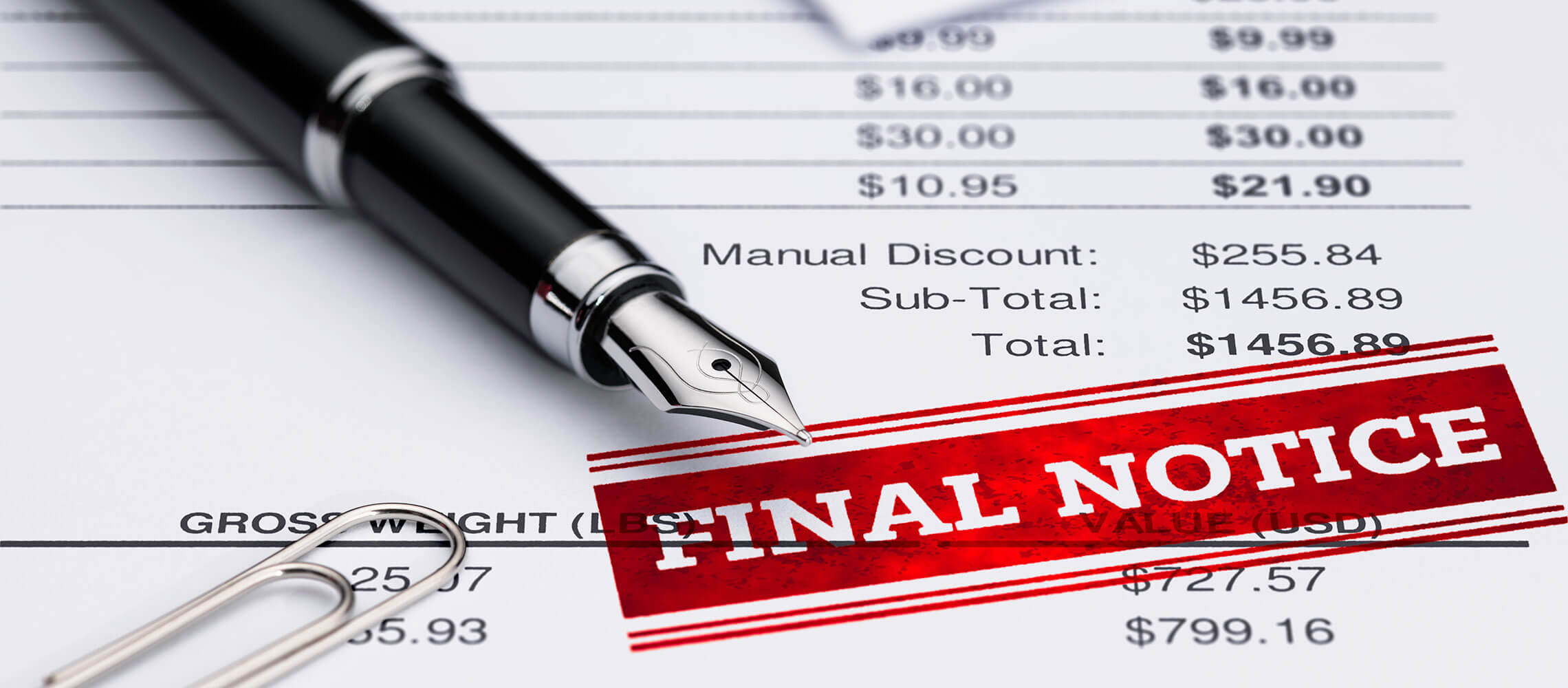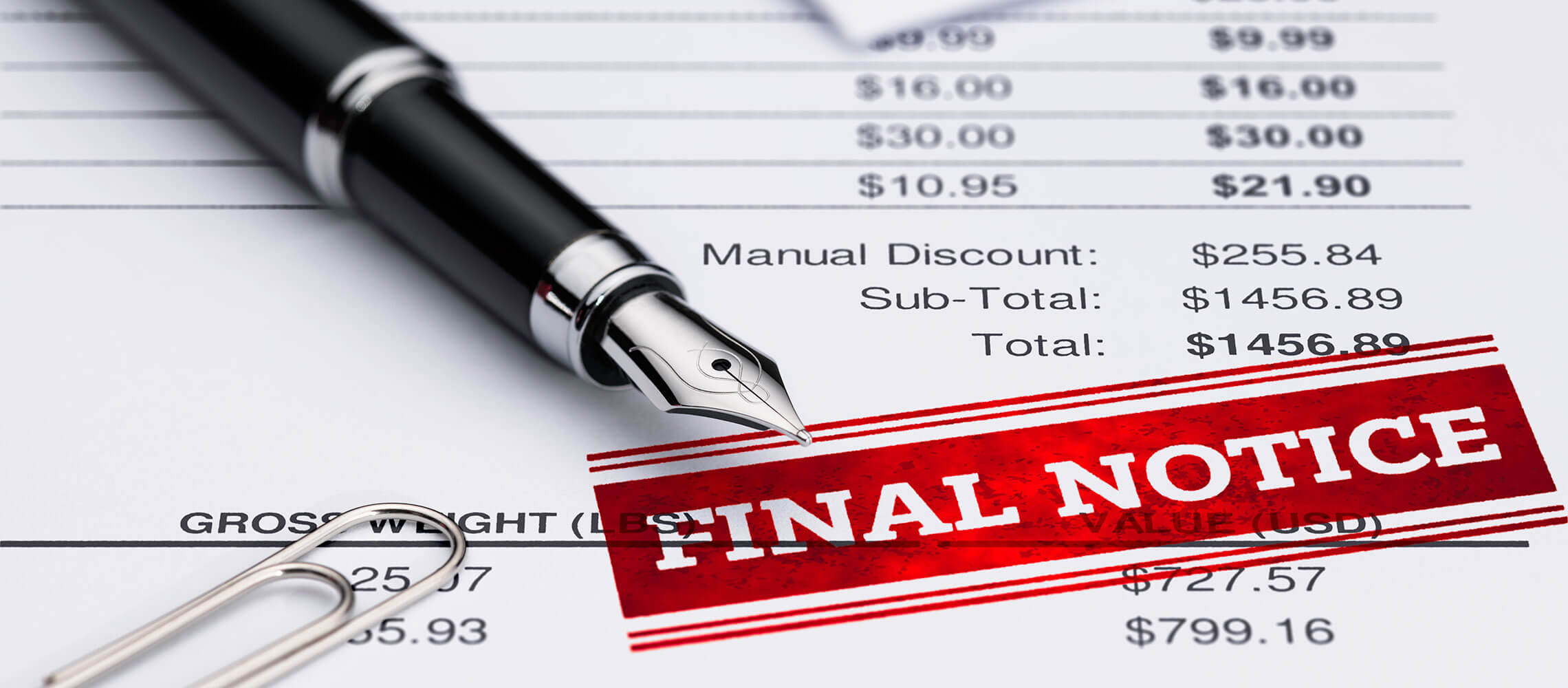 If you have a bill that goes unpaid for some time—usually after several payments are missed over a period of a few months—creditors, such as banks, credit card companies or medical providers, may eventually give up on trying to collect the money from you.
Instead, the original creditor might sell the debt to a collection agency, whose collectors will then reach out to you via phone call, text message, mail or email to collect payment for that overdue balance. It's the same debt that is owed; however, a third party (the debt collection agency) has purchased the right to collect.
For many of us, the phrases "debt collection agency" or "past due loan" can be scary. But if you have debt that has been sent to collections, don't panic. Rash decisions can aggravate the situation or make things more complicated. Regardless of why you've fallen behind on your bills, what's important now is to create a plan to pay down debt. Follow these prudent steps:
Don't ignore the debt or the collection agency.
Debt collectors might be calling repeatedly or sending collection letters asking you to pay money. Tempting as it may be to ignore these messages, it won't make your debt go away. Instead, it's best to confront the situation head-on and take control.
If collection agencies are not successful in reaching you, they can file a lawsuit to seek payment, which may result in wage garnishment (where a portion of one's income is diverted to resolve a debt).
Also, when a debt in collection is reported on an individual's Experian, TransUnion or Equifax credit reports, one's credit score is likely to drop by a substantial amount; often, the higher the credit score is to begin with, the more points it is likely to decrease. A lower credit score can prevent you from qualifying for credit credits or loans and most collections will remain on your credit reports for seven years, which is another reason it's important to clear away the debt as quickly as possible.
Know your rights.
Debt collection agencies will likely be persistent in their attempts to reach you—however, it doesn't excuse abusive or deceptive behavior. The Fair Debt Collection Practices Act is a federal law that governs the debt collection process by third-party debt collectors and helps protect citizens against predatory practices, including abusive language, late-night calls and dishonest or threatening communication.
It's important to know your rights: By law, debt collectors cannot contact you before 8 a.m. or after 9 p.m. and cannot contact third parties, such as your friends, family or employer, about your debt. According to the Fair Debt Collection Practices Act, collectors must communicate with your lawyer, if you're represented by one, and must cease contact entirely, if you request it in writing.
Keep in mind that debt doesn't disappear just because a collector stops contacting you. Requesting that collector cease contact will not prevent them from filing a collection lawsuit.
Confirm the information is correct.
The first step in dealing with debt collection agencies is to confirm that the debt actually belongs to you. The Fair Debt Collection Practices Act requires collectors to send individuals written debt validation and debt verification letters. These documents outline what the debt is, how much is owed and other relevant information.
Debt validation and verification letters are critical because debt collection errors are common. When original creditors sell debt to third party collection agencies (which may sometimes sell the debt again), subsequent collectors often have less and less complete information to work from. Sometimes, agencies may contact every person with the same name that is listed on the debt.
If the debt in question isn't actually yours, if it has already been paid off or is past the statute of limitations of when you can be sued (the Hawaii statute of limitations is six years), you can dispute the claim. Sample dispute letters are available through the federal Consumer Financial Protection Bureau's website.
If debt can be attributed to your name or Social Security number but is not yours, you may be a victim of identity theft. Contact the Federal Trade Commission (FTC) online at identitytheft.gov or by phone at 1-877-438-4338.
Another important reason to confirm the debt is to protect yourself from illegitimate debt collection scams. Be wary if a debt collector can't or won't provide detailed information about the alleged debt, the original creditor or the agency that the creditor claims to represent—or if the collector asks for payment over the phone or requests sensitive info, such as your bank account number, Social Security number or credit card info. (Never give your full Social Security number to debt collection agencies; let them give you the last four digits to see if it matches up.)
Negotiate payment terms that work for you.
Ideally, if you have enough funds to pay off the debt in full, it's sensible to do so. However, if you can only pay a partial amount, most collection agencies will accept a monthly payment plan that allows you to pay off the debt over time. Propose a realistic plan according to your income and expenses to ensure you don't fall behind on other bills. Don't pay beyond what you can afford. Ultimately, debt collection agencies are looking to recoup as much funds as possible and there may be more room to negotiate with debt collectors than with your original creditor. Depending on the circumstances, they might be willing to accept 75 percent or 80 percent of the total amount owed (or less) or agree to a payment plan.
Whichever plan you negotiate with collection agencies, be sure to get the details in writing before you make any payments. Request a formal letter that outlines the repayment or settlement plan and the debt collector's promises of ending or forgiving debt once payments are complete. It can be helpful to enlist the help of an attorney or credit counselor through this process.
No one likes falling behind on bills, or having debt sent to collections, but by following these tips, you should be able to resolve the situation in a way that allows you to stabilize and start to rebuild your financial health.
And if you're not yet behind, but worried that you might be having trouble paying all your bills on time, we've got tips on how to talk to your creditors about the situation.
You're about to exit BOH.com
Links to other sites are provided as a service to you by Bank of Hawaii. These other sites are neither owned nor maintained by Bank of Hawaii. Bank of Hawaii shall not be responsible for the content and/or accuracy of any information contained in these other sites or for the personal or credit card information you provide to these sites.