Insights & Stories
What Are My Down Payment Options?
Reading time: 7 Minutes
August 2nd, 2021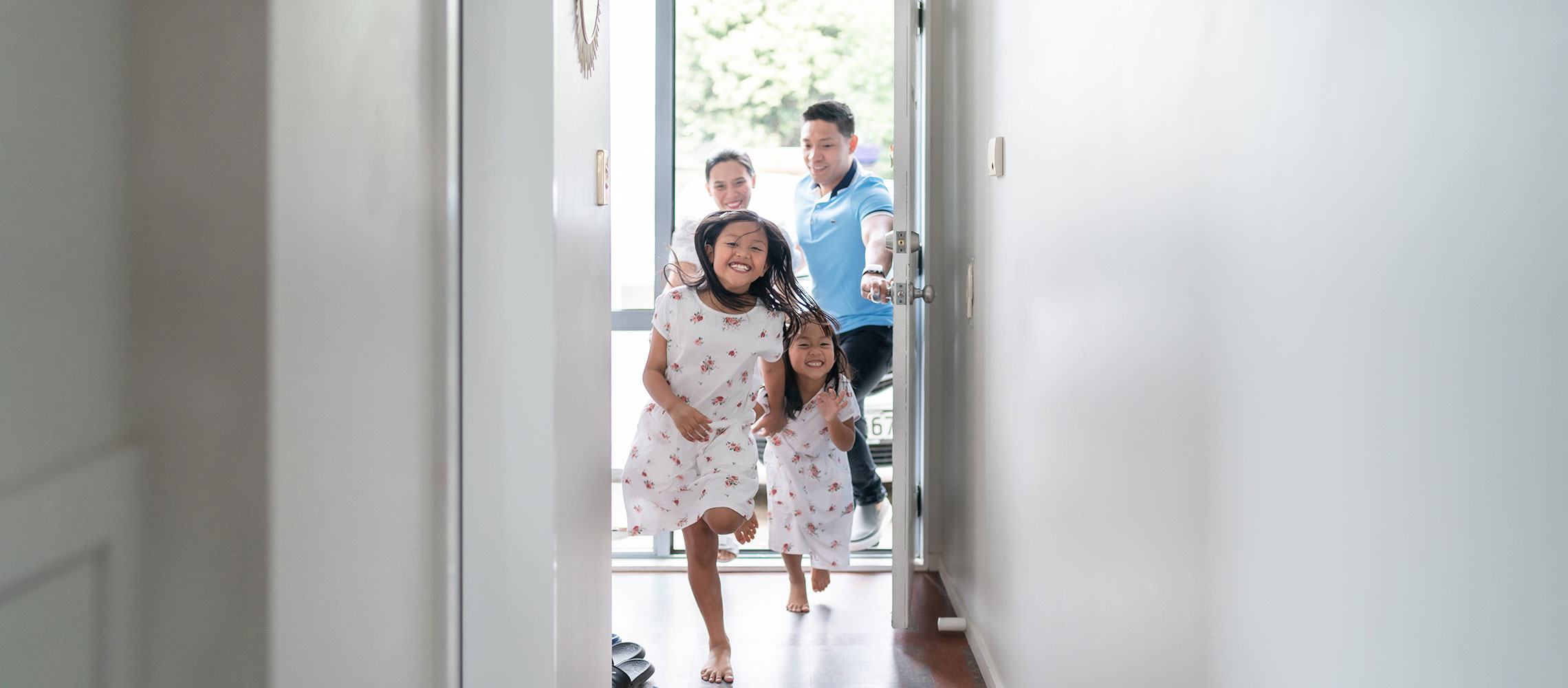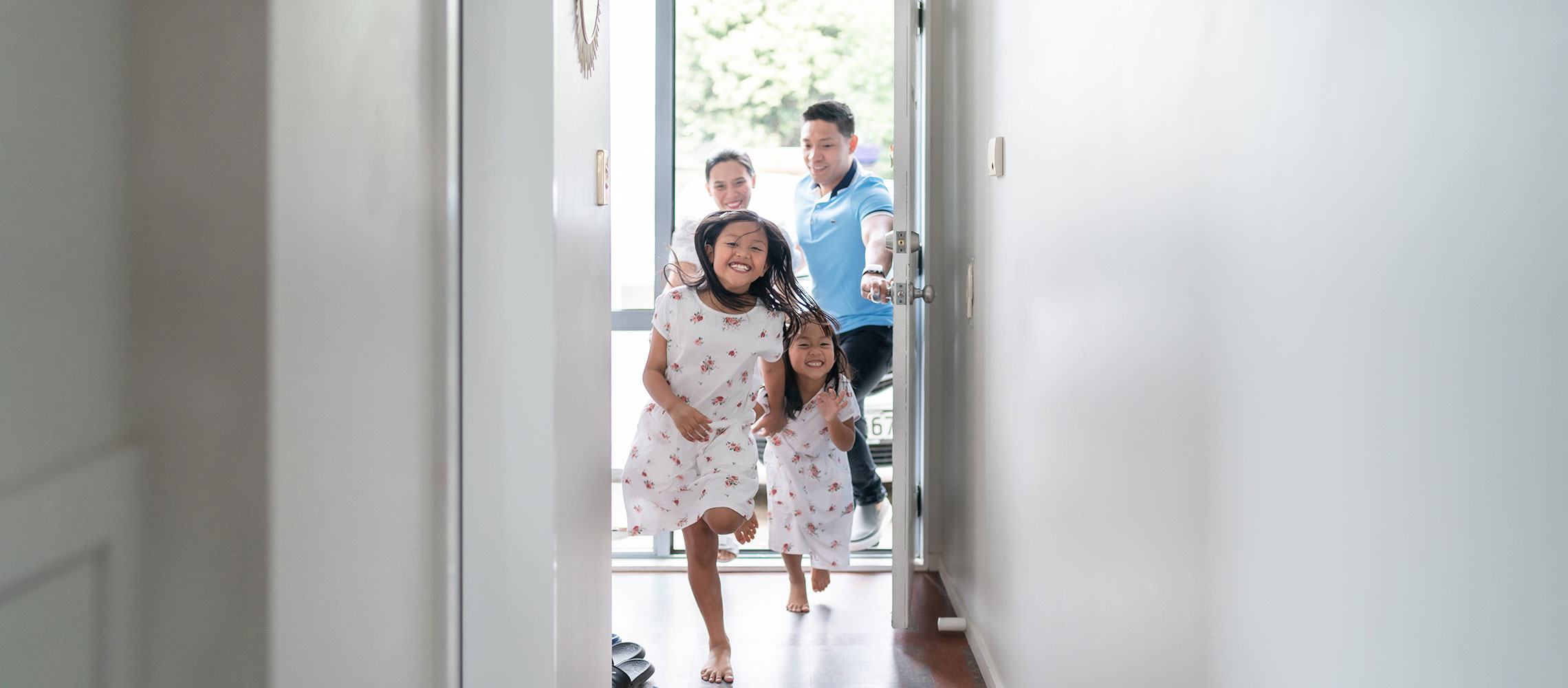 When buying a home in Hawaii, you may be concerned about whether you can afford the down payment. According to real estate firm Locations, the median home price in Hawaii hit over $900,000 in February 2021, and the traditional 20 percent of that is nothing to scoff at. While some first-time home buyers receive all or part of their down payment as a gift from a parent, grandparent or friend, many buyers have to save a down payment themselves over time. But how much will you really need to save? The answer depends on a few things.
20 Percent vs. Private Mortgage Insurance
It's true that the traditional rule of thumb calls for a down payment large enough to cover at least 20 percent of a home's purchase price. However, there are plenty of exceptions to this rule, with a variety of mortgage programs available requiring a much lower, or no down payment, potentially allowing you to buy a home with less cash up front.
There are a few good reasons to make a larger down payment when you buy a home, if that's an option for you. For one, by paying more up front, you'll get a wider choice of loans and potentially a lower rate for the type of loan you choose. It also may be easier for you to qualify for a mortgage loan if you make a larger down payment, because you'll end up borrowing less.
Another good reason for making at least a 20 percent down payment is that you won't have to pay for private mortgage insurance (PMI). PMI protects your lender if you don't make your payments. The average cost ranges from around .6 percent to almost 2 percent of your total original loan amount per year. So if you take out a mortgage for $400,000, and have to pay mortgage insurance at a rate of 1 percent, that's approximately $300 extra you'll be spending each month; you may end up paying a total of $20,000 or more in PMI before you reach 20 percent equity in your home and can request that your PMI be removed.
If you don't have 20 percent saved yet, here are a few mortgage options that can help you buy a home sooner.
Options for 10 Percent or More
Piggyback Mortgage
You may still be able to avoid PMI by applying for a second mortgage, sometimes called a piggyback mortgage. This kind of mortgage, also known as an 80/10/10 loan, is when you buy a home using two loans. This is usually done by taking out two mortgages, one for the 80 percent and a smaller one for the 10 percent. In this case, the purchase price of your home would be paid for in three parts:
The first mortgage, which covers 80 percent of the price.
Your down payment, which covers the next 10 percent.
The piggyback mortgage, covering the final 10 percent.
The piggyback loan option is a great way to avoid paying for PMI, because you will have met the 20 percent down payment requirement, from the perspective of your main mortgage lender.
Another way to reach the 20 percent, even if you only have 10 percent saved, is to apply for a home equity line of credit (HELOC) on top of your mortgage loan.
This allows you to use the funds from the HELOC to cover the other 10 percent of the down payment, bringing you to 20 percent. As with a piggyback mortgage, a HELOC can also eliminate the requirement for mortgage insurance.
When you take out a piggyback mortgage to cover the additional 10 percent, one potential drawback is that these kinds of financing may have higher interest rates than are available on your main mortgage. They also often come with a variable interest rate, meaning that your rate could go up in the future.
If you can't make a 10 percent down payment and still want to buy a home, not to worry: There are other programs available that may work for you.
Options for 3 to 10 Percent
FHA Loans
The Federal Housing Administration (FHA) offers loans for low-to-moderate income borrowers called FHA mortgage loans. These loans are backed by the FHA, protecting lenders in the event that the loan defaults.
FHA loans are a great option for prospective home buyers with a credit score of approximately 580 or higher, because they enable you to buy a home with a minimum down payment of only 3.5 percent.
You'll have to pay upfront and monthly mortgage insurance premiums for an FHA loan, but there are flexible guidelines to qualify.
Pros of an FHA Loan:
It's an option for borrowers that may have below-average credit, as low as 500.
It typically only requires a down payment of 3.5 percent (although the FHA may require more if your credit score is lower than 580).
100 percent of your down payment can be from a gift (compared with conventional mortgages, where only part of the down payment can be a gift if the down payment is less than 20 percent)
Cons of an FHA Loan:
It requires upfront mortgage insurance premiums (MIP) to be paid.
You may pay higher premiums for mortgage insurance than some other loan types—and possibly for longer periods of time than other types of loans.
FHA loans have lending limits based on the region in which you're buying a home.
HomeReady by Fannie Mae and Home Possible by Freddie Mac
While conventional mortgages typically require a 20 percent down payment, Fannie Mae and Freddie Mac, two national housing finance agencies, have created conventional mortgages that call for a down payment of just 3 percent.
You'll need to qualify for the specific requirements of these programs—HomeReady through Fannie Mae or Home Possible through Freddie Mac—but it could be a good solution if you don't want to go with a FHA loan.
Pros of HomeReady and Home Possible:
They're both designed for low income borrowers.
Prospective home buyers may be first-time home buyers or repeat home buyers.
Down payment options can include gifts, grants, etc. depending on the program, and do not necessarily need to come from the home buyer's savings.
Cons of HomeReady and Home Possible:
They're designed for borrowers with low income but good credit scores (typically at least 620).
They require mortgage insurance until you have reached 20 percent equity.
First time home buyers may need to take homeownership education classes.
Options for no down payment
Veterans Affairs (VA) Loans
VA loans are designed to help U.S. military service members, qualified veterans or their eligible surviving spouses purchase, refinance, build or repair their home. They're guaranteed by the U.S. Department of Veterans Affairs (VA), through regular lenders. Under this program, borrowers have to pay a funding fee, but there's no mortgage insurance and no down payment required.
Pros of a VA Loan:
It requires zero down payment.
It requires no PMI or MIP.
It does not allow for a pre-payment penalty.
Cons of VA Loan:
You must meet certain eligibility requirements, and there are entitlement limits.
You will have to pay a VA funding fee in addition to other standard closing costs.
There are guidelines on how long you must live in a property before you can rent it out or use it for investment purposes.
USDA Loans
USDA loans are backed by the U.S. Department of Agriculture (USDA) Rural Development program. The USDA loan is designed for low- or moderate-income buyers who purchase a home in an eligible rural area (Think areas of the Big Island). For these types of loans, there's typically no minimum down payment.
There are two ways to get a USDA loan:
Direct through the USDA

These loans are designed for low/very low income applicants and are only available to certain income levels in certain areas.

Through a USDA-approved lender

Similar to how the Federal Housing Administration backs FHA loans and the Department of Veterans Affairs backs VA loans, when you work through an approved lender, USDA loans are guaranteed by the USDA.
Pros of a USDA Loan:
It's designed for borrowers who would not normally be able to buy a home on their own.
Interest rates are typically much lower than other types of loans.
It can empower buyers in more rural areas.
Cons of a USDA Loan:
Only homes in certain zip codes will be eligible for a USDA-backed mortgage.
There are maximum income requirements in order to be eligible.
Once you know how much you can really afford, you can get more serious about your planning and what down payment option will work best for you. To learn more about the home buying process, download our e-Book, The Complete Guide to Buying a Home in Hawaii.
Ready to take the next step in your home buying journey? Get prequalified today.
You're about to exit BOH.com
Links to other sites are provided as a service to you by Bank of Hawaii. These other sites are neither owned nor maintained by Bank of Hawaii. Bank of Hawaii shall not be responsible for the content and/or accuracy of any information contained in these other sites or for the personal or credit card information you provide to these sites.