Insights & Stories
The Best Las Vegas Day Trips
Reading time: 10 Minutes
May 6th, 2022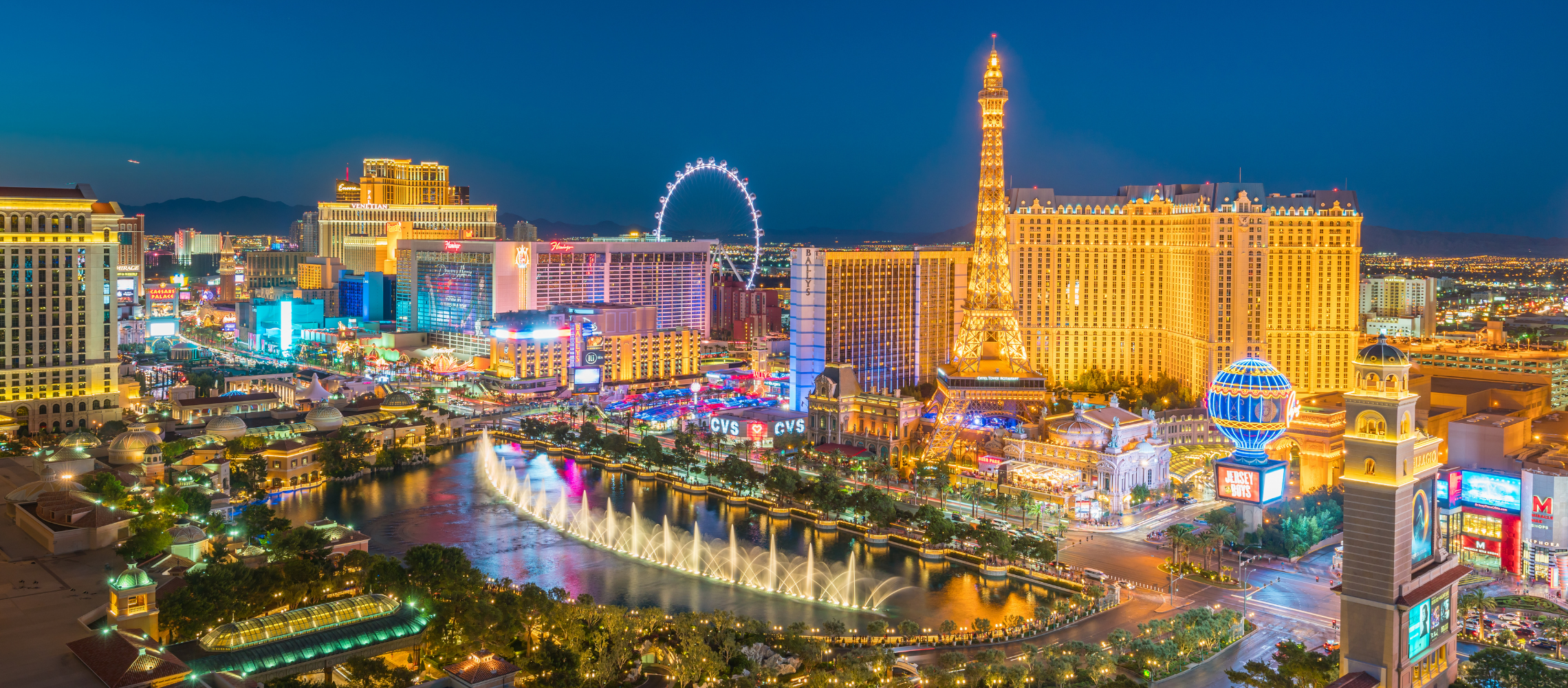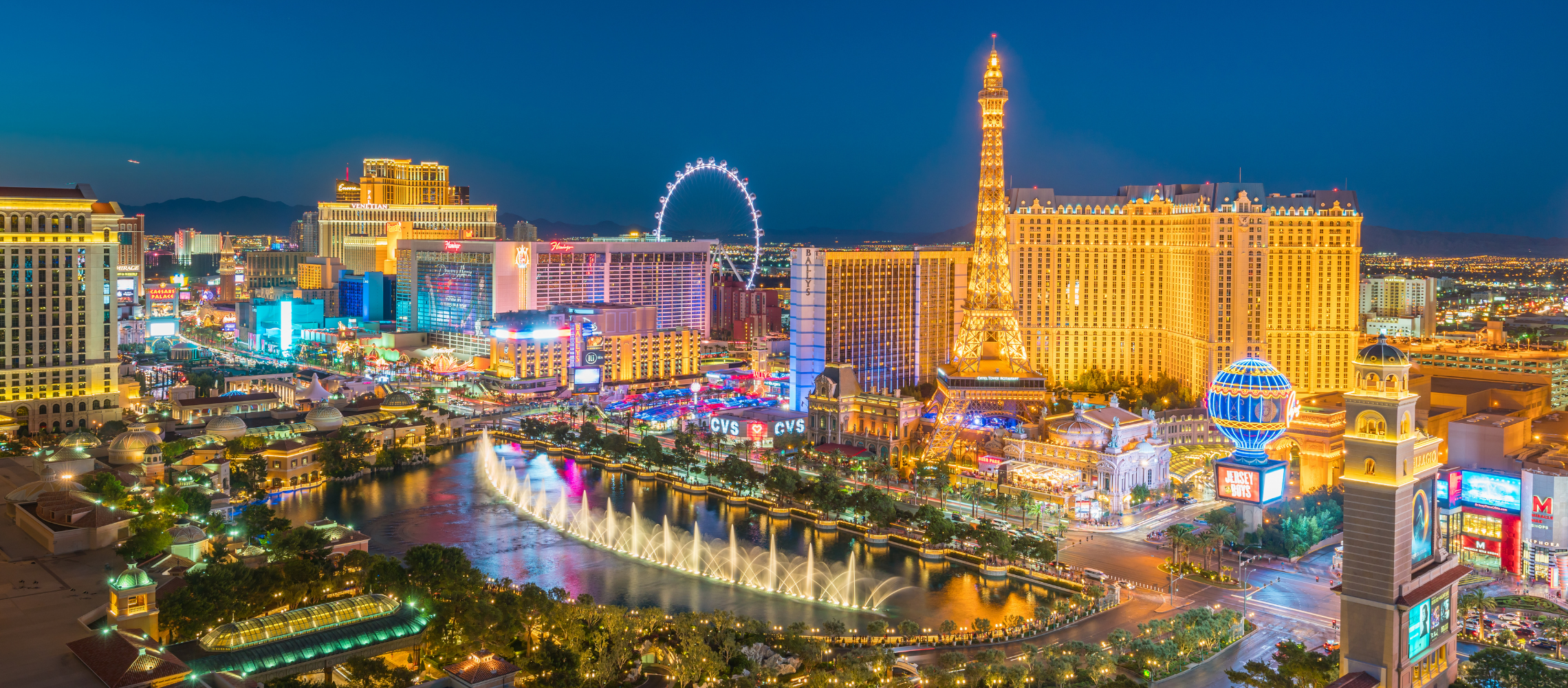 If you're one of the roughly one in 10 Hawaii residents that visits Las Vegas each year, with many visiting two or more times per year, then it's probably safe to say that you're already pretty familiar with what you want to do when you get to Hawaii's "9th Island." But there's more to Las Vegas than just seeing live shows, gambling at casinos, and dining at buffets. The next time you're in Nevada, go beyond the Las Vegas Strip and make one-of-a-kind memories, from exploring abandoned gold mines to hiking through sandstone canyons to jet skiing across the largest reservoir in the United States.
Intrigued? Check out a round-up of a few of the coolest day trips to experience around Las Vegas:
Red Rock Canyon
Just 20 minutes from the Vegas Strip, Red Rock Canyon is a national conservation area known for its spectacular rock formations of red sandstone peaks and walls, some reaching thousands of feet tall. As many as six different Native American cultures are believed to have lived in Red Rock over thousands of years, due to the area's plentiful wildlife and resources of water. Ancient petroglyphs carved into rock walls can be seen on any of the 26 different hikes and trails that take explorers everywhere from Red Rock's deepest canyons to the area's highest peaks. Rock climbers can see these peaks firsthand; this area offers some of the finest rock climbing in the country, especially on Mount Wilson, one of the biggest mountains in the canyon that has five peaks for climbers to explore. (The best time to visit is late fall through early spring; during the summer, the exposed sandstone becomes scorching hot to the touch.)
For a less strenuous journey through Red Rock, visitors can also take a 13-mile scenic drive (or bike ride) and see the canyon, with many trailheads and scenic stops along the way. The Red Rock Canyon Visitor Center is open daily and filled with plant specimens from throughout the canyon, indoor and outdoor exhibits, plus live desert tortoise habitats. For an extended stay, visitors can also camp under the stars at a specially designated campground. Whether you're enjoying a family picnic, taking photos of the area's scenic vistas (perfect for both seasoned pros and casual Instagrammers alike), or just want to be out in nature, Red Rock Canyon is a calming refuge in the desert.
Boulder City
Boulder City was originally built in 1931 to house the workers who were building the Hoover Dam. Today, this small town—just 30 minute southeast of Vegas—has become a charming hub of quaint shops, a hip cafe scene, and Southern Nevada history.
Learn about what it took to settle the city and build the nearby Hoover Dam at the Boulder City/Hoover Dam Museum, which details the journey of engineers and construction workers who persevered through the Great Depression and the Dust Bowl to build a concrete marvel in the desert. Or see the dam up close on a raft adventure through Black Canyon, the gorge beneath Hoover Dam, where the rock walls rise nearly 2,000 feet from the river's edge. Take a ride on a refurbished steam train dating back to the early 1900s at the Nevada Southern Railroad Museum, or walk along the rails yourself, through cavernous tunnels and overlooking Boulder Basin, on a 7.5-mile round-trip hiking trail along the former railroad line.
Adventurous travelers can soar through Red Mountain and Bootleg Canyon on a zipline tour or take in views of Boulder City and the Hoover Dam on incredible helicopter tours. For refreshments afterward, stop in at the "world famous" Coffee Cup, featured on Food Network's Diners, Drive-Ins, and Dives, and known for its fresh coffee blends, colossal omelettes, and bloody mary cocktails; try spicy potato pancakes and homemade chili at Southwest Diner; or visit the Boulder Pit Stop for award-winning burgers, hot pastrami sandwiches, and beer-battered fish and chips.
Nelson Ghost Town
At first glance, the idea of exploring an old abandoned settlement in the middle of the desert may not necessarily sound like an exciting trip. But there are more than 600 ghost towns in Nevada, and Nelson—with its mine tour, Mojave Desert views, preserved buildings, and checkered past—is one of the most historic and exciting. Just 45 minutes south of the Strip, it's also perfect for an afternoon adventure.
One year before the signing of the Declaration of Independence, this area was nicknamed "El Dorado" in 1775 by Spaniards who originally discovered gold nearby, in what is now known as El Dorado Canyon. In the 1860s, Nelson attracted prospectors, who panned for gold and set up mining camps in the canyon, as well as American Civil War deserters who hoped to hide out in obscurity. Disagreements between owners, managers, and miners over access to Nelson's Techatticup Mine frequently resulted in killings; Nelson (named for Charles Nelson, a camp leader who was slain in his home) gained a reputation for being so dangerous that even local law enforcement refused to enter the area.
Today, the criminals and claim jumpers are gone, but the town remains. Visitors can explore the historic buildings, including a general store, stamp mill, bunkhouses, and sleeping cabins—all lovingly restored by the Werly family, who have rebuilt Nelson as a museum town unto itself, complete with antique cars parked along the town's dirt roads and nostalgic signs advertising soft drinks and motor oil from close to a century ago. Guests can also venture through the infamous Techatticup Mine thanks to Eldorado Canyon Mine Tours, which takes guests some 500 feet into the hard rock mine to see the quartz veins where precious gold and silver once ran.
Valley of Fire
The Valley of Fire State Park stretches across nearly 46,000 acres and is world-renowned for its stunning red Aztec sandstone rock formations that make the valley appear as though it's on fire, especially at sunrise and sunset. Although just 55 miles northeast of Las Vegas, a trip to the Valley of Fire will make you feel as if you're on another planet. (It's no wonder that numerous scenes from sci-fi movies, such as Total Recall and Star Trek Generations, were filmed here.)
With elevations that range from 1,500 to 3,000 feet, the Valley of Fire is perfect for day hikes that offer incredible views of surrounding valleys and greater Nevada. Photographers will marvel at the scenic valley attractions, including fuchsia-hued Pink Canyon or the porous Fire Cave, while history buffs will discover prehistoric petroglyphs carved by ancient Puebloans, known as the Anasazi, who farmed in nearby regions close to 2,000 years ago. To learn more about the history, geology, and ecology of the area, a visitor center is open daily. The Valley of Fire closes at sunset; however, for longer stays, visitors can take advantage of multiple campgrounds that come equipped with running water, restrooms, shaded tables, and grills.
Lake Mead
Nevada may be best known for being a desert, but the Silver State also happens to contain the largest freshwater reservoir in the country, perfect for swimming, boating, fishing, and even scuba diving. The Lake Mead National Recreation Area, only 30 minutes from Las Vegas, is a blue oasis with more than 245 square miles of surface area. Take a dip in the water from Boulder Beach, which stretches for a third of a mile and is open from dawn until dusk. Or rent a personal watercraft from Las Vegas Boat Harbor, offering all types of vehicles from single kayaks and jet skis to 24-foot pontoon patio boats that seat 10 or more people.
If you'd prefer to relax on the water, take a sightseeing trip with Lake Mead Cruises aboard a three-level, Mississippi-style paddle wheeler, with add-ons including a champagne brunch or dinner service. You can also try your hand catching dinner yourself—Lake Mead's Hemenway Fishing Pier is where fishing aficionados attempt to reel in fish, such as striped bass, largemouth bass, rainbow trout, and catfish. For those looking to enjoy a longer visit, Lake Mead offers more than 900 camping and RV sites at 15 different locations, with landscapes ranging from lakeside to desert. All recreation area campgrounds offer shade, running water, restrooms, grills, and picnic tables, plus plenty of room for tents, trailers, and RVs.
Want to visit one of these incredible destinations next time you visit Vegas? There's no need to wait! Your everyday purchases can help you earn HawaiianMiles® faster than ever. With the Hawaiian Airlines® Bank of Hawaii World Elite Mastercard® or the Bankoh Hawaiian Airlines® Visa® Debit Card, every purchase earns you HawaiianMiles—which never expire. Let's make that dream trip a reality even sooner!
_______________________________
The individuals and owners of any other trademarks, logos, brands or other designations of origin shown, named or mentioned herein did not sponsor, endorse or preview this article.
Hawaiian Airlines is a registered trademark of Hawaiian Brand Intellectual Property Ltd.
The Hawaiian Airlines ® Bank of Hawaii World Elite Mastercard® is issued by Barclays Bank Delaware (Barclays) pursuant to a license by Mastercard International Incorporate. Mastercard, World Mastercard, and World Elite Mastercard are registered trademarks, and the circles design is a trademark of Mastercard International Incorporated.
The Bankoh Hawaiian Airlines® Visa® Debit Card is issued by Bank of Hawaii. VISA is a registered trademark of Visa International Service Association and used under license.
You're about to exit BOH.com
Links to other sites are provided as a service to you by Bank of Hawaii. These other sites are neither owned nor maintained by Bank of Hawaii. Bank of Hawaii shall not be responsible for the content and/or accuracy of any information contained in these other sites or for the personal or credit card information you provide to these sites.