Insights & Stories
Should I Renovate or Move?
Reading time: 8 minutes
January 27th, 2023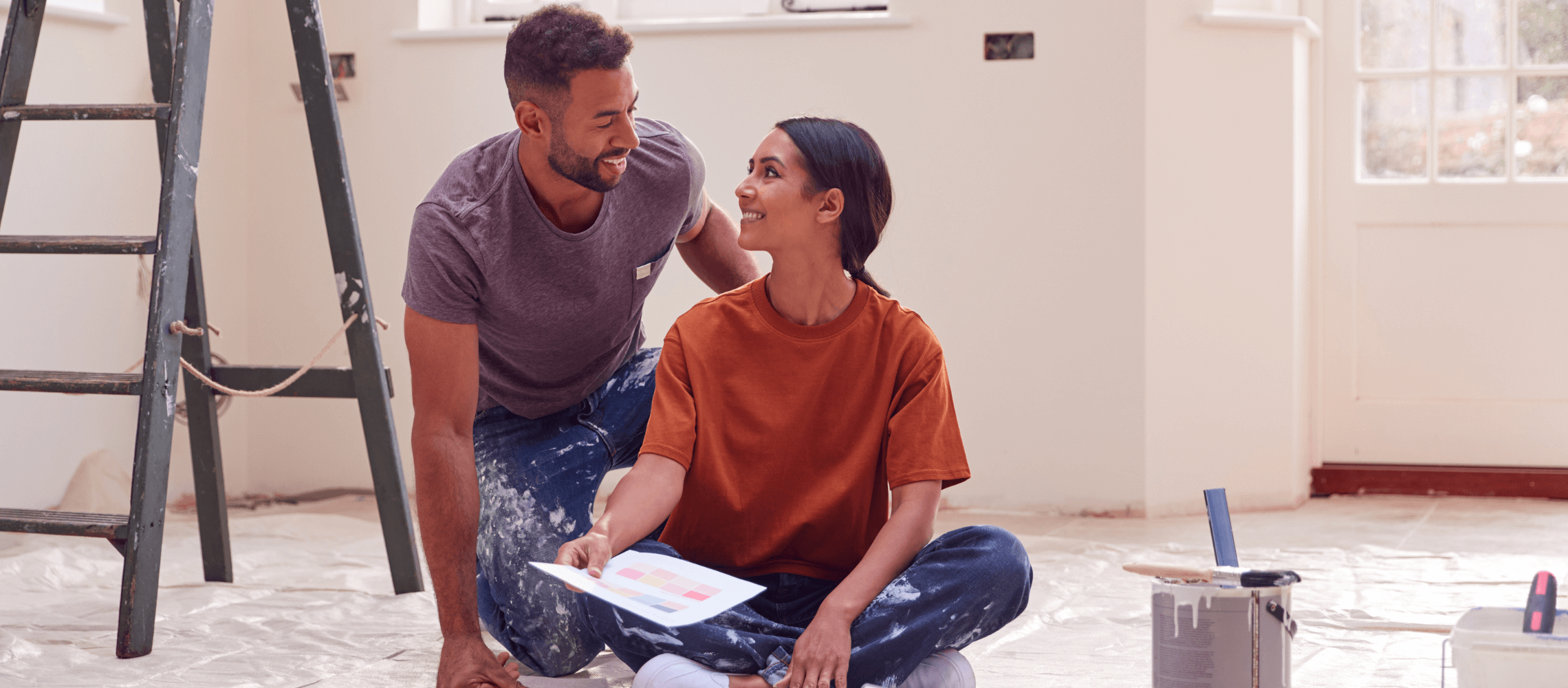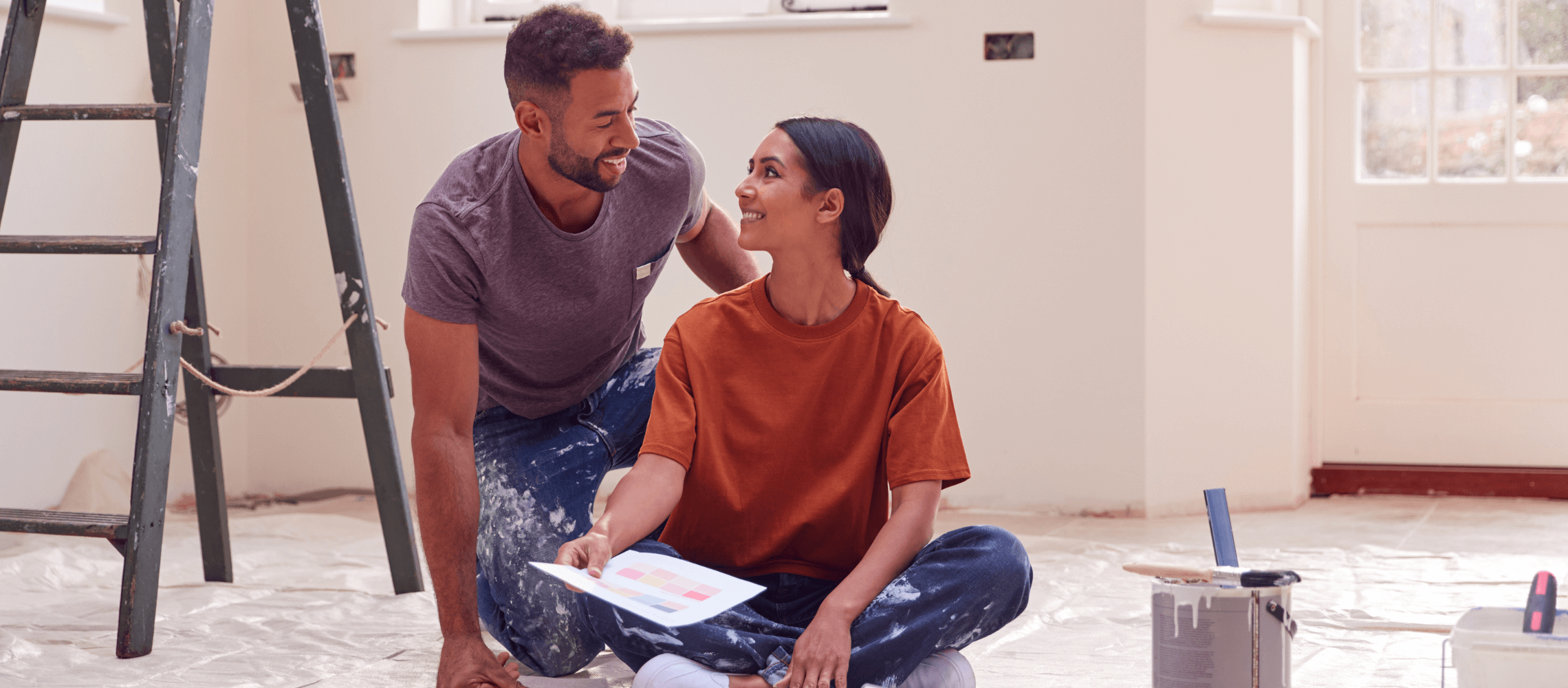 For many local families in Hawaii, owning a home is a major life accomplishment. But what happens if your house or apartment needs fixing up, is outdated, or doesn't exactly fit your needs? Should you remodel or move to a new home altogether?
Hawaii's already competitive real estate market has become even more aggressive in recent years. This has led to two outcomes: one, the demand for local real estate is at near all time highs, and, two, the high demand means many homeowners have seen their home's equity rise. This added equity opens up the possibility to access additional funds by establishing a home equity line of credit (HELOC). A HELOC could be used to renovate your home or put a down payment on another home (but, you should ensure that you're able to pay back both the HELOC balance and any remaining mortgage balance with the proceeds once you sell your home).
If you're considering whether or not to renovate your home or move, here's a breakdown of some pros and cons to think through, plus a few questions to ask yourself. Both remodeling your home and moving are major decisions; it's wise to take the time to consider all of your options.
Questions to ask yourself
If you're considering whether or not to move or stay and remodel, you might know why you're thinking about making a change, or maybe it's just an idea you're thinking about. Here are some questions to ask that can help you better understand which decision might be best for you:
Do you have the necessary funds? A HELOC could be a great option to fund a home remodel. Similar to a credit card, as you pay back what you've used, you have access to additional funds during your draw period. Moving often requires a down payment or deposit on your new home. There could also be additional overhead in the form of renovations needed to make the space livable or adequate for your needs, the potential of higher mortgage rates than your current situation, or other related costs. It's important to be mindful of whether you have enough funds to reach your goals, regardless of which decision you make.
Do you need more (or less) space? Whether your family is growing with the arrival of a newborn or your last child has gone to college, people's space needs change over time. Remodeling can help increase room in your current home or maximize the existing space, while moving can help you downgrade or potentially find a bigger home elsewhere.
Do you like your surroundings? Is your current home close enough or too far away from amenities you use regularly? What about getting to work? If you have kids in school, how do you feel about the neighborhood? Do you enjoy having a yard? Are your neighbors too noisy—or too quiet? Remodeling your home means everything else you enjoy—or dislike—about the area where you live will remain the same. Buying a new home in Hawaii potentially means moving to a new neighborhood, for better or worse.
Does your entire house need to be updated or just certain rooms? It's easier to remodel an outdated kitchen or bathroom compared to an entire house. If your entire home needs renovating or fixing up, it might be easier to look for a house, condo, or apartment that better meets your needs.
Pros and cons of remodeling
PRO: Renovating your house can help to create the home you always wanted. Maybe you've imagined a mid-century modern kitchen or an open floor plan living room. Home renovations allow you to customize each room exactly the way you like.
CON: There might be unexpected delays or expenses. Renovating your home often means going behind walls, around fixtures, and into spaces above or below your house—which could uncover problems, such as costly water damage, mold that needs to be removed, or electrical wiring issues. Although the price of a home remodel might have an estimated cost at the beginning, discoveries made during the renovation process could end up increasing the final bill and the amount of time needed for renovation.
PRO: Renovations often increase home value. Remodeling will usually increase the value of your home, especially with rooms such as kitchens and bathrooms. Although making improvements to your property does require an investment, renovations will often pay for themselves when it's time to sell.
CON: Your house will become a (temporary) construction zone. During a home renovation process, the room(s) being remodeled will likely be filled with construction equipment. You will likely have to stay out of certain rooms—or possibly your entire house, depending on the scope of the remodel—until renovations are completed.
Pros and cons of moving
PRO: You could discover a new home you never knew you wanted. It's a lot of work to pack everything up and relocate to a new house or apartment, but you might find that you enjoy your new home and neighborhood even more than your previous home.
CON: You could have a strong attachment to your old home. Maybe you bought this home with your spouse, or it was where you raised a child, or this was where your extended family gathered every weekend. If you created many memories in your old home, it can be emotionally difficult to leave.
PRO: You could save money by not remodeling. Home renovations, even minor ones, can often add up to hundreds or thousands of dollars. There is the possibility that investing a large sum of money into an extensive home remodel (especially if the renovations are more cosmetic or nonessential) doesn't necessarily increase the property value by the same amount. By selling your current property and using the funds to buy a home that doesn't need renovations, you may come out ahead in the long run.
CON: It could be difficult to find another home. Hawaii has a competitive housing market, and you may not be able to find another home that meets your needs. Especially one that's an equal or similar size as your current home, and for a similar price point and mortgage, considering the rapidly rising cost of real estate in the Islands.
CON: The high cost of a new mortgage. A large cost factor is the closing costs associated with a new mortgage. With mortgage rates significantly higher than the recent past, this is a new factor to consider when moving and budgeting.
Both home renovations and moving to a new home have upsides and downsides. However, if you like where you currently live—and don't necessarily want to contend with the prospect of having to look for a new house or apartment in Hawaii's competitive real estate market—then choosing to remodel a specific room or two could turn your current home into your dream home. Want to talk to someone about your options? Book an appointment with one of our local home lending experts.
You're about to exit BOH.com
Links to other sites are provided as a service to you by Bank of Hawaii. These other sites are neither owned nor maintained by Bank of Hawaii. Bank of Hawaii shall not be responsible for the content and/or accuracy of any information contained in these other sites or for the personal or credit card information you provide to these sites.