Insights & Stories
Set Financial Goals You'll Actually Achieve
Reading time: 3 minutes
April 14th, 2023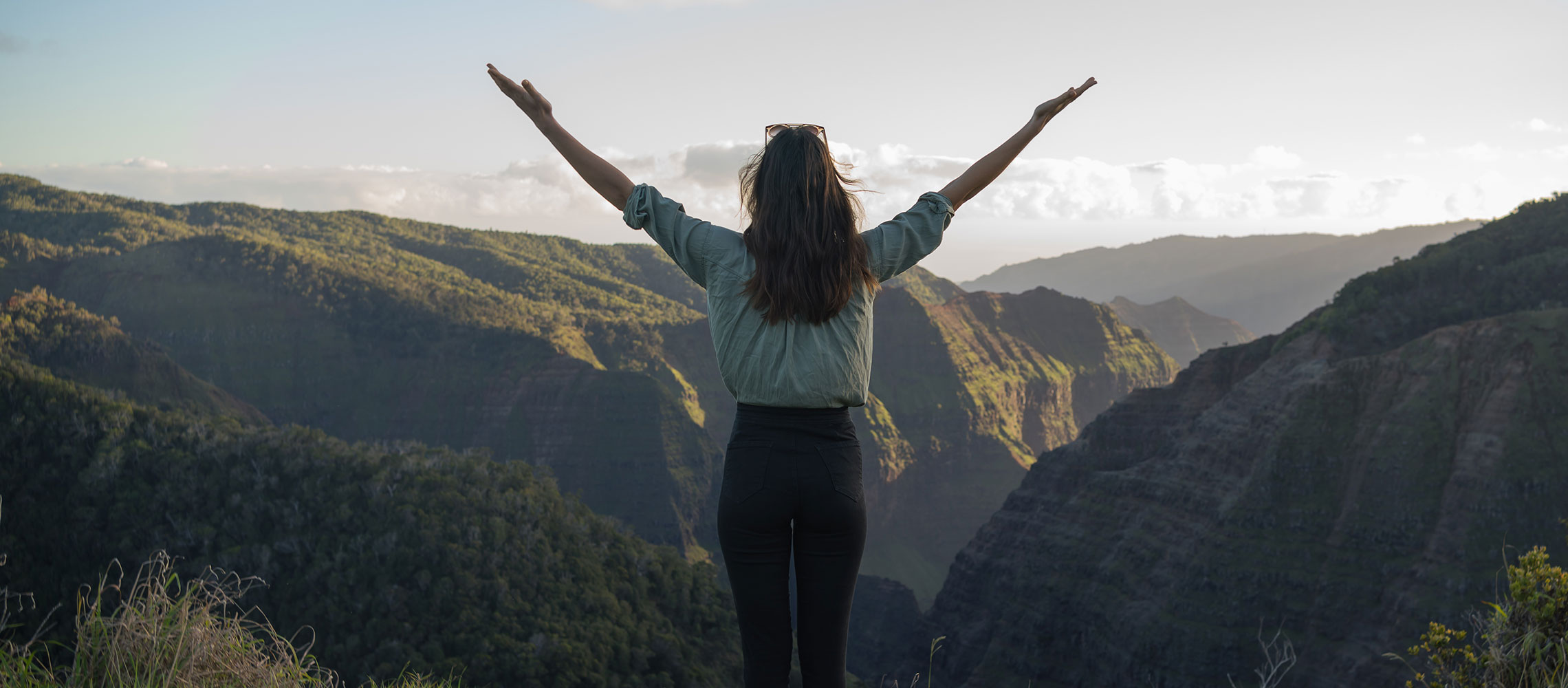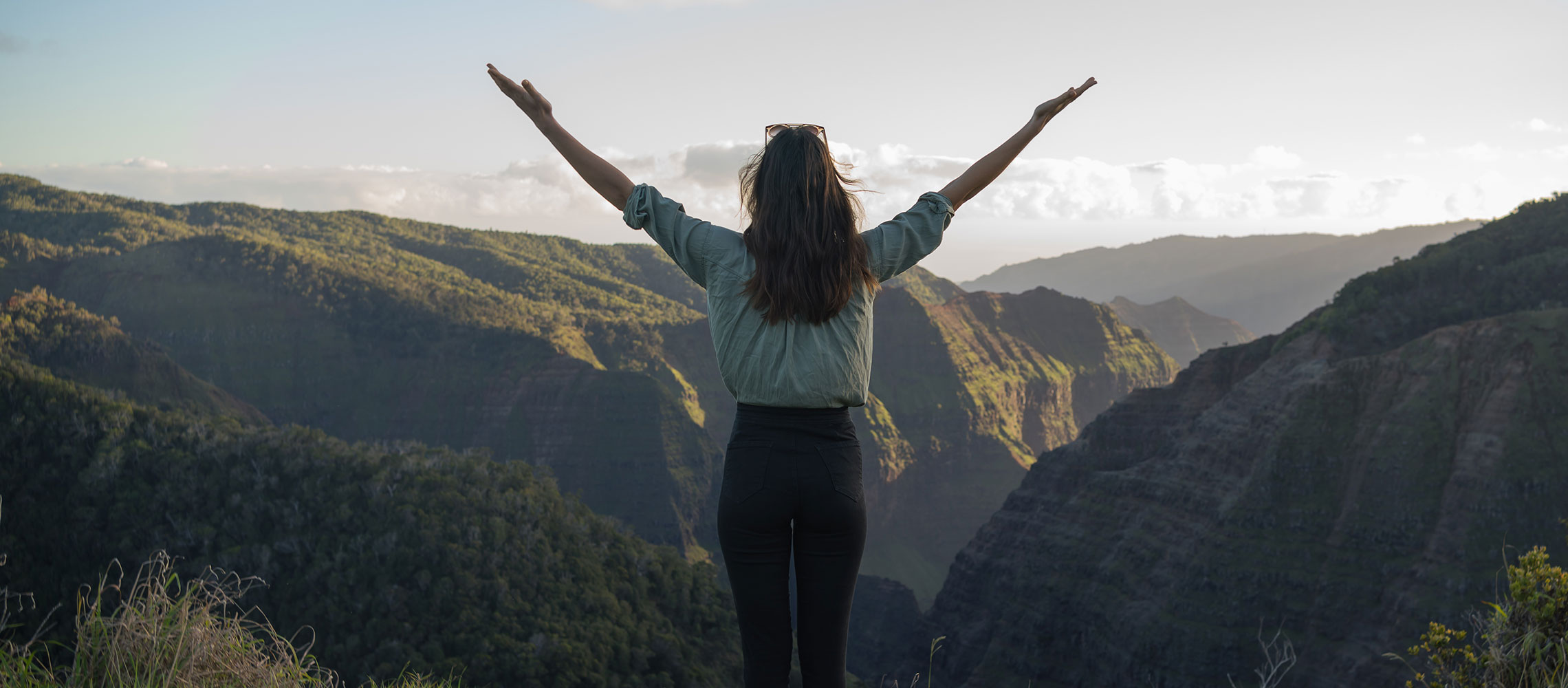 Like most people, you have high hopes for your financial future. Yet, figuring out how to get there can be daunting. However, while setting and achieving financial goals takes work, it's achievable with the right mindset, strategy and tools.
Read on for helpful tips on setting yourself up for success when planning and working toward financial wellness.
Step 1: Decide where to focus
The first step in achieving financial wellness is setting goals that align with your values.
Aligning your financial goals with your values helps you focus on what's most meaningful to you. This way, your objectives will have a greater purpose and can motivate you when facing challenges.
So, what are your values? If you've never really thought about it, start by writing down a list of your priorities. Think about where you see yourself in five, ten, or even 25 years. Do you want to own a home? Have a family? Hit a specific level in your career? Be able to travel or pursue other passions? Consider what matters most to you and why these things are meaningful.
Step 2: Develop your value-based financial goals
Next, create value-based goals that reflect the life you want to live.
Your goals might include:
Getting out of debt. Getting out of debt is a great financial goal, as it can help you save money, improve your credit score and increase your financial security. Freeing up cash with a debt management plan can also allow you to start investing, leading to more options for reaching other financial goals.
Starting a retirement savings account. Another excellent financial goal is to open a retirement savings account, such as an Individual Retirement Account (IRA). You can choose from different types of IRAs, such as traditional and Roth IRAs, and each comes with unique tax advantages.
Building up your savings. Building savings is one of the most important financial goals you can set. Having enough saved provides security in an emergency and can also help you afford the life you want—now and in retirement.
Remember to set SMART goals. SMART goals are specific, measurable, achievable, relevant, and time-bound. For example, if you want to start an emergency fund, your goal shouldn't just be, "I want to save money." Instead, it might be, "I want to save $1,000 in my savings account by June 1st."
Step 3: Break down long-term goals into achievable steps
The key to achieving financial success is to break down large goals into smaller, more manageable chunks. A specific action plan will help you stay organized and motivated as you strive to reach your personal finance goals.
For example, if you aim to save $1,000 by June 1st, create a plan that outlines how much you need to save each week or month to reach your goal on time. Then consider where that money will come from—will you reduce your spending on shopping or entertainment? Will you sell unused items from around your home? Will you ask for a raise at work or start a side hustle?
Breaking a goal down into specific, measurable steps gives you something tangible to work toward each month, builds confidence in your abilities, and motivates you to keep going.
Step 4: Track your spending
Tracking your spending is an essential part of money management. Keeping a close eye on where your money is going will help you identify unnecessary spending and potential savings opportunities. This way, you can allocate the funds needed to reach your goals in an organized and efficient manner.
Step 5: Ensure your banking aligns with your goals
Financial goals are crucial, but ensuring your banking aligns with these goals is also essential. Your bank accounts can be an efficient tool for keeping track of your money and helping you reach your target.
The first step in ensuring that your banking aligns with your goals is to identify which type of bank account best suits your needs. Consider the fees associated with different accounts, the interest rates and any additional features that could help you reach your financial objectives.
Once you have identified the appropriate account types, consider setting up automatic transfers from your checking account to your savings or retirement accounts. This makes it easier for you to save money and actively contribute towards your financial goals.
Bank of Hawaii has a variety of accounts designed to help you reach your goals, from certificates of deposits for longer term goals, savings accounts for more flexible saving, and checking accounts where you can manage your day-to-day spending.
Finally, don't forget that you do not have to go it alone on your journey to financial wellness. If you need help, make an appointment with a Bank of Hawaii specialist. With some dedication and planning, it is possible to achieve your money goals and enjoy greater security for your future.
Bank of Hawaii does not provide tax, legal or accounting advice. This material has been prepared for informational purposes only, and is not intended to provide, and should not be relied on for, tax, legal or accounting advice. You should consult your own tax, legal and accounting advisors before engaging in any transaction.
You're about to exit BOH.com
Links to other sites are provided as a service to you by Bank of Hawaii. These other sites are neither owned nor maintained by Bank of Hawaii. Bank of Hawaii shall not be responsible for the content and/or accuracy of any information contained in these other sites or for the personal or credit card information you provide to these sites.