Insights & Stories
Partners in Fashion: Allison Izu Song x Summer Shiigi
Reading time: 5 Minutes
July 12th, 2018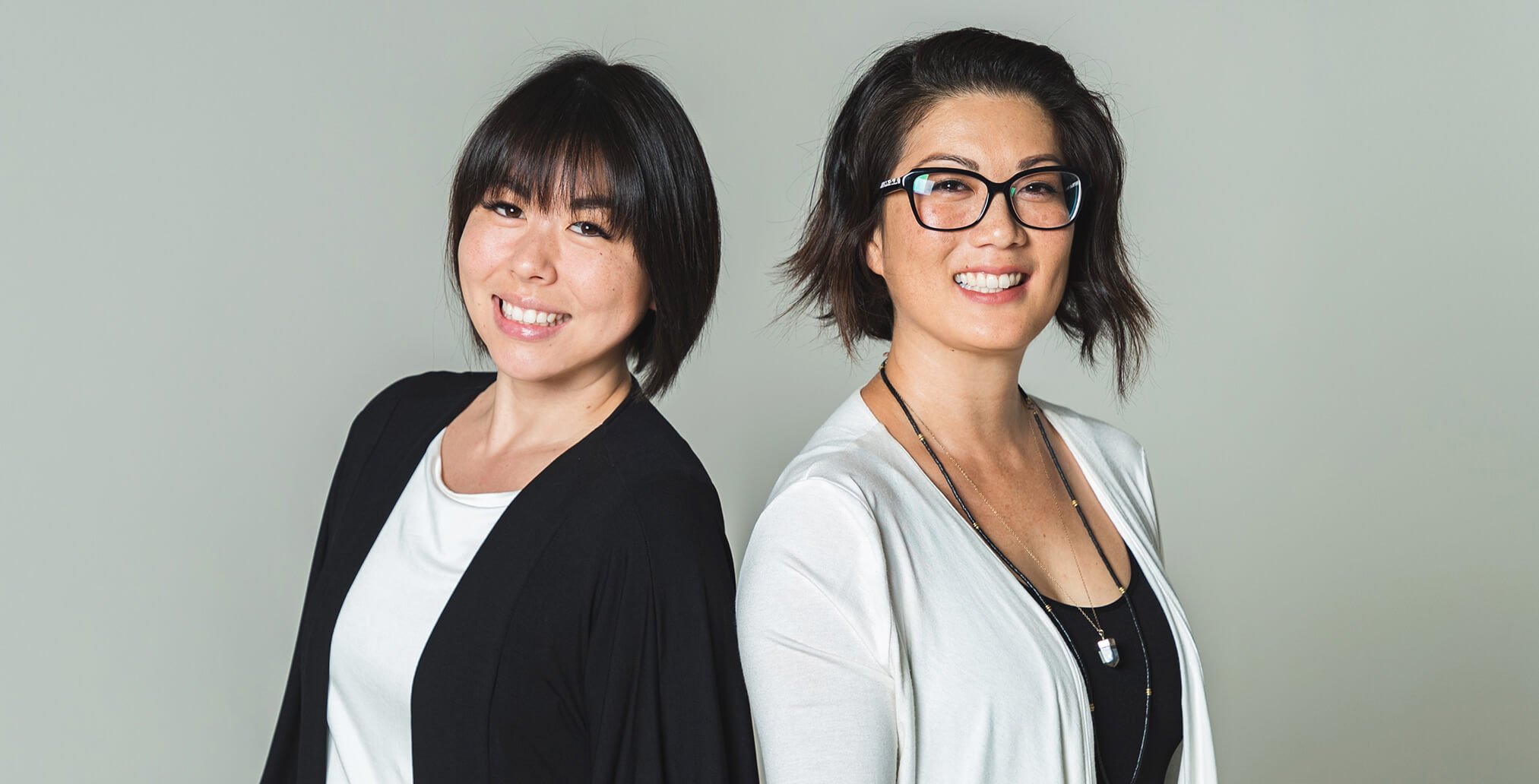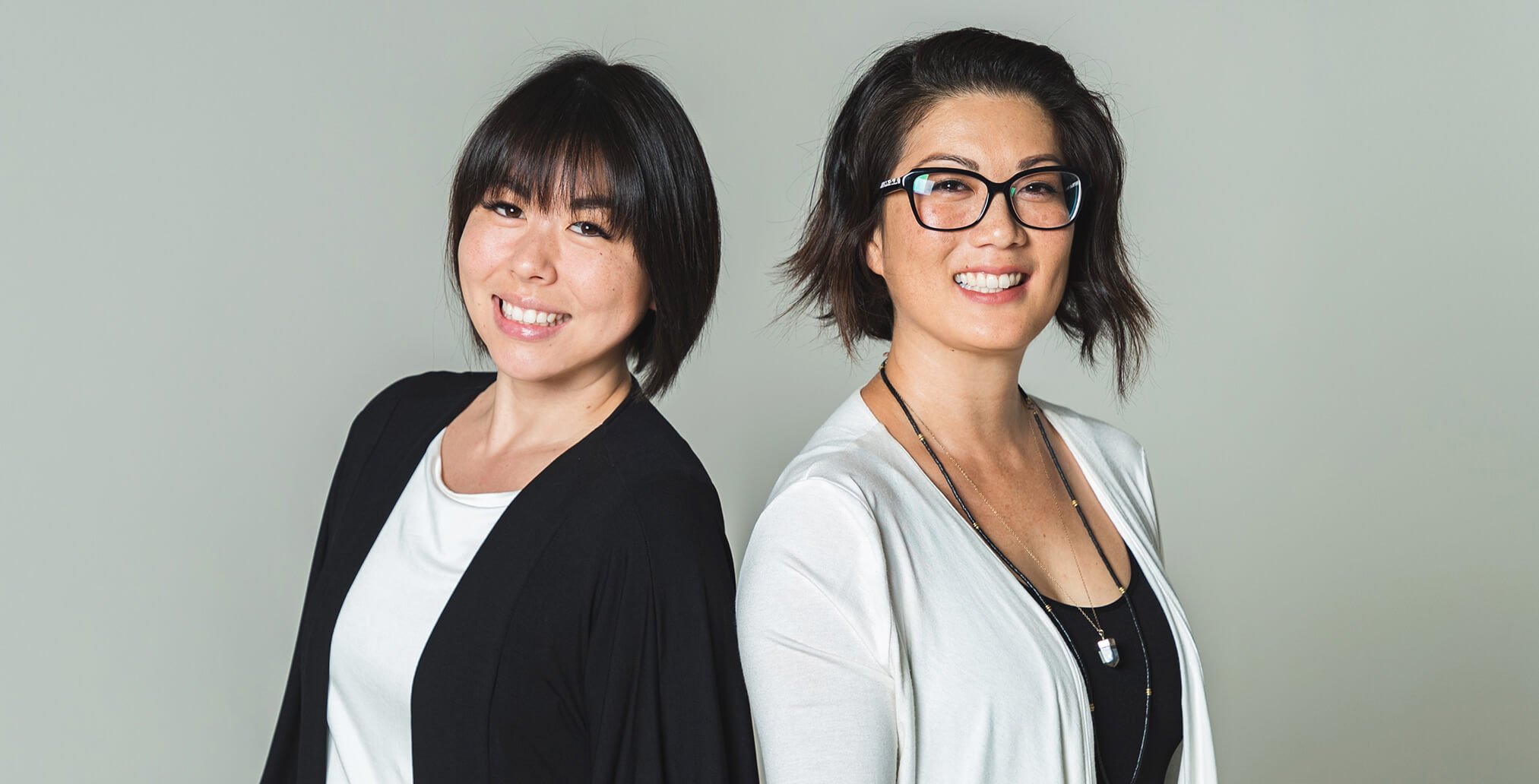 Clothing designers Allison Izu Song and Summer Shiigi came to fashion from two different routes. Song knew she wanted to become a fashion designer from a young age and began following that passion in high school. Her collaborative partner, Shiigi, entered the clothing industry later in life, from the retail side. While their paths were different, the two were united by a common thread: designing fashions for a full range of real women—not just tall, slender runway models.
Their designs come to life in the charming Kaimuki storefront workspace and boutique they share, featuring brands Allison Izu and Ten Tomorrow. The dynamic duo are now among Hawaii's most celebrated fashionistas.
Allison Izu Song
Song started her journey in fashion studying at the revered Fashion Institute of Technology in New York. Designing clothes for models awakened an ah-ha moment in the 5-foot-2 fashion tech student: If everyone was designing garments for willowy models, there had to be an untapped market of petite women out there. Following that intuition, Song launched a line of jeans cut to fit shorter frames, a focus her brand is now known for.
Song caught a big break in 2012, from none other than media maven Oprah. The television star was looking for a petite line to feature in her magazine's denim issue. And she found Allison Izu.
"It was huge for me!" says Song. Oprah's magical brand-building powers catapulted Song's small fashion business into stardom, and the orders came pouring in. With the boost of national exposure, she began expanding beyond denim, focusing on what she calls "elevated basics"—wardrobe necessities like pants and tops that you can build around. It was around this time she met fashion stylist, Summer Shiigi, who was often putting her clients in Allison Izu pieces. It was almost inevitable that the two would run into each other.
Summer Shiigi
"If you asked me 10 years ago whether I could be a clothing designer, I would have said, 'No, you're crazy,'"laughs Shiigi. She had earned a degree in psychology and planned to start her own practice. But, she says, "fashion stole me away."
She had worked in clothing shops as a teen and loved interacting with customers. She found joy in helping people style themselves. Once back home from college, she reconnected with friends who owned their own styling businesses, and was inspired to make a name of her own. With lots of networking and mentorship, Summer Style was born, offering styling and personal shopping services. With her brand Ten Tomorrow, Shiigi created a whole line of relaxed resortwear, the kind of thing you can wear year-round, anywhere from the beach to Bishop Street.
Collaboration
In 2013, Song and Shiigi began working as partners while promoting their individual brands, a collaboration that continues today. The innovative duo have become experts at taking a fresh perspective and offering unique services, like one-on-one fittings and fashion advice, as well as in-shop custom alterations, all at no cost to the customer. The two also sell their designs at Nordstrom, and Song offers a monthly, customized subscription box delivered directly to a client's door.
While they've found great success, the fashion industry isn't all sparkle and spotlights, Song says. "People think what we do is glamorous, but fashion is messy," she says. "We're schlepping fabric and going to factories. We're doing trunk shows and carrying racks of clothing."
But for the hard-working pair, the heavy lifting and long hours are all worth it if they get to live out their passion and do what they love.
When they're not designing for their brands, Song and Shiigi make time to give back to the community. One of their larger undertakings this year is designing the 2018 Goodwill Goes GLAM! fashion show on July 19, an event that in past years has featured Hawaii fashion celebrities including Kini Zimora and Kaypee Soh.
This year's show theme is "Fashion Edit," showcasing how GLAM!orous one's wardrobe and home can be using name-brand fashions, accessories and household goods found at Goodwill. Song and Shiigi are getting even more creative than usual, using clothing, linens, curtains and other fabrics and accessories from Goodwill's stocks that inspire them, for two different collections.
"Summer's brand is a lot brighter; mine is more monochromatic," says Song, who is transforming men's shirts and pants into women's wear, including even an evening dress.
The Next Cut
Back in the fashion studio, the ever-inventive duo continue catering to their fans in new and exciting ways.
"Women will come in and say things like, 'I don't like my arms,' or, 'My legs are too fat.' So I'm doing a rebrand," says Song. "I want my brand to stand for something more than clothing—where people feel safe and empowered to feel beautiful. My goal is to teach women how to dress, based on their body type, so they can feel comfortable in their own skin."
Shiigi agrees."We're not supermodels; we're real women. So we design around the concept of real women's bodies. We're conscious of the fit and creating contemporary and fresh silhouettes, while also keeping an edge by adding something different in the details."
It's that care and attention to details that keep Allison Izu and Ten Tomorrow coveted brands, for a whole range of real women.
Shop both lines at allisonizu.com and tentomorrow.com.
You're about to exit BOH.com
Links to other sites are provided as a service to you by Bank of Hawaii. These other sites are neither owned nor maintained by Bank of Hawaii. Bank of Hawaii shall not be responsible for the content and/or accuracy of any information contained in these other sites or for the personal or credit card information you provide to these sites.