Insights & Stories
Military Appreciation Month Spotlight: Armed Services YMCA
Reading time: 6 Minutes
May 17th, 2022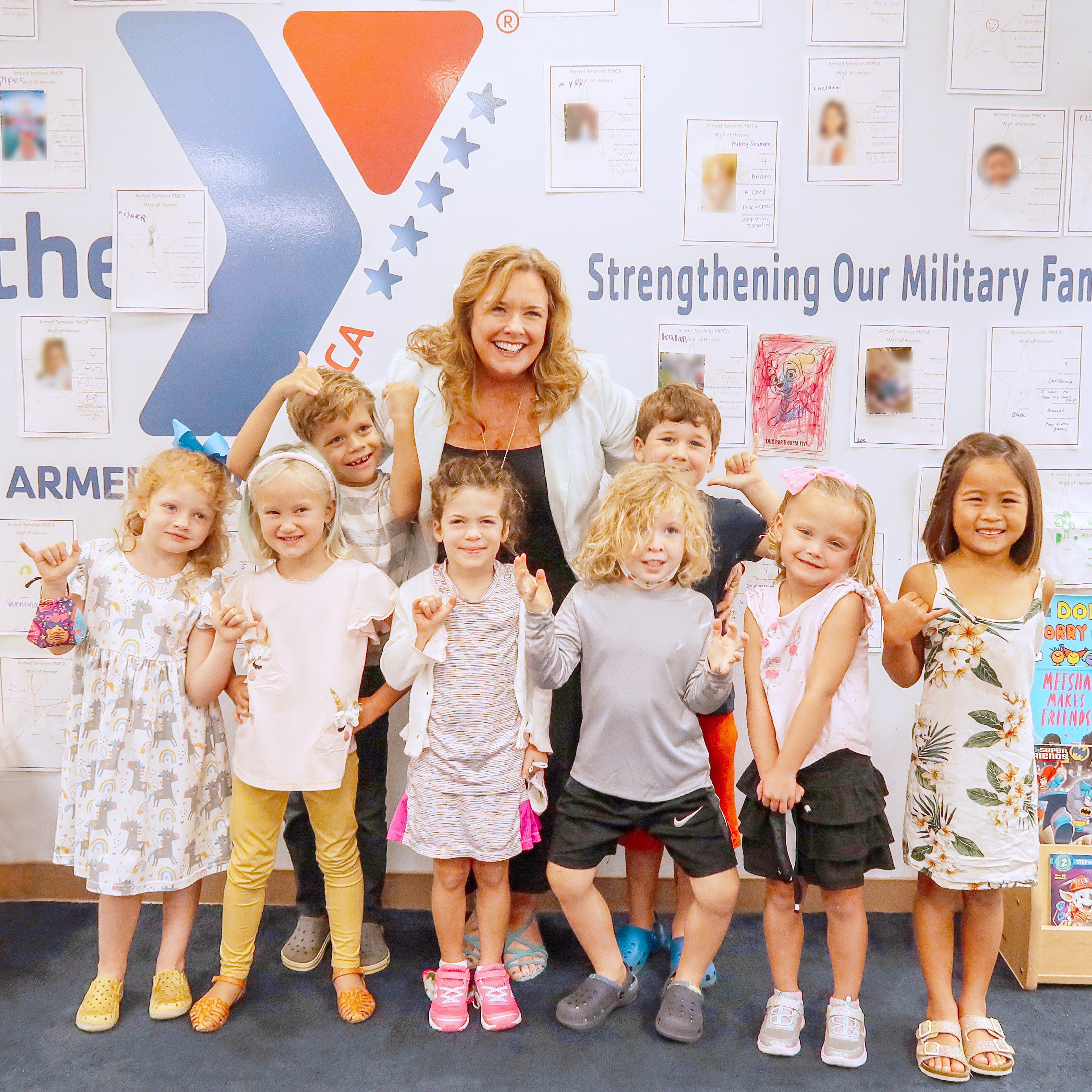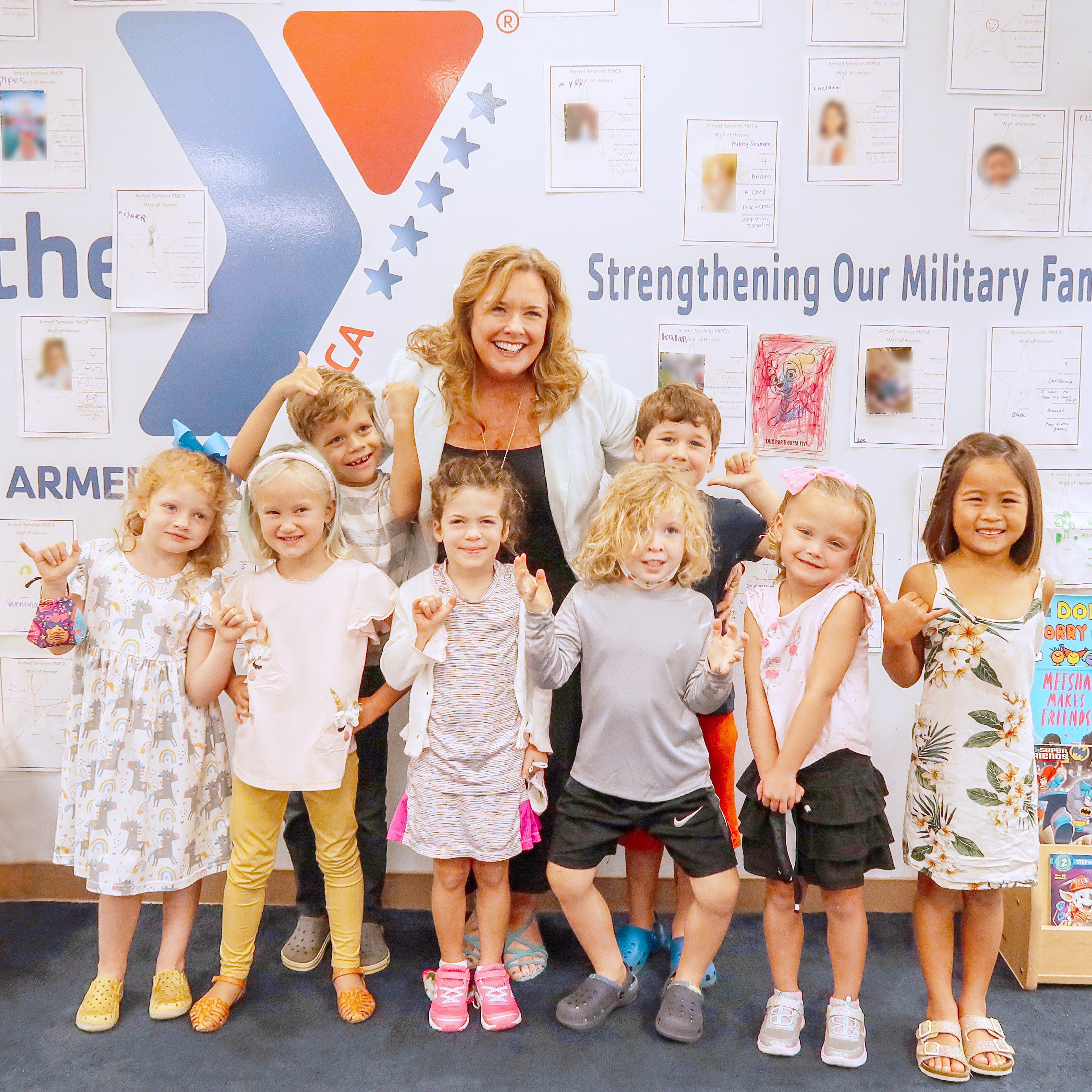 In 1861, brave volunteers of the YMCA traveled to the battlefields of the American Civil War to provide comfort and aid to wounded soldiers on both sides of the conflict. News of the volunteers' selfless heroism quickly spread and, within months, hundreds of representatives from 15 YMCAs came together to coordinate relief efforts. They formed the United States Christian Commission, the first large-scale civilian volunteer service corps in the country. President Abraham Lincoln commended this organization as a "benevolent undertaking for the benefit of the soldiers" and "sincerely hope your plan may be as successful in execution, as it is just and generous in conception."
More than 160 years later, this volunteer service corps exists as the Armed Services YMCA (ASYMCA), the oldest nonprofit serving U.S. military personnel. Its mission of "Strengthening Our Military Family" is still in effect—particularly in Hawaii, which has the only ASYMCA in the nation committed to supporting active duty service members and veterans in every branch of the military (Air Force, Army, Coast Guard, Marine Corps, Navy, and Space Force), and where the ASYMCA has continuously provided resources for service people and their families in the Islands since 1917.
"One of our Pearl Harbor survivors tells us that, back in the day, he used to go to the Armed Services YMCA and he could get a bed, a blanket, a hot dog, and a coke for 50 cents," says ASYMCA Hawaii Executive Director Laurie Moore.
Up until the 1980s, the ASYMCA served as a social club for rest and relaxation where soldiers could gather to play sports, enjoy music and games, and make friends. The nonprofit's mission changed in the late '80s to focus on offering family focused programs such as early childhood education, monthly community food distributions, childcare at military medical facilities, summer camp and more. Today, with locations at Joint Base Pearl Harbor–Hickam, Schofield Barracks, Tripler Army Medical Center, Marine Corps Base Hawaii, and Aliamanu Military Reservation, as well as various elementary schools and community centers, the ASYMCA is easily accessible. Last year alone, the organization served over 75,000 military family members in Hawaii.
"It's our job to create a sense of community and ensure that no one falls through the cracks," Moore says. "Based on focus groups and research, we know that military families are feeling very isolated, now more than ever. So we want to make sure that when service members arrive in Hawaii, the Armed Services YMCA is able to offer programs and services that allow them to meet others, make connections, and build a support network."
One of the ASYMCA's biggest initiatives is offering early childhood education programs to military personnel and their families. New transplants who recently moved to Hawaii are often unfamiliar with the year-long waiting lists to get their child into preschool or similar programs. The ASYMCA offers education programs aimed at nurturing children's social, physical, and academic development through a structured curriculum of math, science, phonics, and writing (following the YMCA Infant-Toddler and Preschool Guidelines) that is enriching and challenging yet not overwhelming. This summer, the ASYMCA will also host a series of fun and educational STEM summer camps, where children (ages 12 and younger) can learn about building, programming, and testing robotics, as well as about the responsibilities of heroes in the community and developing each child's own leadership skills.
"These programs are academic but geared towards the military child," says Moore. "Our teachers are generally military spouses so they understand the challenges that military families experience." The ASYMCA's programs are as responsive as they are multifaceted; within two weeks of the first COVID lockdown in March 2020, the nonprofit had already made the transition to virtual programming. Classes were held online while parents picked up weekly supplies to work on projects with their children, keeping the whole family engaged.
The ASYMCA assisted families that experienced household challenges due to the pandemic. Some military members faced a lengthy delay in returning overseas from deployment. Others were in the process of moving off-island due to receiving new reassignments when the Pentagon issued a stop movement order to limit the spread of coronavirus. "For some, this meant their cars, furniture, and all their household goods had already been shipped to the mainland—but they were now stuck here without anything. We were able to provide assistance to these families as well," Moore says.
The nonprofit also hosts the Armed Services YMCA Marketplace, which provides items ranging from nonperishable groceries (such as pasta, cereal, and snacks) to diapers to laundry detergent free of charge for military families and single service members that require extra assistance. "Military families have experienced unemployment at four times the rate of civilians. Largely because military spouses tend to get jobs in tourism, retail, or at restaurants and these industries were among the hardest hit by the pandemic." Moore's team works quickly; last year, when military families learned that the Navy water system had been contaminated by spilled fuel from Red Hill, the news arrived on Sunday evening. By 10 a.m. the next day, the Armed Services YMCA was providing food and clean water to families that had been impacted by the crisis. "Our ability to quickly address community needs as they emerge is something our organization has done very well over the last several years," says Moore.
If you're interested in supporting the Armed Services YMCA (which does not receive any federal funding and is run strictly by donation), the organization is continually looking for volunteers at events, or donations of new toys, clothing, nonperishable food, and direct sponsorships. To learn more, visit the ASYMCA website.
You're about to exit BOH.com
Links to other sites are provided as a service to you by Bank of Hawaii. These other sites are neither owned nor maintained by Bank of Hawaii. Bank of Hawaii shall not be responsible for the content and/or accuracy of any information contained in these other sites or for the personal or credit card information you provide to these sites.