Insights & Stories
How to Upgrade from a Condominium to a Single-Family House in Hawaii
Reading time: 5 Minutes
January 28th, 2019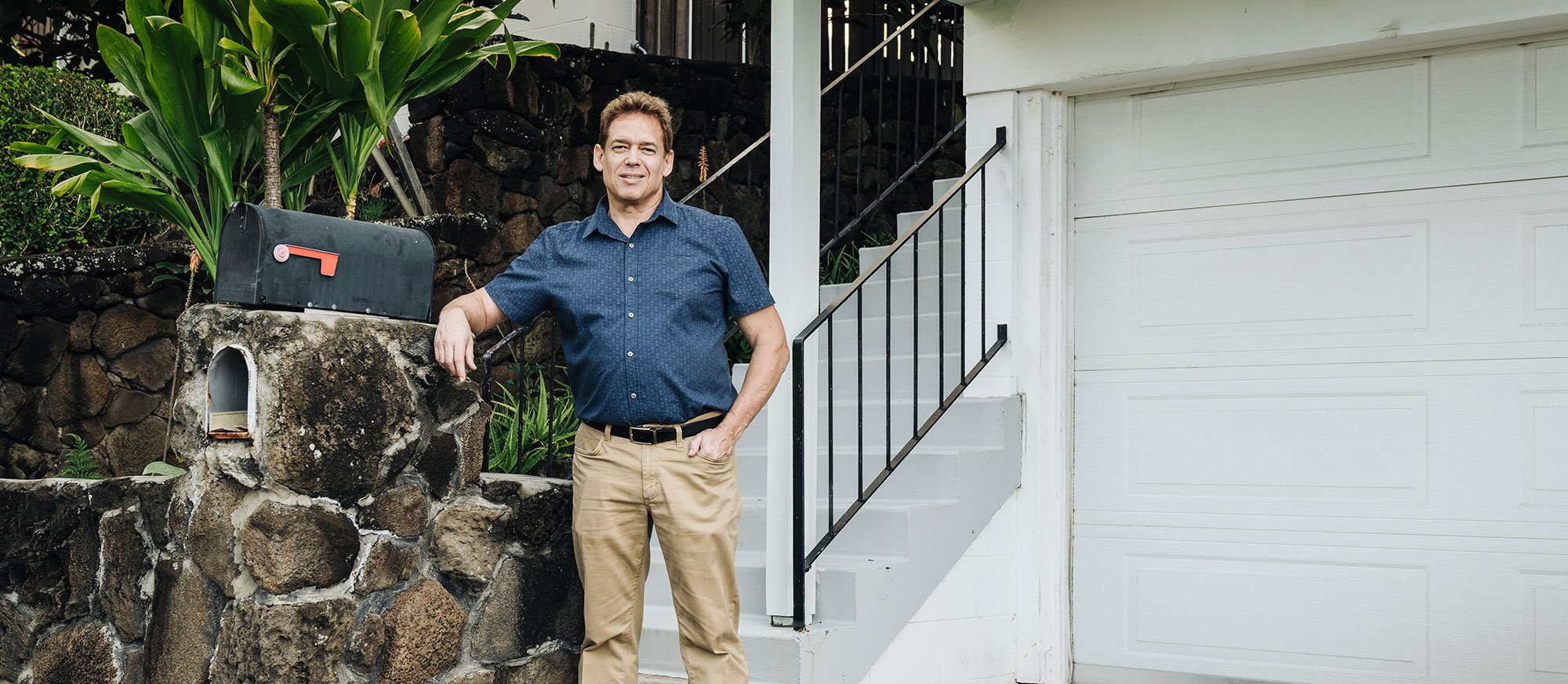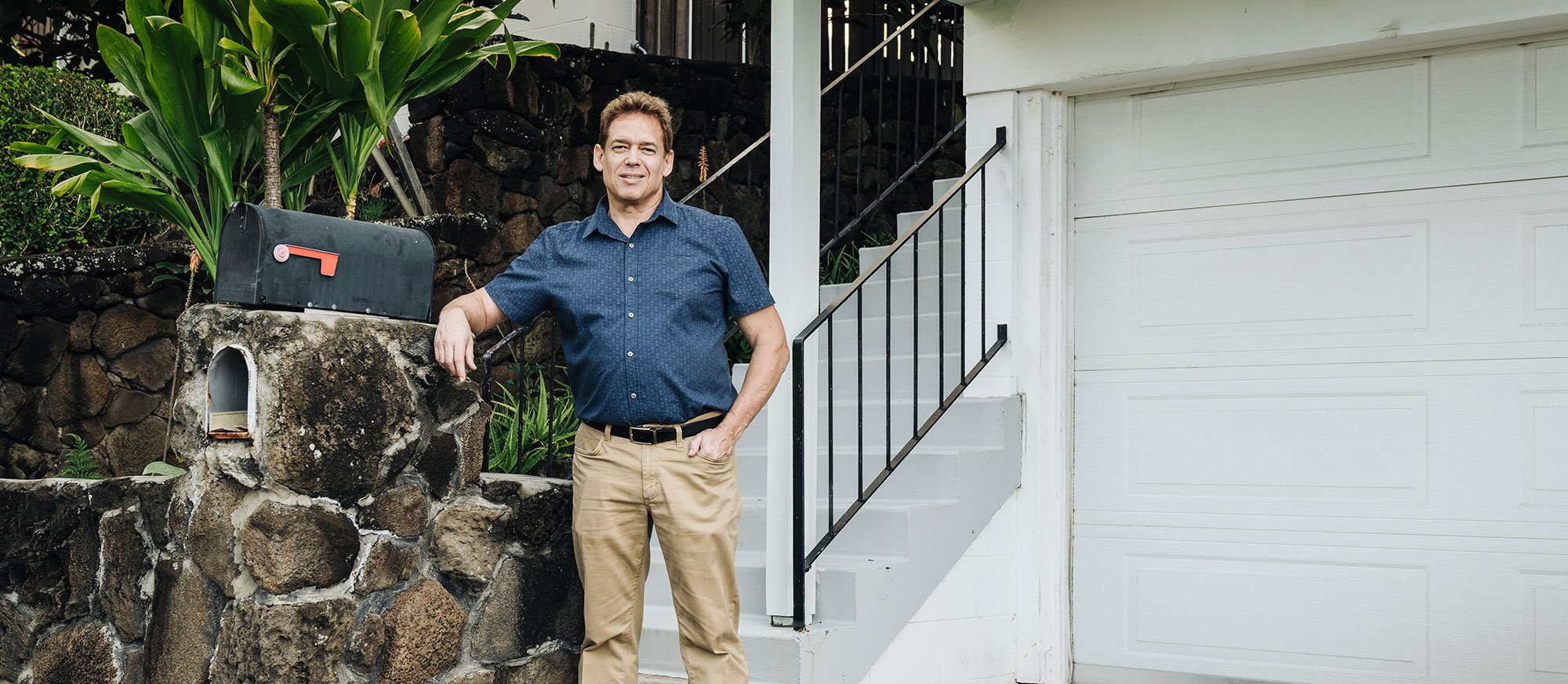 How do you know when its time to upgrade your living situation? Sometimes it's a major life event, like a wedding or a new baby. Sometimes it just feels right. We spoke with a Hawaii resident who recently sold his condominium apartment to move into a single family home, to hear what the experience was like, and find out what lessons he learned along the way.
Lesson No. 1: Condos and single-family residences each offer their own benefits and drawbacks—both financially and in lifestyle. Evaluate how your priorities might have evolved since you last bought a place.
Marc D. Udoff was living in a Kakaako condo when the maintenance fees increased to $1,000 a month. He was going to roll with the punches—he owned the unit, after all—but Udoff's father suggested it might be better for him to put that monthly chunk of cash toward a house, rather than having it disappear into the condo's maintenance fund.
At first, Udoff, director of new development activities at Hawaiiana Management Company at the time, wasn't convinced. After all, if he owned a standalone single-family house, he'd still have to spend money to maintain it. "But then I realized I'd rather pay $1,000 a month toward the mortgage, which is tax-deductible," he says.
Condos offer a lot of advantages—the convenience of having all building maintenance taken care of, amenities such as swimming pools and gyms, and of course their lower price point. But Udoff was ready for his own house. He started shopping for homes and found one he liked in St. Louis Heights. It was listed for about $840,000, but someone offered $50,000 above the asking price and scored the place.
So Udoff went back to a house he'd looked at before: a one-story A-frame in Niu Valley with redwood tongue-and-groove walls and a high ceiling. This was the one, he realized. "You walk in, and it's all wood floors and open beams, very dramatic," he says. "There are wonderful breezes, and you can see the ocean. It's cute and charming."
Touring the three-bedroom, two-bath house was a revelation. While his condo was nice, Udoff realized it had always felt like he lived in a hotel. "I never felt a connection to the place," he says. "I always felt like I was visiting."
Lesson No. 2: If you're selling your primary residence in order to upgrade to another home, work with your mortgage loan officer to best plan the timing of each transaction—and be ready for surprises.
Buying the house would turn out to be a challenging process, contingent on selling his condo. The timing of both transactions, especially, became a bit tricky. Sell your current home too soon before you close on your new place, and you'll likely be forced to rent a place temporarily to cover the gap. But if your new place closes before your current home does, you'll be stuck paying two mortgages until you can find a buyer.
Udoff worried about both possibilities: At one point, when he was in escrow with his condo, the potential buyer backed out a week before closing, saying he didn't like the color of the carpeting.
Lesson No. 3: In Hawaii's competitive real estate market, you will likely not succeed with low-ball offers. In fact, be ready to put in multiple bids.
As the complications with his would-be buyer were unfolding, Udoff made an offer on the Niu Valley house, which was listed for around $995,000.
Udoff's father recommended he offer $100,000 under the asking price. "He lives on the Mainland, where there's a different strategy," says Udoff. "He wanted me to offer $895,000, and I basically took his advice, but I didn't offer in the eights because I thought that was horrible. I think I wound up offering $905,000, because I wanted at least the first digit to be the same, and they tore that offer up. They just threw it in the trash. I don't blame them."
He went back with another, more reasonable, offer, which was again rejected. But Udoff didn't give up.
"The day I finally closed escrow on my condo and had the check, I told my agent to go back to these people in Niu Valley one last time with our best and highest offer. It was kind of a drop-dead moment." This time, his offer was accepted.
Udoff is now all moved in, and he's really adapted to the perks of living in a single-family-home neighborhood. His yard has two mature mango trees with delicious fruit; he had to get used to the sound of them thumping on the ground during the night. And there are great neighbors, including the couple whose house, built when they got married 50 years ago, was the first on the block. "It's kind of like where I grew up," he says, "It feels like home."
You're about to exit BOH.com
Links to other sites are provided as a service to you by Bank of Hawaii. These other sites are neither owned nor maintained by Bank of Hawaii. Bank of Hawaii shall not be responsible for the content and/or accuracy of any information contained in these other sites or for the personal or credit card information you provide to these sites.