Insights & Stories
Top Ways to Keep Your Smartphone Safe
Reading time: 3 Minutes
October 7th, 2020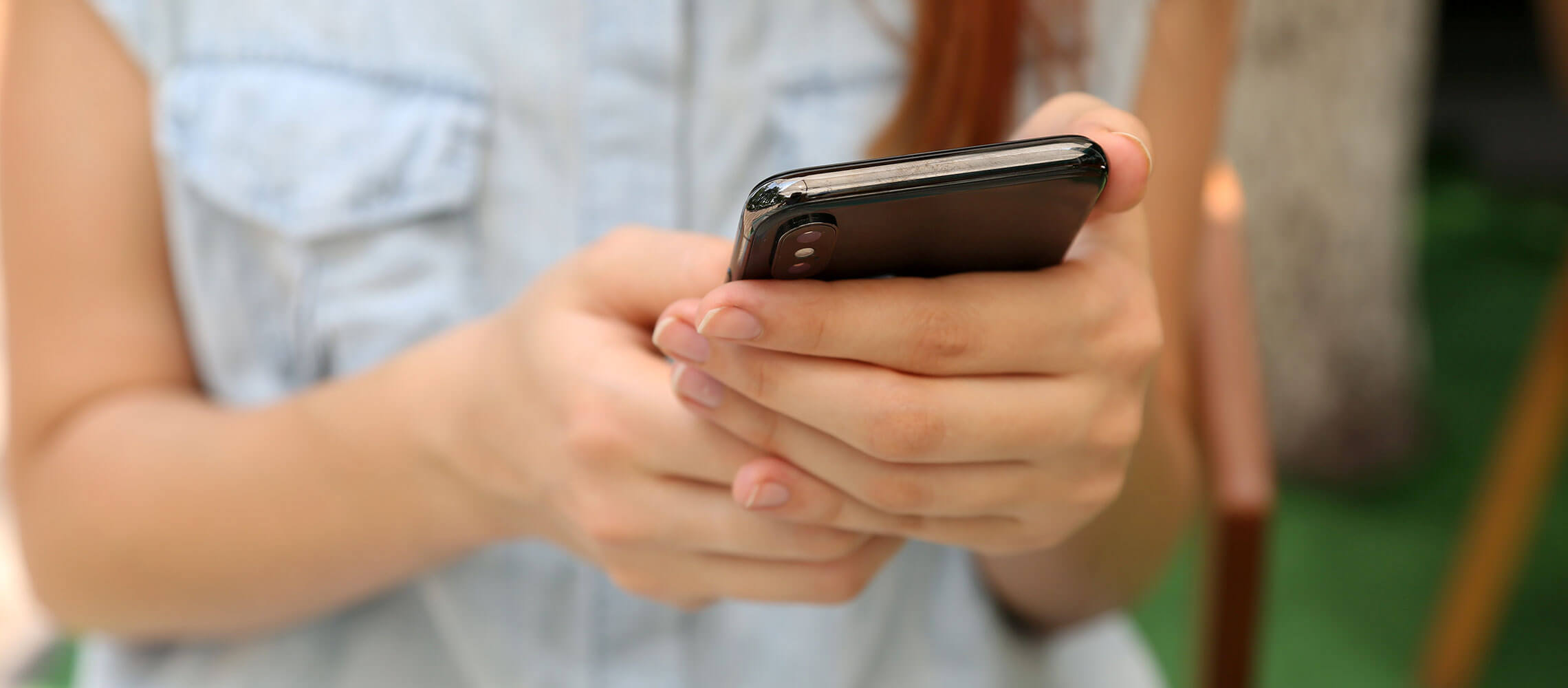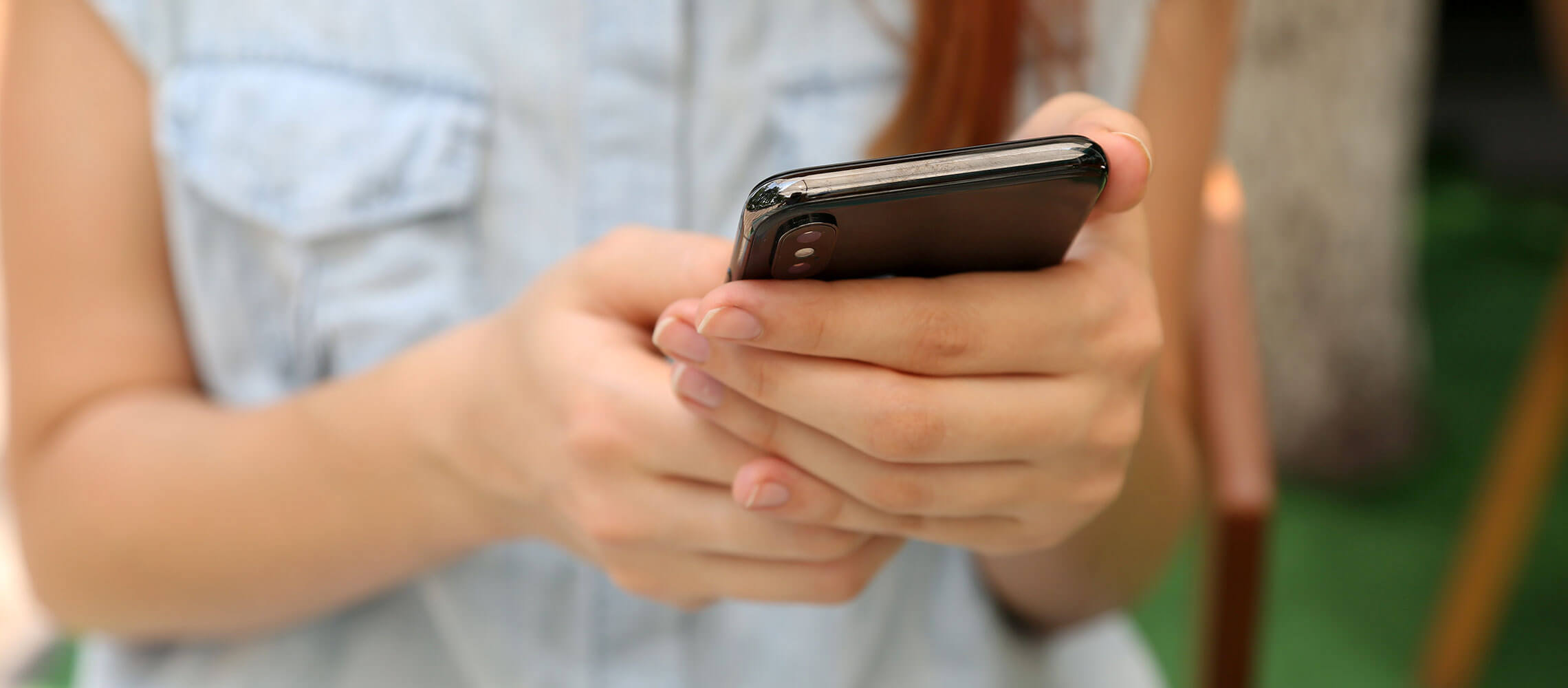 After years of advances and upgrades, smartphones aren't just phones anymore—they're little super computers that can fit in your pocket. Think about all the different ways you use your smartphone every day: messaging, browsing the web, shopping, posting to social media, checking your bank accounts, even controlling the lights in your house.
That's a lot of personal data stored all in one package, making it an attractive target for scammers who want to steal your money or sensitive information. We've got a few best practices to follow to make sure your phone—and the information on it—stays as safe as possible.
Avoid Suspicious Links
You don't have to be on your desktop or laptop computer to fall victim to a hacking attack or scam. In fact, these days, your smartphone is hands down the most common way for phishing and other fraud to reach you. Be skeptical of any phone calls that arrive out of the blue, unsolicited emails that ask you for information or to take some kind of action, and text messages that want you to click on a weird link.
Check Your Privacy Settings
Did you know many smartphone apps have the ability to continue to track your movement and browsing activity, even when they're not open? Unscrupulous app developers can get all kinds of valuable behavioral data like this, and use it in ways you may not expect or appreciate, such as building an extremely detailed profile of your browsing habits and selling it to advertisers.
Review your phone's privacy settings regularly—you'll be able to see exactly which apps have permission to see your location data, access your phone and microphone, copy text from your clipboard and more. When in doubt, revoke these kinds of permissions unless you really need the functionality that app provides. And if you're in the habit of downloading gimmicky, one-feature apps that you use a couple of times and forget (No judgement! Those face-transform apps can be fun!), consider culling your collection by deleting the apps you no longer use.
Lock Your Phone
With just a few minutes of physical access to your phone, a stranger can grab all kinds of sensitive data, including passwords, credit card numbers, banking information, and more. Make sure they don't get the chance by locking your phone with a password, a fingerprint, facial recognition, or some combination of the three. For all passcodes, but especially your phone, make sure it's not easily guessable, like 1234 or your birthday.
Enable Remote Wiping
Make sure your phone is set up so that it can be remotely wiped. This may sound scary, but enabling remote wiping means you'll be able to clear the phone of any personal information if it's lost or stolen and you don't have direct access to the device. That way, you'll be protected before someone tries to hack into your phone. And not to worry, if you're backing up your phone data into the cloud, you'll be able to recover that wiped data if it turns out your phone was behind the couch the whole time.
Update Everything
Whenever your phone manufacturer releases new software, it's a good idea to download and install it as soon as possible. Software updates aren't just about cool new features—they often include patches for recently discovered security holes, so skipping them can leave your phone vulnerable.
This is true not only for your operating system, but also for any apps that connect to the internet, such as social media apps, email apps or shopping apps. Modern smartphones can be set up to automatically update, so you'll have the latest versions all the time, with no hassle.
With these simple tips, you should be able to make the most of your awesome smartphone, without having to worry about risking any of your valuable personal info. And to get more tips on how to stay safe online, including ways to avoid advance-fee scams, visit our Insights blog.
You're about to exit BOH.com
Links to other sites are provided as a service to you by Bank of Hawaii. These other sites are neither owned nor maintained by Bank of Hawaii. Bank of Hawaii shall not be responsible for the content and/or accuracy of any information contained in these other sites or for the personal or credit card information you provide to these sites.