Insights & Stories
How to Simplify Your Home Refinance: One Couple's Experience
Reading time: 3 Minutes
January 15th, 2019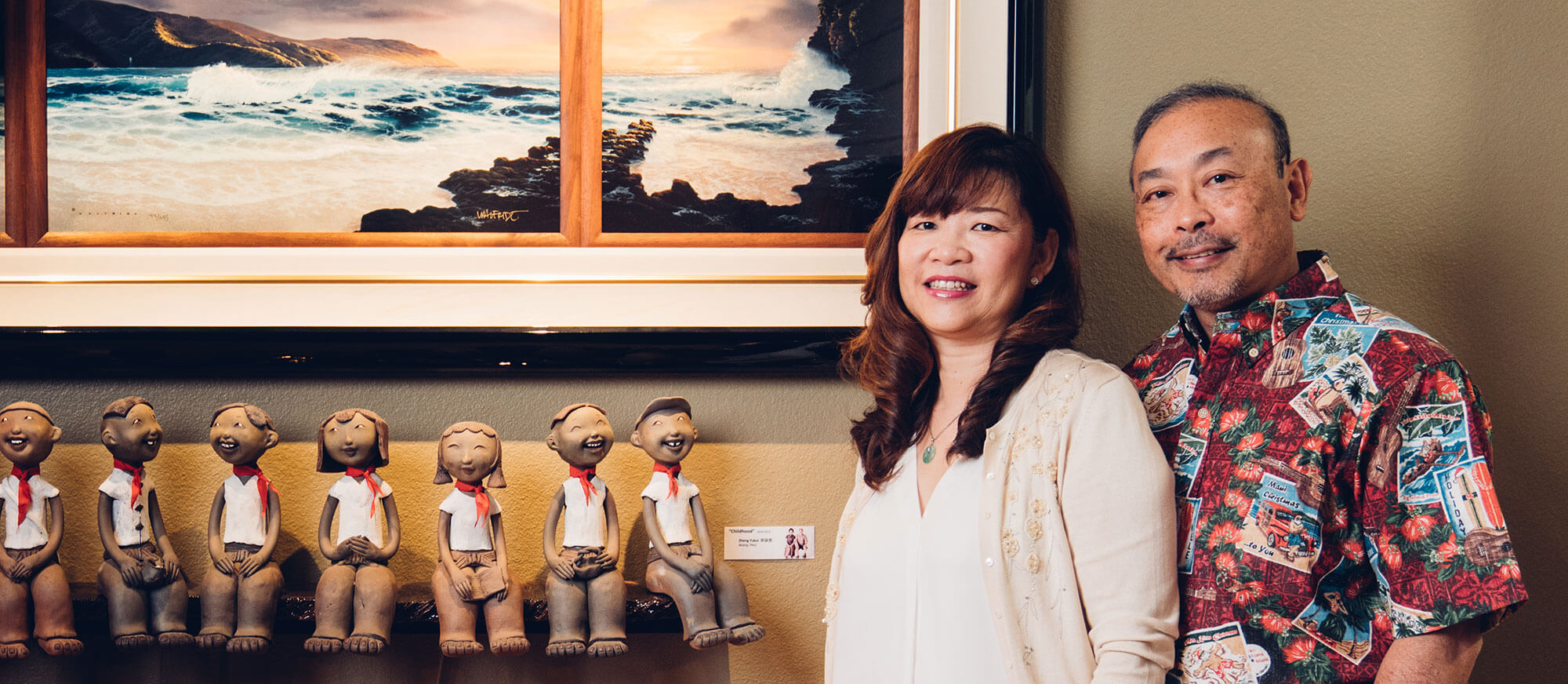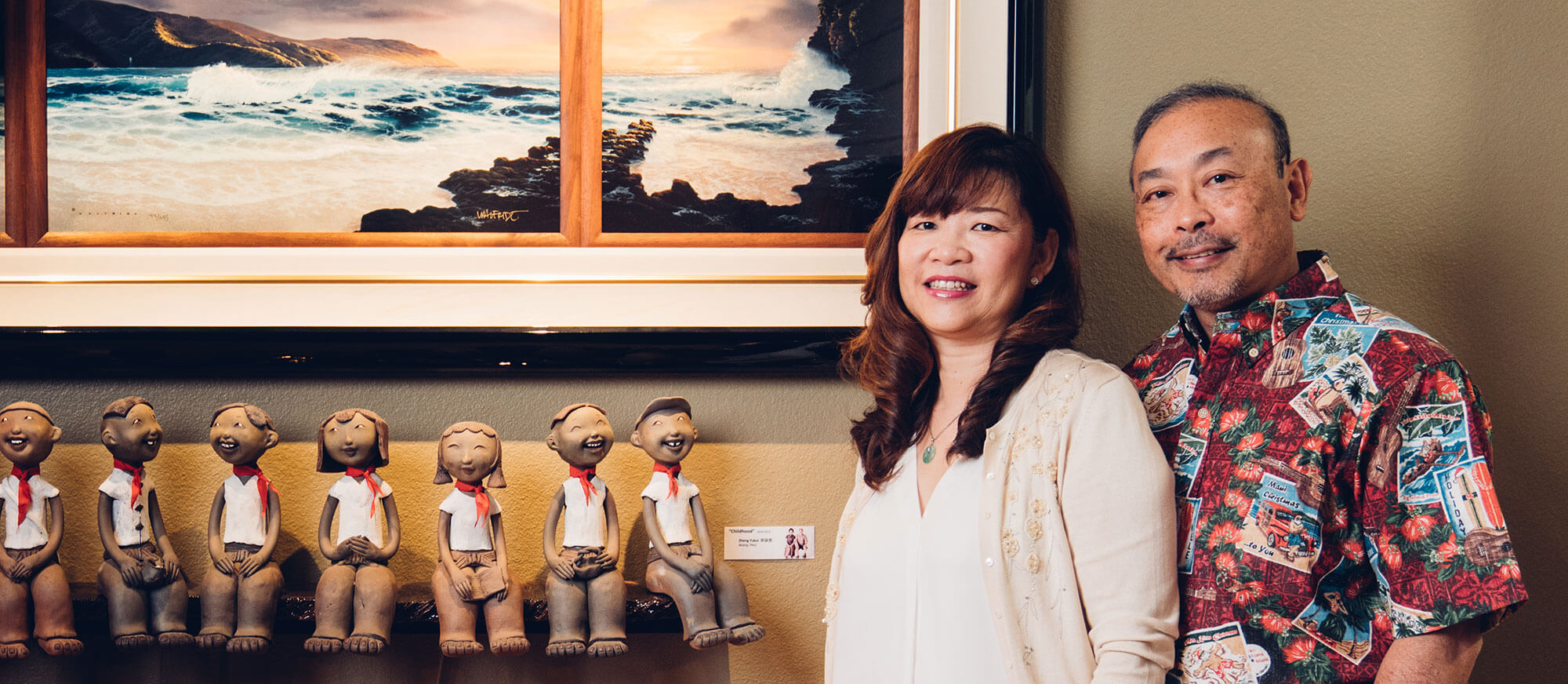 As Penny and Glenn Delcarmen, both in their late 50s, neared retirement age, they wanted to make sure they were ready. Part of that was finding the right home in paradise, and part of it was reducing their expenses and making sure they wouldn't have to worry about their mortgage payments increasing. To make that happen, they decided to refinance their mortgage at a lower fixed interest rate. The process turned out to be a bit challenging, and, while they were eventually successful, the Delcarmens learned a few lessons about refinancing along the way.
Back when they bought their 2,300-square-foot, three-bedroom home in Hawaii Kai, it was 2004, and they were downsizing from a 3,400-square-foot house in San Diego. "We knew our children were only going to be with us for six more years before they moved on to college and then their own lives," says Penny, "so we were looking for a house we could age into."
While buying the house, Penny and Glenn took out both a primary mortgage and a home equity line of credit. Since then, rates have declined, and more than once the Delcarmens tried to refinance, and consolidate the loans at a lower interest rate.
Lesson No. 1: Refinance with a bank that's knowledgeable about real estate in your area.
On paper, their refinance should have been an easy approval. "We had good credit scores," says Penny, "we both worked, and we were no longer responsible for college tuitions, so we had some wiggle room."
However, there was a complication. Some of the homes in their Hawaii Kai development were involved in a lawsuit, and lenders were leery of how that could affect home values in the area. Although their house wasn't part of the litigation, several banks, including the Mainland bank that held their original mortgage, declined to refinance the Delcarmen's loans.
But then they inquired with Bank of Hawaii, which held their home equity line of credit (HELOC), and got a more hopeful response. The bank's mortgage experts had extensive experience with real estate on Oahu, and in Hawaii Kai specifically, and knew the neighborhood well enough to know that its property values would remain high.
"I was pleasantly surprised that this limitation I'd been told about for a number of years wasn't going to be a barrier,"says Penny.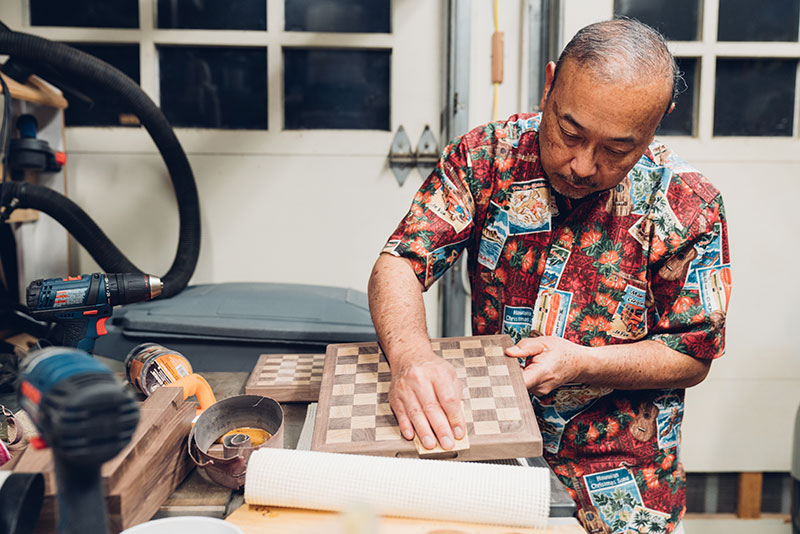 Lesson No. 2: Make sure the bank you choose will work around your busy schedule and walk you through the refinance process.
Penny recalls the process was not daunting. She sat and answered questions while their loan officer filled out the paperwork.
Busy schedules had been a challenge for Penny and Glenn in the past, when working with financial institutions. Glenn, a primary care physician at a local clinic, works long days and is almost never available during traditional bank hours, but for this refinance, they were able to meet on weekends, or have the loan officer come to them when papers needed to be signed.
Glenn says this was in stark contrast to previous experiences they had: "We found the refinancing process more difficult and inconvenient when a Mainland banking institution was involved," he says. "Communications from banking representatives at odd hours of the early morning, and unfamiliarity with local real estate products made for a frustrating process."
Lesson No. 3: If you have a variable interest rate mortgage or HELOC, consider refinancing to a fixed-rate mortgage to protect yourself from future rate increases.
This refinance came at a good time for Penny and Glenn, when interest rates were favorable.
"We were able to combine both the principal mortgage and our home equity line of credit into a single loan with a fixed interest rate," Penny explains.
The Delcarmens enjoyed two big benefits as a result:
Lower Interest Rate: Their new, combined mortgage's interest rate is one percent point lower than the one on their old mortgage, saving them $400 to $500 per month, roughly what their monthly equity loan payment had been. Also, their HELOC had a shorter maturity period, which means spreading its balance out over the new 30-year mortgage reduced the new monthly payment even further.
Secured Fixed Rate: The new mortgage terms—with a fixed interest rate—protect Penny and Glenn from potential future rate increases they might have endured with their old HELOC's variable interest rate. "I remember a time when interest rates were 17 percent. We're fortunate we aren't seeing that now, but that's not to say it won't be that high in 10 years, or when we're in our 70s."
If you think you might benefit from a refinance, contact a mortgage professional to evaluate your specific financial situation.
You're about to exit BOH.com
Links to other sites are provided as a service to you by Bank of Hawaii. These other sites are neither owned nor maintained by Bank of Hawaii. Bank of Hawaii shall not be responsible for the content and/or accuracy of any information contained in these other sites or for the personal or credit card information you provide to these sites.