Insights & Stories
Honolulu Pride Month Residential Youth Services and Empowerment (RYSE)
Reading Time: 8 Minutes
October 17th, 2022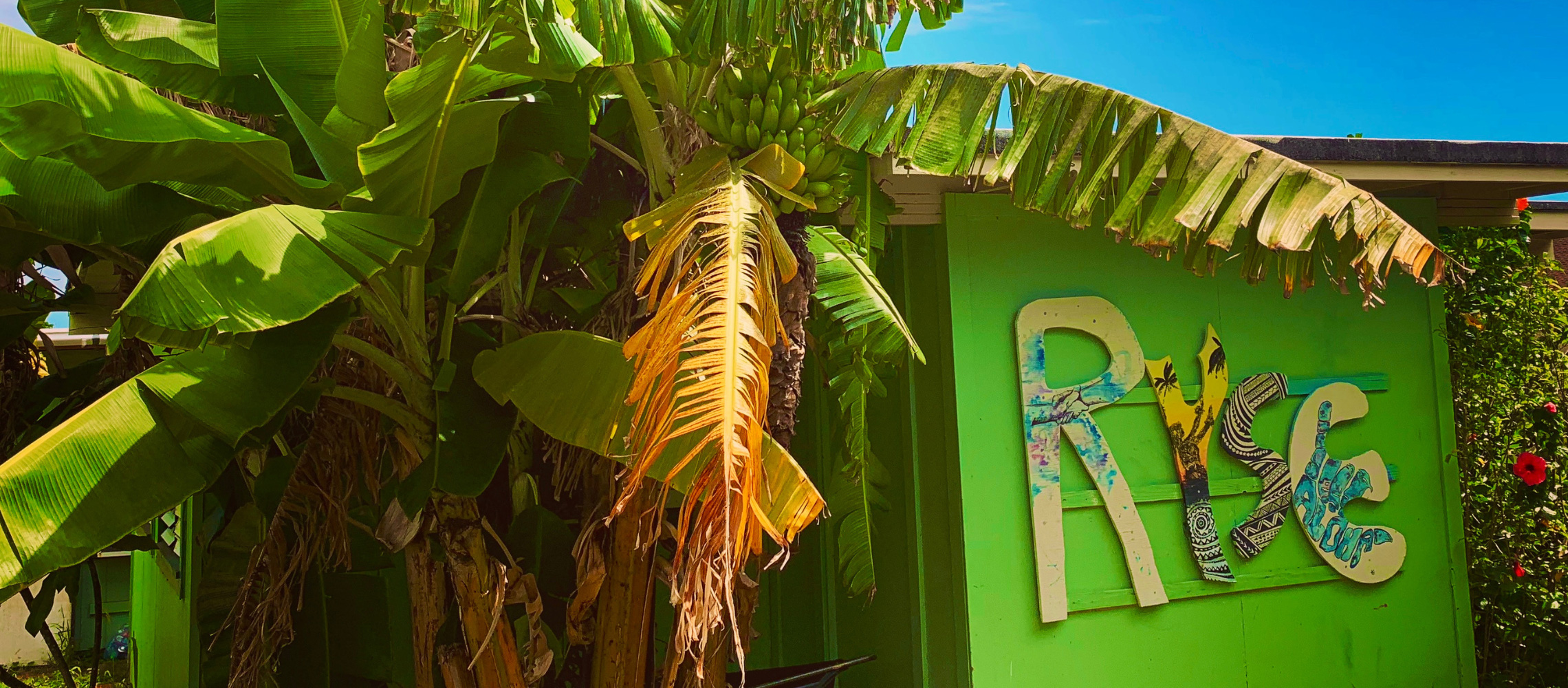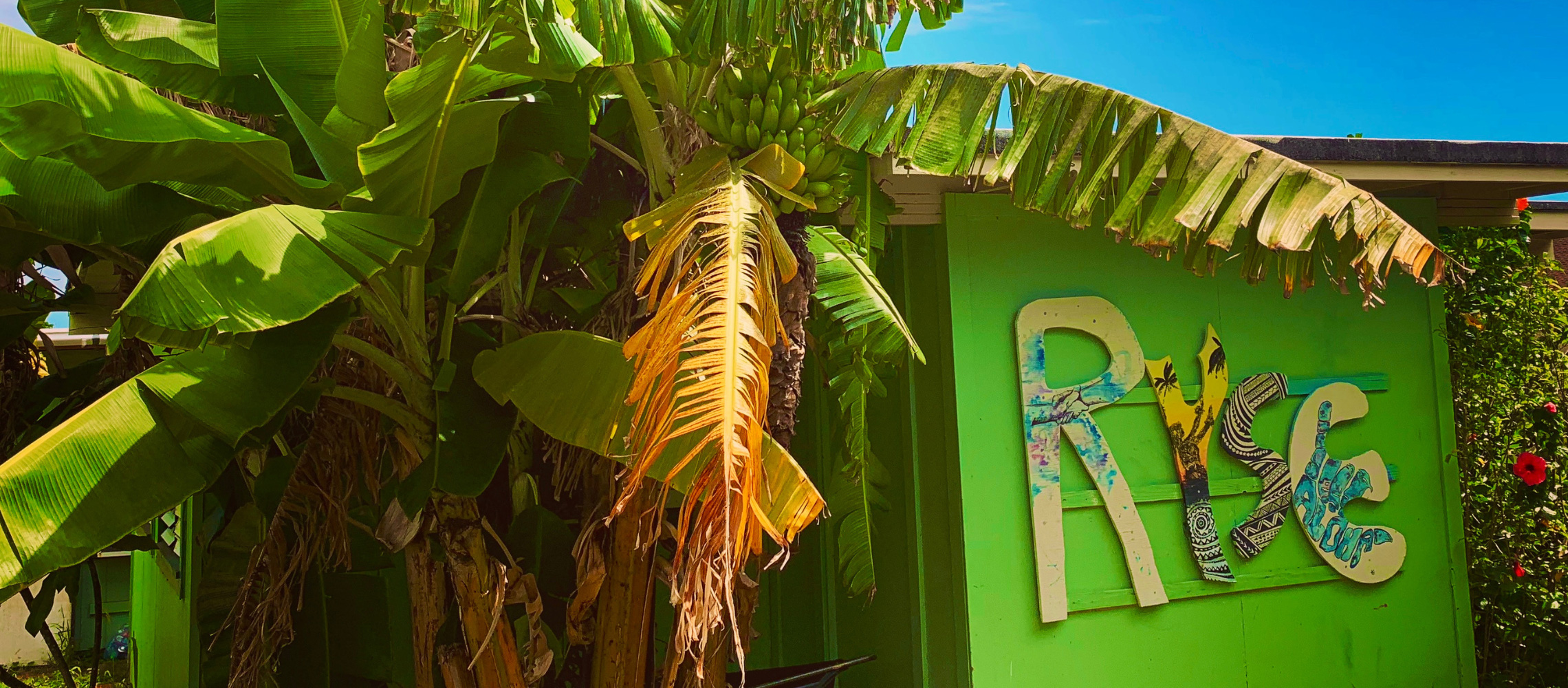 October is Honolulu Pride Month, dedicated to supporting lesbian, gay, bisexual, transgender, and questioning (LGBTQ+) rights, uplifting LGBTQ+ voices, and celebrating LGBTQ+ culture and achievements. Although LGBT Pride Month is celebrated nationwide in June each year in honor of the 1969 Stonewall riots and efforts to achieve equal opportunity and justice for LGBTQ+ Americans, Hawaii also celebrates Pride in October to coincide with LGBT History Month; National Coming Out Day on October 11; and Spirit Day on October 20, which is a day of speaking out against LGBTQ+ bullying. This year's Honolulu Pride Parade and Festival is scheduled for Saturday, October 15.

There are many local organizations working on behalf of important LGBTQ+ causes. In honor of Honolulu Pride Month, we're proud to spotlight one particular organization—Residential Youth Services & Empowerment (RYSE)—and the critical work they do to provide safety and help homeless youth move off the streets, nearly 20% of which identify as LGBTQ+.

Launched in 2018, RYSE is a 501(c)(3) nonprofit organization that operates a youth access center and provides shelter services throughout Oahu, providing a continuum of support that empowers Hawaii's street youth to move beyond homelessness. From 8 a.m. to 8 p.m. every day, youth ages 14 to 24 can receive medical and mental health checkups; testing for HIV, Hepatitis C, and COVID; vaccinations; education and employment counseling; GED classes; financial literacy courses; and more. Qualified RYSE staff are able to work with youth for anything they might need, such as securing stable and permanent housing, receiving counseling, financial assistance, and more.

Additionally, RYSE operates two emergency shelters and three housing programs for homeless youth in Kailua, Honolulu, and Haleiwa. Here, youth are able to live communally and sleep safely under professional supervision while receiving skilled medical attention, nutritious meals, clean clothes, hot showers, laundry facilities and personal lockers, job training and employment assistance, and nurturing by a trained professional staff. RYSE also offers a mobile outreach team that can connect with youth wherever they are if they need help, 24 hours a day, seven days a week.

"RYSE offers wraparound services, which means we don't solely focus on homelessness. We also focus on mental health, education, and employment. The goal is to care for youth as a whole rather than only pay attention to a single issue," says Efren Berrones, youth forensic case manager for RYSE. As part of his work with RYSE, Berrones meets with youth that are incarcerated at Oahu Community Correctional Center (OCCC), helps advocate on their behalf, and petitions judges to release youth on supervised release with RYSE. Berrones connects with public defenders and probation officers to offer additional legal resources for incarcerated youth. "A lot of times, youth are imprisoned for crimes of poverty; substance abuse, theft, burglary, things like that. Sometimes they tell us that their mom or dad is jailed in the module next door to them," Berrones says. "These youth are often stuck in a cycle that they were born into. The majority of our clients have never been housed."

It's crucial for Berrones and his team to get youth off the streets and into safe and stable environments because there are often increased risks of danger that accompany youth homelessness. Symptoms of certain mental illnesses, such as schizophrenia, may not often appear until one's early 20s, which may compound with existing feelings of alienation or prejudice within their communities for LGBTQ+ youth. "When you're young and on the streets, you get taken advantage of. There are more instances of drug use, sex trafficking, and gang violence. It's different from being in your late 20s and then becoming homeless," Berrones says.

Providing support to prevent LGTBQ+ from falling through the cracks has personal significance for Berrones. Growing up in a low income family on the Mainland, he often had to rely on his local church for financial assistance. However, that support system depended on Berrones living in accordance with the church's religious principles. When he came out, that community—and the safe space it provided—went away. "My coming out journey was extended because I was constantly terrified that I would be alone. RYSE is the type of organization I wish I had growing up because maybe I could have come out at 16 or 17 and been in a better place mentally, knowing there was a community that accepted me," says Berrones.

Looking ahead, RYSE's goals include examining services that are offered to the general public, such as food, housing, and community engagement, as well as making sure some versions of these initiatives are available for younger people, especially LGBTQ+ youth. RYSE also plans to grow age-appropriate and truly affordable housing inventory for young people on Oahu, and expand the organization to serve youth located on neighbor islands.

"We also work with great organizations. For example, incarcerated youth are able to get involved with Kinai Eha, which offers workforce development therapy. For our clients who are trans, we have a good partnership with the Lavender Clinic, so we'll take people there to receive specialized support," Berrones says.

"The reason we offer so many services is because they're opportunities that these youth never had growing up. Going to the doctor, receiving therapy, or building a resume are all new to them," says Berrones. "We're trying to fight the stigma of homelessness or having previously been in jail. We want people to see these youth for who they are."

For more information on the Lavender Clinic, a non-profit healthcare center that focuses on providing inclusive quality medical care for all communities, including Primary Care, Behavioral Health Services, and Social Support Services, visit lavenderclinic.org.

For more information on Honolulu Pride Month, visit the Hawaii LGBT Legacy Foundation.

To support or get involved with Residential Youth Services and Empowerment, visit the RYSE website.


You're about to exit BOH.com
Links to other sites are provided as a service to you by Bank of Hawaii. These other sites are neither owned nor maintained by Bank of Hawaii. Bank of Hawaii shall not be responsible for the content and/or accuracy of any information contained in these other sites or for the personal or credit card information you provide to these sites.