Insights & Stories
Goodwill Goes GLAM 2023 with Kim and Jade Alexis Ryusaki
Reading time: 4 minutes
August 8th, 2023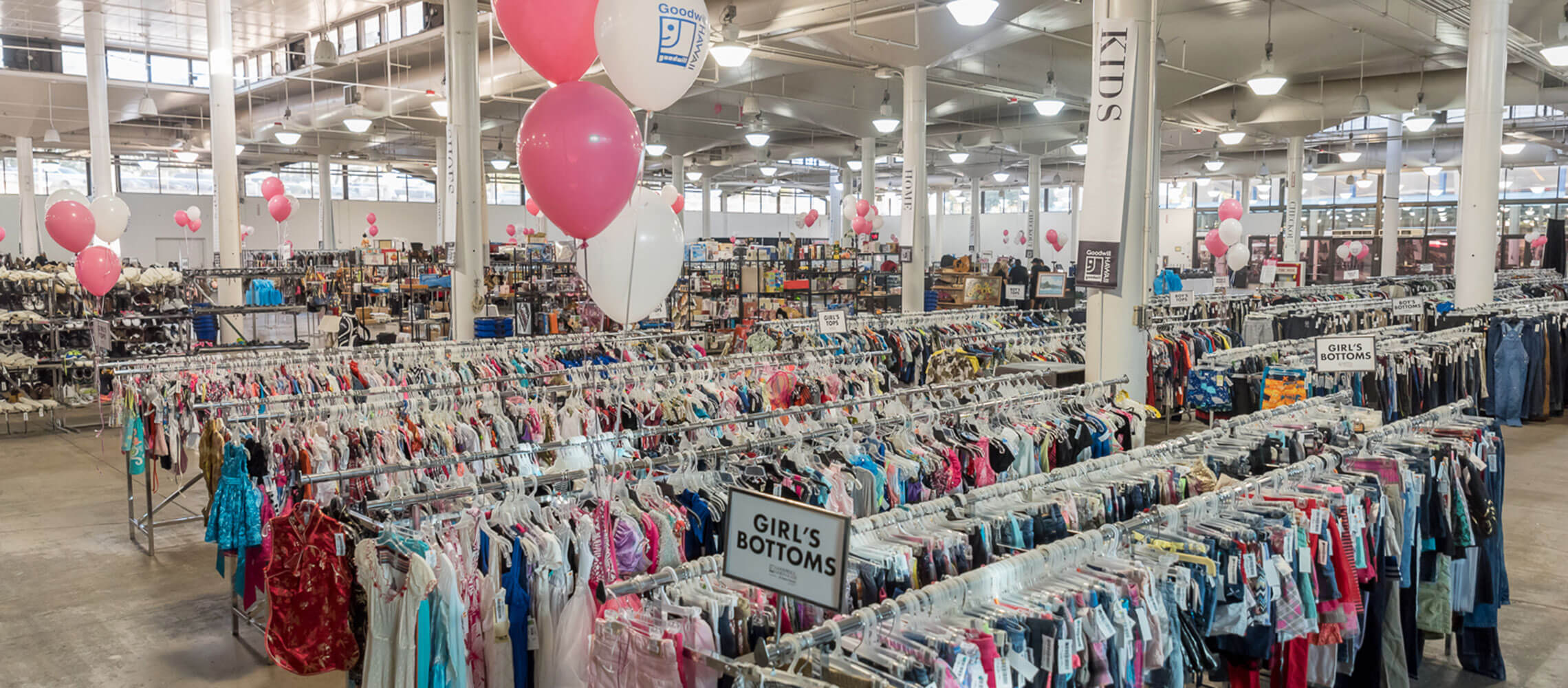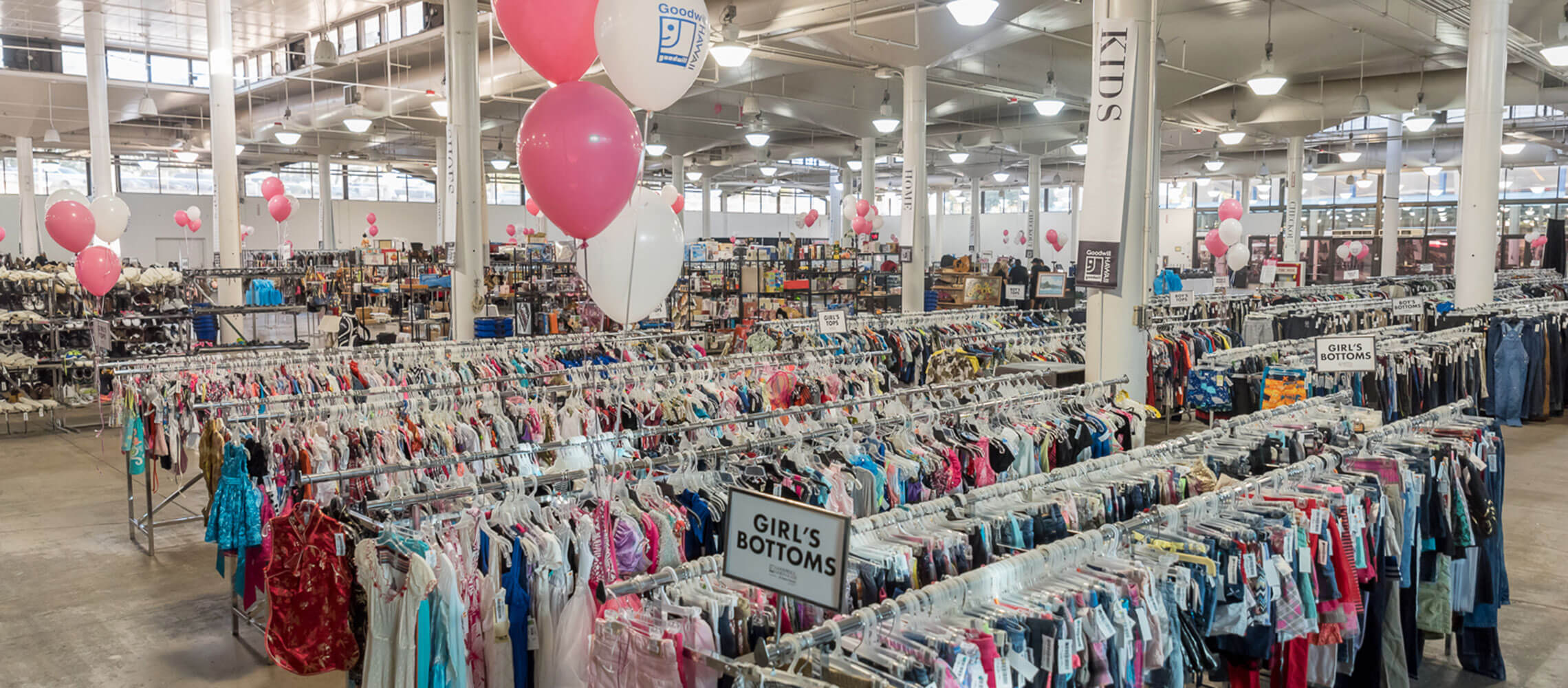 Growing up, Kim Ryusaki remembers feeling as comfortable practicing martial arts wearing a traditional gi as she was dancing hula in a traditional hula skirt. While this might be unusual for some children, it was not for Ryusaki, whose father was a grandmaster of kenpo karate and whose mother was a dancer with deep roots in her Native Hawaiian community. Having been raised in a multicultural household, she was familiar with both worlds. This duality helped Ryusaki in her multifaceted career as an actress, stunt performer, and costume designer for films and television, as well as in her journey to become founder and designer of Lotus and Lime, the clothing and lifestyle brand she created with her daughter, Jade Alexis Ryusaki.
"Lotus and Lime is different, in the sense that it is a bicultural brand. Our designs reflect both of our Japanese and Hawaiian influences; there is a story behind every piece and every collection," says Ryusaki. Designs draw from their family's cultural heritage and local identity; consider the brand's Enso collection, inspired by the sacred circle of togetherness in Zen Buddhism. Or floral patterns with designs inspired by the leaves of Hawaii plants, such as lehua, gingko, monstera, and taro. With a diverse selection that ranges from dresses to jumpsuits to kimonos, Lotus and Lime's offerings are wearable art for the modern mana wahine lifestyle that is meant to empower women & men of all shapes and sizes. Ryusaki's passion for performance (and design) began at a young age. When she was seven years old, she would dress up the neighborhood kids in various clothes she found around the house and host fashion shows, charging her parents 25 cents to attend. "We'd wear whatever clothing we could find and sing or lip-sync songs, like the Boogie Woogie Bugle Boy," she recalls. In 1966, their family moved to California permanently after Kim's father was hired on The Green Hornet television series starring Bruce Lee, who pushed for other Asian-American martial artists to work on the show which furthered his career in film, and helped her to begin working in front of the camera, as well. "My daughter, Jade, also grew up around the film industry. When she was two years old, she began pointing to the television and saying, "Mama, I do that too;" so it runs in the family," Ryusaki says.
In the early 1990s, her daughter Jade Alexis Ryusaki joined a pop group "No Secrets." That was signed to Jive Records, the same record label that signed pop acts, such as Britney Spears, N'Sync and the Backstreet Boys. Before long, she expressed an interest in helping with the group's costumes, which grew into a love for fashion design as a whole. Today, Jade Alexis Ryusaki is a co-designer and creative director for Lotus and Lime. She also is a professional stylist for photo shoots for brands, and works in costume departments for films and TV shows. Like her mother, the inspiration behind her designs stems from understanding personal narratives. "When we're creating as designers, we ask ourselves: What is this story about? Who are these clothes for and what story are they going to share" says Ryusaki.
One particular Lotus and Lime design has an especially personal connection: while cleaning out a family drawer in her early 20s, Ryusaki discovered a 16-foot scroll containing her families Native Hawaiian genealogy chart. The document began with Tahitians and the names of ancient Hawaiian chiefs and chiefesses and contained information on generations in her family up to the present day. It also featured areas where the Hawaiian side of Ryusaki's family came from – Pololu Valley (Ryusaki's Hawaiian name is Kapololu) – and honors their aina (land). In honor of her legacy, the materials found their way into a series of genealogy-inspired prints, the Mookuauhau collection. "The scroll has all my grandmother's notes, like little Xs and underlined sections. At first, the printers asked if we wanted to take them out. We said no, of course not. Those little notes are among the best things about the chart," says Ryusaki. The special genealogy print eventually joined Lotus and Lime's collection that appeared at New York Fashion Week in 2022.
A hint of this print will also join some of the vignettes this August at this year's Goodwill Goes GLAM! fashion show, hosted by Lotus and Lime and presented by the Bank of Hawaii Foundation. For more than a century, Goodwill has provided employment placement services, job training, and community programs to help people facing employment challenges. This nationwide nonprofit is funded through a network of retail thrift shops and has helped more than 9 million people since the organization's founding in 1902. Goodwill Hawaii was founded in 1959 and has served the local community for nearly 65 years. In 2012, Goodwill Goes GLAM! was created to offer education, training, and support for Hawaii residents who are looking for jobs. The three-day fundraiser helps more than 10,000 people statewide each year through profits earned from a gala fashion show and pop-up shopping event that features second hand designer fashions, items donated by the community, accessories, housewares, and more at bargain prices.
The theme for this year's event is "Celebrating Diversity;" and will be held August 17 to 19, 2023 at the Blaisdell Exhibition Hall. The fashion show gala and VIP sale begins at 7 p.m. on Thursday, August 17, while the free pop-up market is happening Friday and Saturday. (KHNL and K5 will air a TV special of the event on September 10.) Learn more about this important event that empowers local communities in Hawaii.
"Over the course of one weekend, so many people can come together for Goodwill and enjoy this powerful shared experience," says Ryusaki-Marrero. "I was taken aback years ago when I learned that 90% of proceeds from this event will go towards funding community services and programs provided by Goodwill Hawaii. Both Jade and I are honored and privileged to participate and help to raise funds for this important cause."
You're about to exit BOH.com
Links to other sites are provided as a service to you by Bank of Hawaii. These other sites are neither owned nor maintained by Bank of Hawaii. Bank of Hawaii shall not be responsible for the content and/or accuracy of any information contained in these other sites or for the personal or credit card information you provide to these sites.