Insights & Stories
The Bank of Hawaii 2019 Local Gift Guide
Reading time: 6 Minutes
November 29th, 2019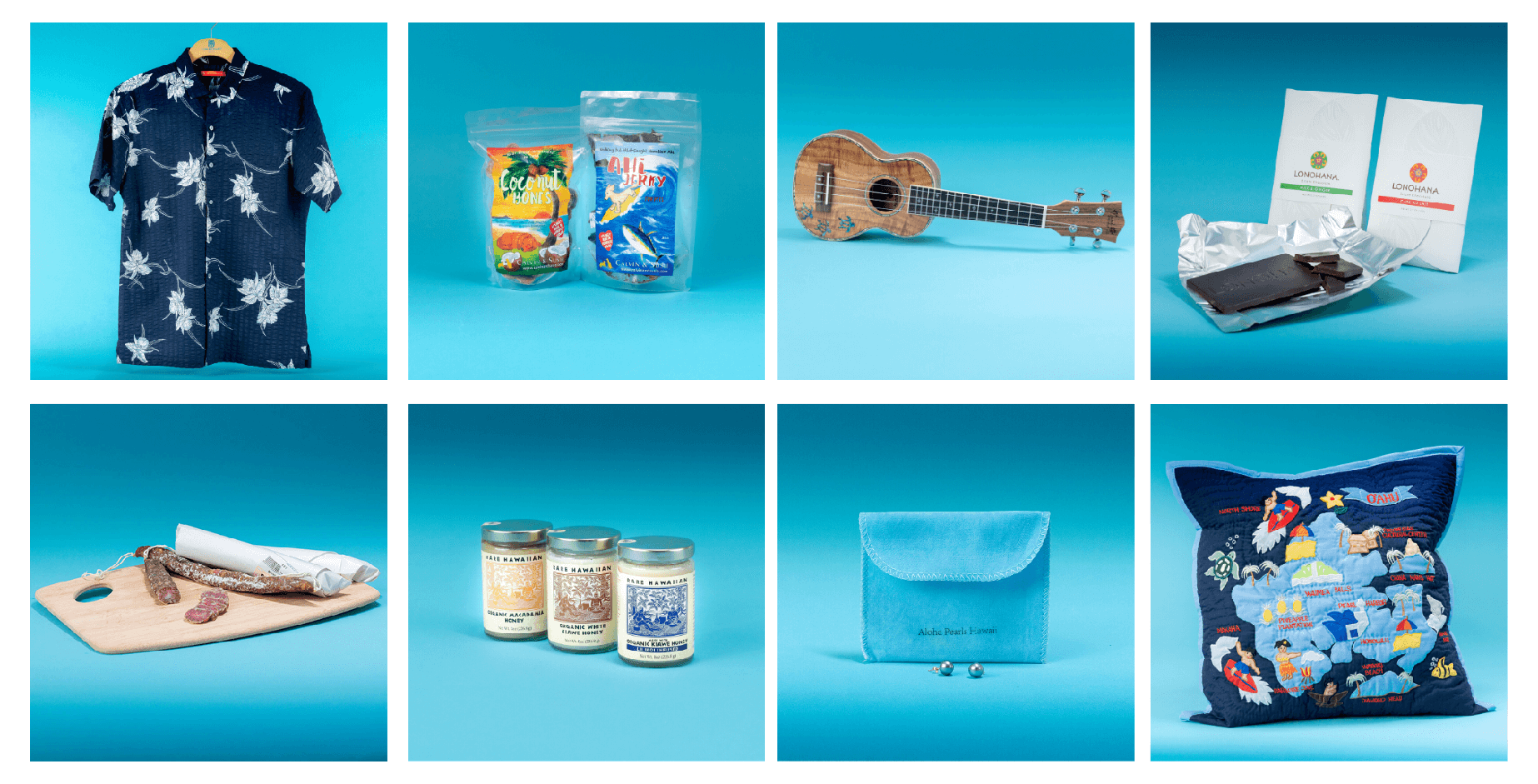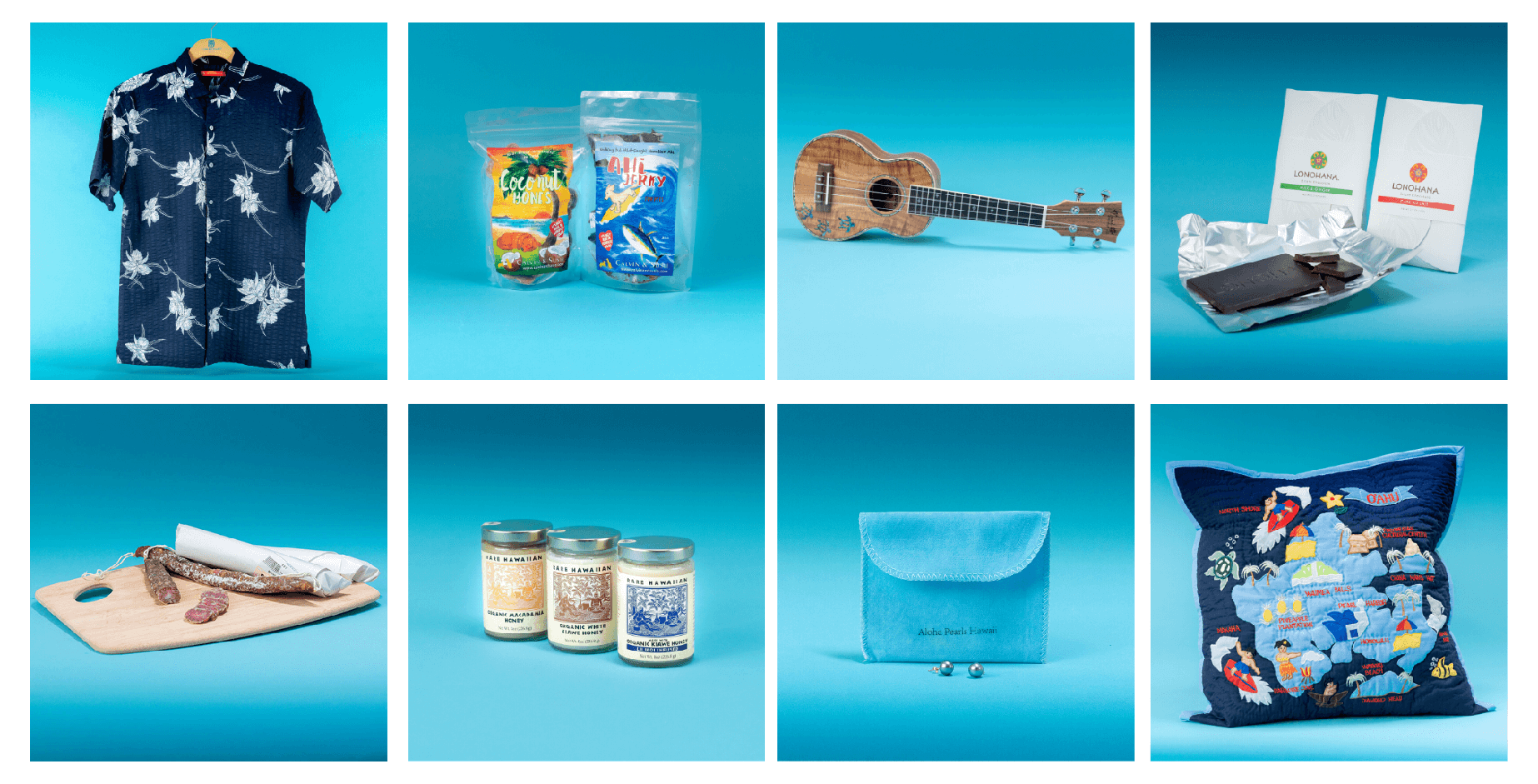 'Tis the season for giving, and for some of us with an extra-long list this year, that means a whole lot of shopping. Luckily, Hawaii's businesses and makers have been hard at work, crafting and collecting a veritable sleigh-full of goodies—including cool clothing, toothsome treats and grab-worthy gear—that make it easy to find something for every stocking on your mantel, and support the local scene at the same time. Here are some of our favorite Hawaii picks that should make it under your tree this year, to put a smile on the faces of friends and family alike.
Shirt Stop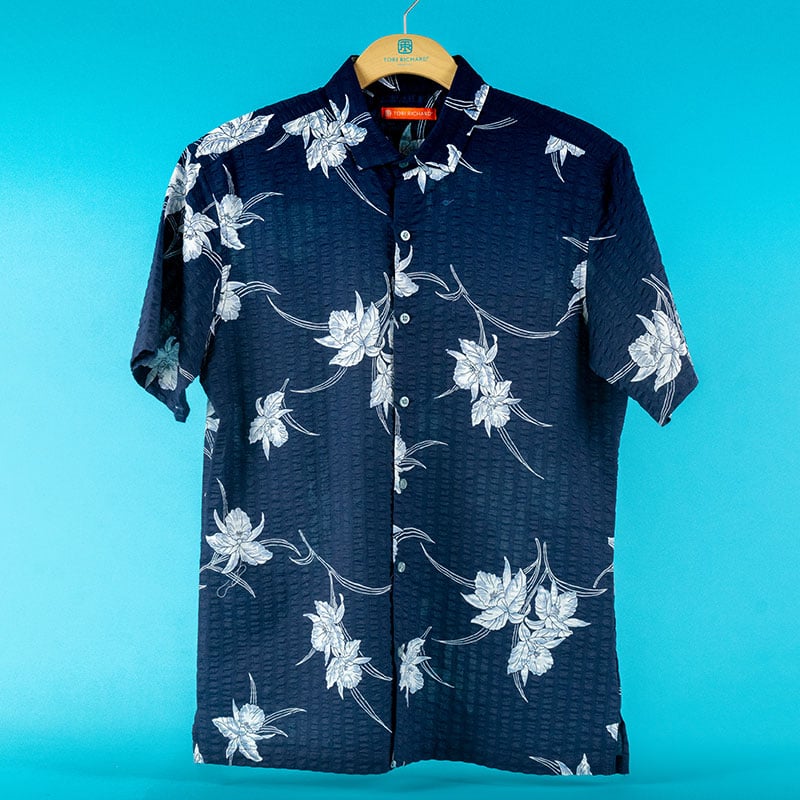 They'll look sharp in this refined Tori Richard® number, which features a navy-and-cream, vintage-vibing Cattleya orchid print that's almost as cool as its fabric treatment. The lightweight cotton pucker stripe material causes the shirt to sit lightly just atop the skin, keeping wearers cool and fresh, even in sweltering Island heat. $$, toririchard.com, 808-949-5858
Hey, Joe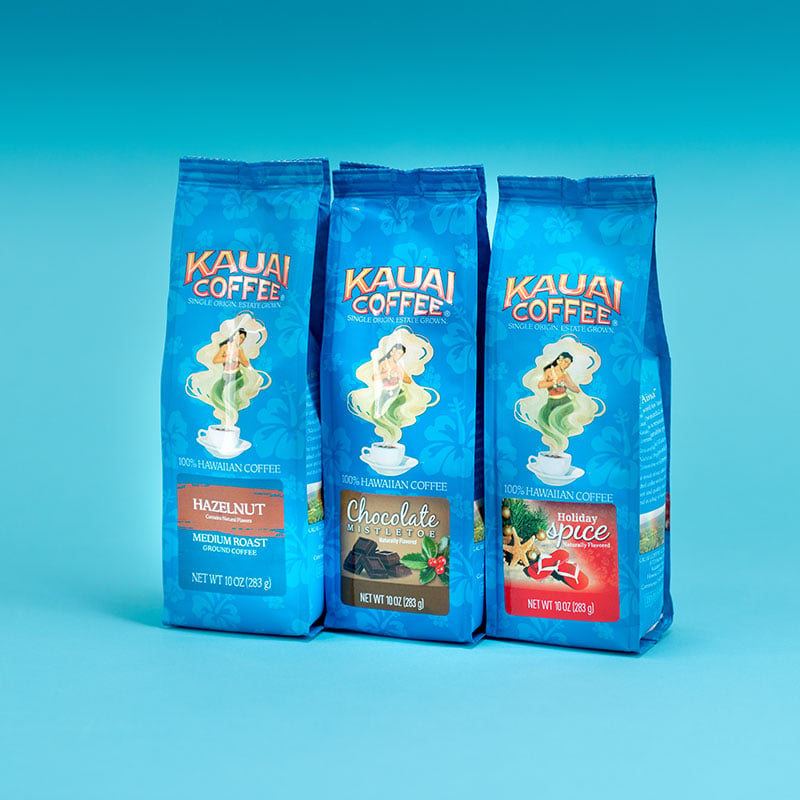 Give their morning cuppa a very merry twist with one of Kauai Coffee Co.'s holiday blends or specialty flavors, including Chocolate Mistletoe, Holiday Spice and Hazelnut. $, kauaicoffee.com, 808-335-3149
Honey Be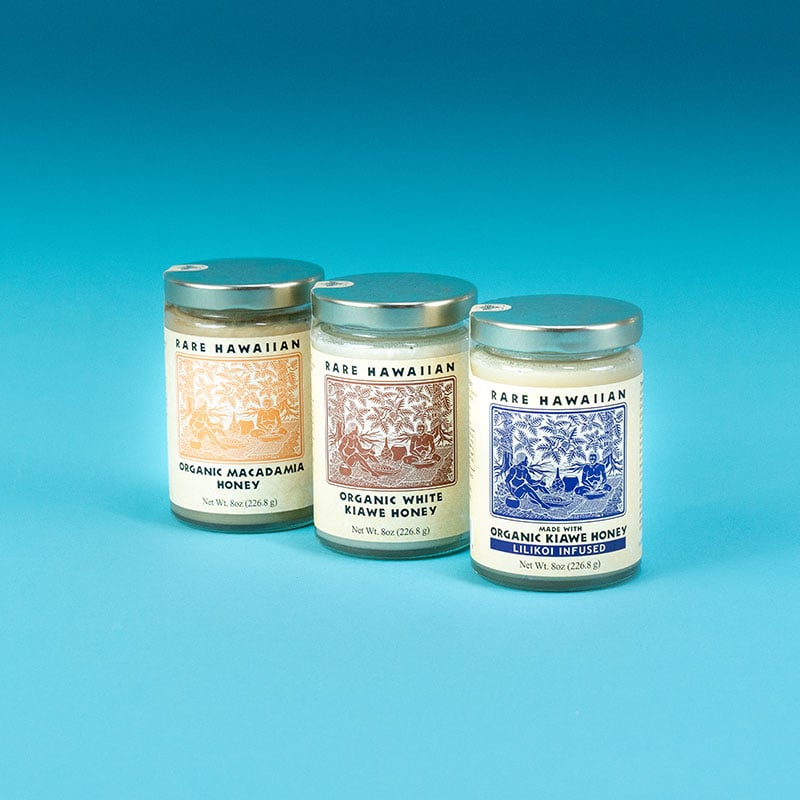 Sourced from a single 1,000-acre kiawe forest and organic macadamia nut orchard on the Big Island, Rare Hawaiian Honey Company's raw, 100-percent organic creations are a luscious gourmet delicacy. Go for a jar of creamy and succulent straight honey, or try an infused iteration, with yummy additions such as real lilikoi puree. $, rarehawaiianhoney.com, 1-888-663-6639
Dog Days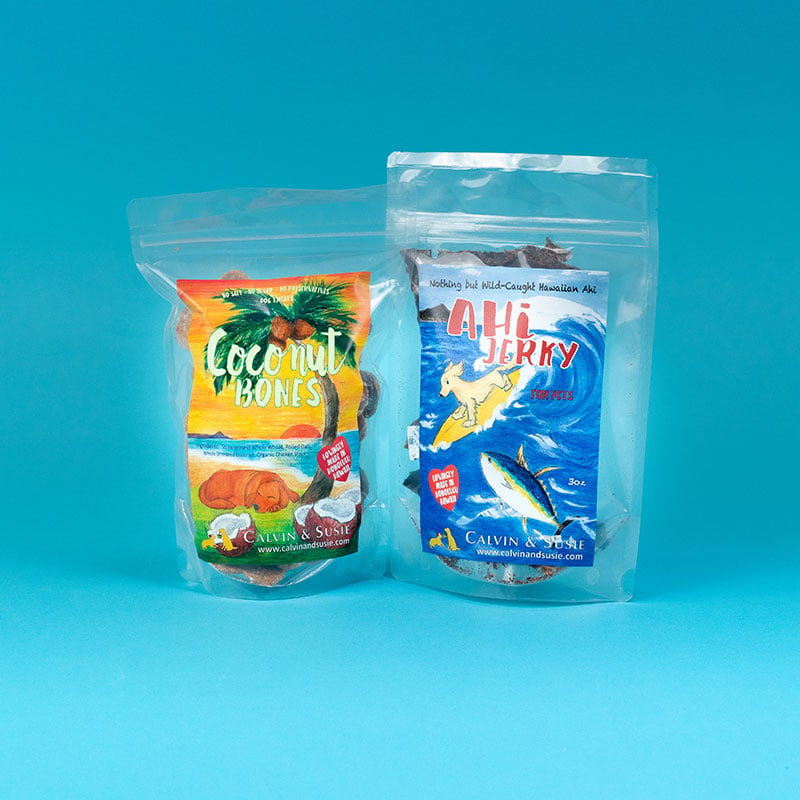 Don't forget your furry friend this holiday season! Calvin & Susie's delightful, locally made puppy snacks are just the treats to slip into your pup's stocking. Plus, they come in an array of flavors that man's best friend will love, such as the too-cute Coconut Bones and adorable Ahi Jerky. $, calvinandsusie.com, 808-734-2320
Skin Deep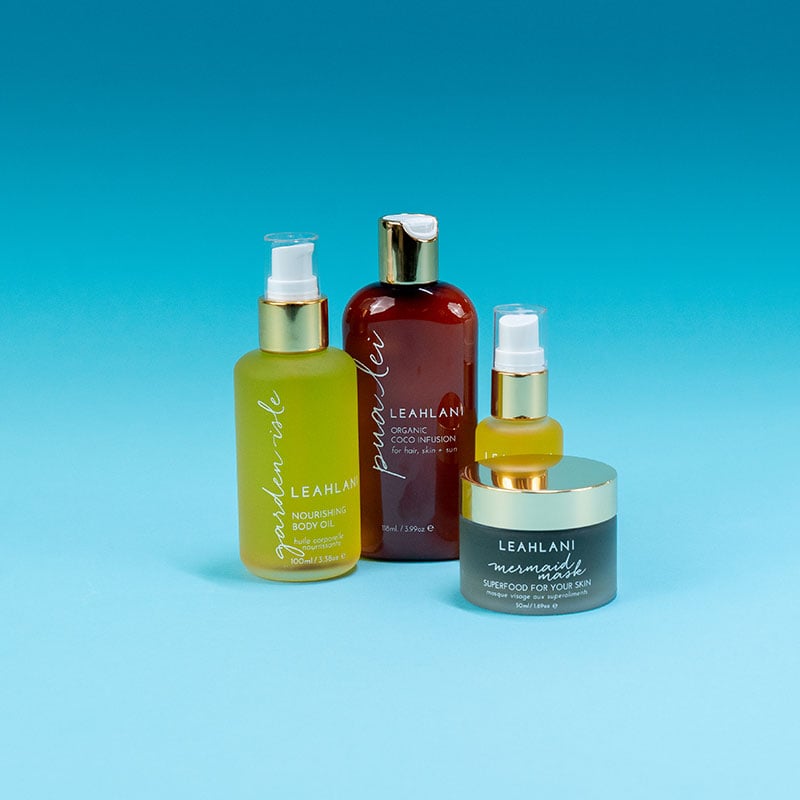 Leahlani Skincare products are blended fresh weekly on the North Shore of Kauai from tropical nectars, botanicals and oils, making for a rejuvenating new skincare ritual that starts with the rejuvenating Mermaid Mask and ends in the earthy scents of the Garden Isle body oil. $$, leahlaniskincare.com
Carry On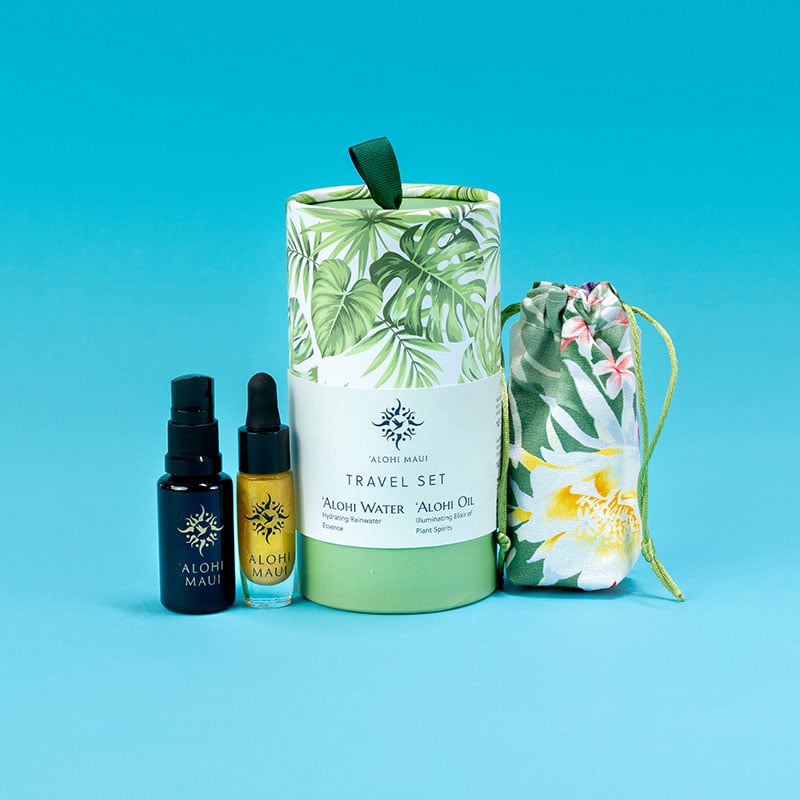 This convenient travel set from Alohi Maui includes the beautifully nourishing Alohi Golden Oil and moisturizing Alohi Water, two wildcrafted, local and organic creations that will keep skin balanced and lustrous, even on the go. $$, alohimaui.com
Ho, Ho, Holoholo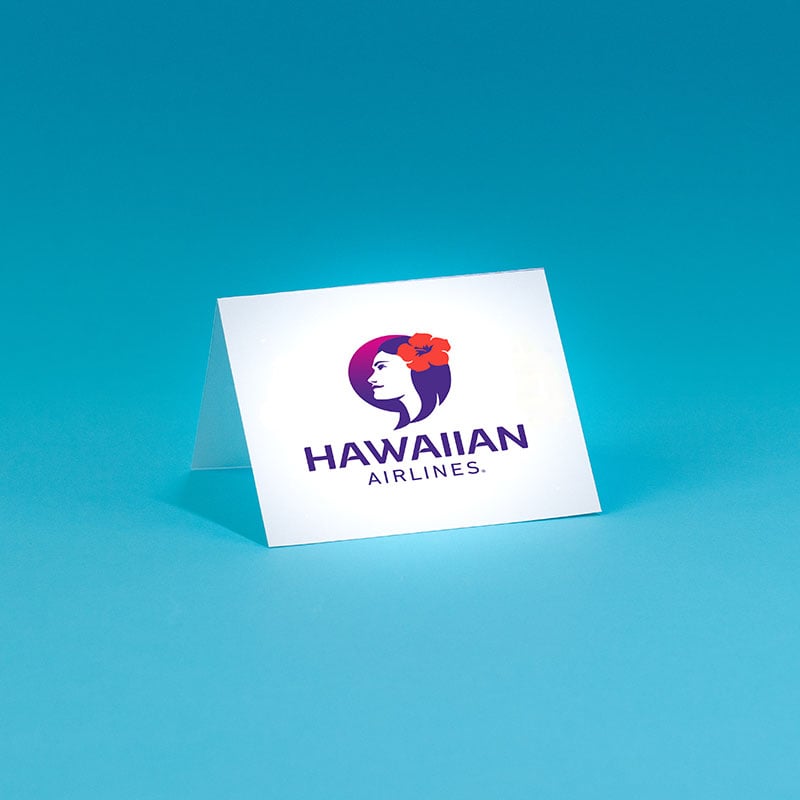 There's no greater present than the gift of adventure. With a Hawaiian Airlines' gift card in your loved ones' pockets, the world will be theirs for the discovering, from North America to Asia and the South Pacific. And if the lucky recipient happens to live far from you, you can purchase a gift card online and have it digitally sent to them. https://www.hawaiianairlines.com/my-account/hawaiianmiles/gift-card-purchase/customize, 1-800-367-5320
Sip Stop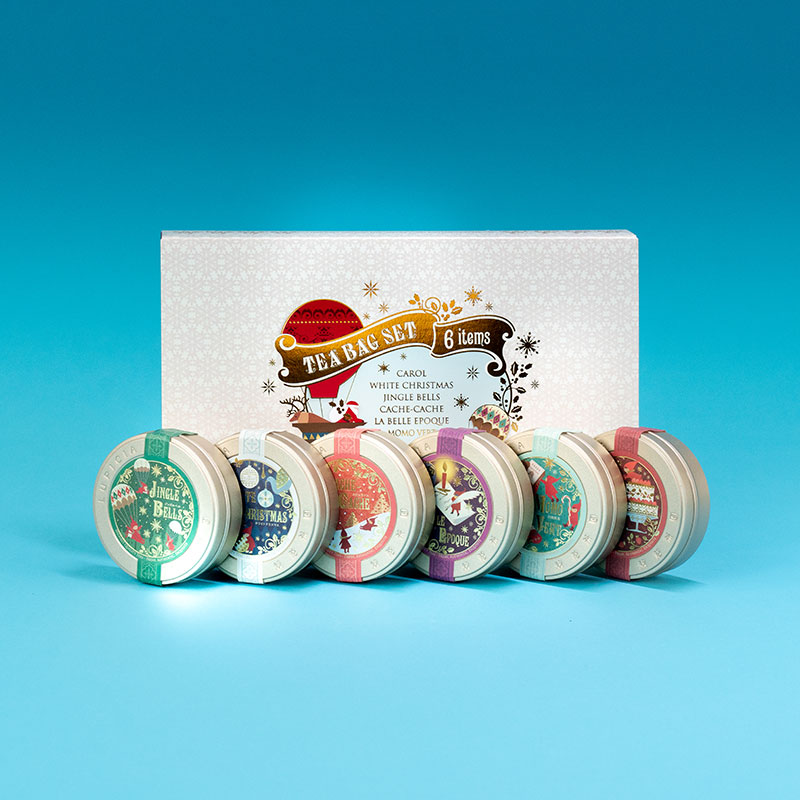 Lupicia's lovely collection of holiday tea tins are only available for a limited time, and include both celebratory seasonal blends such as White Christmas (a white chocolate fruitcake-like blend) and elegant Japanese favorites such as Momo Vert (green sencha and peach). $$, usa.lupicia.com, 808-941-5500
In Tune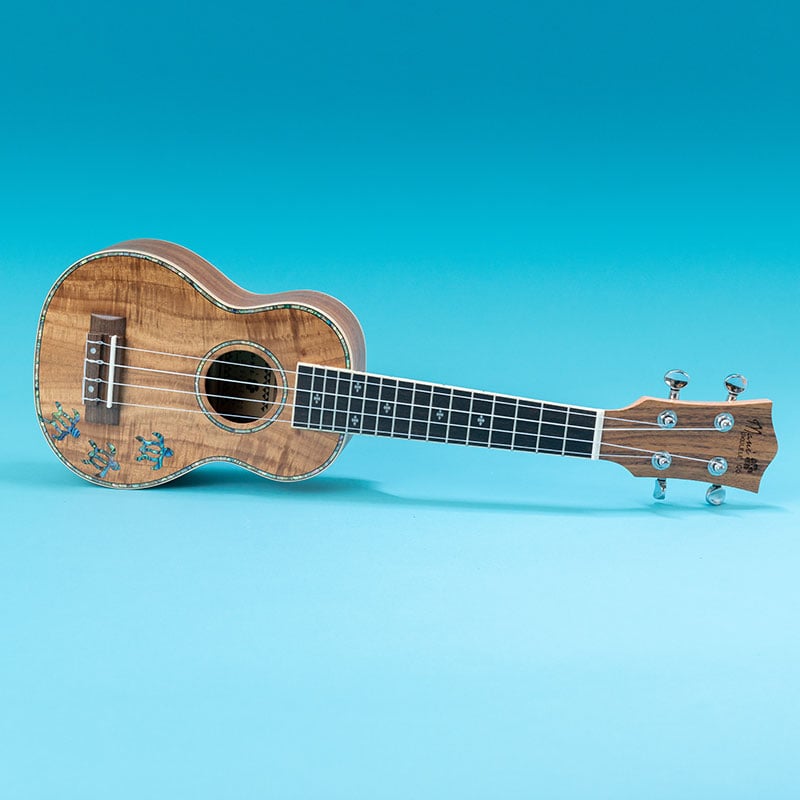 With its shell inlay design of frisky honu, this Maui Ukulele Co. koa soprano number from Mele Ukulele is both a finely tuned musical instrument as well as a work of art—and, for the music lover on your list, a gift that hits all the right notes. $$$, meleukulele.com, 808-244-3938
Say It Write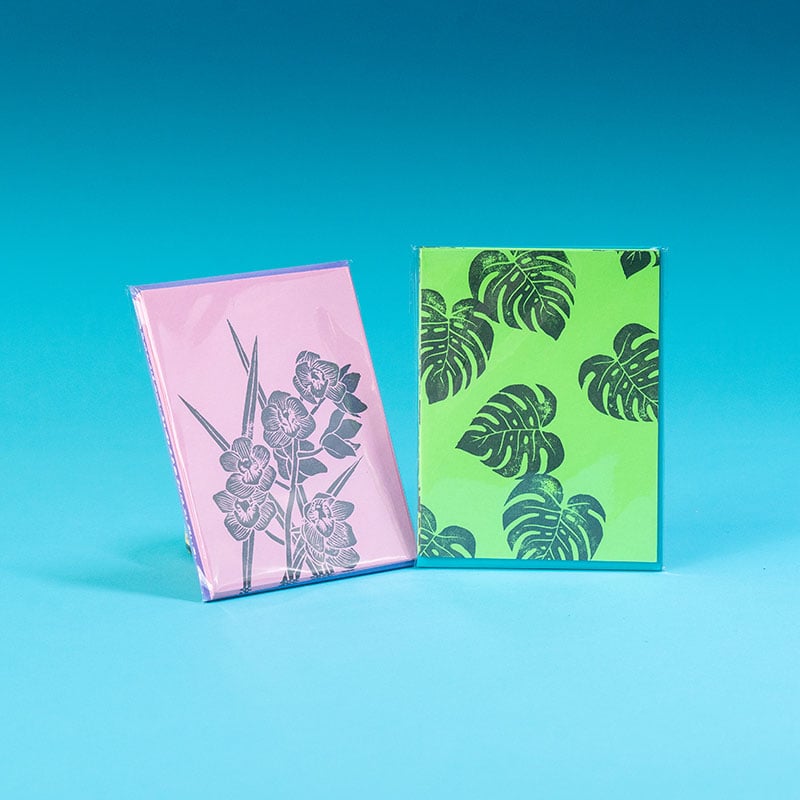 Mau-House cards, available from Owens & Co., feature cool, Island-inspired artwork (here, Cymbidium Orchid and Monstera) and are an easy and welcome addition to anyone's gift bag, from your favorite, design-loving coworker to your hippest, trend-setting cousin. $, owensandcompany.com, 808-531-4300, mau-house.com
Real Studs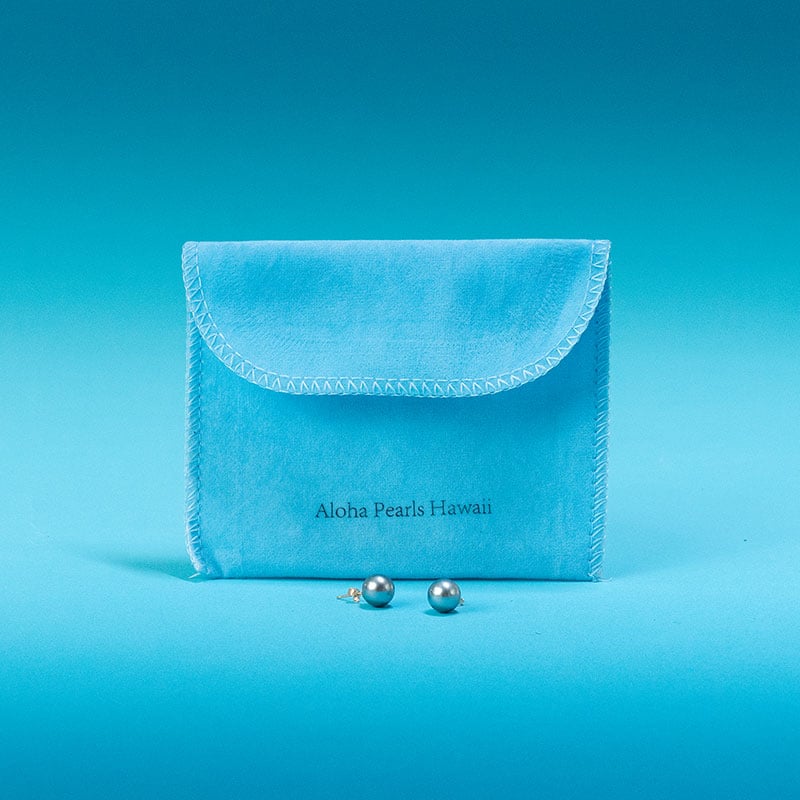 Elegant and ethereal, timeless and tasteful—you can't go wrong with pearls. Made from high-quality Tahitian pearls with that characteristic deep silvery sheen, these ultra-versatile studs from Aloha Pearls Hawaii make for one extra-special, seriously memorable holiday present. $$, alohapearls.com
Snack Attack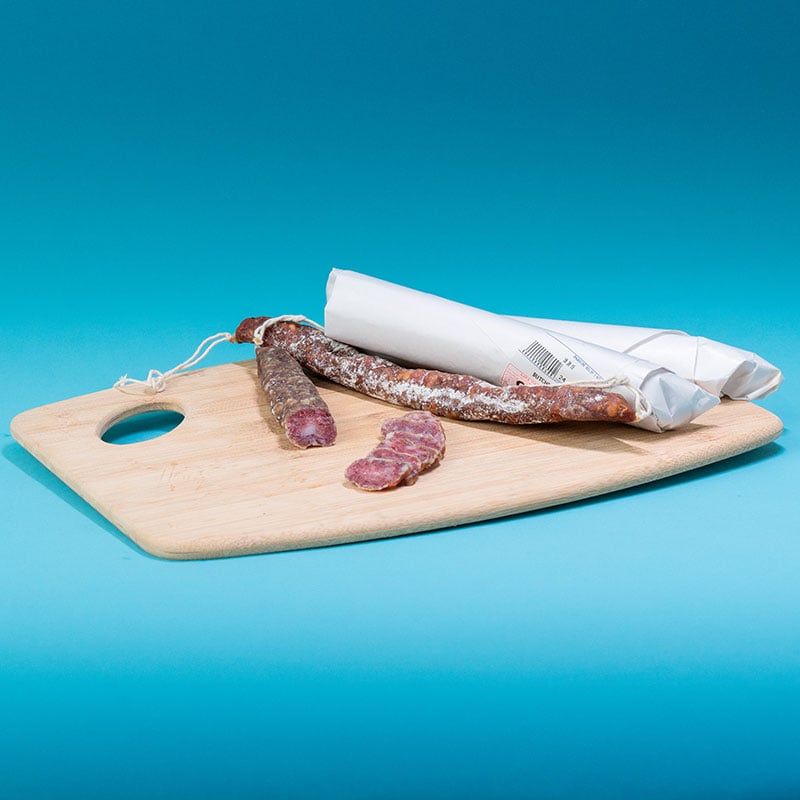 Nothing beats a good gift you can eat, especially when it's a few selections from Butcher & Bird's tasty cured meats, like salty soppressata or mouthwatering coppa. The best part? If you're lucky, your giftee may bust out the charcuterie board for a holiday celebration, meaning you get to sample the goods. $, butcherandbirdhi.com, 808-762-8095
Island Style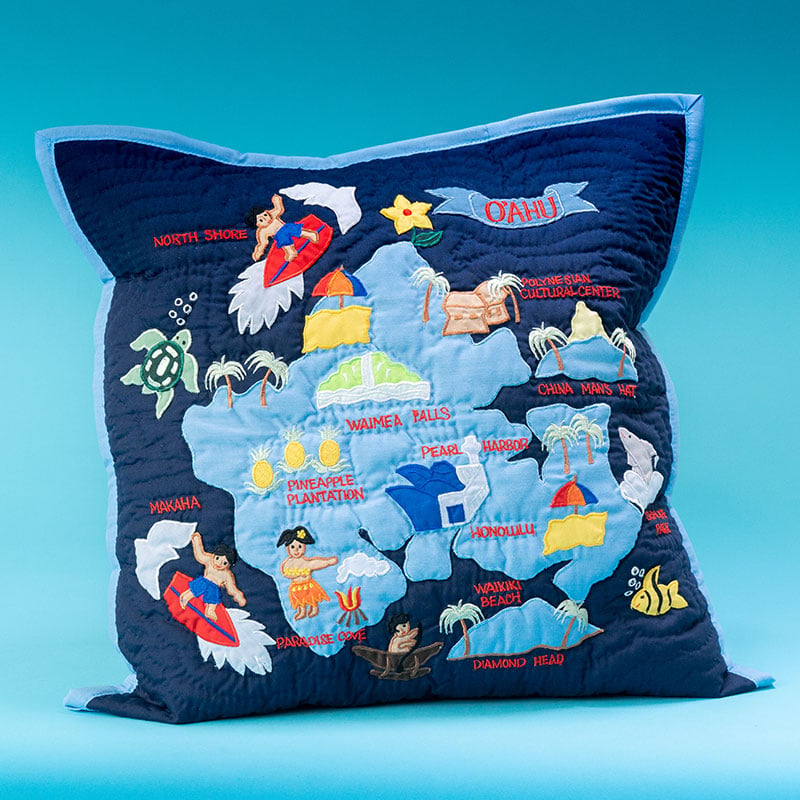 How charming is this quilted cushion cover from Aloha Lane for a lucky recipient on your gift list? With lively surfers, cheery marine creatures and other Oahu images to love, there's enough to spark their imagination every time they take a peek. $$, alohalanehawaii.com, 808-638-3913
New Wave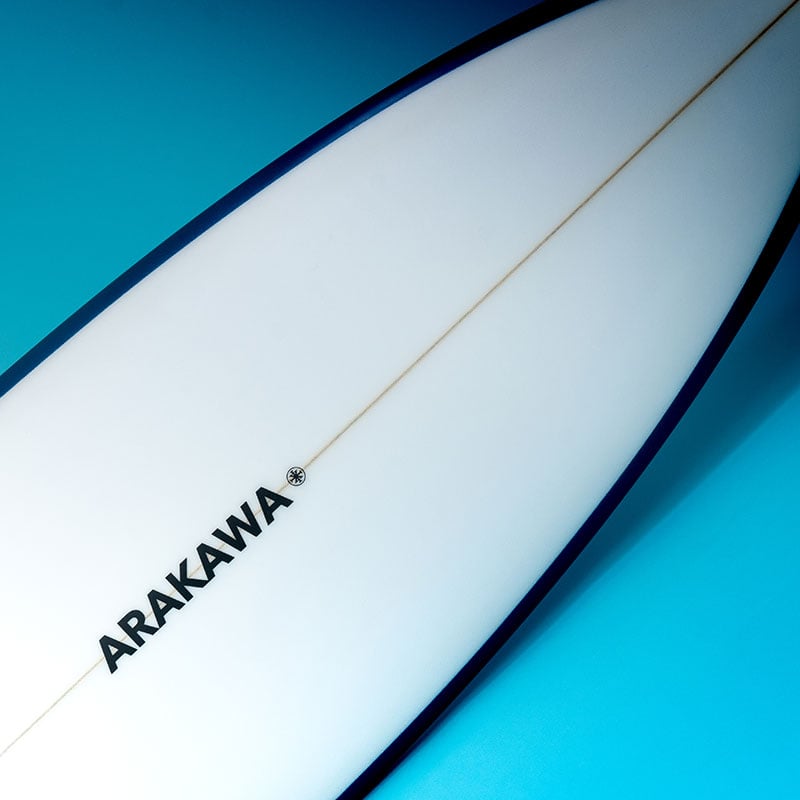 Spoil your favorite surfer this year with a custom board from Eric Arakawa Designs, which makes all of its boards in its Waialua factory using the best in materials and cutting-edge technology. $$$$, arakawasurfboards.com, 808-637-0068
Shore Thing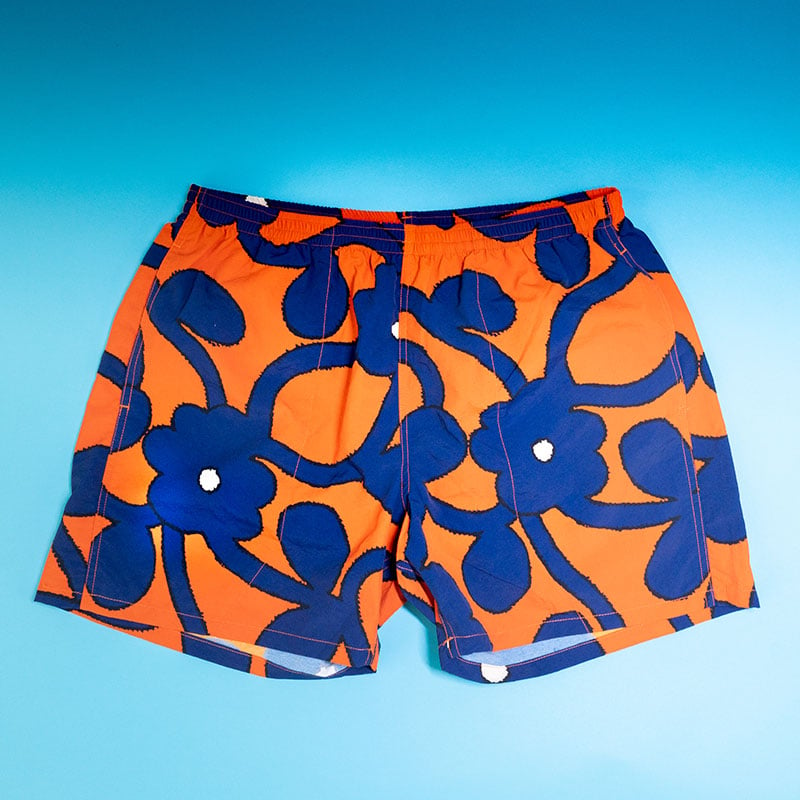 With a festive floral print curated from SurfLine® Hawaii's collection of retro, '60s-esque art, these good-vibin' boardshorts are just what the beach-loving best dude on your list needs for another year of swimming, surfing and sunbathing in style. $$, surflinehawaii.com, 808-427-5808
Kid Around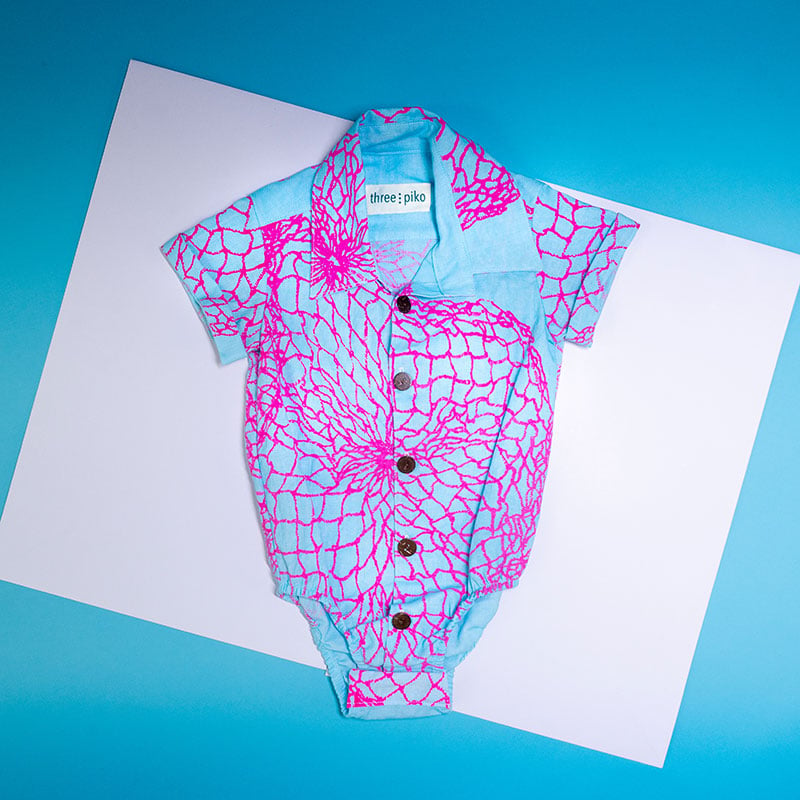 Get ready to make hearts melt, because Kealopiko's onesie, in an eye-catching blue-and-magenta fishing net pattern, might be the most darling way possible to show the tiny tots on your list some holiday aloha. $$, kealopiko.com, 808-593-8884
Raise the Bars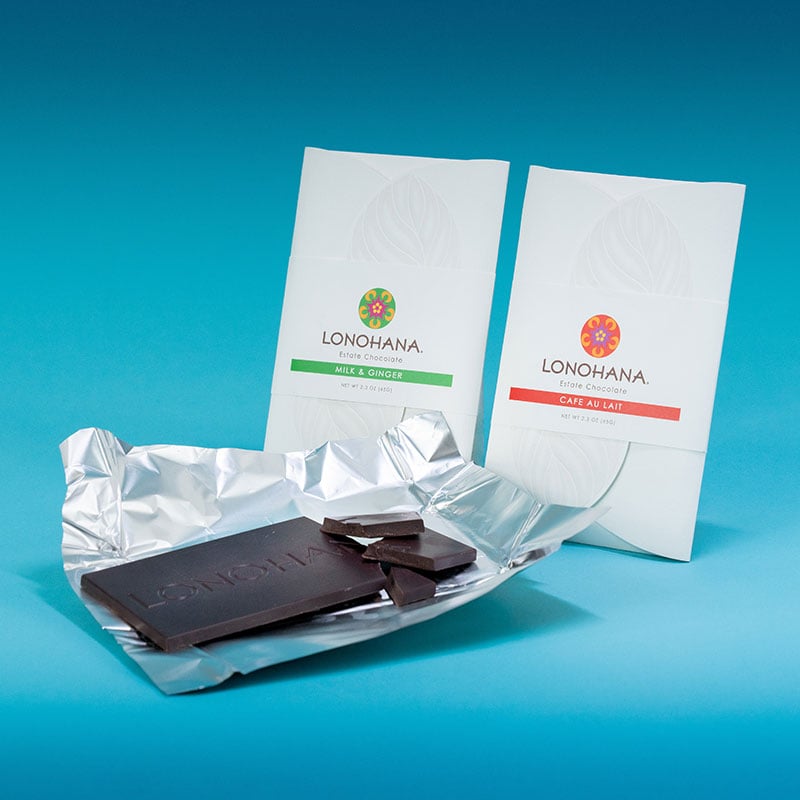 Hawaii-grown ingredients; rich, decadent flavor. Pick up a trio of favorites from Lonohana Estate Chocolate, in flavors that include creamy cafe au lait, tangy ginger, and bright orange vanilla, for a holiday treat as sweet as it is indulgent. $$, lonohana.com, 808-286-8531
Wear To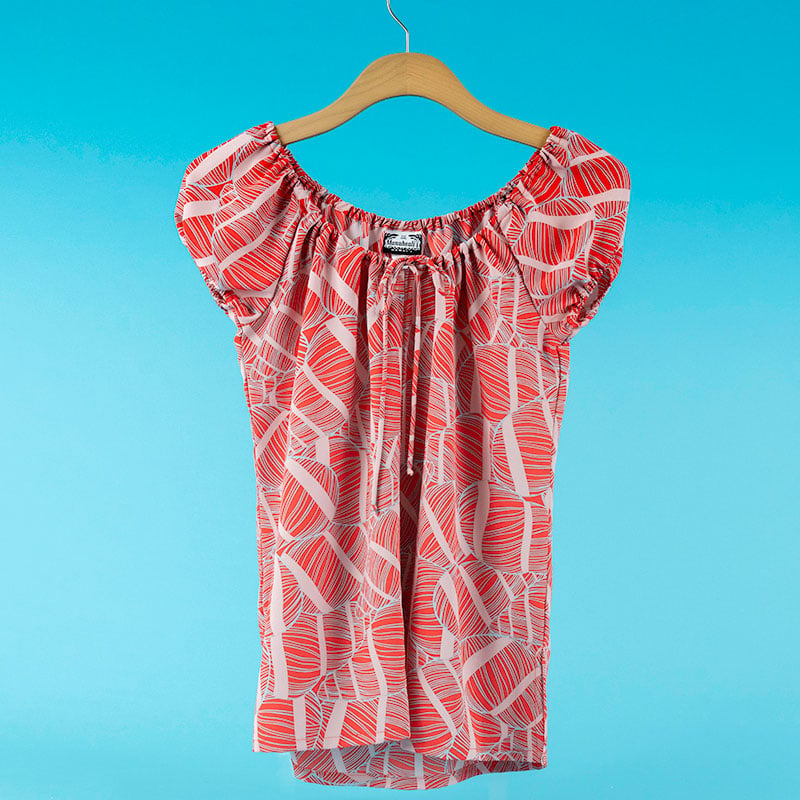 Relaxed and breezy, this laid-back blouse from Manuhealii's new Kahuli line will look just as great at Sunday brunch as it will at the office on Aloha Friday. $$, manuhealii.com, 808-942-9868
Art House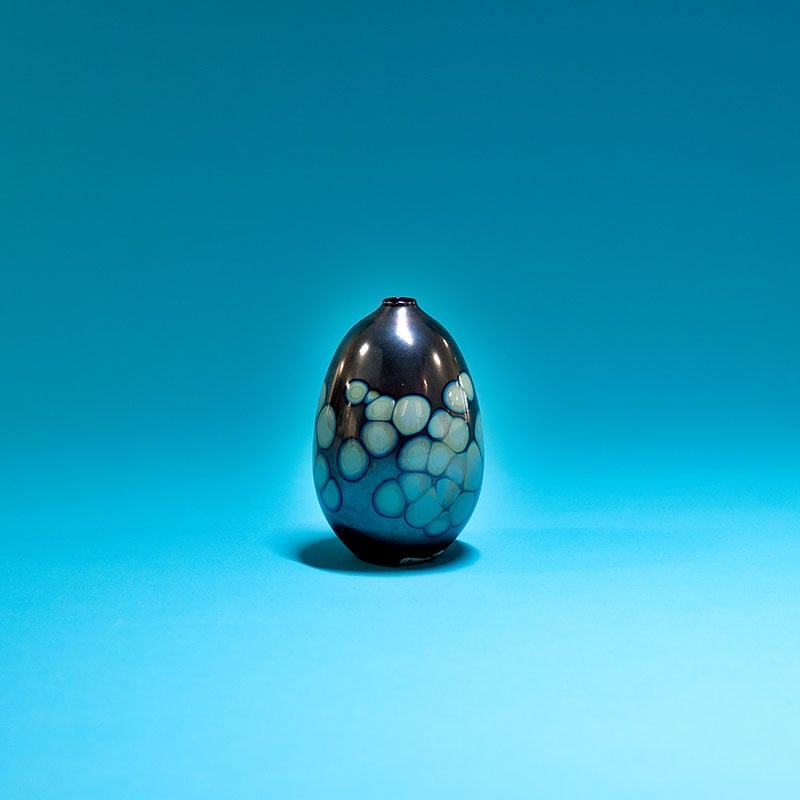 Home goods and accessories boutique Fishcake makes a real art out of living, meaning it's a treasure trove for unique gifts such as this gorgeous vase by artist Scott Fitzel, with its graceful oval shape, beautiful metallic sheen and alluring, abstract design. This vase is part of a series entitled "Rare Earth Objects," and its colors are derived from a range of elements that includes silver, gold and cadmium, and smaller additions of other rare earth elements. $$$, fishcake.us, 808-593-1231, www.scottfitzel.com
Clean Scene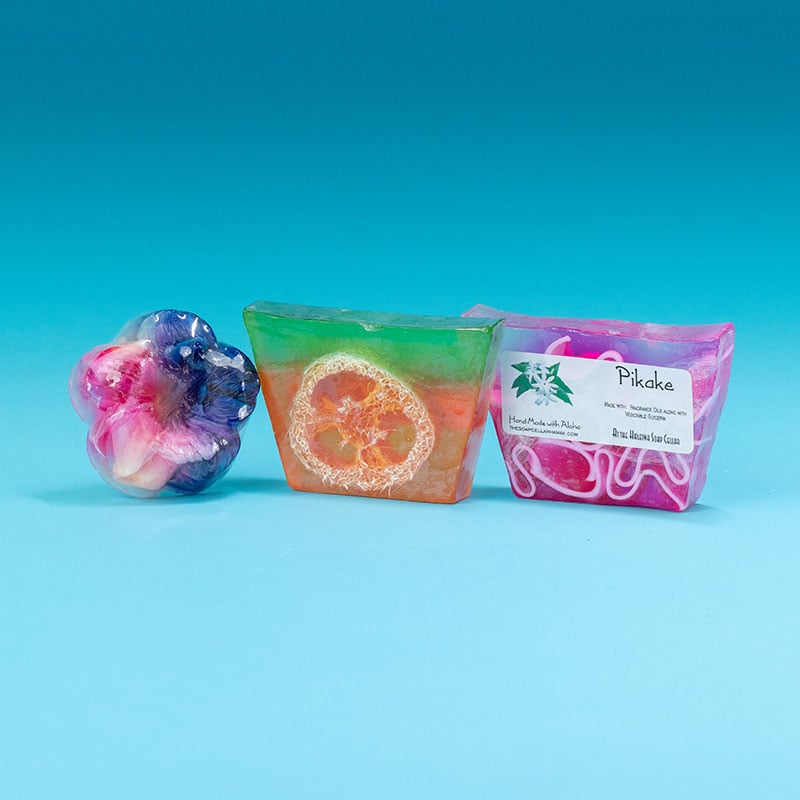 Tuck a few eye-catching bars from The Soap Cellar into someone's stocking for a fresh and fun surprise that's bursting with all the colors of the Hawaiian rainbow, and all the scents of a tropical garden. $, thesoapcellar.com, 808-637-9088
The mention of any individuals or businesses is not an indication of affiliation or endorsement by Bank of Hawaii. The individuals and owners of any other trademarks, logos, brands or other designations of origin shown, named or mentioned herein did not sponsor, endorse or preview this article.
You're about to exit BOH.com
Links to other sites are provided as a service to you by Bank of Hawaii. These other sites are neither owned nor maintained by Bank of Hawaii. Bank of Hawaii shall not be responsible for the content and/or accuracy of any information contained in these other sites or for the personal or credit card information you provide to these sites.