Insights & Stories
Explore Taipei's Night Markets and Cultural Attractions
Reading time: 4 Minutes
March 16th, 2018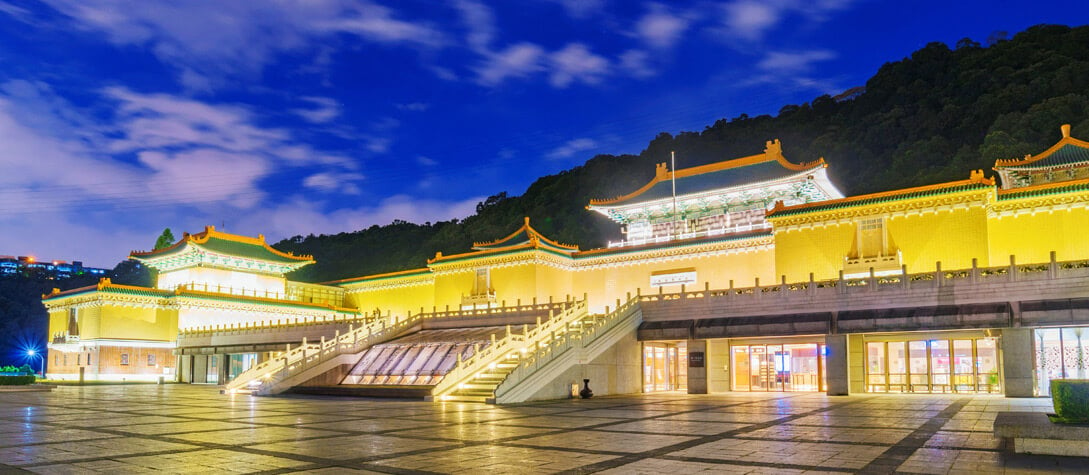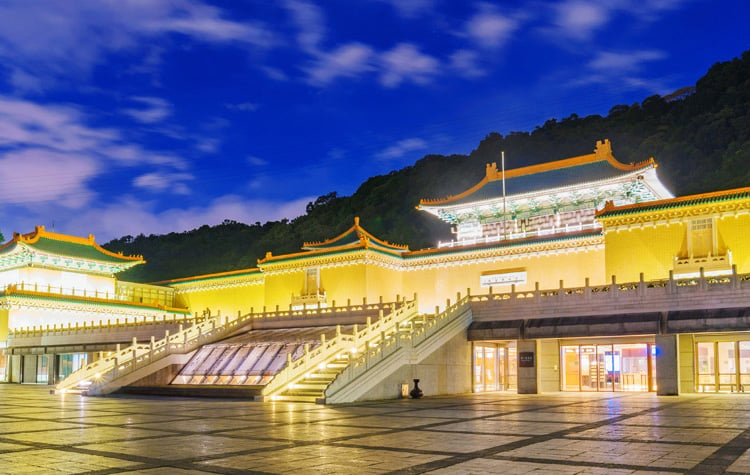 Taipei is an under-the-radar Asian metropolis overflowing with Chinese food, culture and history. This Taiwanese city is clean, safe and relatively easy to navigate, with an efficient public transportation system and locals who are welcoming and helpful with directions.
Taipei is also affordable, making it a popular shopping destination, with options ranging from souvenir-packed street markets to upscale, western-style shopping malls. Most taxi rides around the city cost only a few dollars, and a sit-down dinner with drinks for a party of four can be had for under $50.
As for getting there? Direct flights from Honolulu make Taipei an easy destination to reach.
Mouthwatering Street-side Food
While fine dining can readily be found in Taipei, this is a city of street food. The best eats are more likely to be dished out on an aluminum counter than a white linen tablecloth.
To find your way through Keelung Night Market, for instance, follow your nose. Above the shoulder-to-shoulder crowds and cacophony of street vendors wafts the aroma of octopus meatballs sizzling in a deep fryer and the smell of savory oyster omelets—a regional comfort food. Keelung is just one of a plethora of night markets throughout the city, with sights and scents that electrify the senses.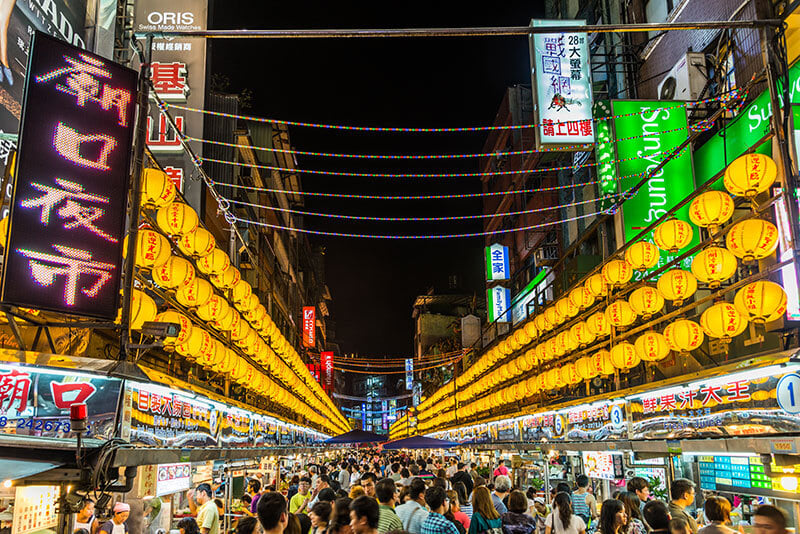 The many night markets are at the top of any list of things to do in Taipei, with excited crowds thronging to the mobile feasts of hot and savory snacks. Additionally, the city is known for dim sum, simmer-it-yourself hot pot restaurants and other fast, casual fare. Belly up to a table at Pin Xian, one of Taipei's most popular "quick fry" restaurants, and you can wash down small plates of deep-fried oysters with black pepper, chilled ginger duck breast, fried soft shell crab and garlicky stir-fried greens with one-liter bottles of ice cold Taiwan Beer.
Despite being first and foremost a food town, you'll discover that Taipei also offers abundant unique places to explore and cultural experiences to be had.
Top Sightseeing Attractions in Taipei
Gaze across the sprawling city, and towering over the skyline, you can't miss Taipei 101, the 1,667-foot skyscraper that in 2004 was celebrated as the world's tallest building (until 2010 when it was overtaken by the Burj Khalifa in Dubai). An observation deck provides a spectacular view of the city and surrounding mountains.
Back on Earth, soak up Taipei's culture and Chinese-influenced architecture at some of the city's many temples. Built in 1738, Lungshan Temple, which honors more than 100 Buddhist and Taoist deities, is considered among the most beautiful.
The National Palace Museum, surrounded by tropical gardens, houses some 700,000 artifacts spanning more than 8,000 years of Chinese history. From pottery, scrolls and silks, to rare books, paintings and sculptures, you could spend days taking in the museum's riches. An afternoon here, could be spent breezing through a few floors of vases and calligraphy before immersing yourself in a special exhibit of treasures from China's imperial court, marveling at the intricacy of delicate tea sets and bejeweled hairpins.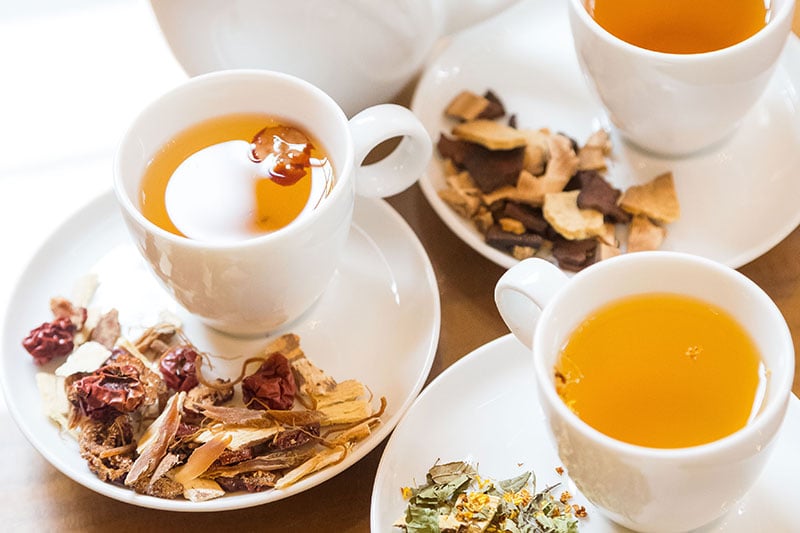 Speaking of tea sets, Taiwan is absolutely famous for its tea. The country produces around 20 percent of the oolong consumed worldwide, so be sure to visit a tea shop for a tasting. At many stores, shopkeepers will demonstrate the traditional method of rinsing and steeping the leaves, warming visitors' cups, and decanting a freshly brewed pot. After sampling green, black, oolong and fermented pu'er teas—aged as much as 30 years, they have a complex flavor reminiscent of a fine scotch—you can stock up on bags to take home, along with delicate tea cups to go with them.
There are more dining and cultural excursions than a single trip to Taipei can provide, so as your plane tilts upward above the green mountains surrounding the city, you're sure to be thinking about all the street food you never tried and the temples you didn't get a chance to visit. But not to worry—Taipei is so accessible from Hawaii, it'll be easy to go back!
---
The mention of any individuals or businesses is not an indication of affiliation or endorsement by Bank of Hawaii. The individuals and owners of any other trademarks, logos, brands or other designations of origin shown, named or mentioned herein did not sponsor, endorse or preview this article.
You're about to exit BOH.com
Links to other sites are provided as a service to you by Bank of Hawaii. These other sites are neither owned nor maintained by Bank of Hawaii. Bank of Hawaii shall not be responsible for the content and/or accuracy of any information contained in these other sites or for the personal or credit card information you provide to these sites.