Our Community
Working Together to Support Our Community
Nearly 300 BOH employees, family and friends worked together on a variety of 'aina-based service projects at Papahana Kuaola for Community Service Day.
To address the very real issues that we face today in our island home, Bank of Hawaii collaborates with organizations that are focused on bringing about long-term improvements.
Sustaining healthy, thriving communities happens when we invest in the nonprofits supporting and transforming families and individuals. That's why we continue to partner with nonprofits—to help them bring about necessary changes and find new ways to make a difference.
Our community support in 2019 reflects the wide range of interests of our employees and the needs of our community. Here are a few examples.
Bank of Hawaii, its Foundation and employees contributed approximately $2.9 million in 2019 to 400 organizations.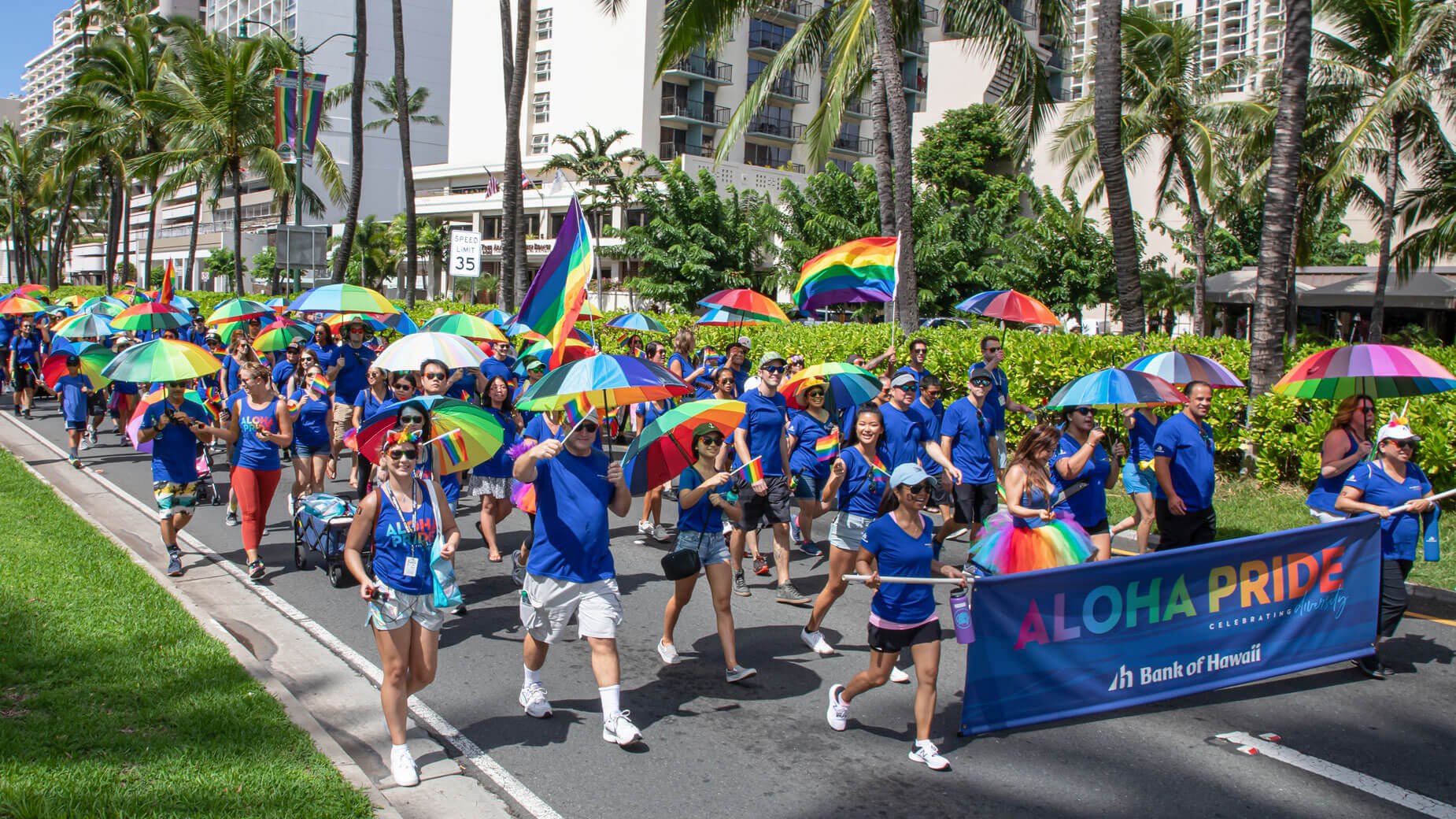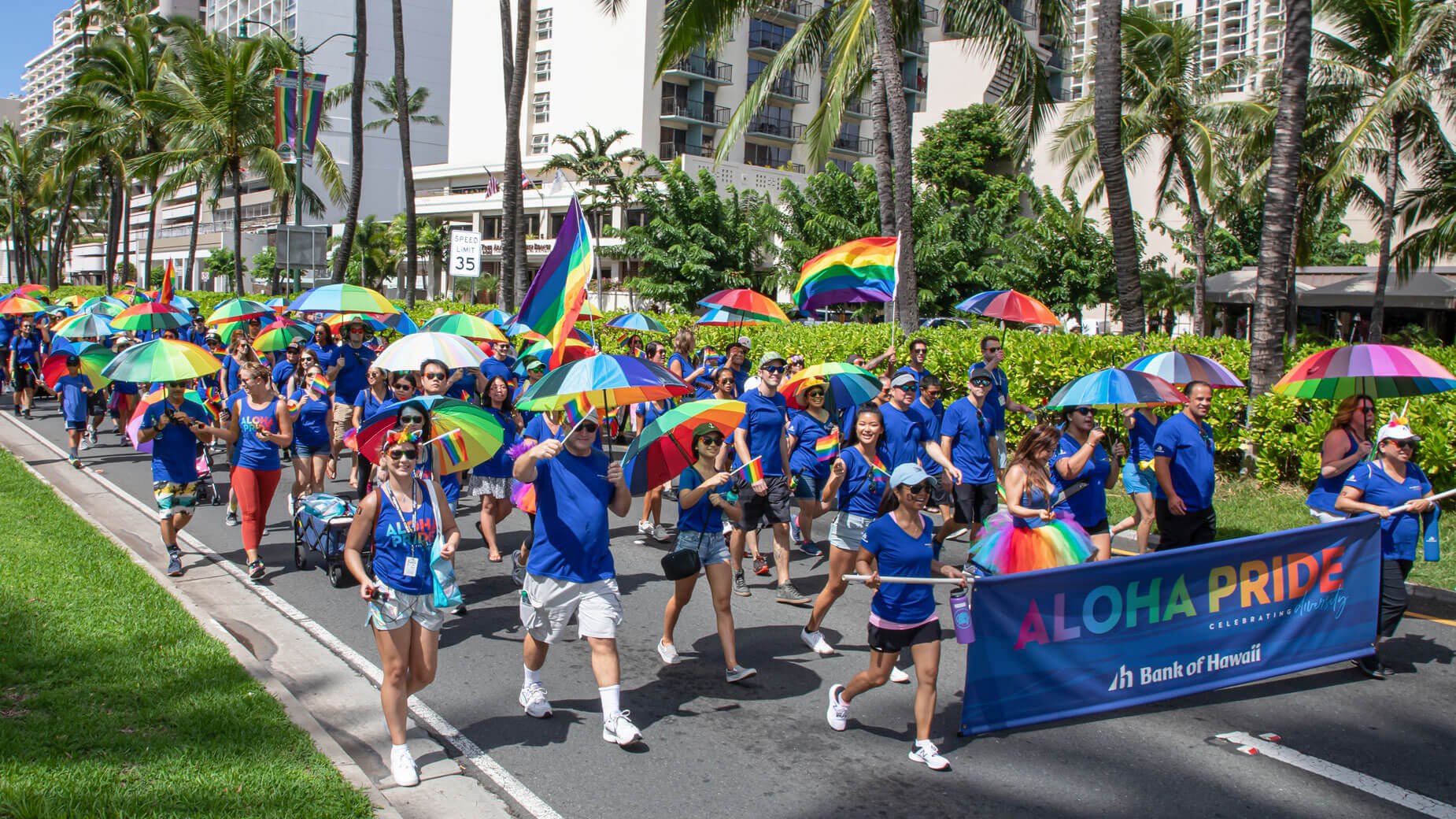 For the second year in a row, Bank of Hawaii returned to Waikiki to participate in Hawaii's largest and most colorful LGBTQ event—the 2019 Honolulu Pride Parade & Festival!
Bank of Hawaii Foundation
Supporting the vision and dedication of local nonprofits via Bank of Hawaii Foundation grants is one of the ways we work to improve lives in the communities we serve. We invest in a wide range of important community needs, such as education, housing, community development, environmental sustainability, literacy and the arts. In 2019, Bank of Hawaii Foundation supported 61 nonprofits with 70 grants totaling $1.2 million.
Catholic Charities Hawai'i Laulima House
Catholic Charities Hawai'i received a donation of $100,000 over four years from Bank of Hawaii Foundation in support of its Laulima House campaign to expand child and family services. Located on Oahu, Laulima House provides a private home-like setting for family strengthening visits between keiki and their biological parents, or children being considered for foster care.
Hawaiian Community Assets
Hawaiian Community Assets (HCA) provides housing and financial counseling services to low- and moderate-income communities, with a focus on helping Native Hawaiians achieve economic self-sufficiency. Bank of Hawaii Foundation donated a $25,000 grant to HCA's Next Generation Homeownership Initiative. Using its nationally recognized Kahua Waiwai: Building a Foundation of Wealth curriculum, HCA delivers intergenerational financial and homebuyer education to increase the financial capacity of 500 Native Hawaiian families so they may own homes on or near Hawaiian Home Lands.
2019 Financial Education / Community Reinvestment Act (CRA)
Helping Low-Income Families Receive Their Income Tax Refunds
During tax season, 22 BOH volunteers on Oahu and Hawaii Island partnered with Goodwill Hawaii and Honolulu Community Action Program to provide free tax preparation services for eligible taxpayers as part of the Volunteer Income Tax Assistance (VITA) program. Our volunteers donated approximately 311 hours to prepare 219 tax returns that returned $362,000 back to the community. This includes $110,865 in federal earned income tax credits that working families and individuals would not have received if they hadn't filed. VITA offers free tax help to people in our communities who can benefit the most from tax refunds, including people with disabilities, the elderly, those with limited understanding of English, and those who make approximately $54,000 or less.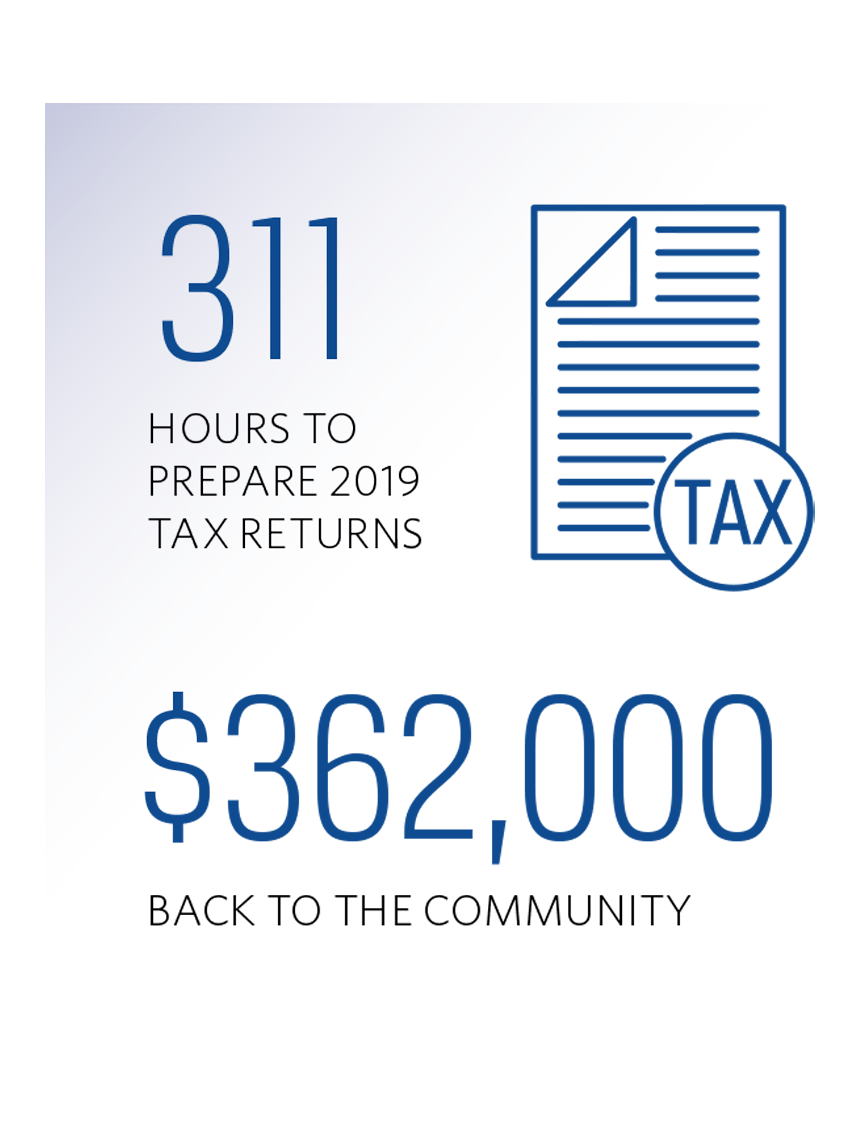 Live Kōkua Volunteer Program
Our Bankoh Blue Crew Out in Full Force
Hands-on outreach in our community has always been part of our DNA. As our communities grow and evolve, our employee-led Live Kōkua Volunteer Program looks for more ways to give back to the communities we serve.
Community Service Day
In September, Bankoh Blue Crew volunteers turned out for our 14th annual Community Service Day on Windward Oahu. Partnering with Papahana Kuaola in He'eia, BOH employees, family members and friends helped plant more than 800 native trees, rehabilitate one mile of trail, clean two lo'i, and propagate more than 3,000 native plants. Leaders from Papahana Kuaola integrated Hawaiian knowledge into the volunteers' environmental restoration and economic sustainability activities.
Honolulu Pride Parade & Festival In October, BOH volunteers participated in Hawaii's largest and most colorful LGBTQ event, the 2019 Honolulu Pride Parade & Festival in Waikiki. Attendees danced along with our 300 volunteers, who marched in the parade in support of the LGBTQ community. We are proud that one of our employees, Andy Downes, was recognized with one of Pacific Business News' 2019 Business of Pride Awards for his part in developing our Diversity and Inclusion program. Bank of Hawaii is also honored to be one of the companies who received the corporate award for making Hawaii's workplace more inclusive.
Live Kōkua Giving Campaign
For the 10th anniversary of the annual employee giving campaign, BOH employees across the Pacific exceeded our $775,000 goal and raised a record-breaking amount of $860,000 for 25 local nonprofits, ranging from health and educational programs to food and housing services. Employees fundraised through bake sales, silent auctions and other activities for organizations they care deeply about.
Bank of Hawaii employees and retirees raised a record $860,000 for 25 local nonprofits in 2019.
Priscilla "Cilla" Arelliano —
2019 Ola Pono Awardee
We are incredibly proud that Honolulu magazine honored longtime Bankoh Blue Crew volunteer Priscilla "Cilla" Arelliano, and her husband Kevin, as 2019 Ola Pono Awardees for their outstanding volunteerism in donating their time and talents to make our islands a better place. From 2016 to 2019, Cilla volunteered at 202 events totaling 679 hours through our Live Kōkua Volunteer Program. Cilla continues to pay it forward, giving back whenever she can and encouraging fellow teammates to do the same. As a show of appreciation, the bank surprised the Arellianos with a three-night stay at the Aulani Disney Resort and Spa and a $1,000 donation, in Cilla's honor, to the organization(s) of her choice.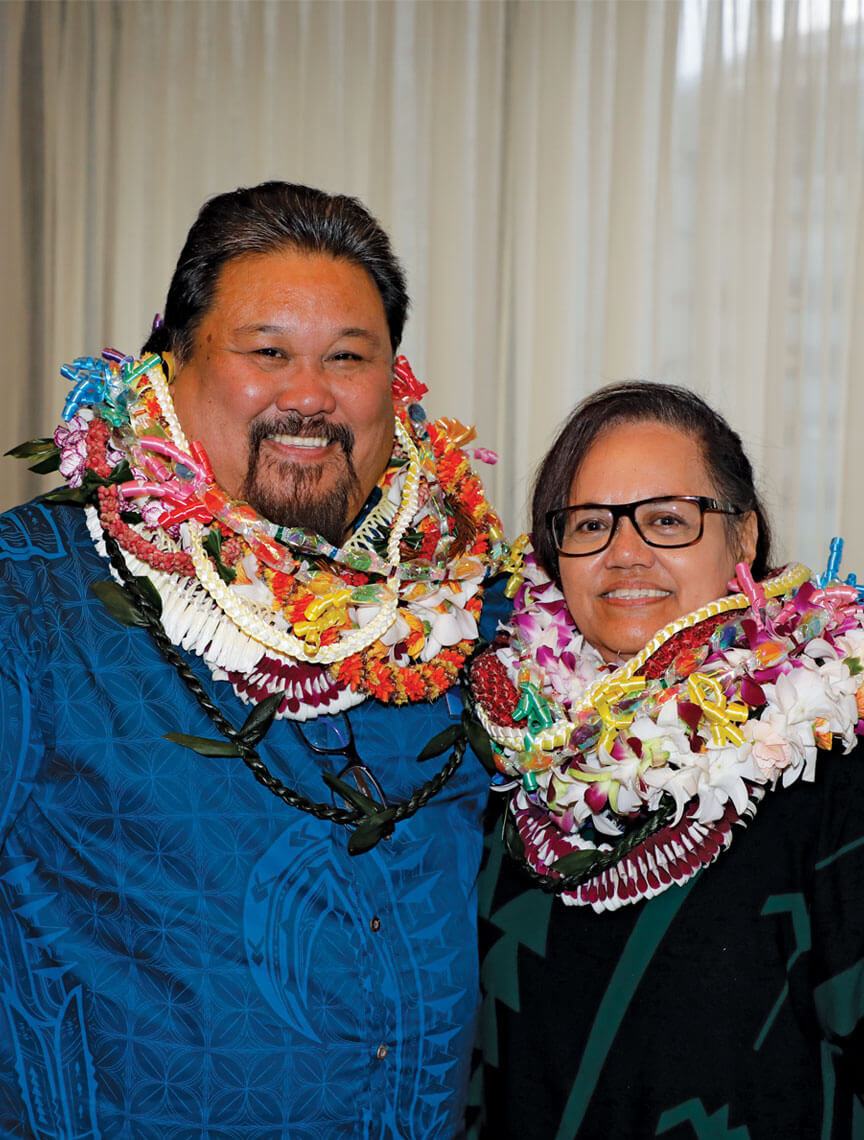 2019 Annual Report
Purpose, Progress, Possibilities. Working together with you.
You're about to exit BOH.com
Links to other sites are provided as a service to you by Bank of Hawaii. These other sites are neither owned nor maintained by Bank of Hawaii. Bank of Hawaii shall not be responsible for the content and/or accuracy of any information contained in these other sites or for the personal or credit card information you provide to these sites.