Insights & Stories
Your Handy Guide to Mortgage Disclosures
Reading time: 6 Minutes
August 9th, 2021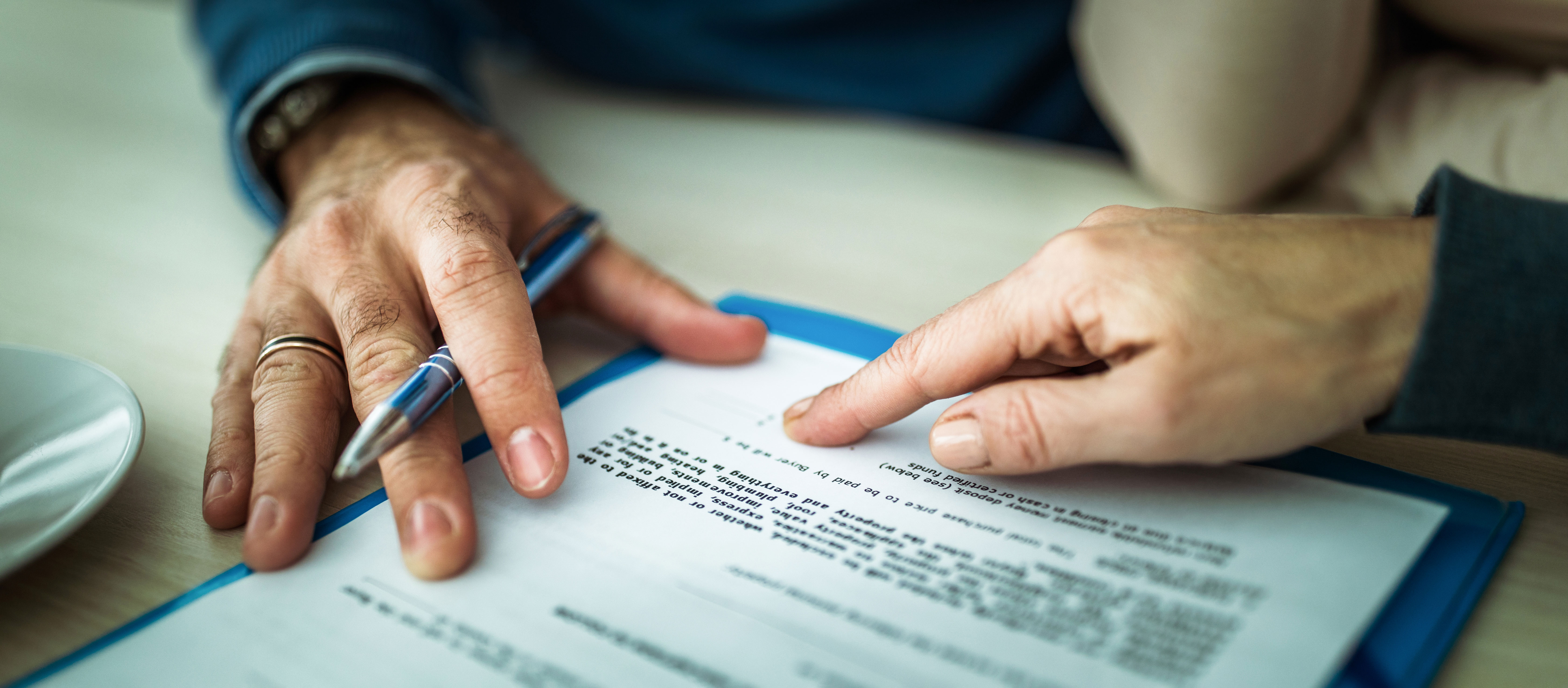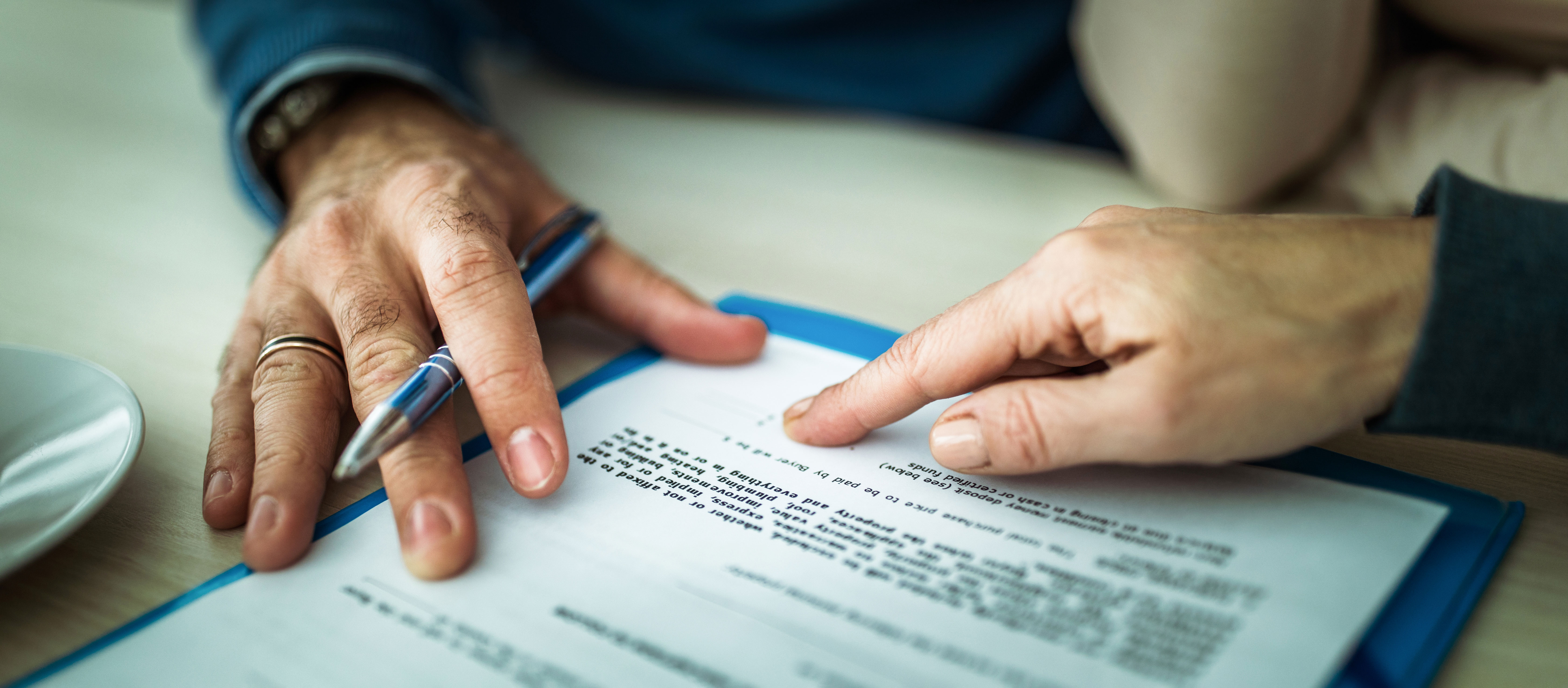 If you're in the process of buying a home in Hawaii, it's crucial that you understand—and agree to—all the terms of your mortgage loan. Once you sign, you're bound to fulfilling the terms of that contract. This means it's important to carefully read all documents sent by your lender—particularly the mortgage disclosures.
Mortgage disclosures, which include an initial loan estimate and a closing disclosure, list the costs associated with your mortgage and the terms of your loan; you'll want to compare both documents when you receive them to make sure everything is what you expected. Of course, if you're a first-time homebuyer in Hawaii, these disclosure documents may appear overwhelming at first glance, especially if you're not sure what to look out for.
We've assembled this guide to walk you through all the elements of a standard mortgage disclosure to help make sure you understand what a mortgage disclosure is, what to look for, and what everything means so there's no confusion when it's time to sign.
What is a Mortgage Disclosure?
During the mortgage process, you'll receive two important mortgage disclosures: a Loan Estimate and a Closing Disclosure.
A Loan Estimate is a standardized three-page form that provides estimated information about your proposed mortgage loan, including the loan amount, the interest rate, the estimated monthly payment, the closing costs, the taxes, and assorted other information.
You'll receive your Loan Estimate three business days after providing a lender your application information, including your name and Social Security number, your income, the address and estimated value of the property, and the ideal loan amount you're seeking.
You don't necessarily need a signed contract of sale for the house or apartment you're receiving a loan estimate for, and you're not obligated to pay any sort of application fee to submit your application, until you're ready to move forward with the Loan Estimate (except possibly a small fee for the lender to run your credit report). Also keep in mind that a Loan Estimate doesn't mean your loan application has been either approved or denied. If any loan details change throughout the application process, such as your loan amount or when you lock in your interest rate, you will receive a revised Loan Estimate.
Once your lender is ready to extend you a final mortgage loan offer, it will provide you a Closing Disclosure, a standardized five-page form that outlines, in detail, the actual costs and key components of your mortgage loan, including the loan amount, the interest rate, the monthly payment, the actual closing costs, summaries of the transactions involved, and estimated amounts for annual taxes, insurance and other costs.
Your mortgage lender is required by law to issue your Closing Disclosure at least three business days (not including Sundays or Federal holidays) before you're scheduled to close on your mortgage. Use this three-day window to compare the loan info with that of your most recent Loan Estimate, and ask your lender about any discrepancies or other questions you may have.
It's possible that some of your costs may have changed from your Loan Estimate. However, if you find any errors, contact your mortgage lender immediately for a corrected Closing Disclosure.
Important Sections of a Closing Disclosure
Here's a more detailed breakdown of what you'll find in a standard Closing Disclosure.
Loan Terms
This section summarizes the terms of your mortgage; specifically, how much money you'll pay and for how long. There are five parts:
The loan amount, or the total principal amount you're borrowing.
The interest rate, a percentage of the loan amount that you pay annually to your lender as interest for borrowing money. If you're getting an adjustable interest rate mortgage, you'll also find information about your initial interest rate and potential adjustments.
The monthly principal and interest payment (P&I), the dollar amount you'll pay each month toward the principal loan amount and the additional cost of interest.
Prepayment penalty; some lenders charge a fee if you pay off your mortgage early. (Bank of Hawaii does not charge prepayment penalties.)
Projected Payments
This section of the Closing Disclosure provides a breakdown of how much money you will owe on a monthly basis, and provides information on how the payments may change over the years. There are three main parts:
Payment calculation, which adds together your mortgage principal, interest, mortgage insurance, and estimated escrow payment.
Estimated total monthly payment, or the amount you're required to pay to your lender each month, including your escrow account. Lenders use an escrow account to collect the funds required to pay your property tax bills and homeowners insurance premiums when they come due annually.
Estimated taxes, insurance and assessments, reflecting the portion of the payment that will go toward your escrow account for property taxes, homeowners insurance and association dues. You may pay some of these costs directly to third-parties.
Closing Cost Details
Closing costs are the fees involved with the processing of a mortgage, as well as other expenses that are associated with purchasing real estate. They can typically add up to 3 percent to 5 percent of the total loan amount. The cash-to-close amount is the sum of money you'll need to have ready at closing. (It may be higher than your total closing costs because it includes any unpaid portion of your down payment.)
Various loan and other costs include:
Origination charges, which covers all the administrative costs related to your mortgage application, including:

Discount points which are fees that homebuyers might pay a mortgage lender to lower the interest rate on the loan. One point equals roughly one percent of the loan amount. (You may or may not have chosen to purchase any.)
The application fee, which covers the cost to process your application and may vary from lender to lender.
The underwriting fee, which is the cost associated with a lender having to review your finances to determine whether or not you'd be a risk to lend to.

Fees for services required by the lender (which you cannot shop for), such as an appraisal fee, credit report fee, flood determination fee, tax monitoring fee, and tax status research fee, among others.
Fees for third-party services (which you can shop for), such as assorted title fees (including lender's title insurance, settlement agent and title search fees), survey fee and pest inspection fee.
Taxes and other government fees, which are the fees associated with legally entering the home deed and your mortgage into public records. These may include recording fees, transfer taxes and sometimes city, county and state taxes.
Prepaids, which indicates disbursements that will need to be prepaid at closing to cover expenses, such as homeowners and mortgage insurance premiums or property taxes.
Initial escrow payment at closing, which is the money needed to start your escrow account to cover the ongoing costs of the prepaids described above.
These are some of the key elements of the Closing Disclosure you'll want to review. It also includes detailed information on the cash to close, a summary of your transaction, loan-specific disclosures such as late fees and your escrow payments over the first year, and your APR, which is your total interest rate including fees and other costs. You'll also find contact information for all the parties to your home purchase.
If you have questions about any of these items while reviewing your documents, be sure to let your lending agent know—it's their job to make sure you understand everything about your new mortgage loan.
Are you considering buying a home, do you need to get prequalified for a mortgage, or do you just want to learn more about the homebuying process? Reach out to a Bank of Hawaii lending expert today.
You're about to exit BOH.com
Links to other sites are provided as a service to you by Bank of Hawaii. These other sites are neither owned nor maintained by Bank of Hawaii. Bank of Hawaii shall not be responsible for the content and/or accuracy of any information contained in these other sites or for the personal or credit card information you provide to these sites.